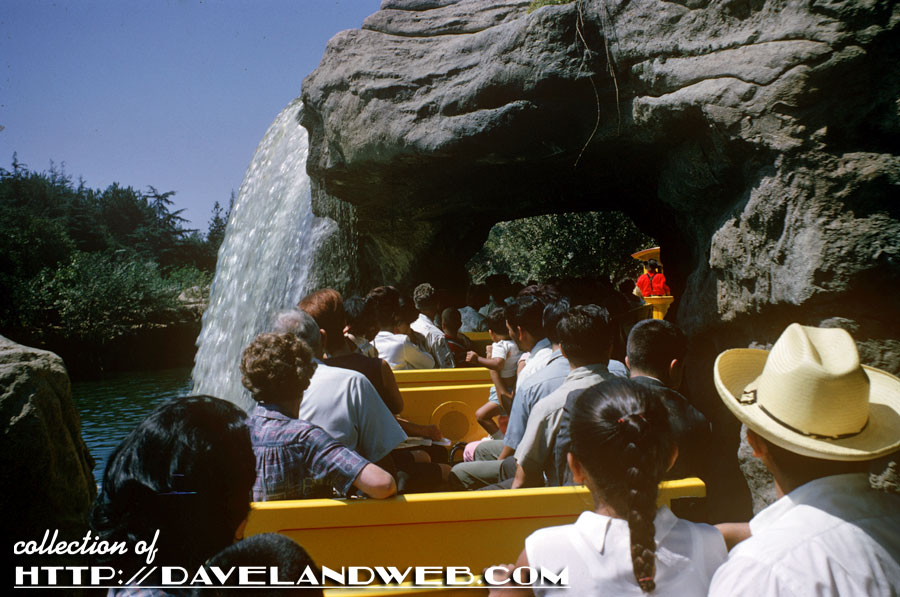 Another September 1964 shot taken by a guest about to travel under the thundering falls of Cascade Peak. No longer at Disneyland, this beautiful mountain became part of a deferred maintenance disaster and ended up being torn down. Here's a previously posted shot from July 1963 of the Mine Train taken from the Mark Twain: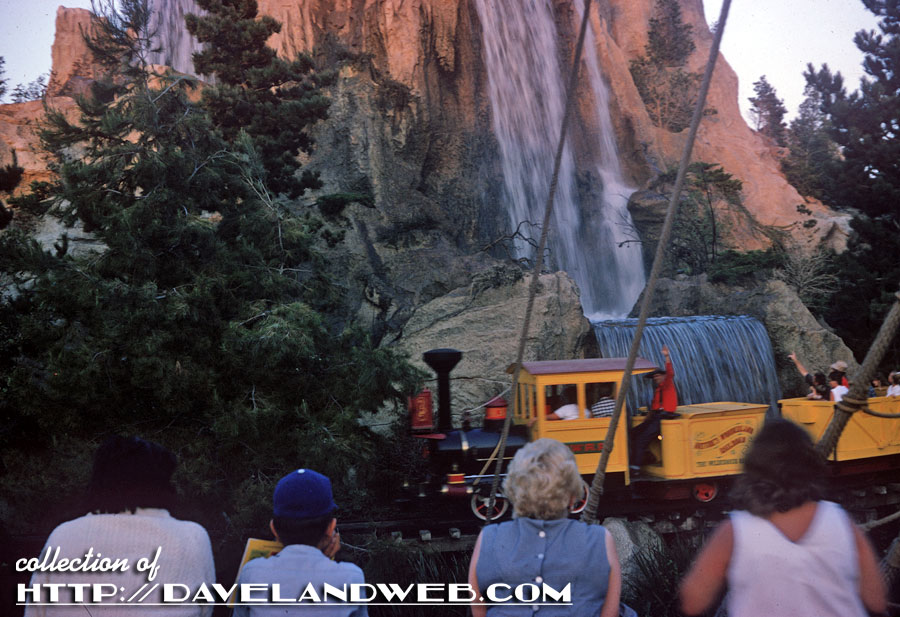 When the paths of two transportation sources crossed at the Park, it added a beautiful energy. Today, with the loss of the Mine Train, The PeopleMover, and the Skyway, this energy has been diminished.
Just look at those falls! From May 1963: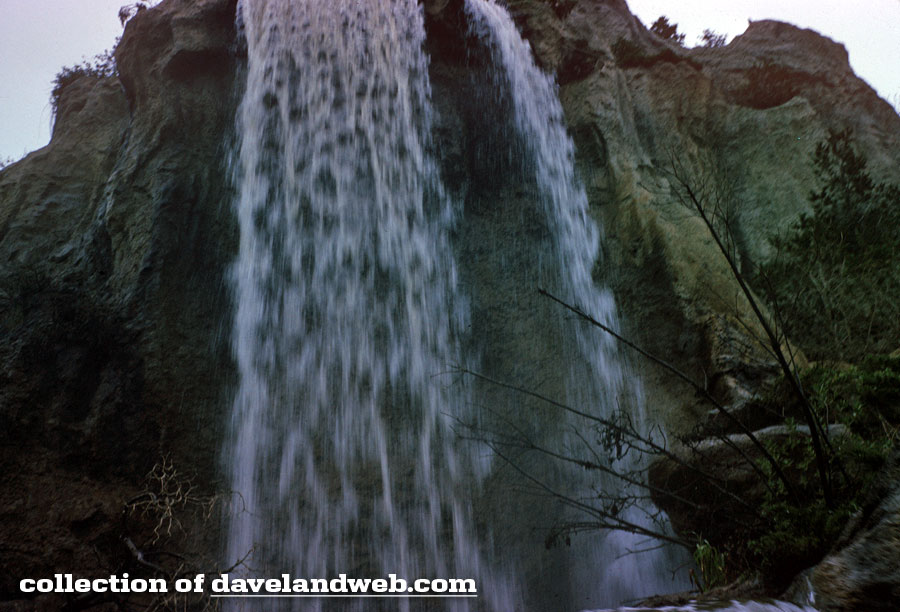 See more Nature's Wonderland photos at my
main website.