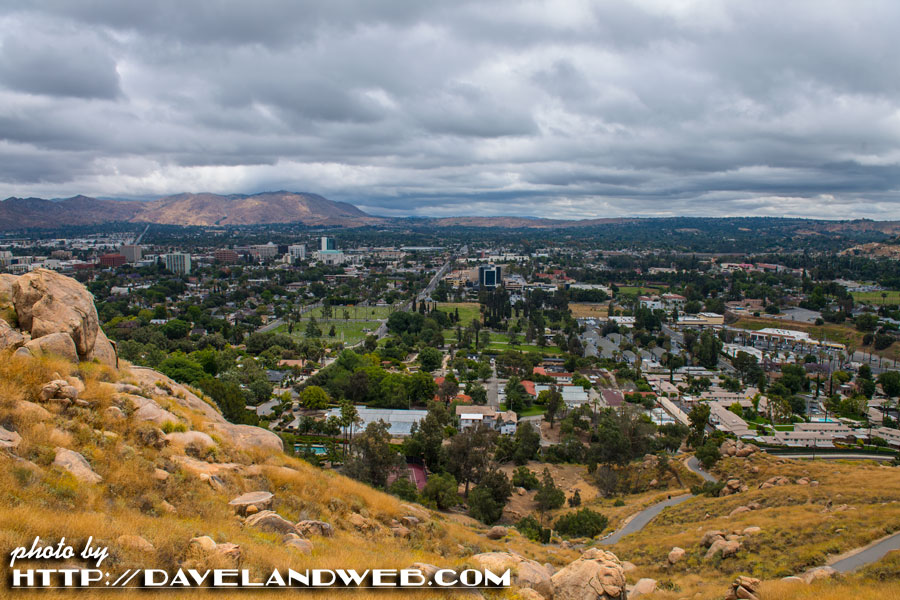 Just west of Riverside lies the majestic Mount Rubidoux, where you can get some of the best views of the area below. While the elevation of over 1300 feet might be a challenge for some, it is definitely worth the hike.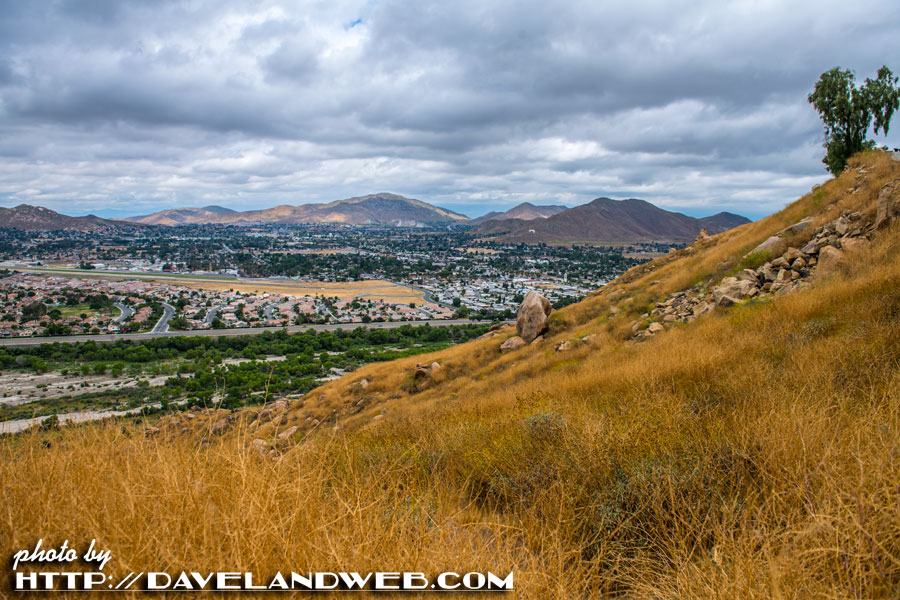 There are a number of cool bridges, towers, and hiking paths that date back to the 1920s and 1930s.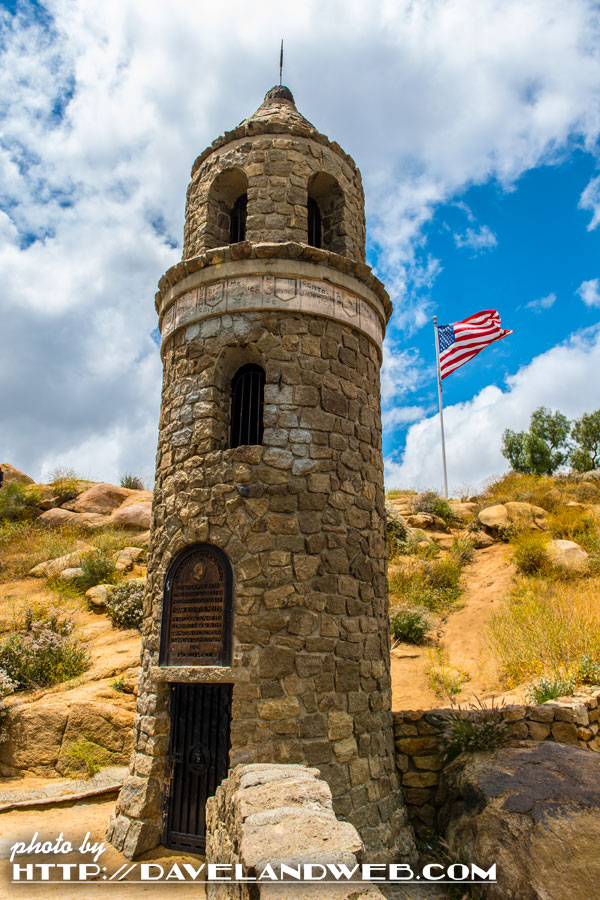 Using my wide angle lens and hanging off one of the bridges, I was able to get this shot: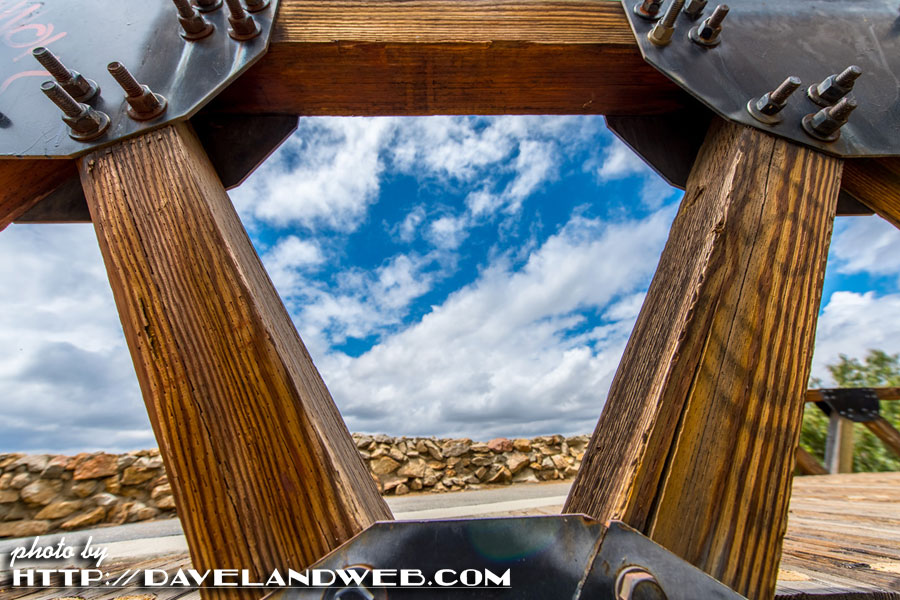 Sam, the guy I was shooting, was a bit more adventurous than I was!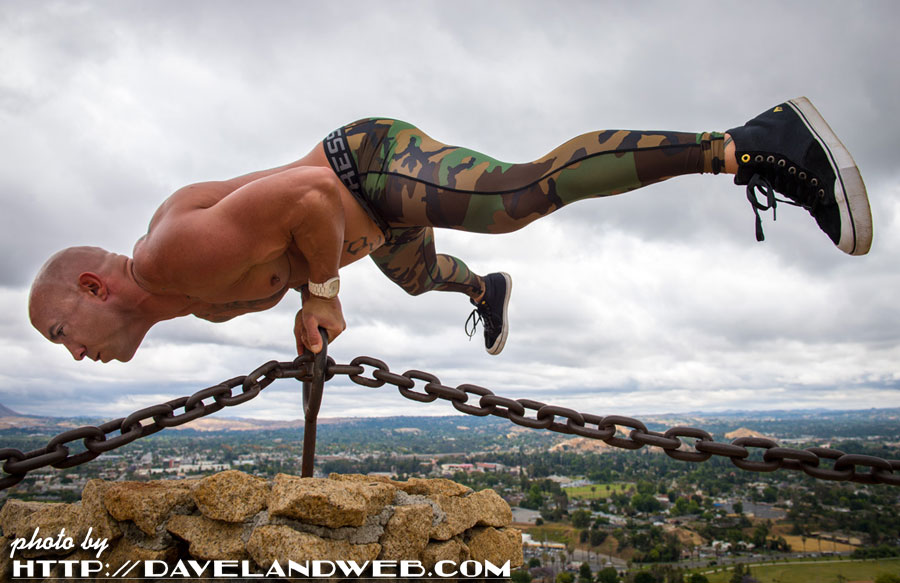 This rock formation looked like a giant dinosaur had put its footprint in it.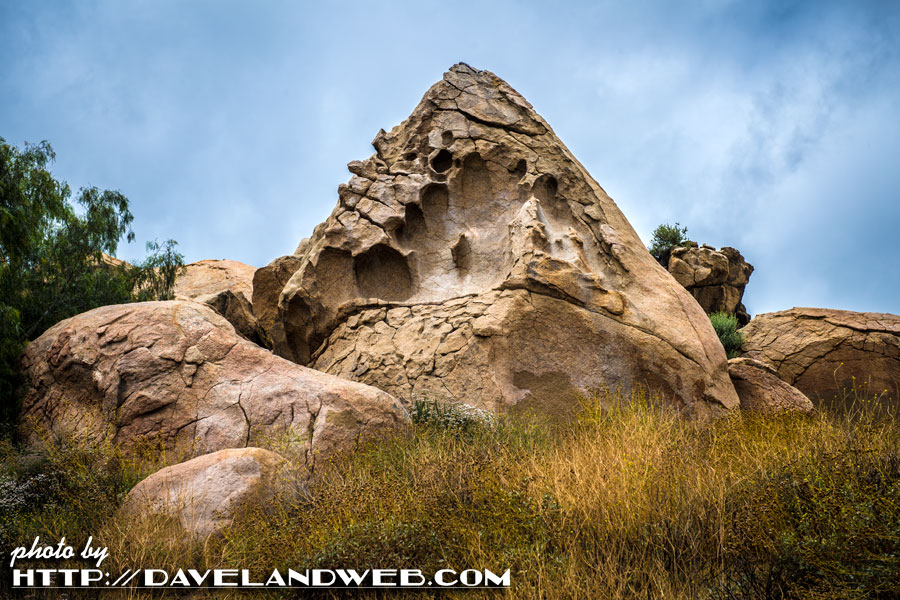 Sam was channeling his inner spiderman here: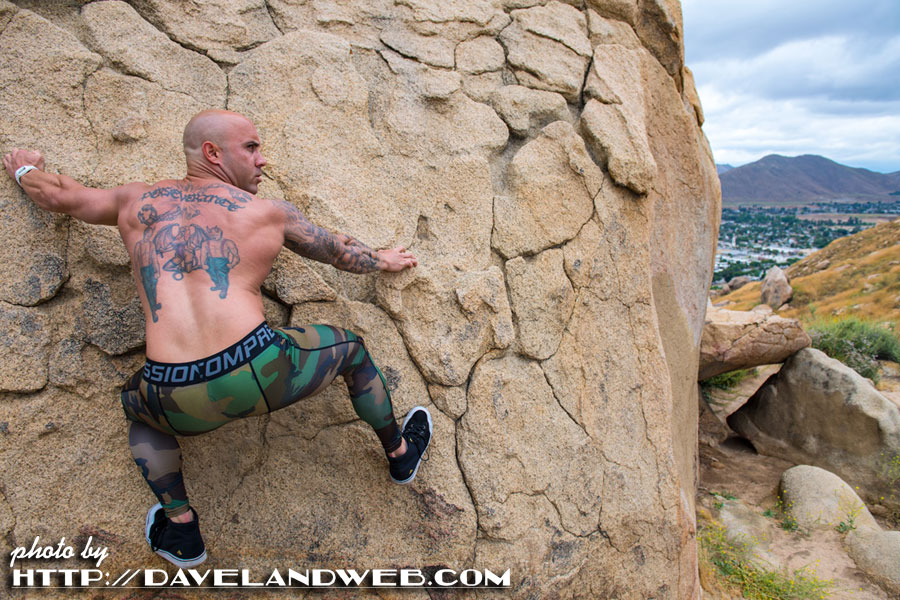 At the top, one side is graced with an American flag, and the other with this cross.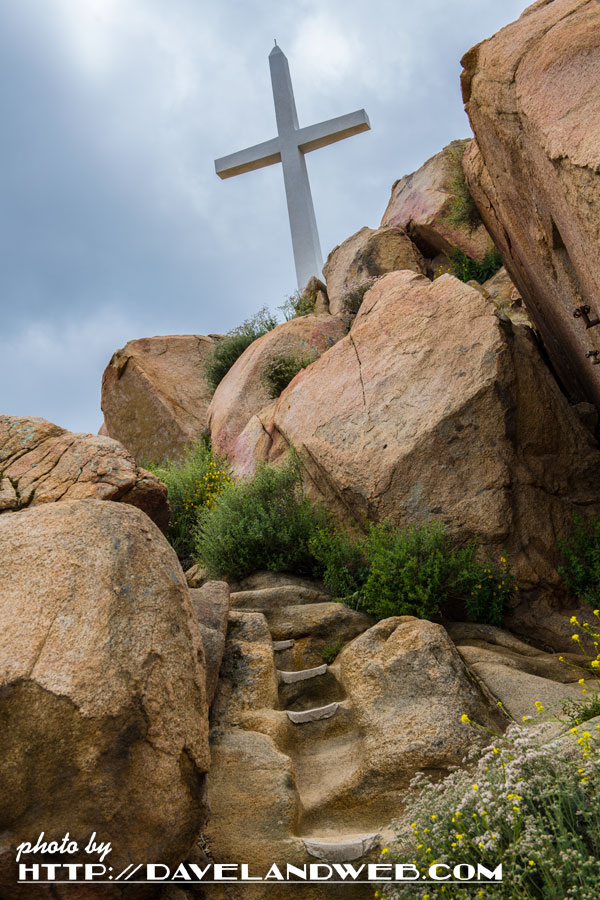 Yes, I made it to the top!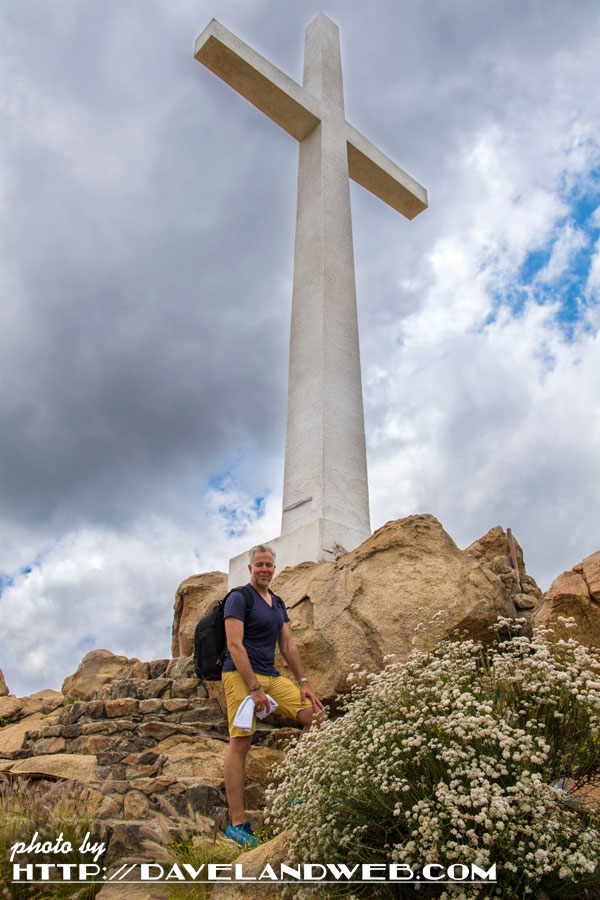 Here's a vintage shot of Mt. Rubidoux from the 1920s: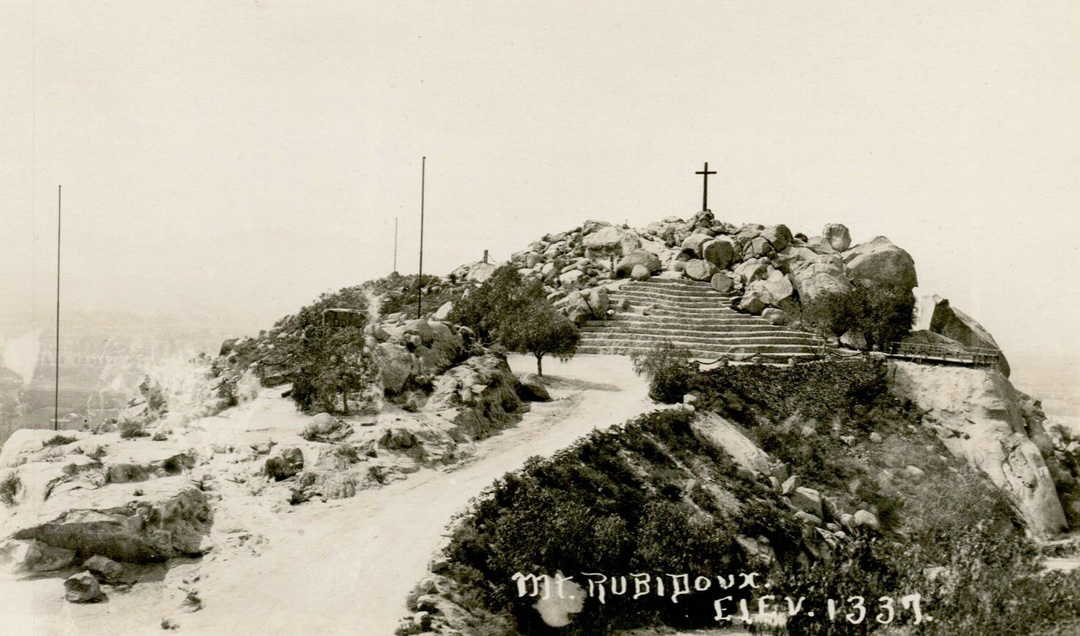 See more Mt. Rubidoux photos at my
main website.