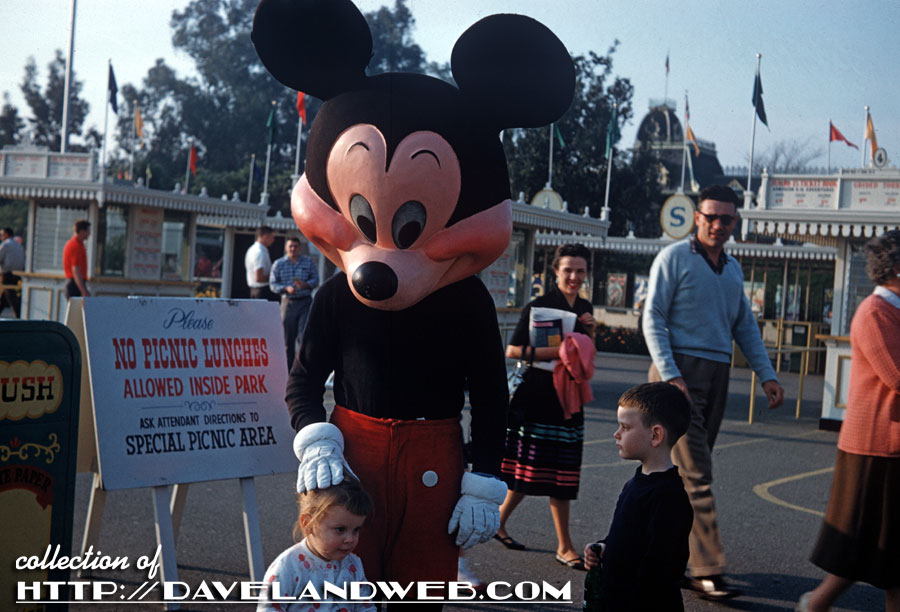 In this April 1960 image at the entrance to Disneyland, it's fairly safe to say that Scary Mickey is sucking the life force out of the little tot he is laying his hand on.
Even scarier is what this Little Pig could be whispering in the ear of this very attentive little girl. Whatever evil deed he is telling, you can be certain she carried it out.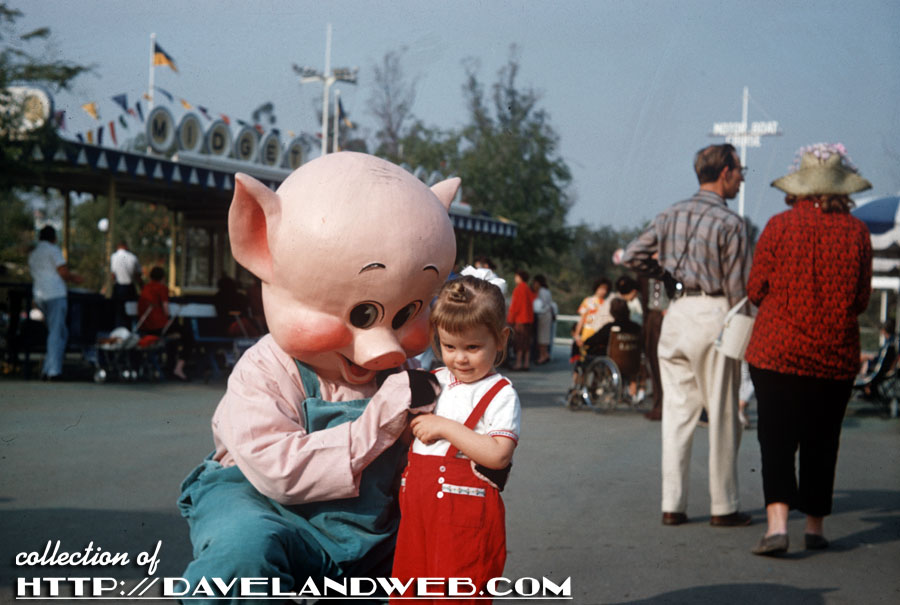 See more vintage Disneyland photos at my
main website.