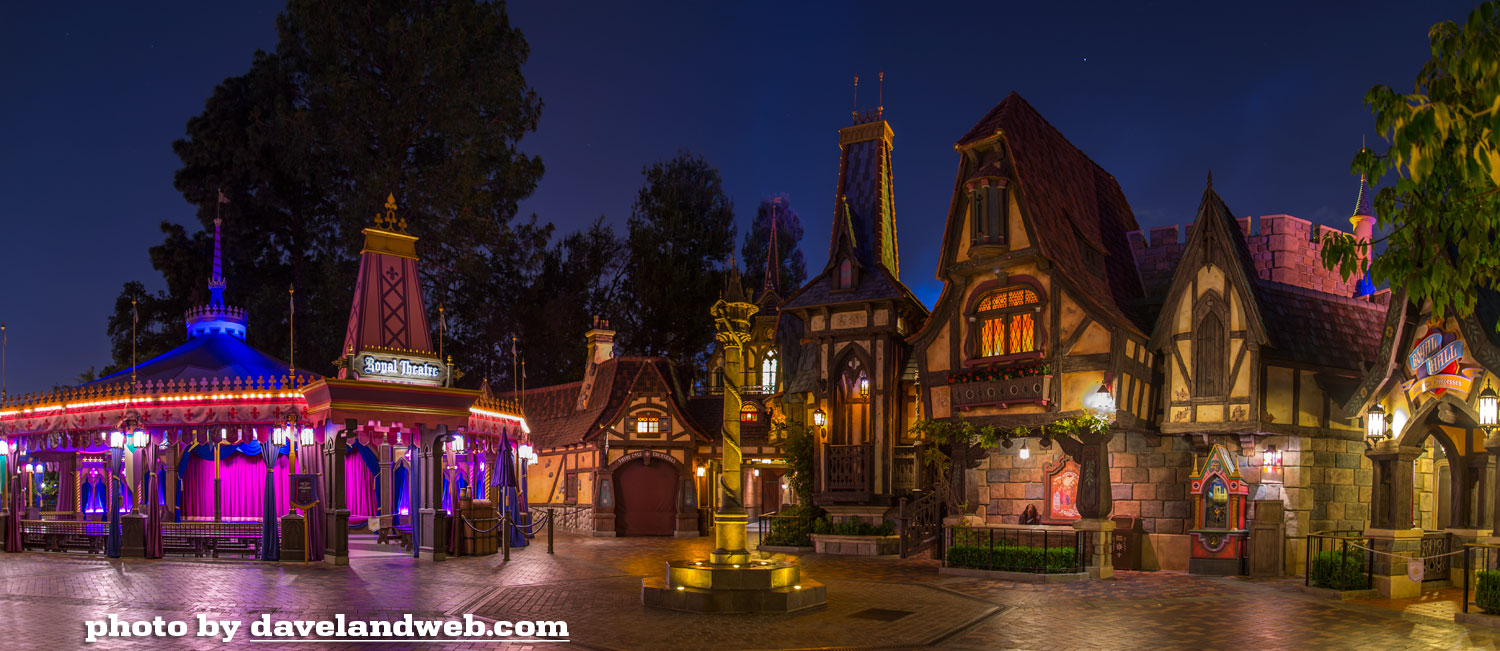 I sure miss the historic Carnation Plaza Gardens, but I have to admit that Fantasy Faire was done beautifully. At night, it looks even more magical. The interior of the Royal Theatre: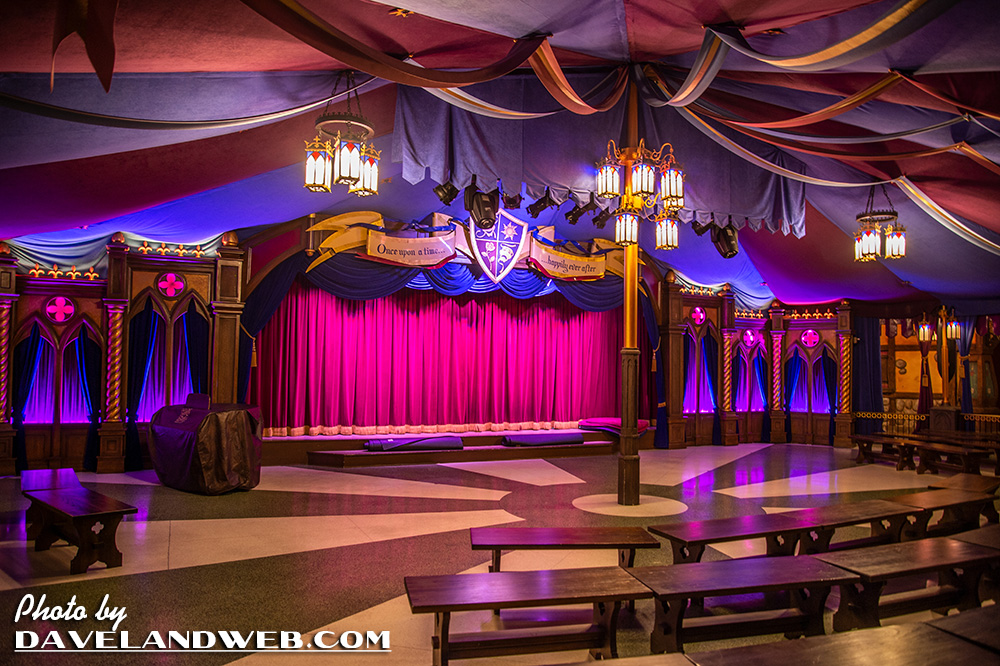 The animatronic was working beautifully.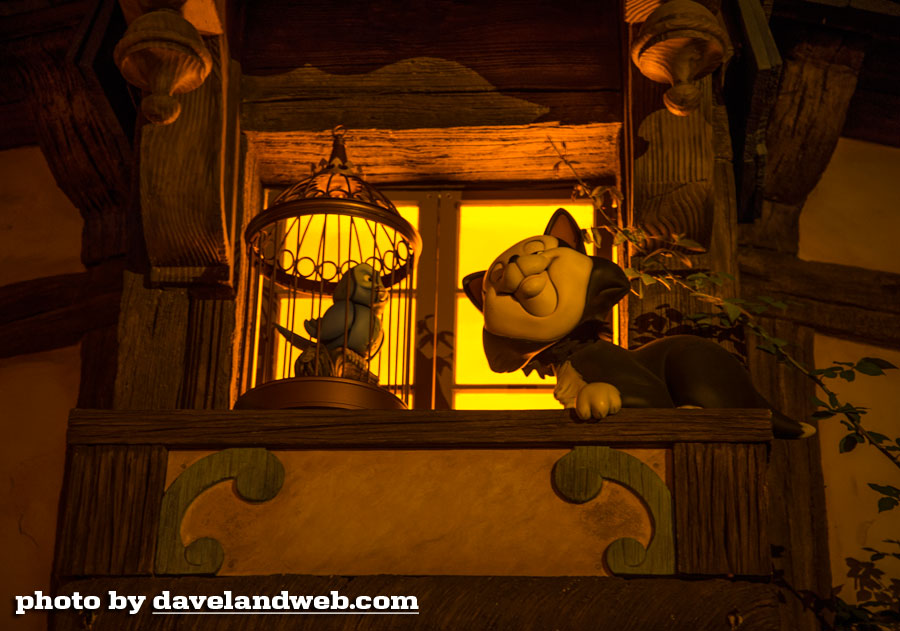 Wanted posters for Flynn Rider from "Tangled."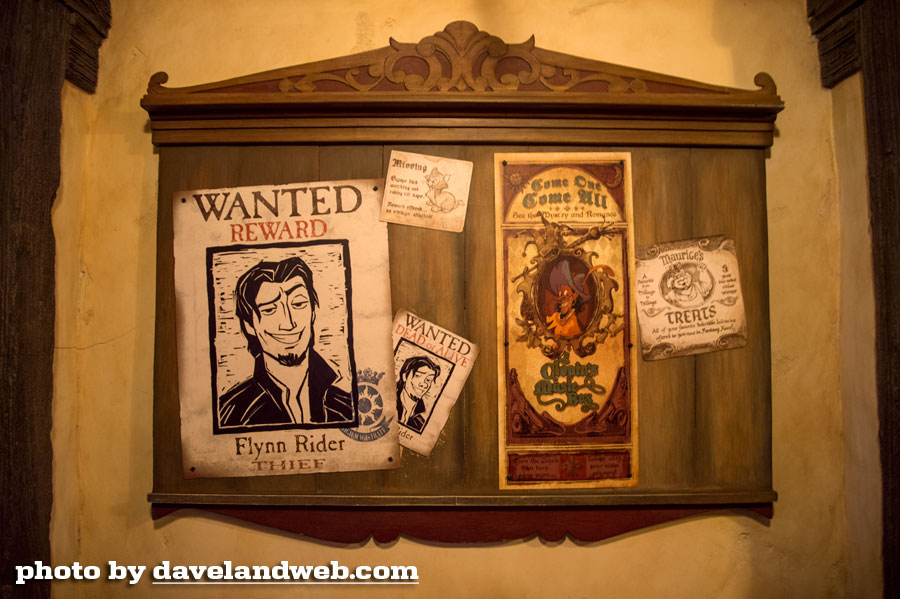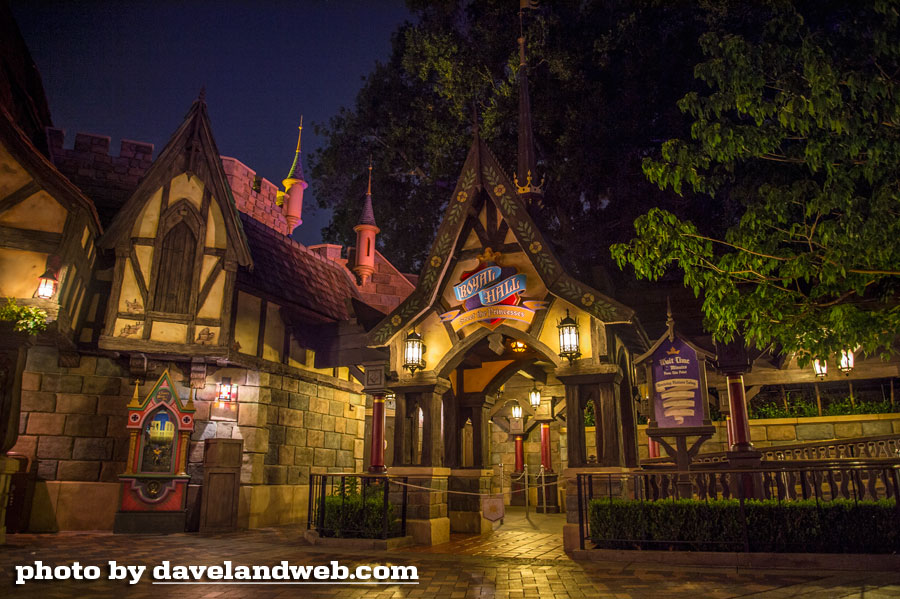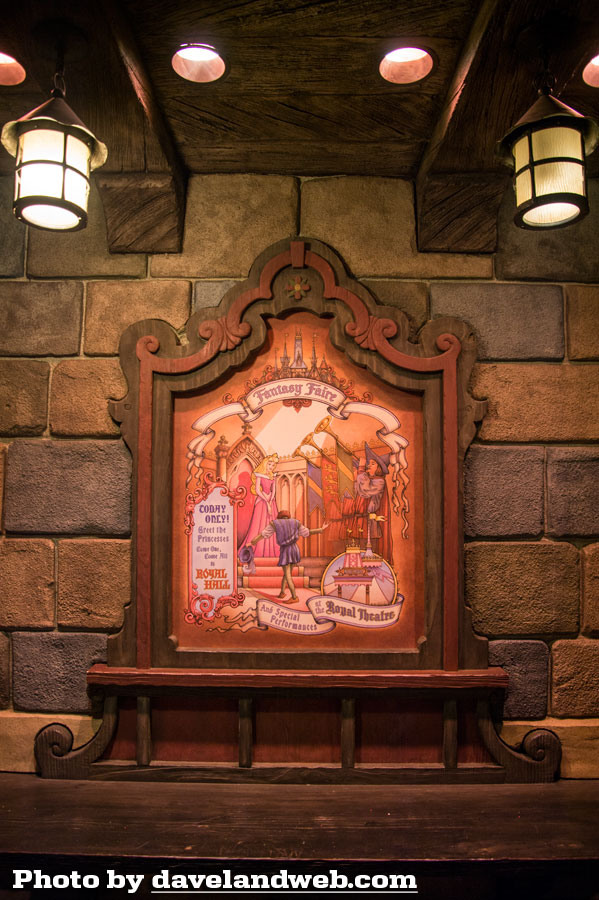 And then I moved over to the Castle to enjoy the gorgeous lighting. The ostentatious 60th Anniversary decor looks better at night.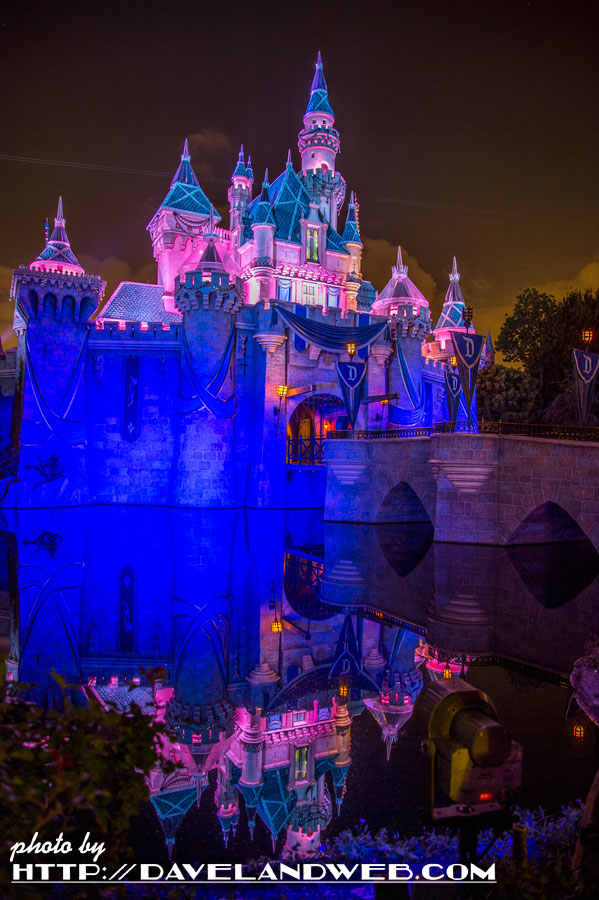 The back of the castle was still fairly unadorned during my visit.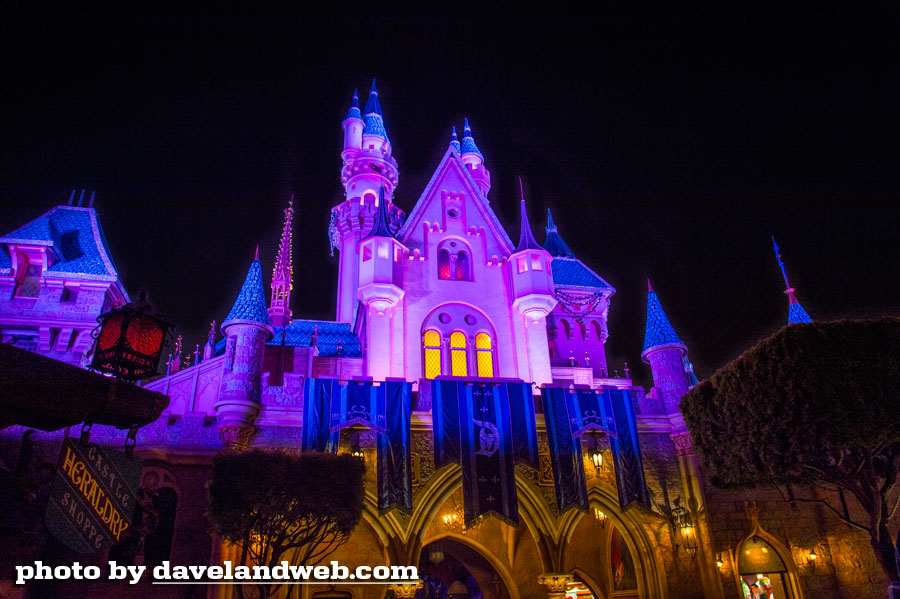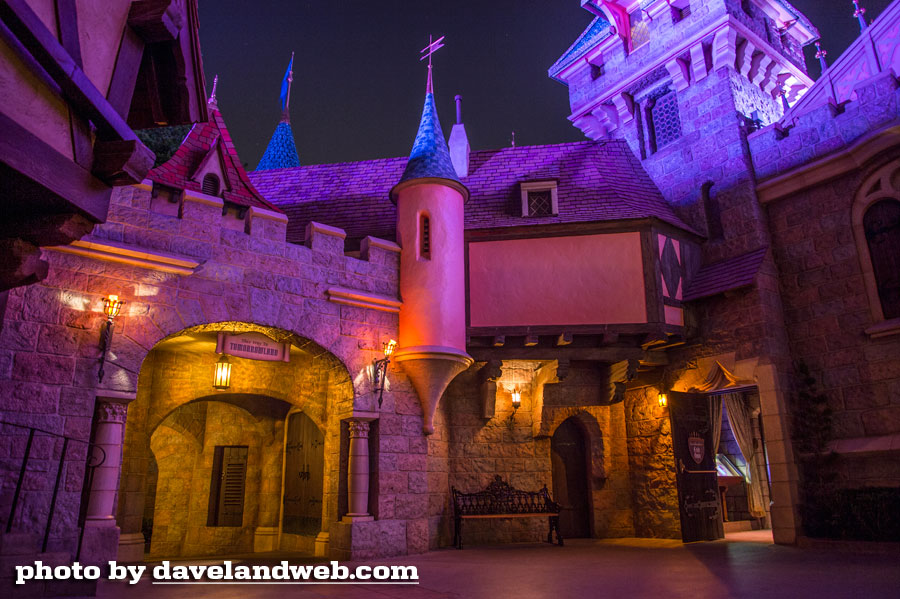 It had been years since I'd taken a leisurely trip through the Castle Diorama and it was high time to do so.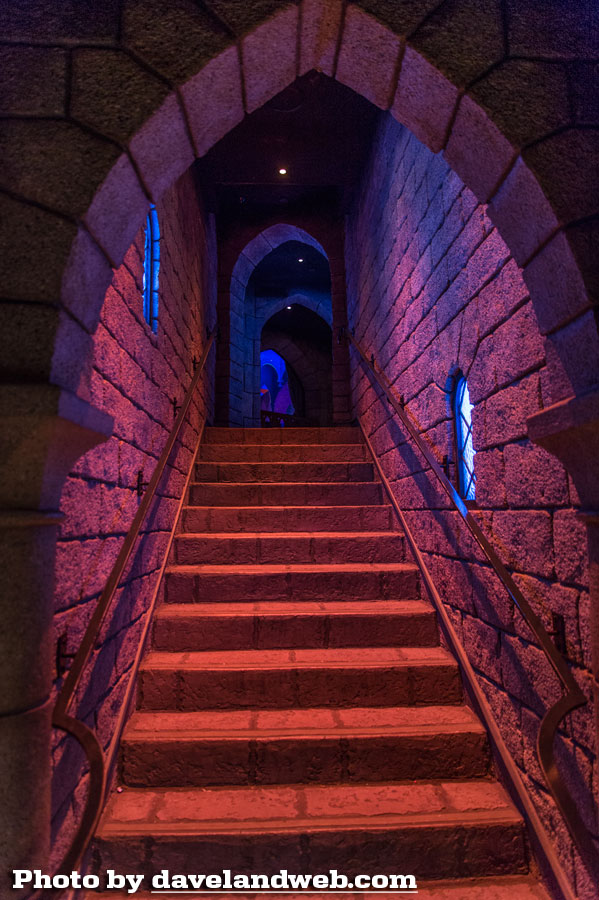 It is very difficult to get decent photos in here, but worth the effort. The amount of time and care that went into restoring and improving it is so very appreciated here at Daveland.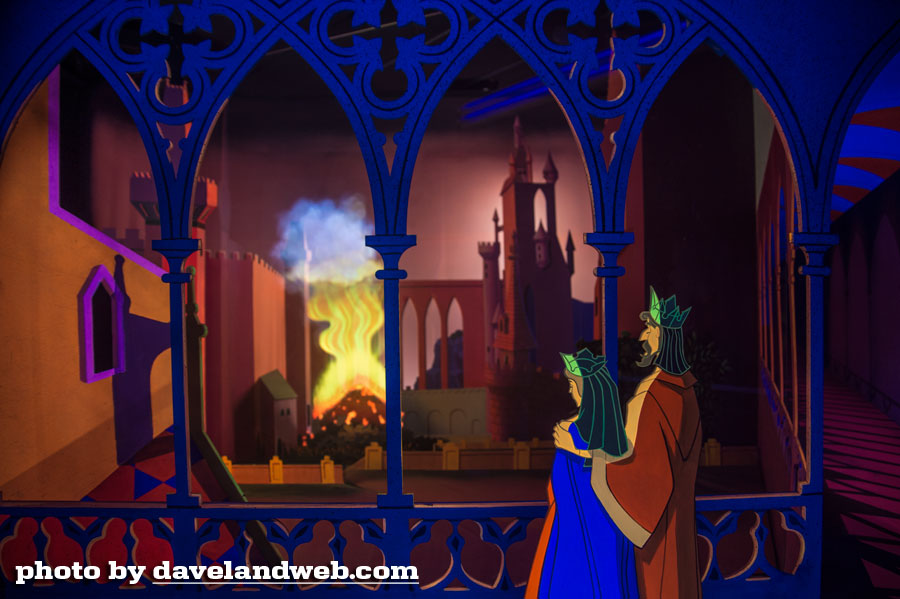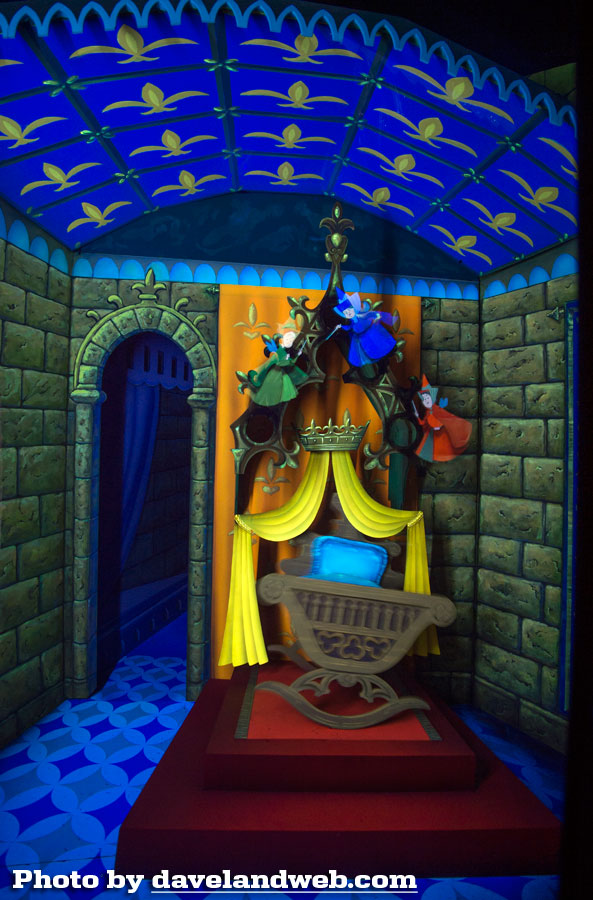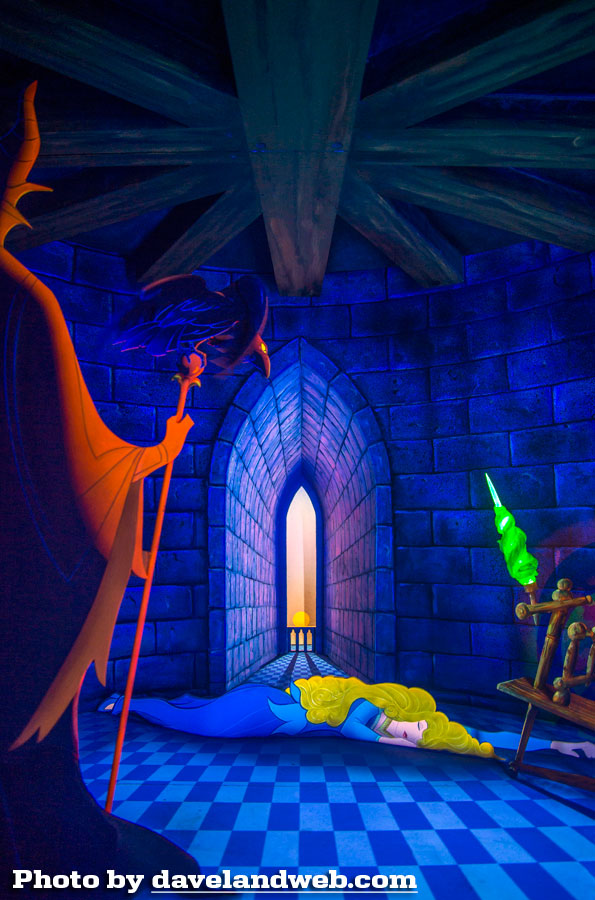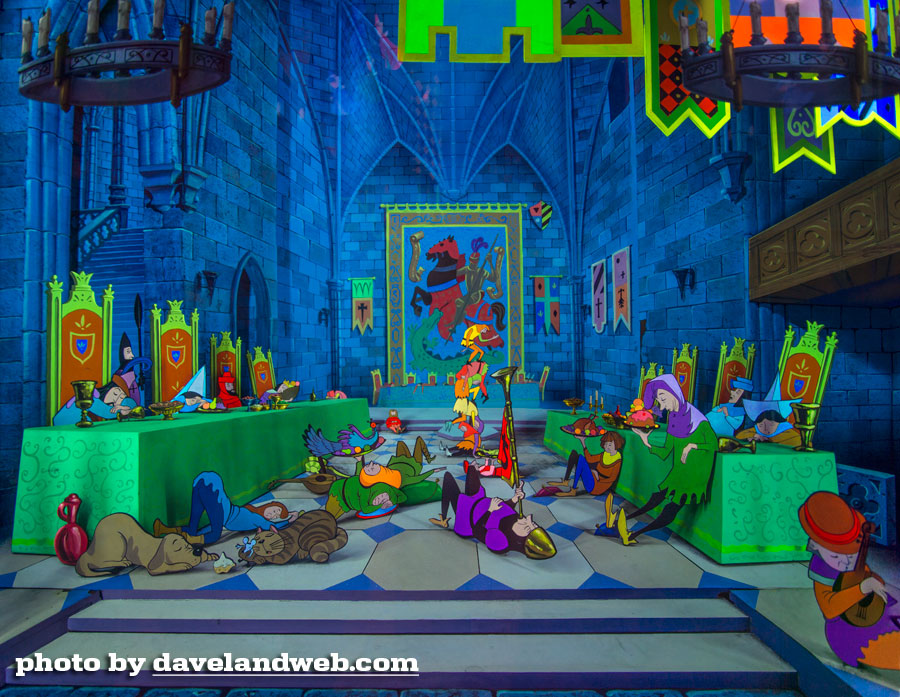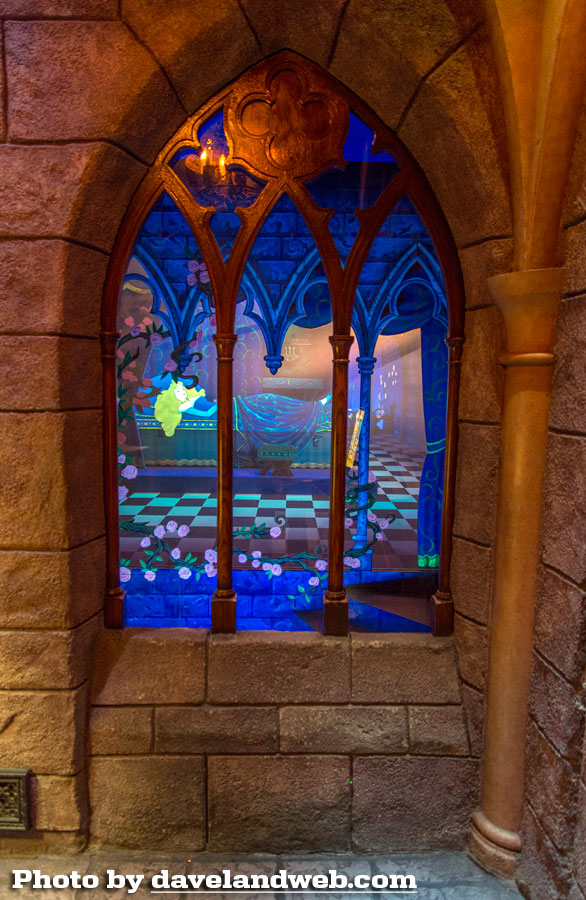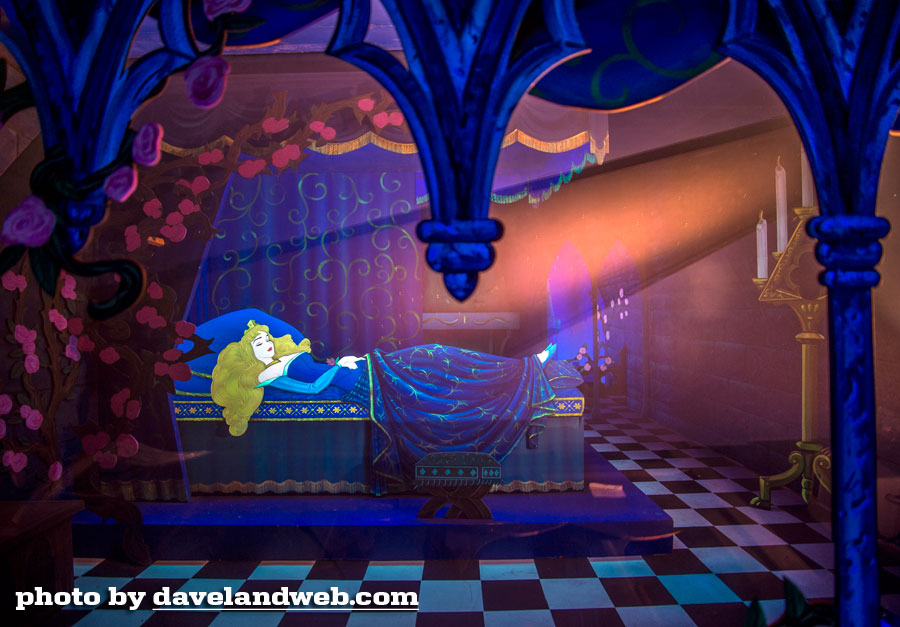 Each scene has tiny little details of animation, lighting, etc. that are easy to miss if you don't carefully pay attention.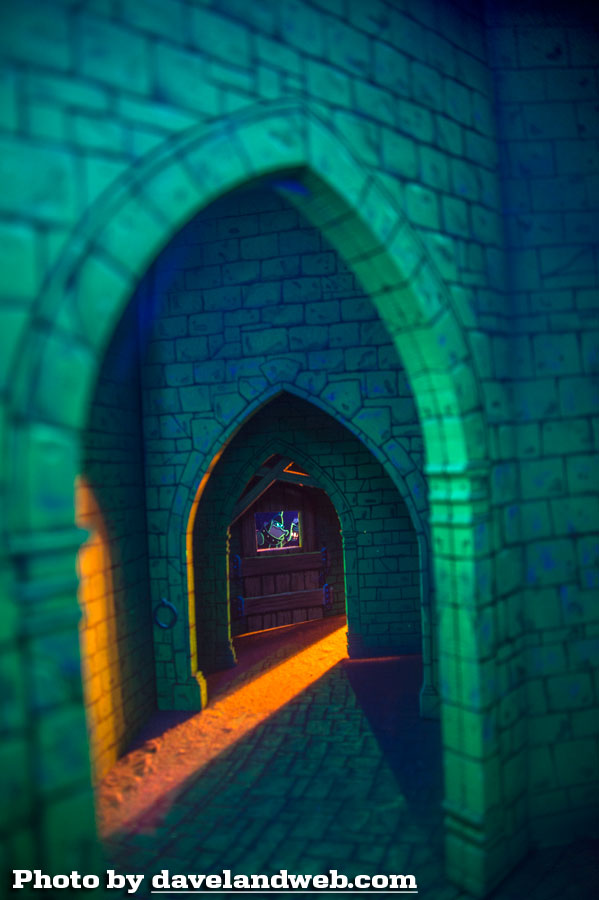 Pay attention, you hear?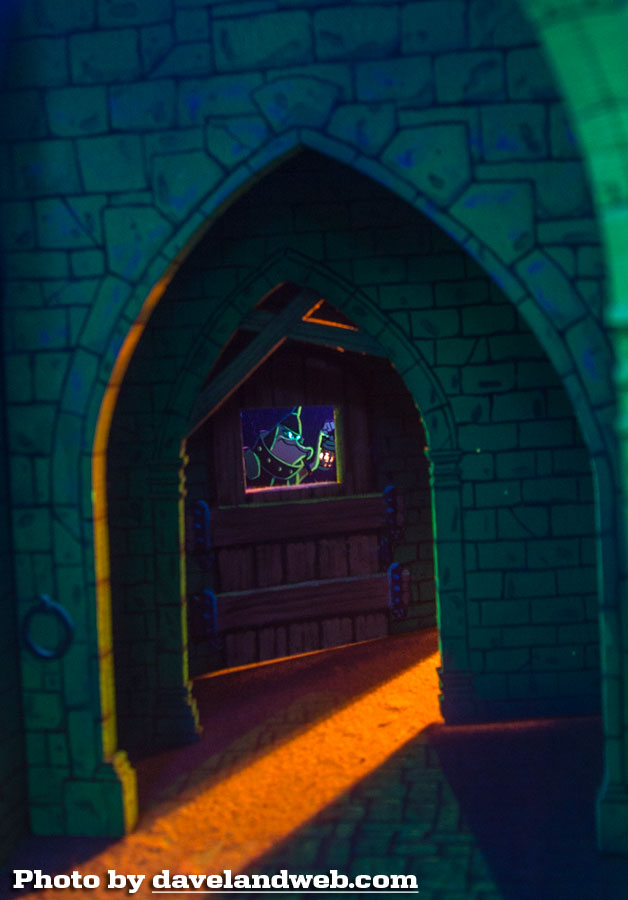 The evil Maleficent is a highlight of the Diorama.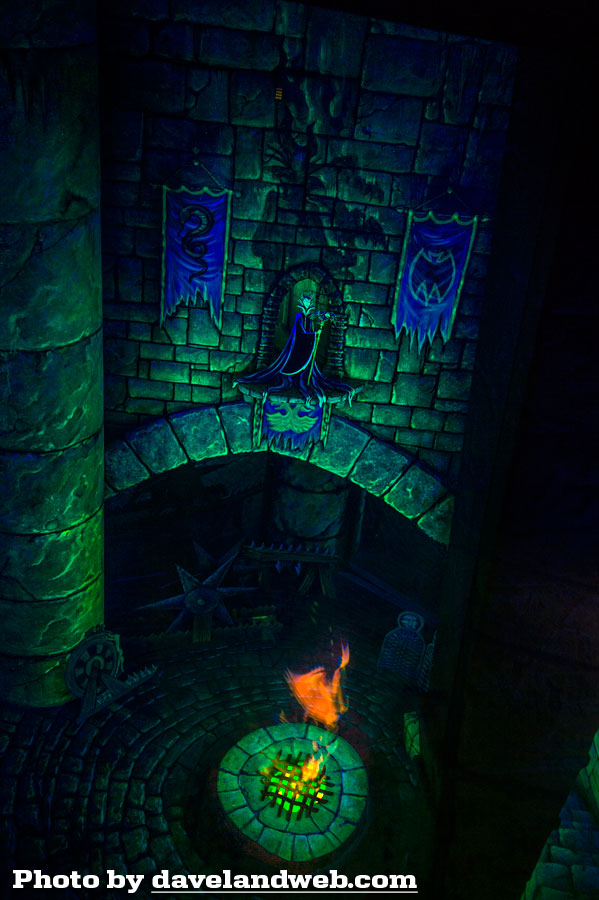 The painting of the shadows in here is just incredible.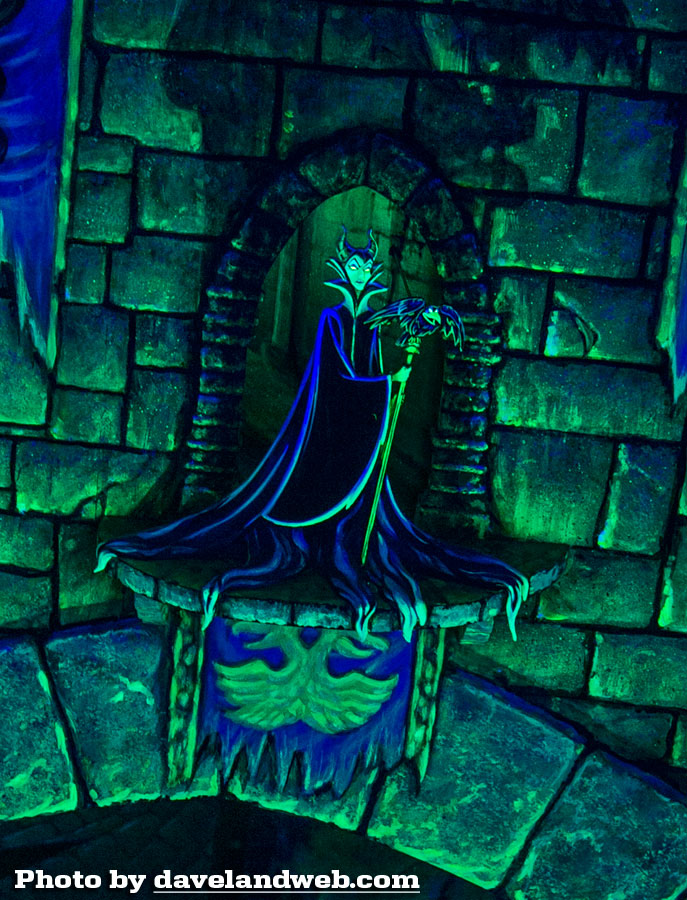 A happy ending is inevitable and this time it begins with True Love's Kiss.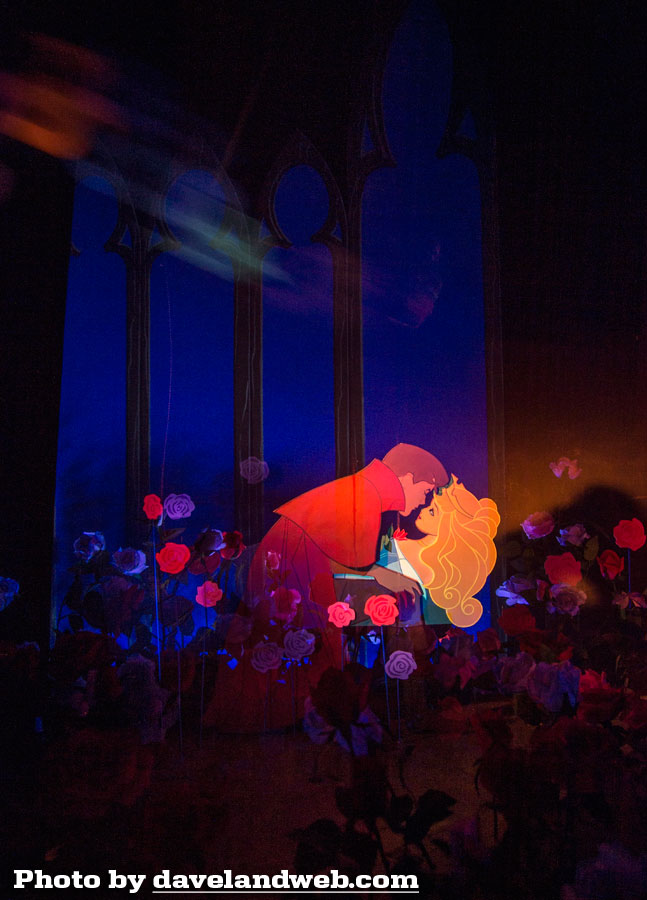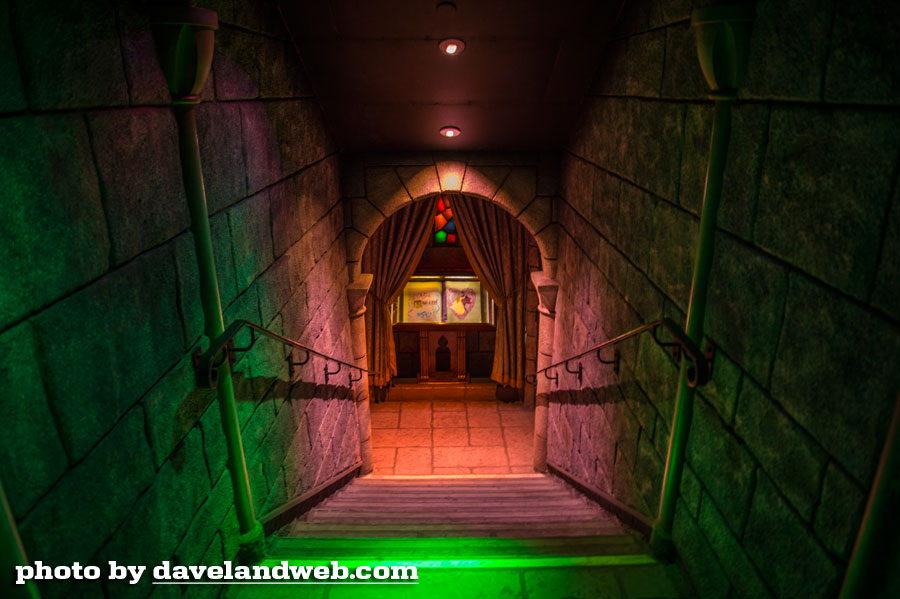 The animated "Make it pink! Make it blue!" storybook ending.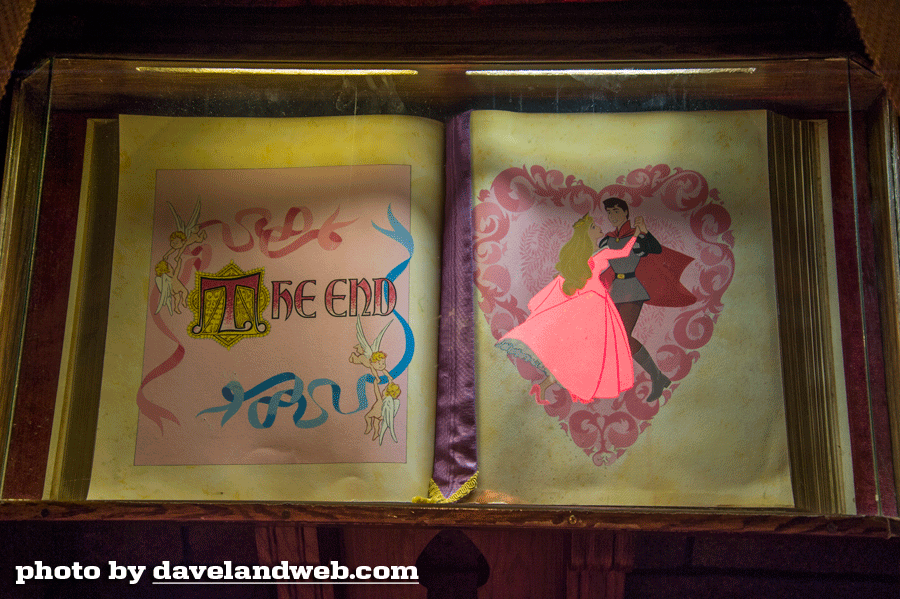 More Disneyland Sleeping Beauty Castle photos at my
main website.