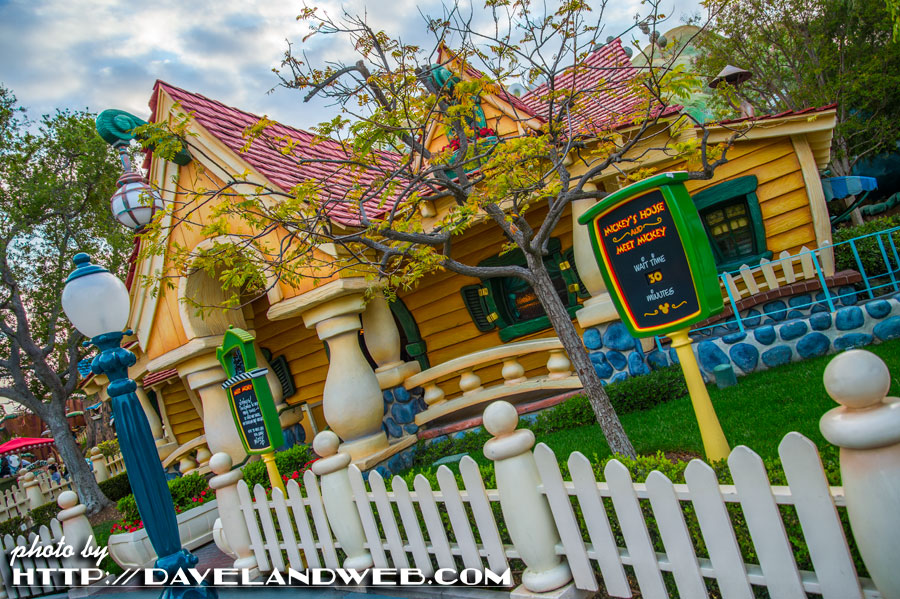 Welcome to Mickey's House! For those of you looking for a semi-private meeting with everyone's favorite cartoon rodent, this is the place to go!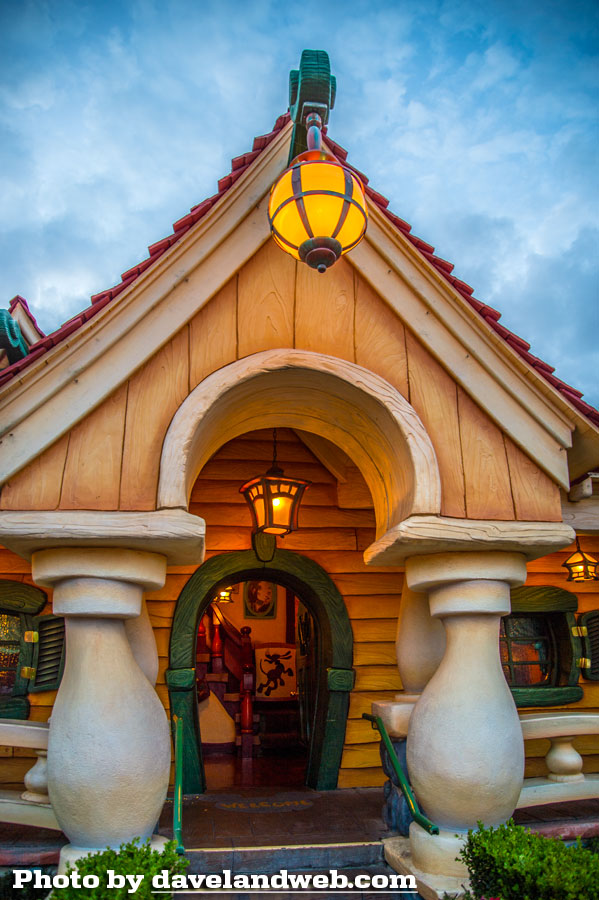 This time I skipped the meet and greet and just shot photos of the interior!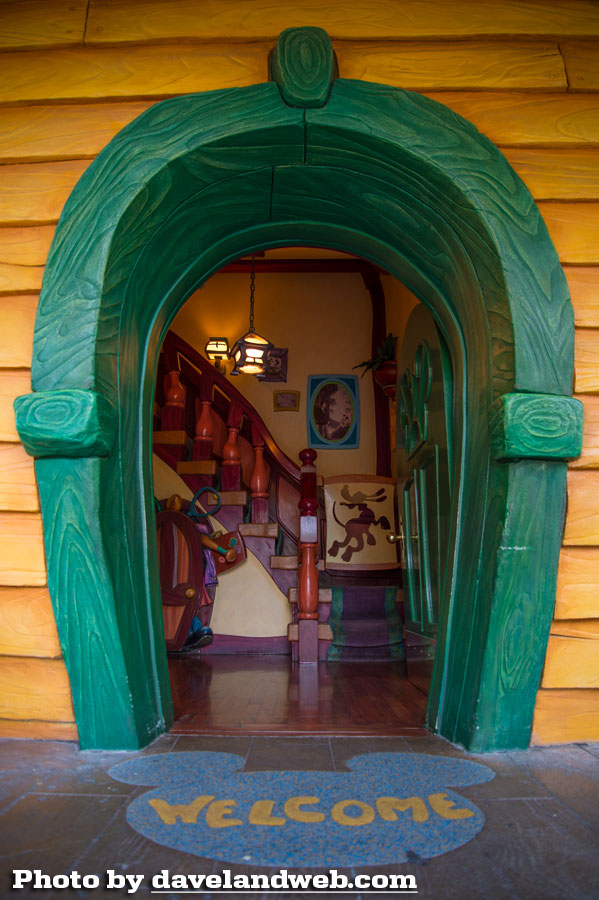 SOOOO many fun details to check out here. My main reason for coming to Toontown was because of the abundance of rumors that it might be ripped out for another themed land/attraction. A cast member assured me that wasn't the case, but why I take a chance? I clicked my shutter away furiously!
This reminds me of my closet at home.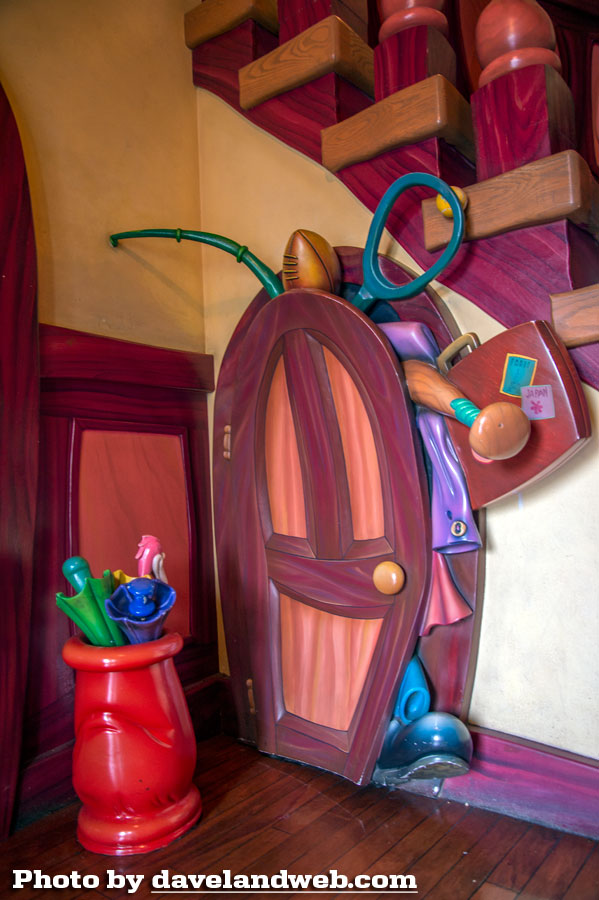 What a cool living room; Craftsman meets Toon.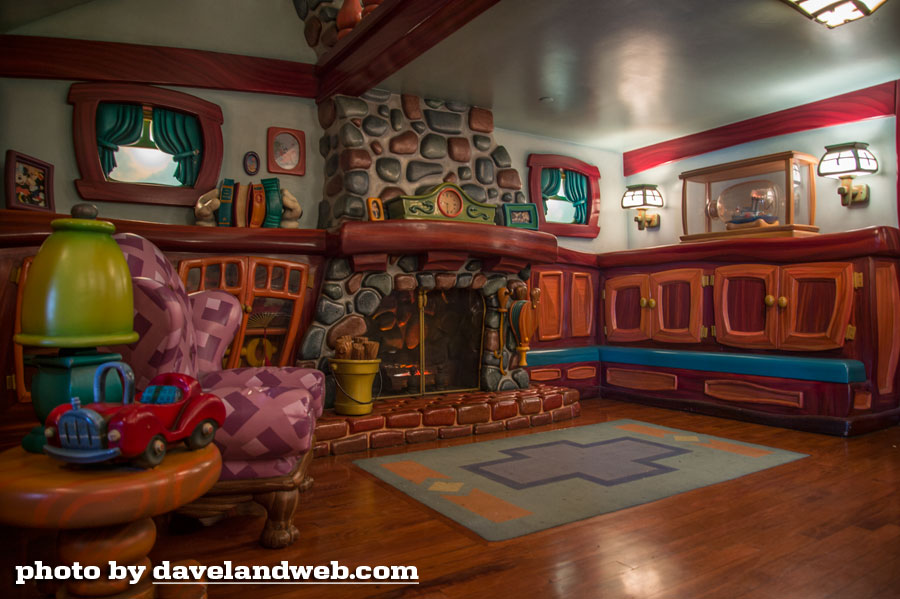 This was the hardest one to get; I could barely get my shot composed before another group entered.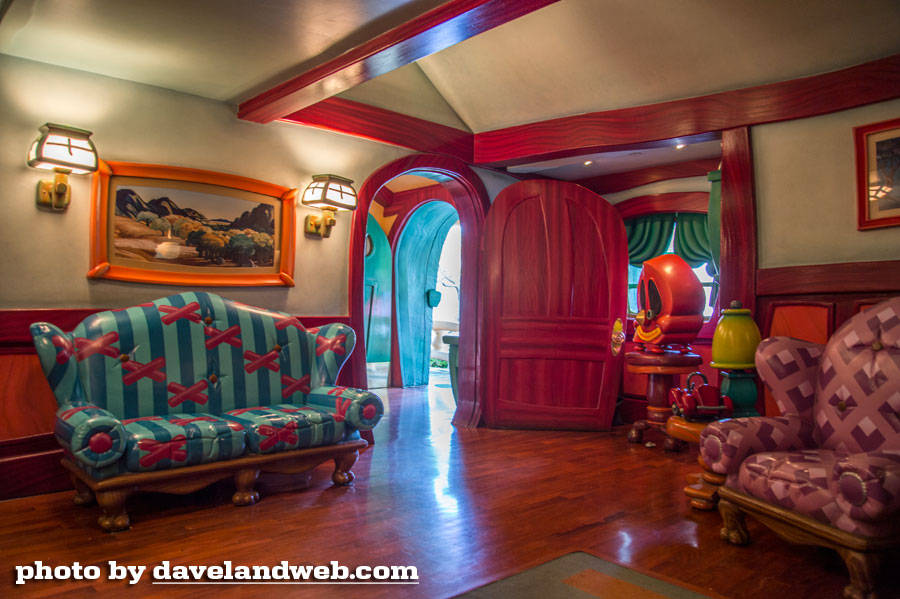 Lots of messages for Mickey!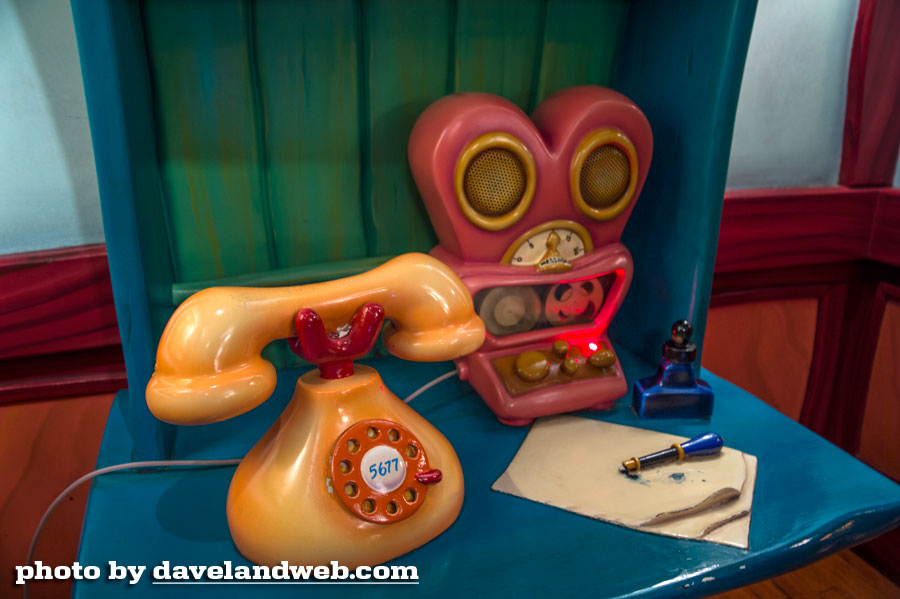 A nod to Steamboat Willie.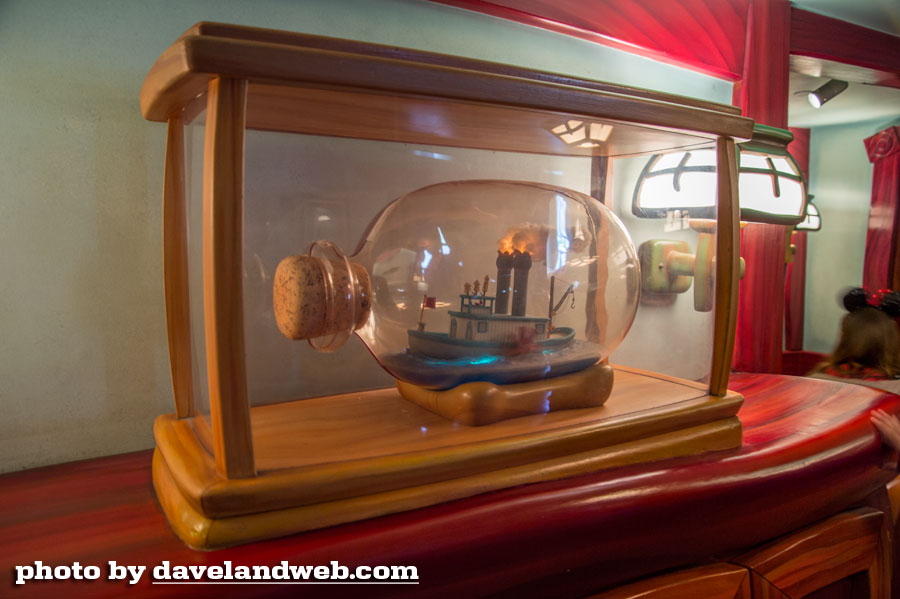 This is one happy radio.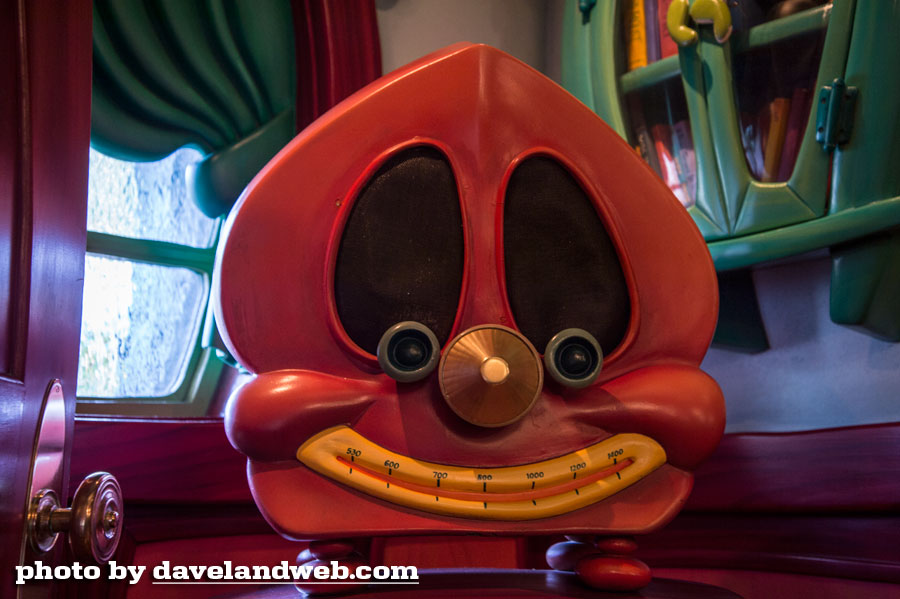 Next up: Minnie's house!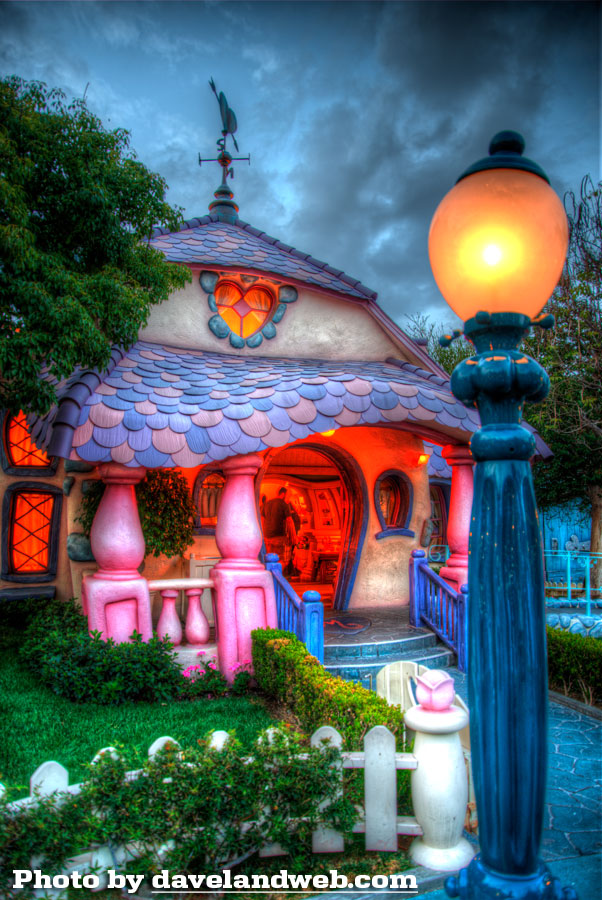 I didn't venture too far into this one; it was swarming with kids.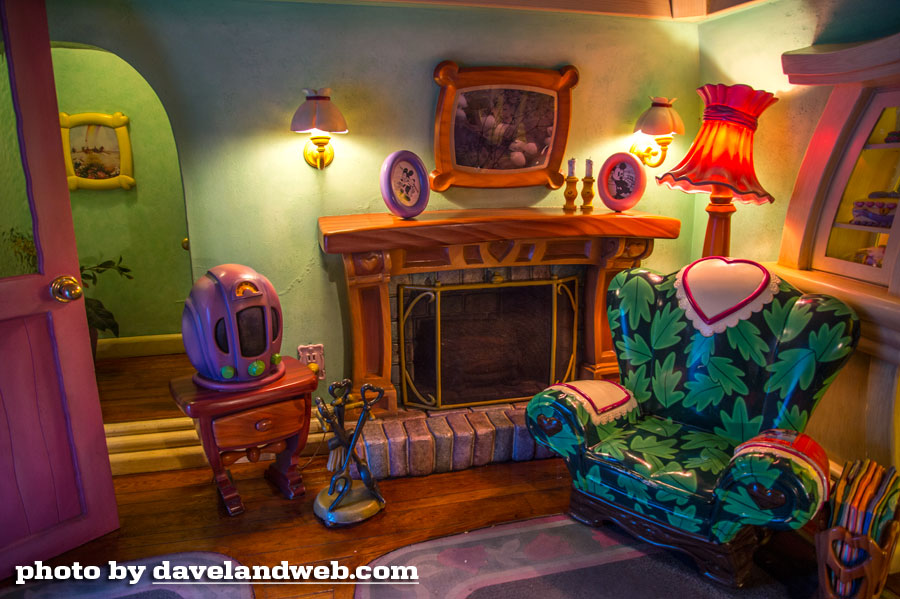 Just another typical Toon living room…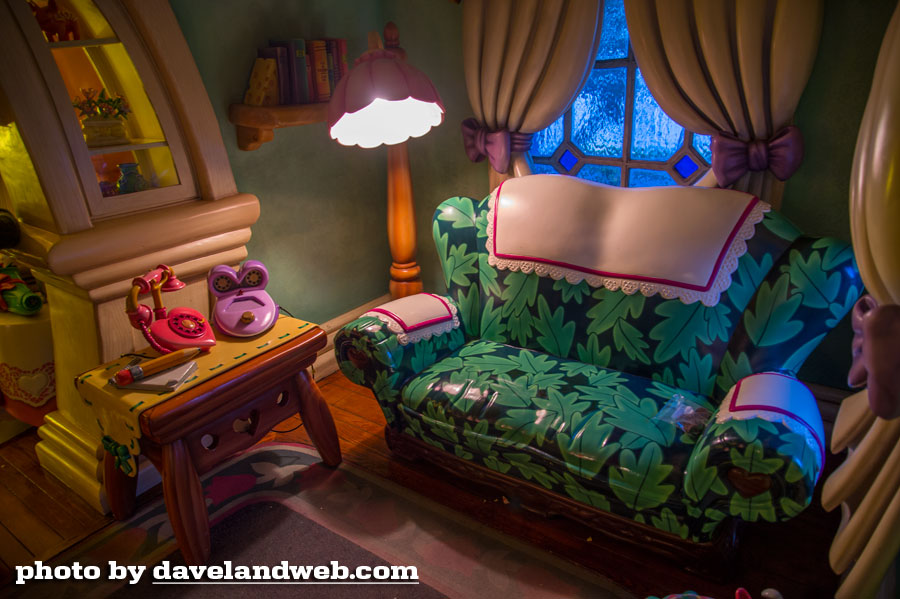 until you look closer and see the bag of Oreos on the couch. Many a tyke checked it out but decided not to indulge. Wise choice.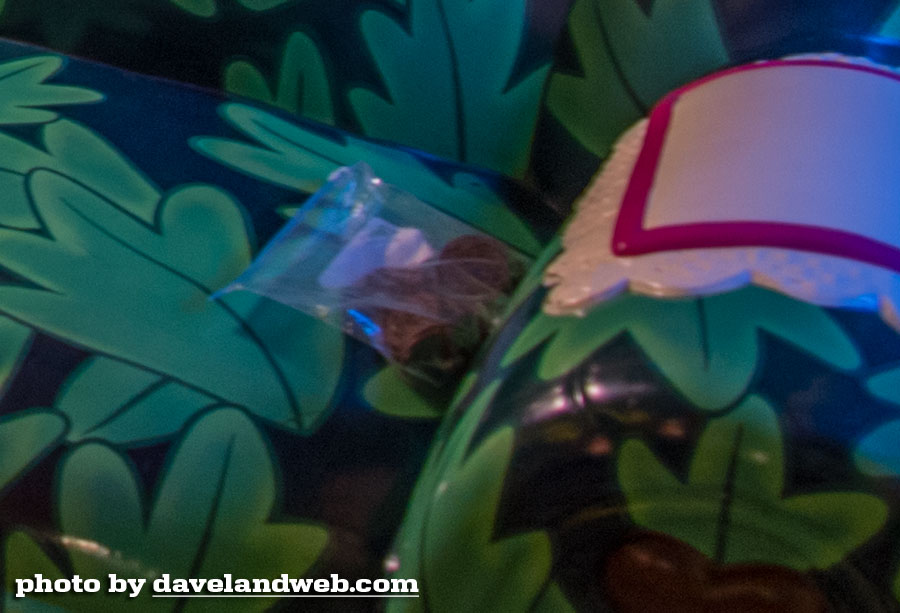 Minnie's radio; no smile here!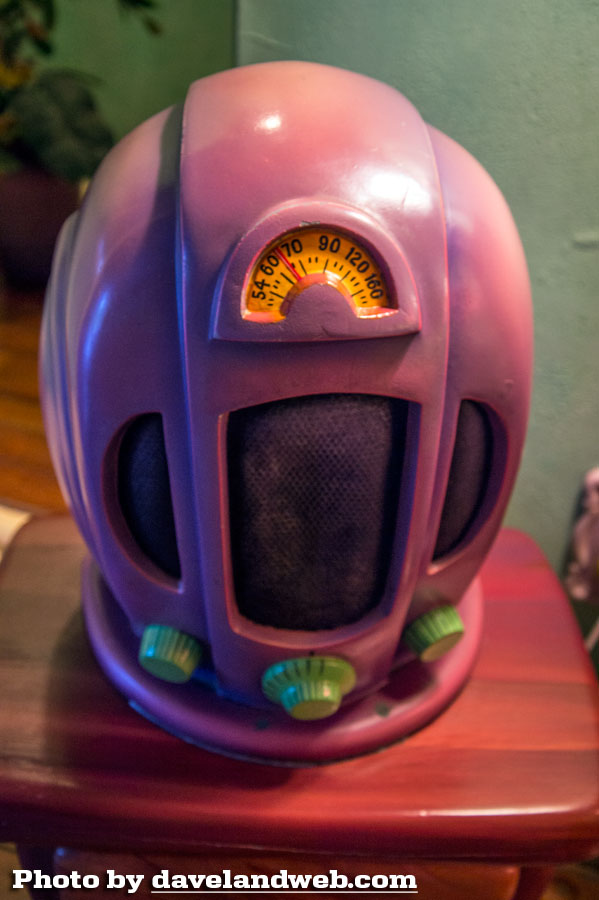 Love the magazines; Cosmousepolitan!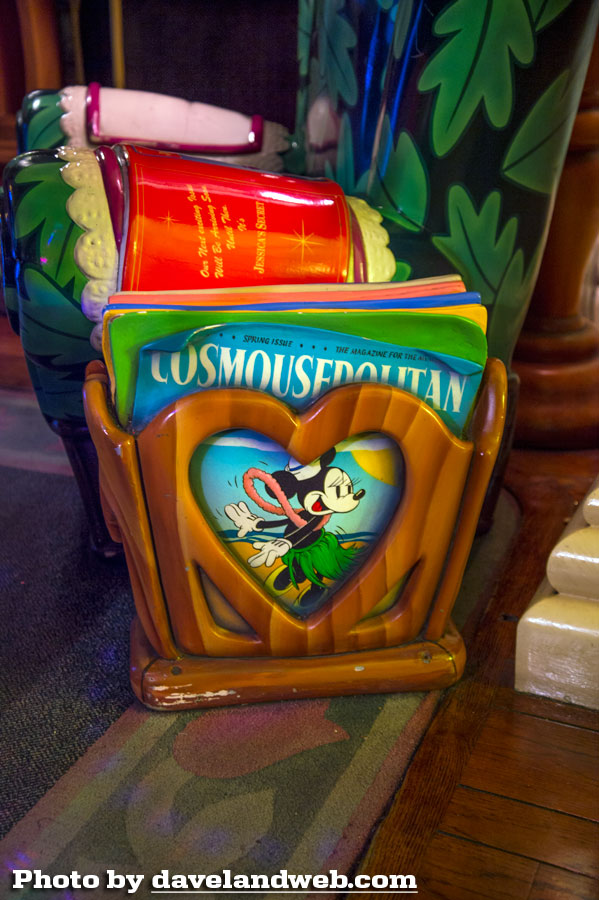 I'd never noticed this gazebo before; something new?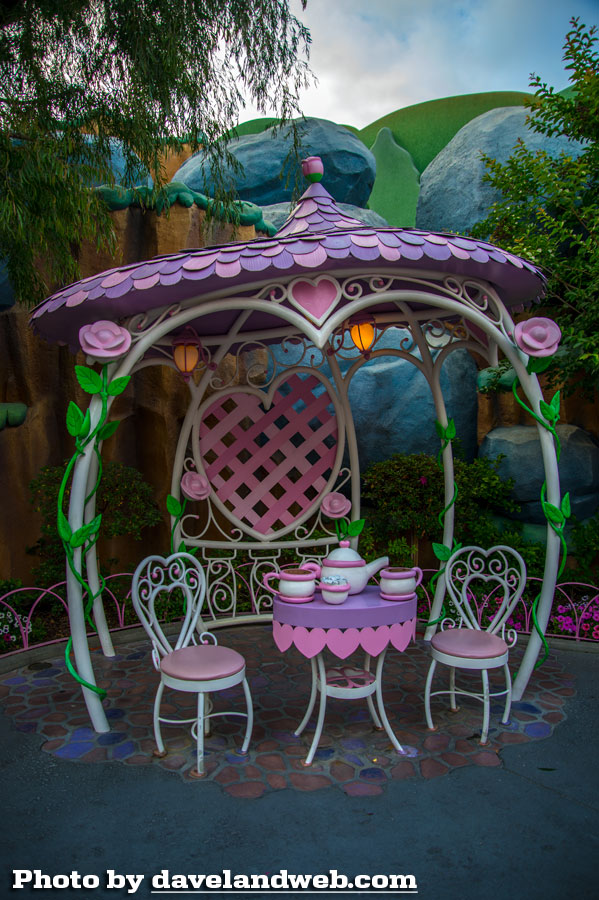 Daisy doesn't get a house; she gets a ship.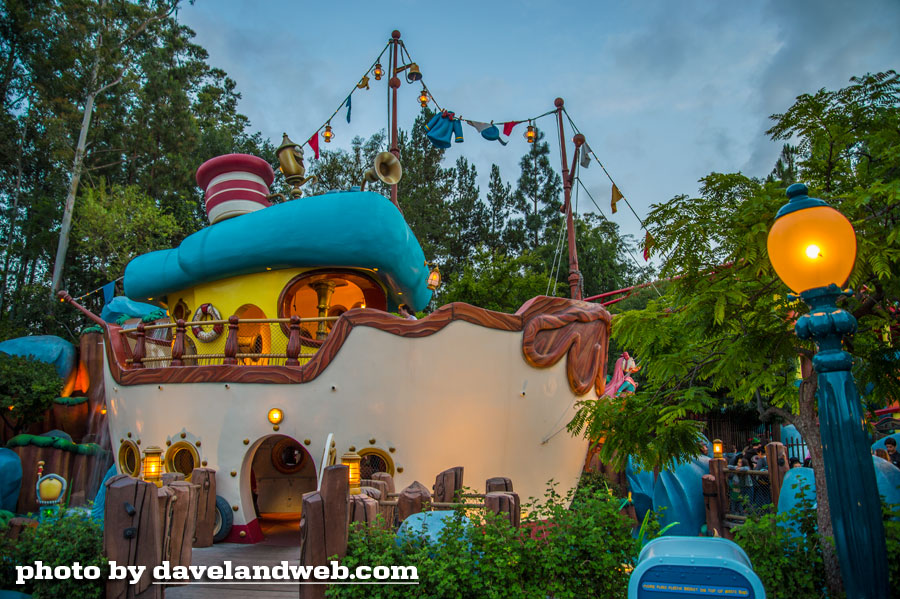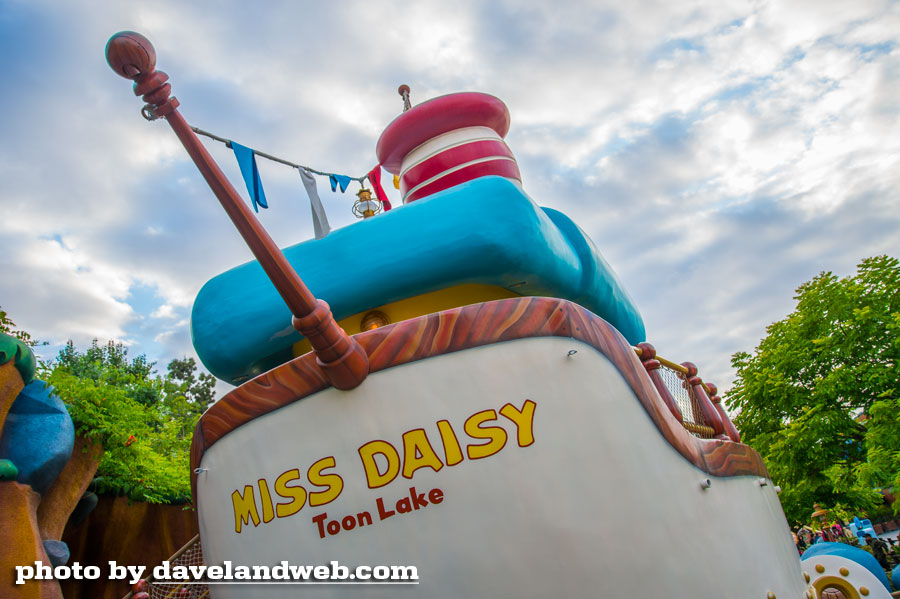 These falls look better than the backside of water!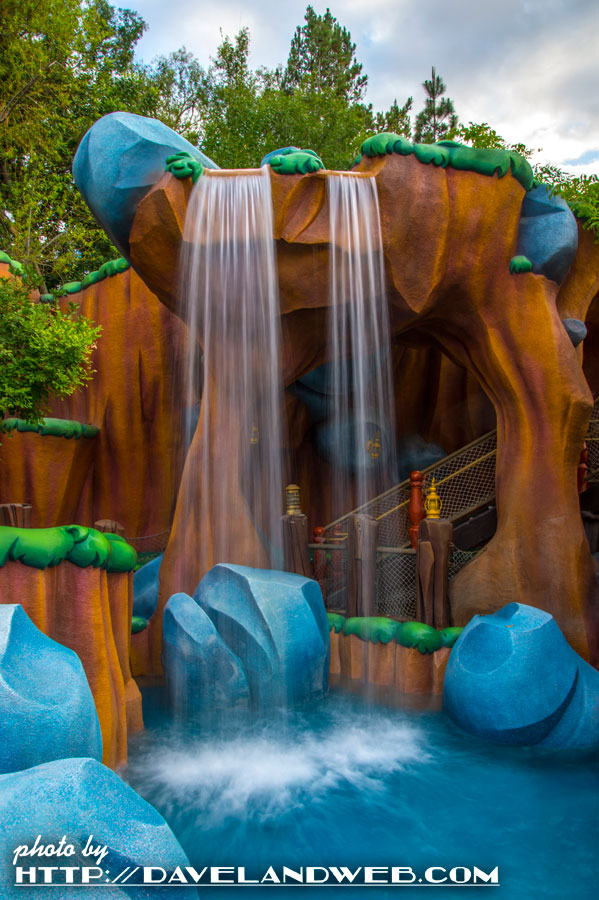 Goofy's Place: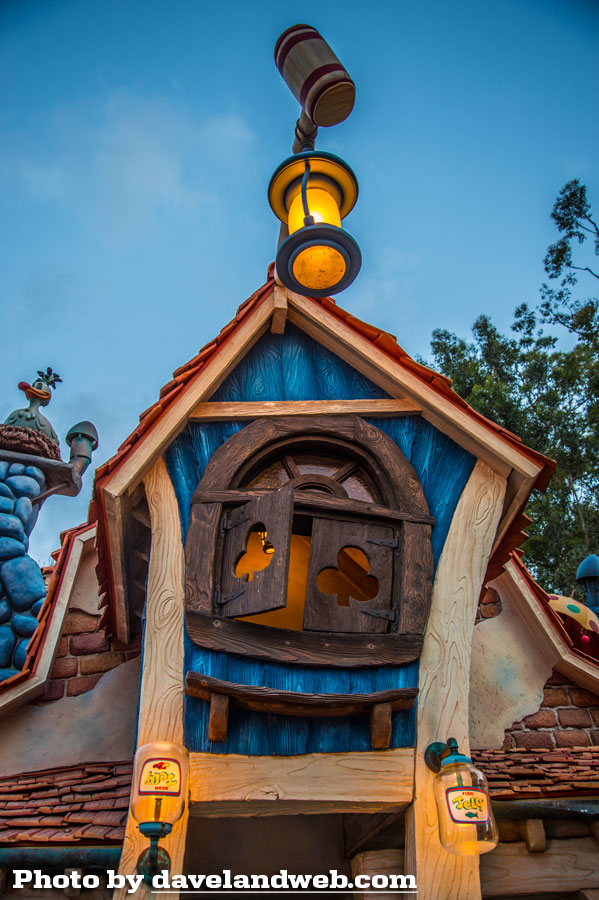 The line was too long for Roger Rabbit's Car Toon Spin, but I still got a few exterior shots.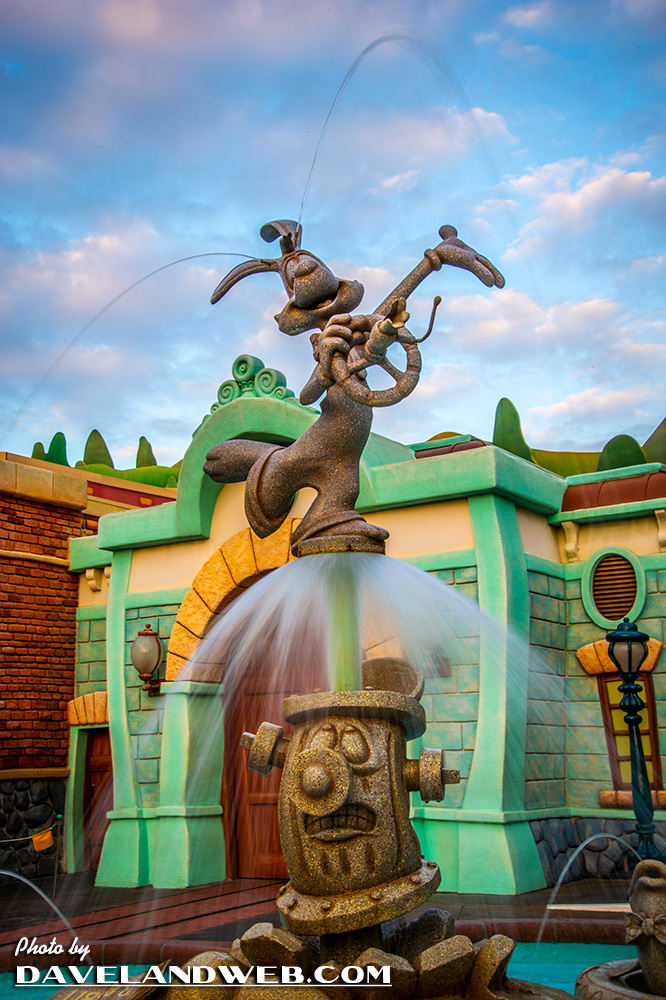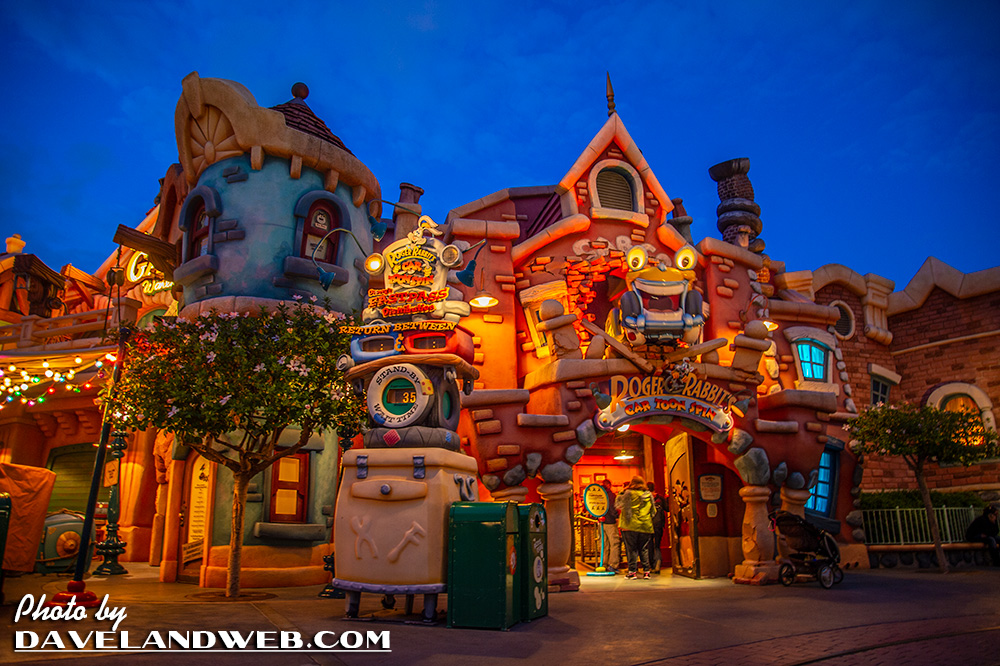 Today's first panoramic view of Toontown:

Wouldn't it be cool if these buildings were actually functioning? A Toon City Hall could have so many possibilities.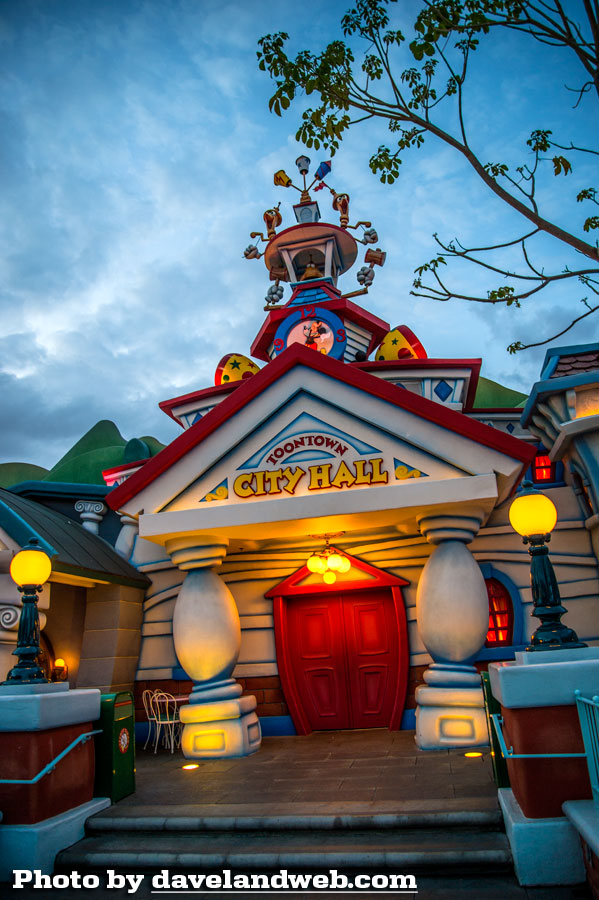 Toontown sure looks good at night; glad I waited for sunset to occur.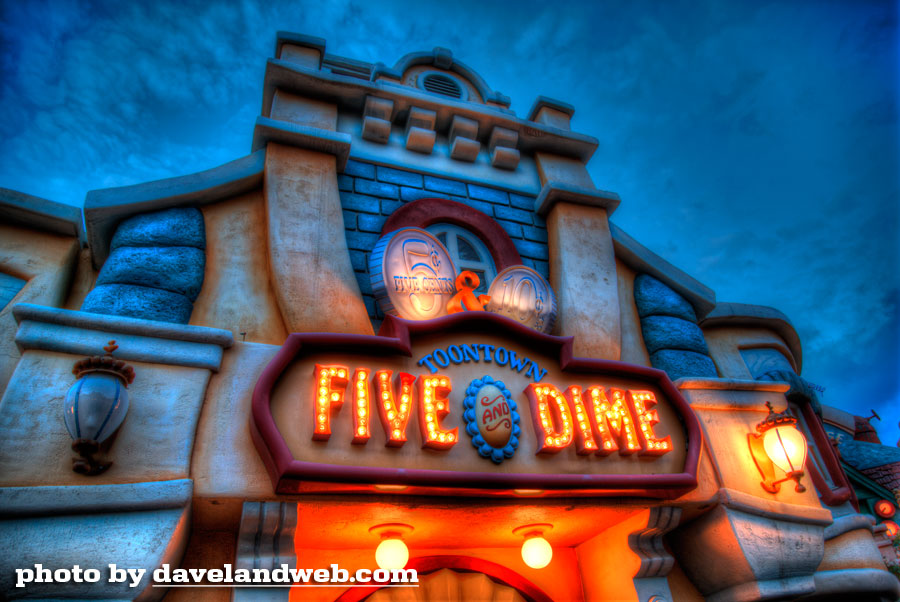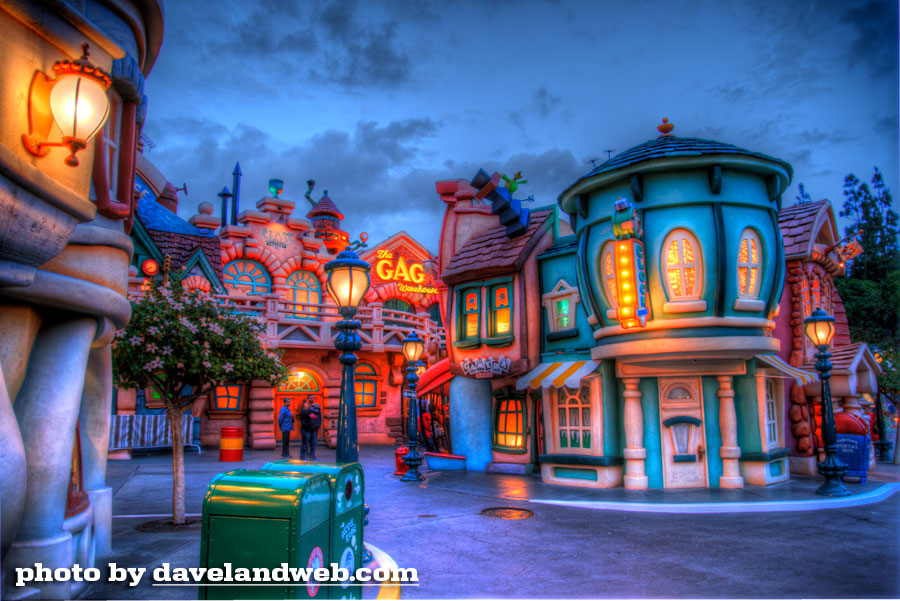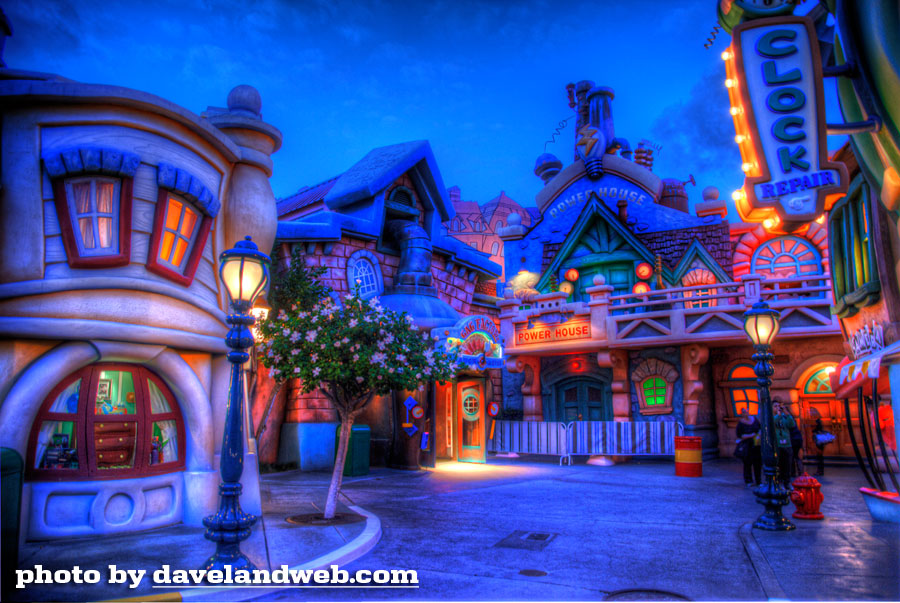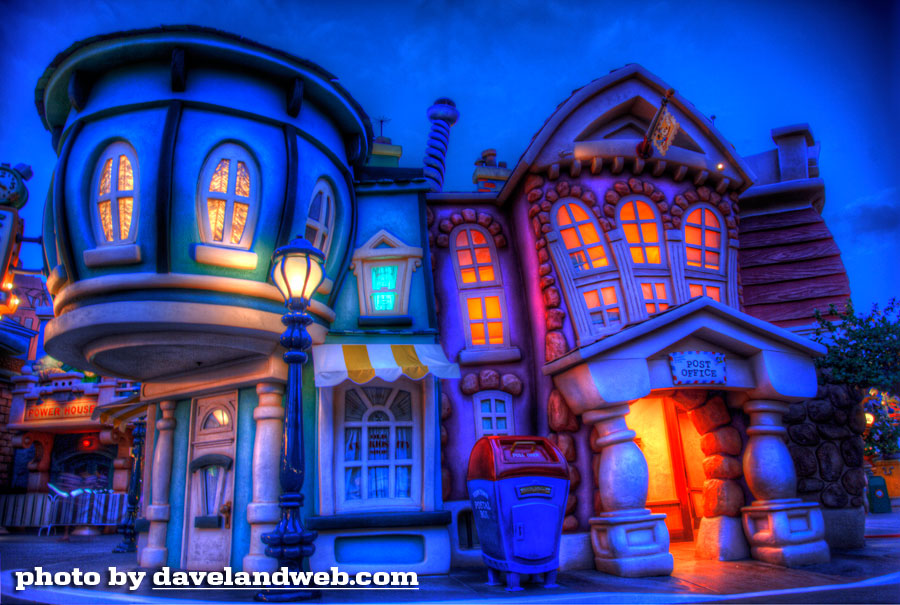 By the time I got this last panoramic shot, I had to skeedaddle over to the Rivers of America for Fantasmic!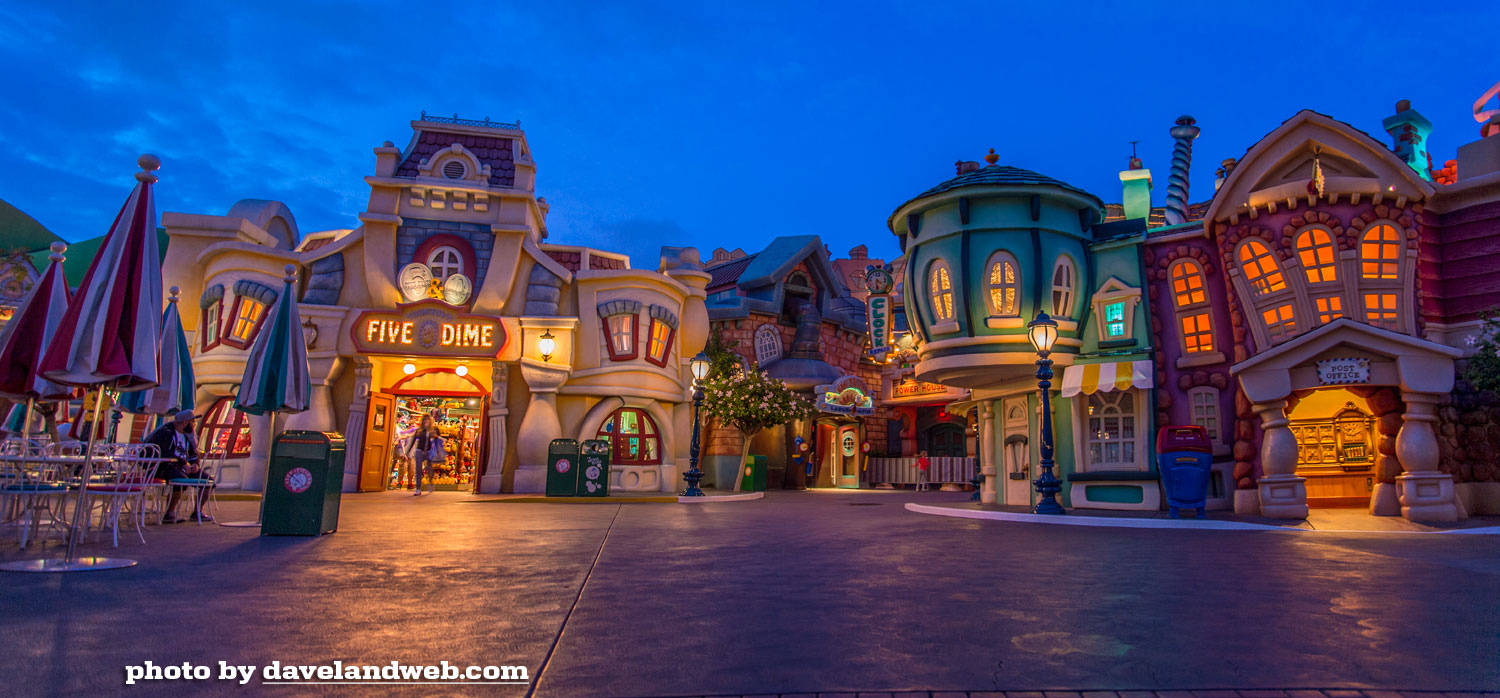 See more Toontown at my
main website.