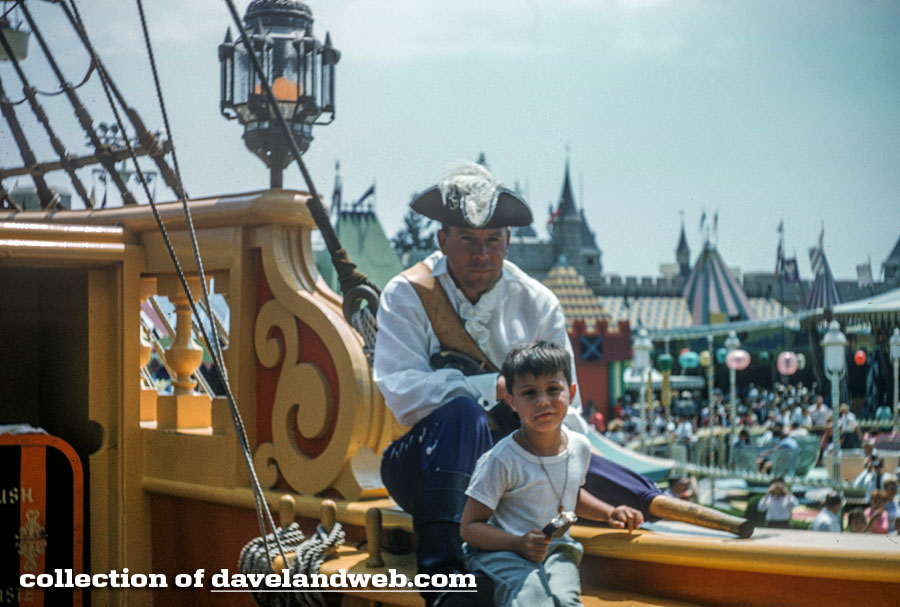 It's true…even Pirates have a tender side, as you can see in this August 1960 shot of Captain Guy (who is sometimes referred to as Peg-Leg Pete) posing with a little boy aboard the Chicken of the Sea Pirate Ship. Of course, this could be Pete trying to sweet talk the little boy into joining his band of depraved marauders. Hard to say.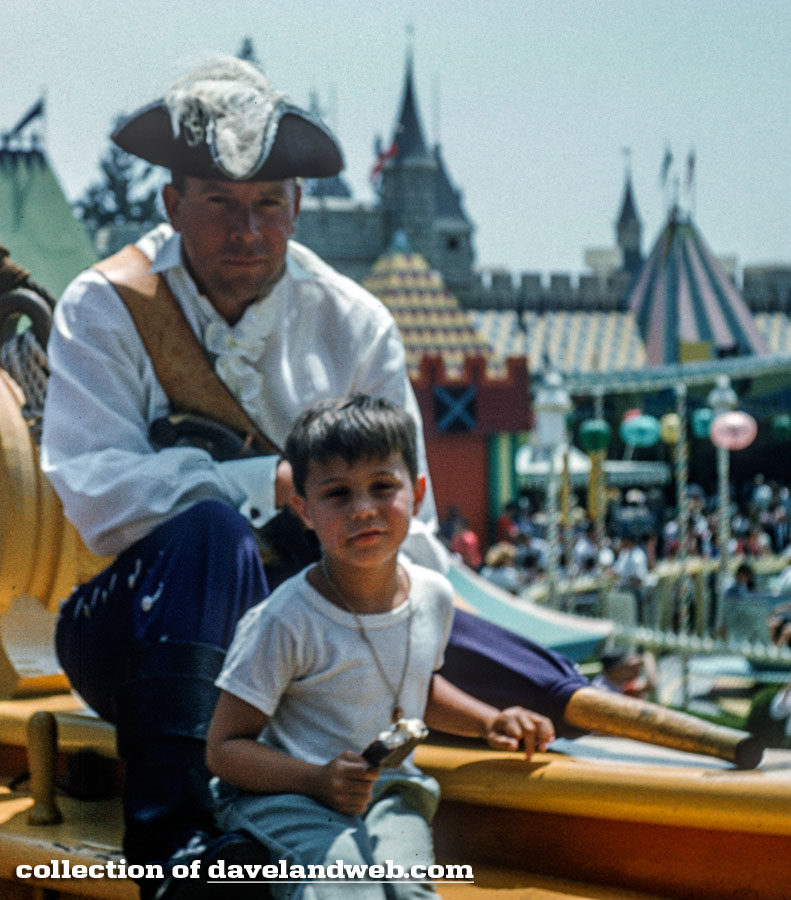 This recent acquisition made me curious about how long Captain Guy lasted at the park. My earliest image of him is from June 1958: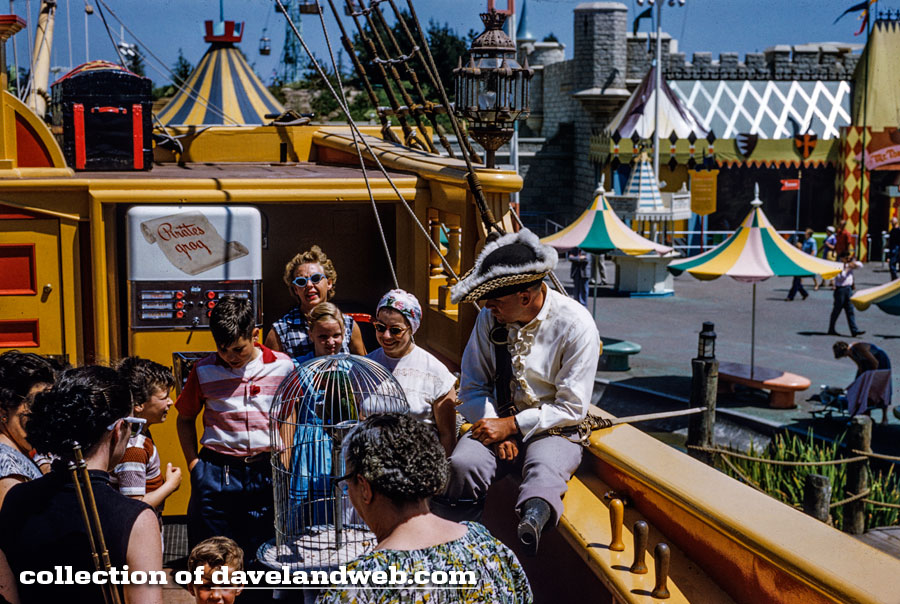 Followed by one from September of the same year: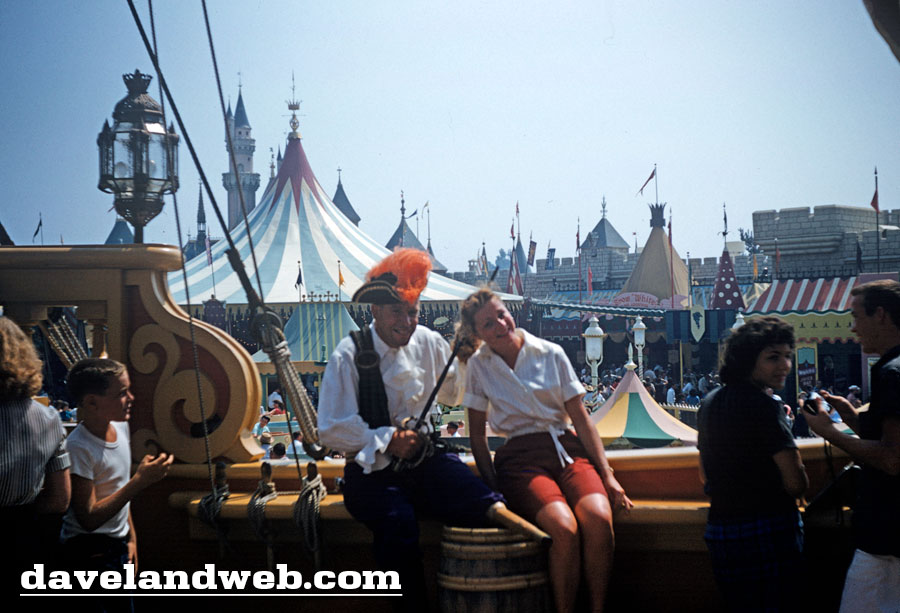 These two from November 1959 are my favorites; they show that he definitely had a sense of humor!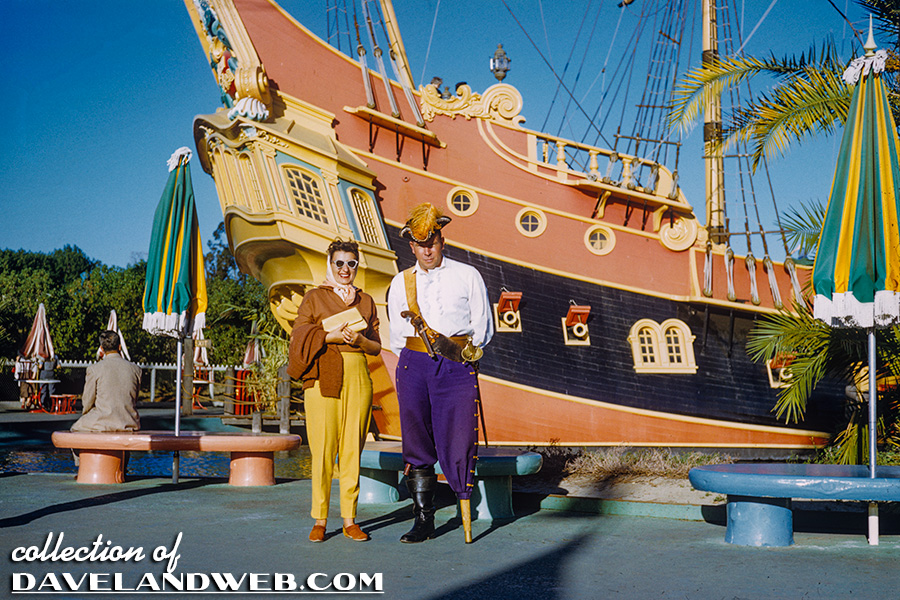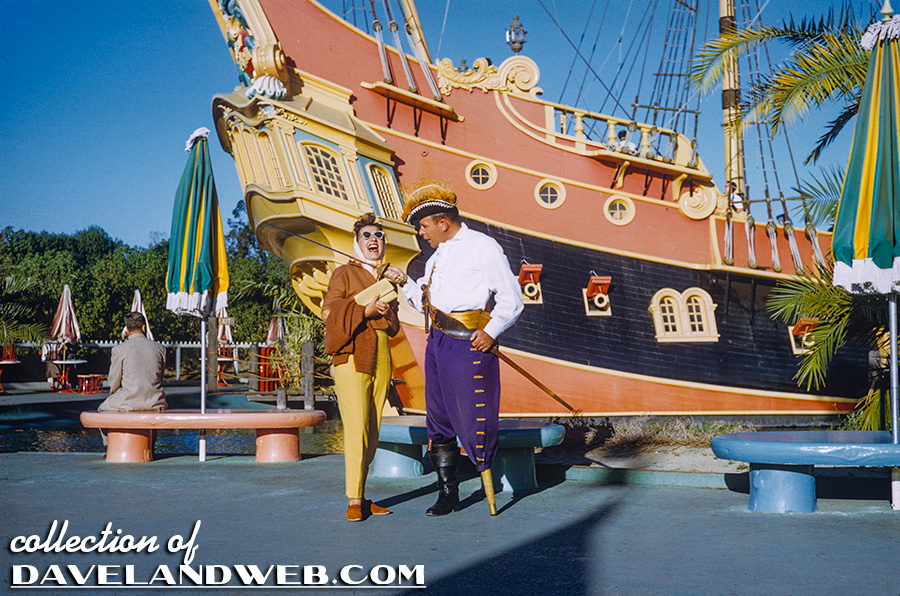 This December 23, 1960 shot looks like Walt might have been telling him that his days are numbered.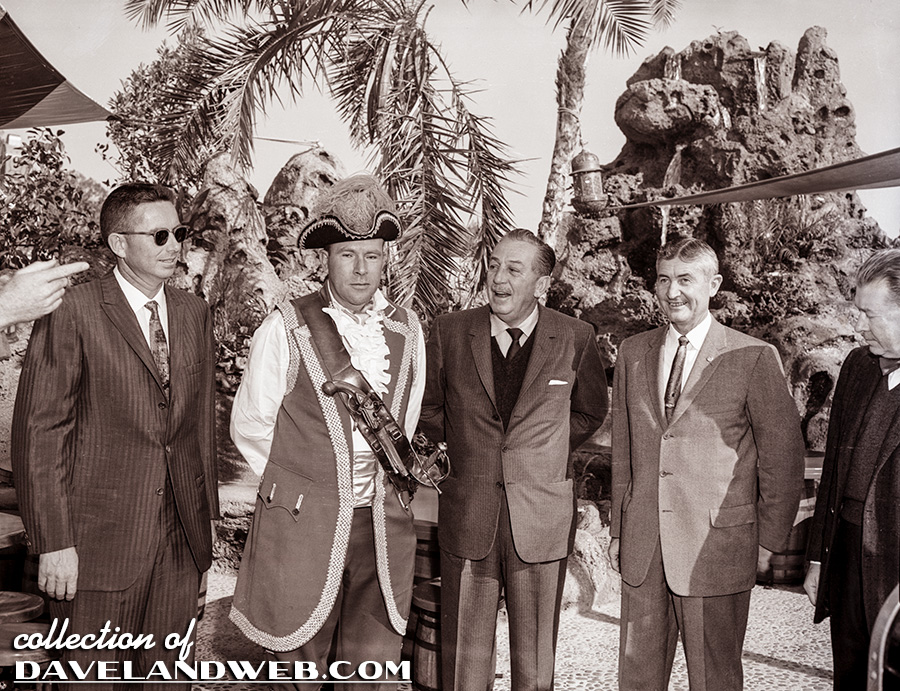 The last one I have of Captain Guy is from May 1961; I wonder if Walt gave him a severance package?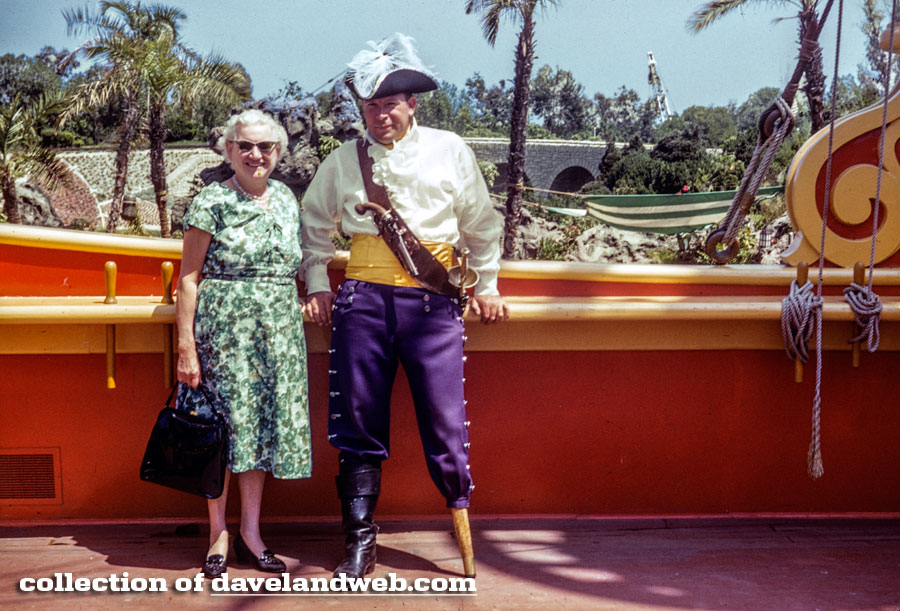 Sharp-eyed readers will notice a construction crane; wonder what was going on behind Storybook Land?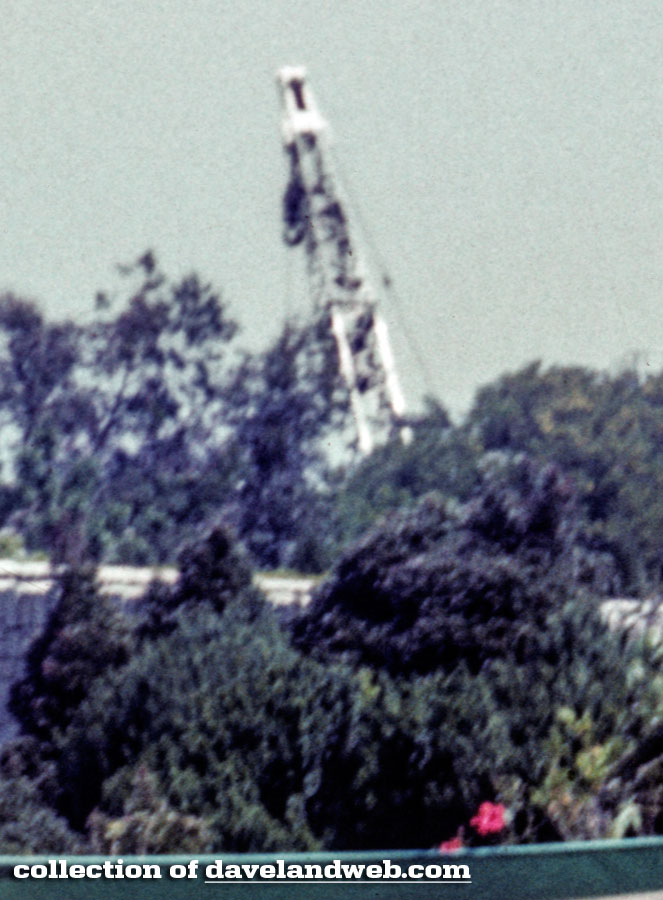 Board the Chicken of the Sea Pirate Ship back at my
main website and see more vintage shots of this lost treasure.