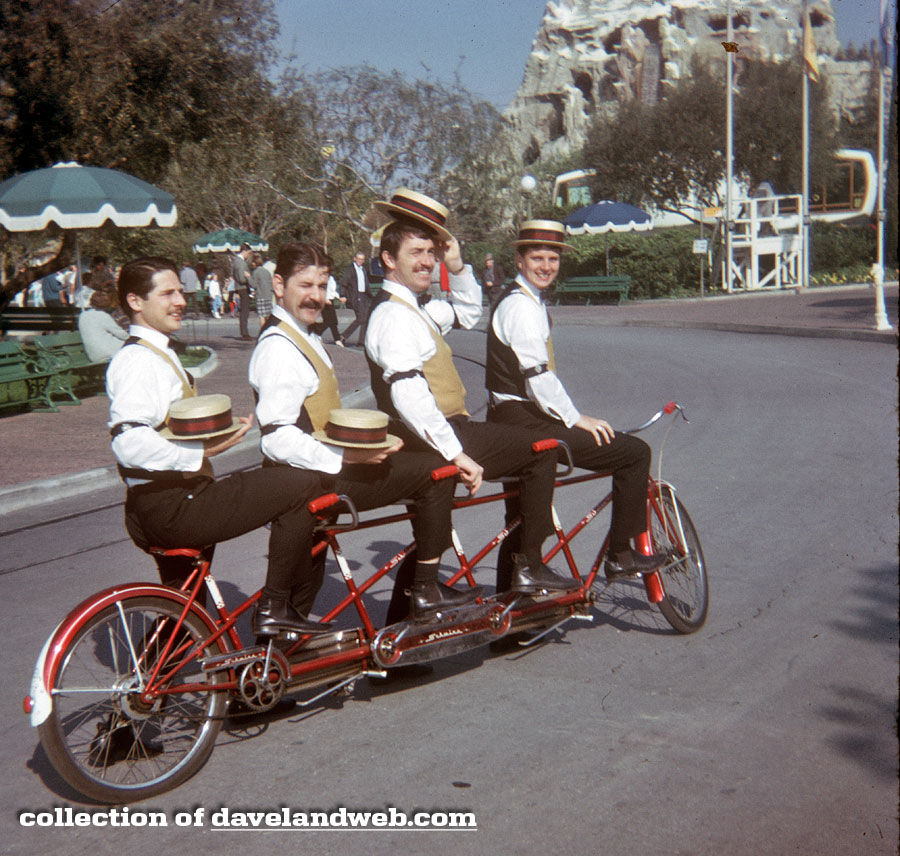 The Dapper Dans are an integral part of Main Street, U.S.A. and have been since 1959. Who could resist a quartet on a quadricycle singing as they pedaled through Disneyland? This first shot is from 1965 and shows the singing group of the past posed in front of the House of the Future.
In this undated 1950's shot, the Dans are whizzing by the Upjohn Pharmacy. Sure wish I knew what happened to the light fixture!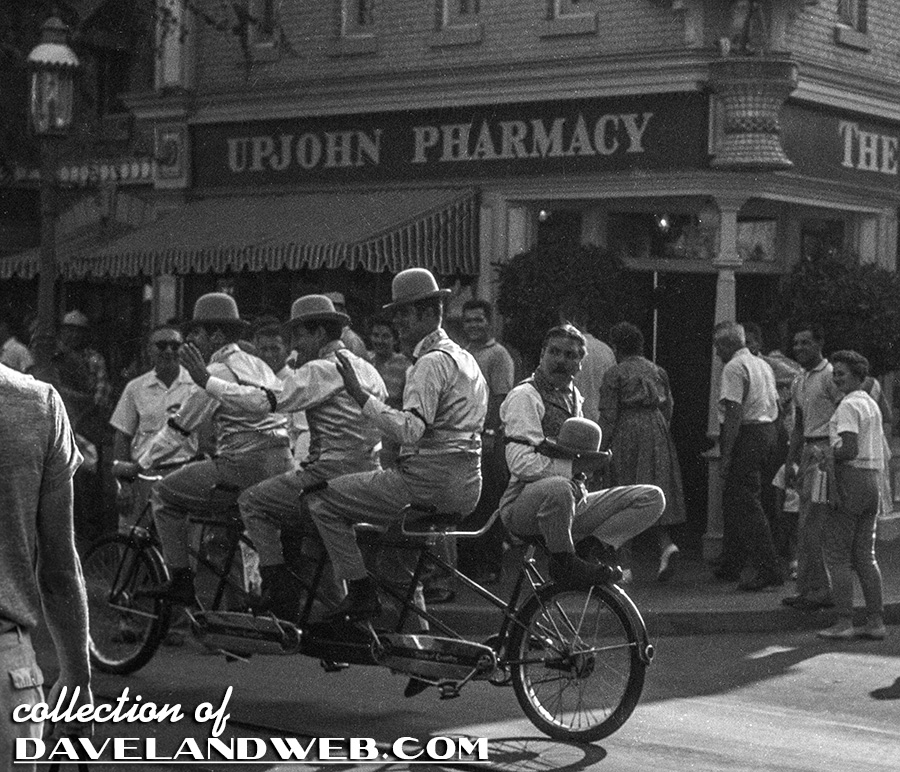 The Dans are attempting to keep up with the Horse-Drawn Streetcar, circa August 1961: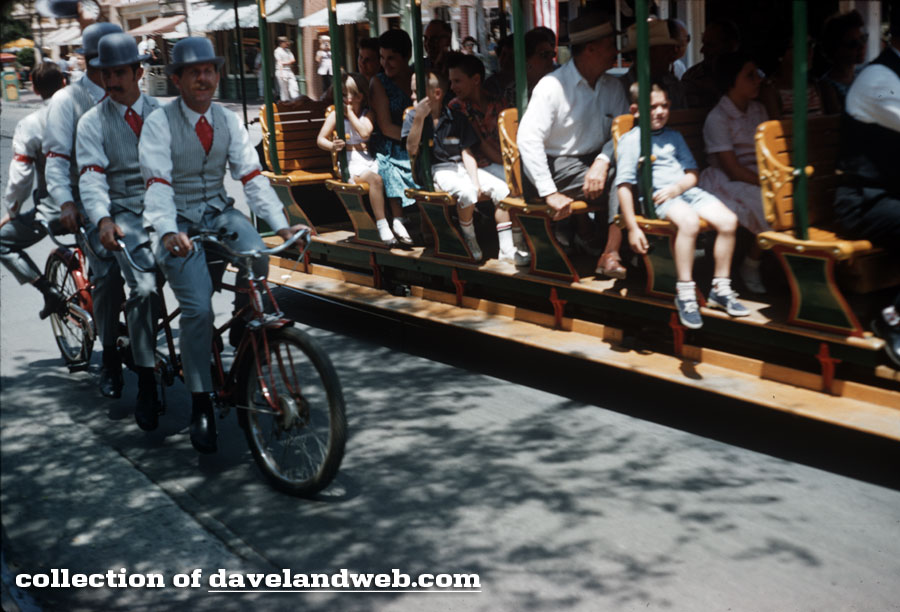 The Wurlitzer Shop makes an appropriate backdrop for the musical quartet in this March 1965 image: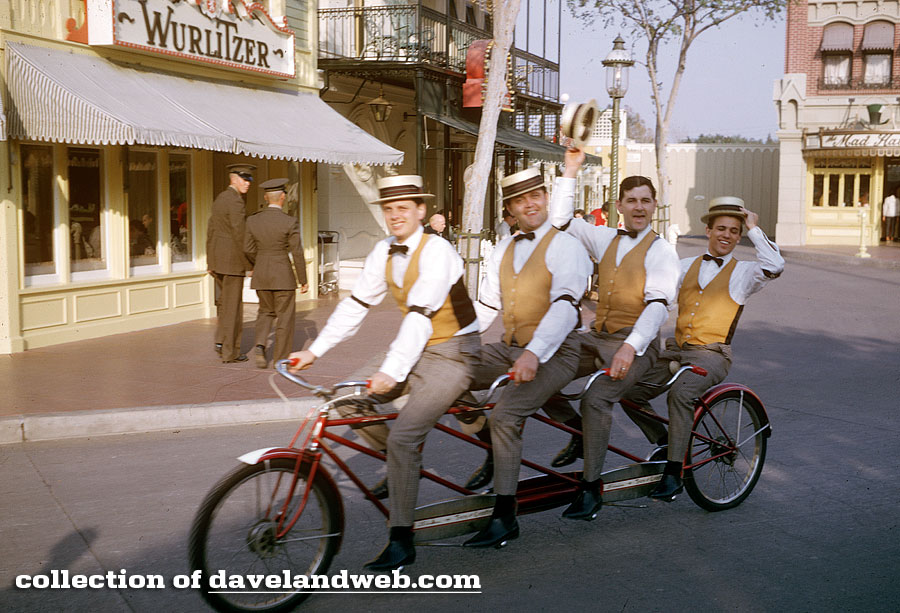 Last one for today is this 1960's publicity shot: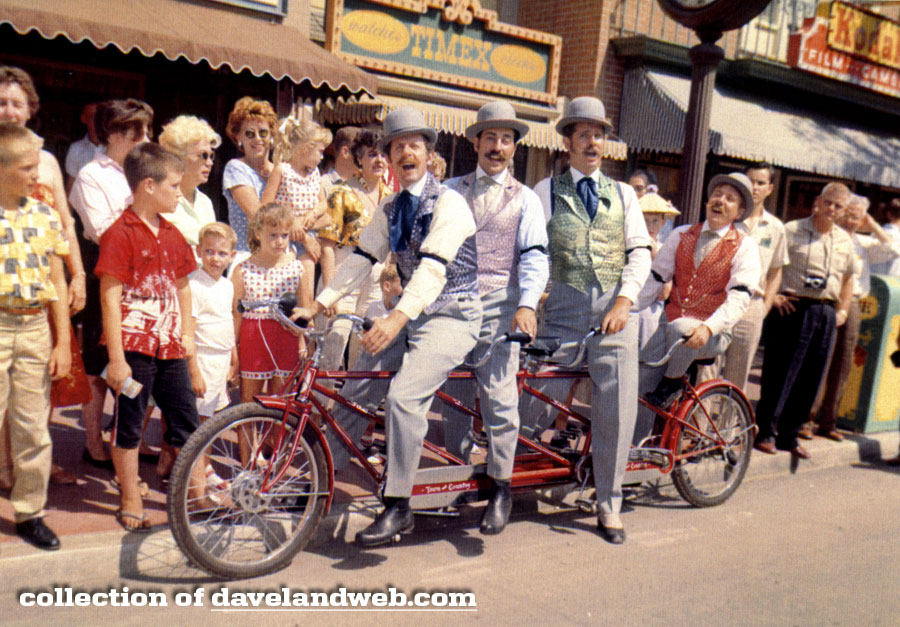 I wonder if the Dans of today are still able to ride and sing?
Get on your quadricycle and ride on over to my
main website for more Dapper Dans images.