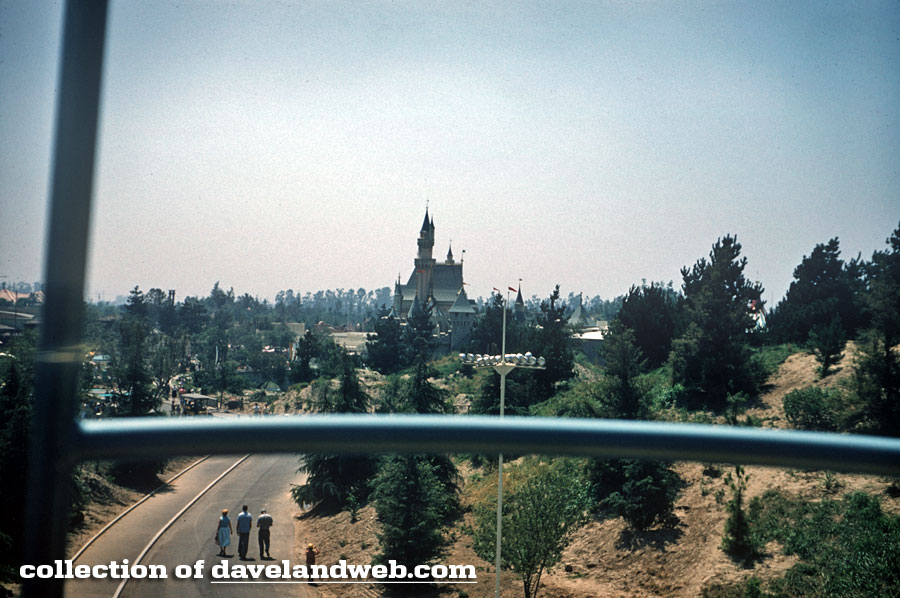 While I continue to process the 2,000+ photos I shot last weekend, I will dip into the past and do a post on Disneyland's Holiday Hill. Created from the dirt that had to be removed to create the Sleeping Beauty Castle moat, Holiday Hill was a 20' high Lovers' Lane. Shot #1 is from 1958 and was taken from a Skyway bucket. Zooming in for a close-up, you can see the yellow Horseless Carriage…and it's headed out of Central Plaza and getting ready to circle Holiday Hill!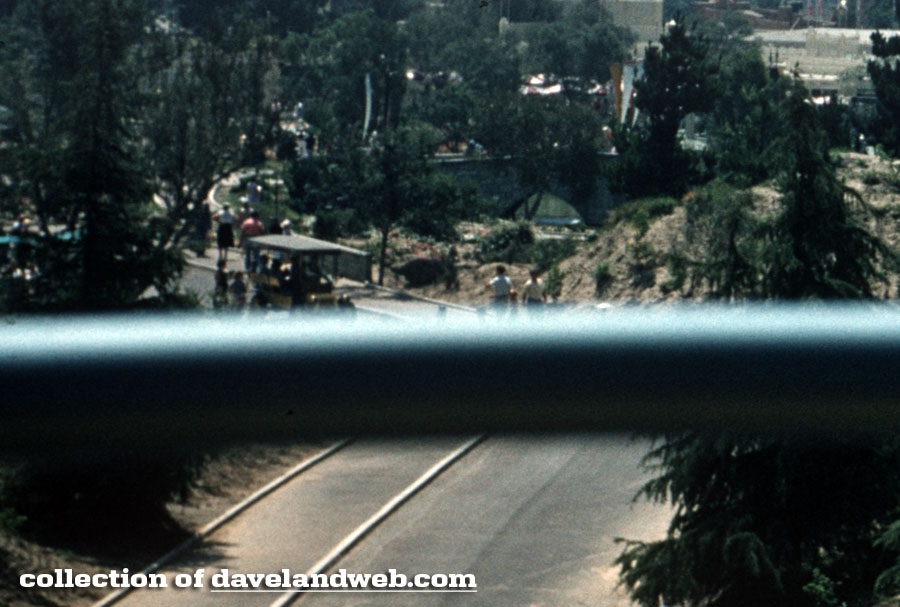 That's right…back in the day, the Main Street vehicles ventured further into the Park and gave guests a longer ride.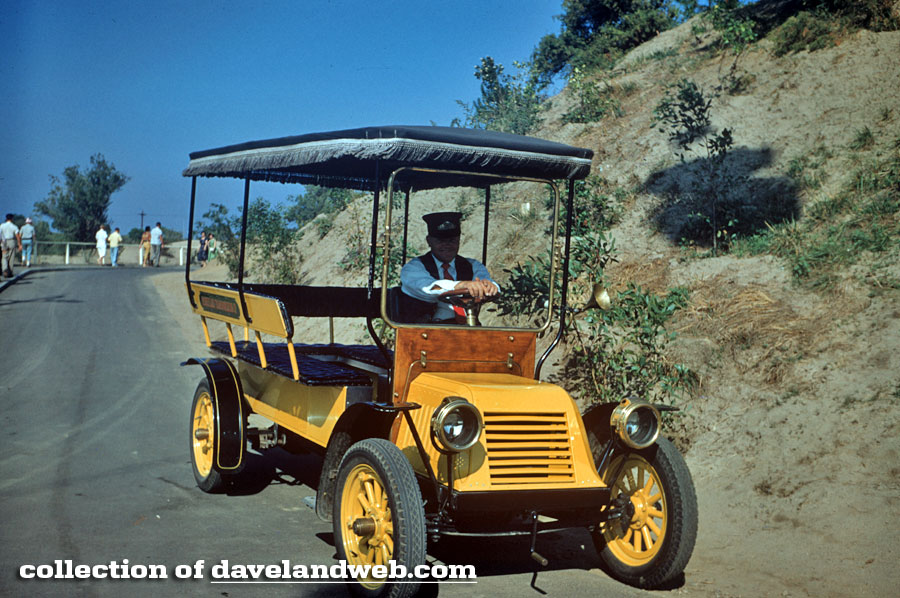 Climb your way over to my
main website and see more Disneyland Matterhorn photos.