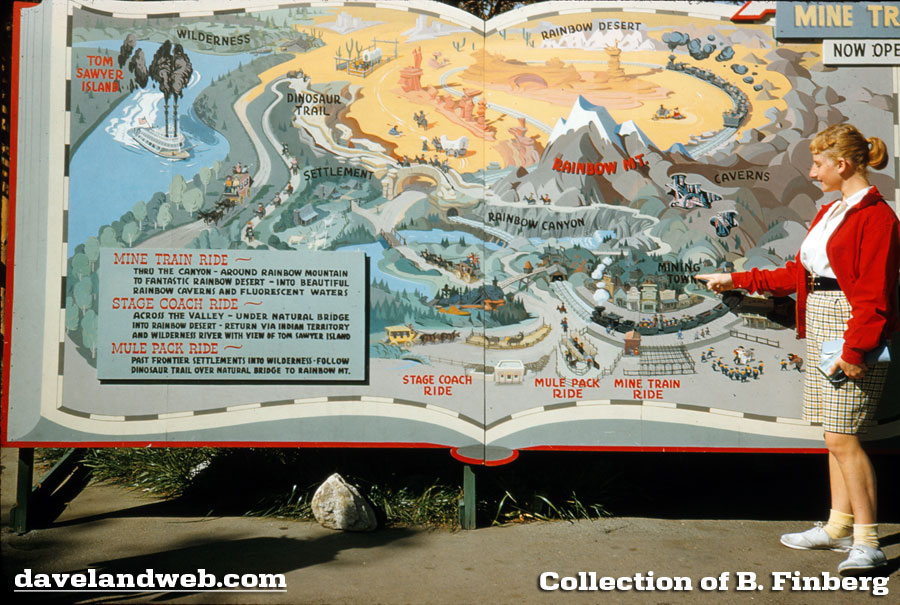 Although it no longer exists, The Rainbow Caverns Mine Train attraction still lives on in the memories of those who were fortunate enough to enjoy it during the first few years of the park. Debuting on July 2, 1956, it existed where the current Big Thunder Mountain Railroad attraction now operates. So, let's gather up our 30¢ ticket and travel back in time to experience it again courtesy of the Daveland archives!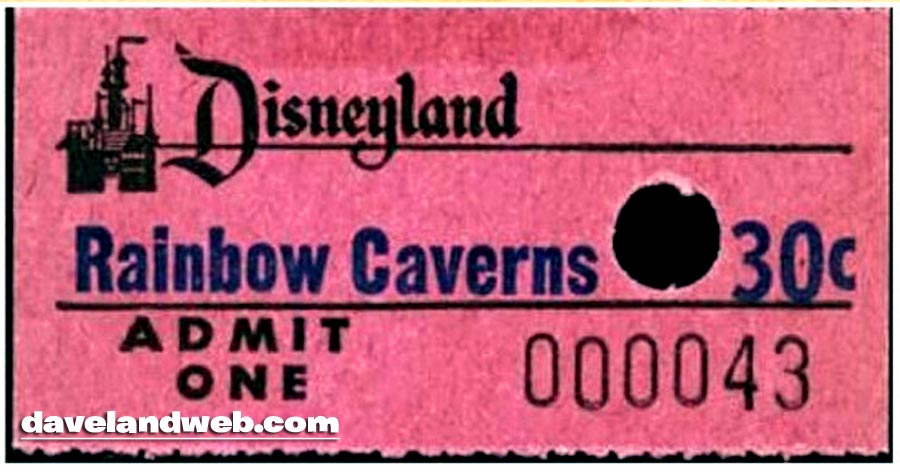 This vintage panoramic view shows both the Pack Mule and Mine Train attractions, which both saw much of the same scenery on their journeys.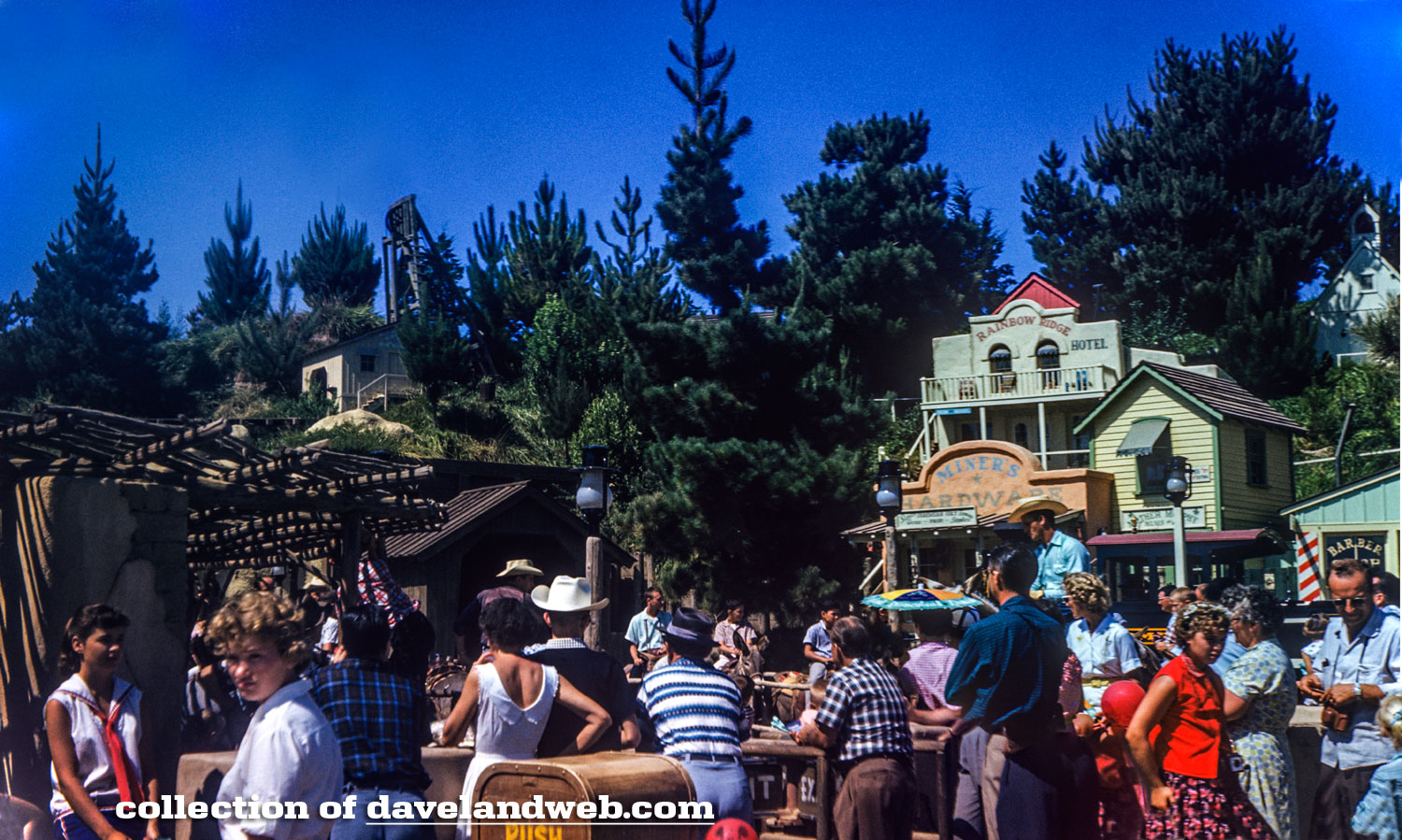 In this July 1959 shot we get a closer view of the Rainbow Ridge Mining town: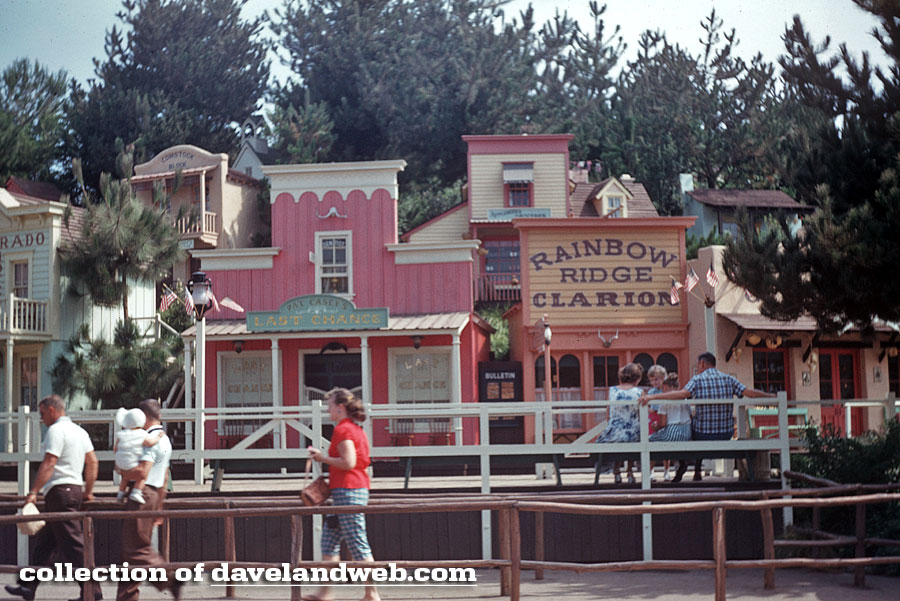 Another 1959 view: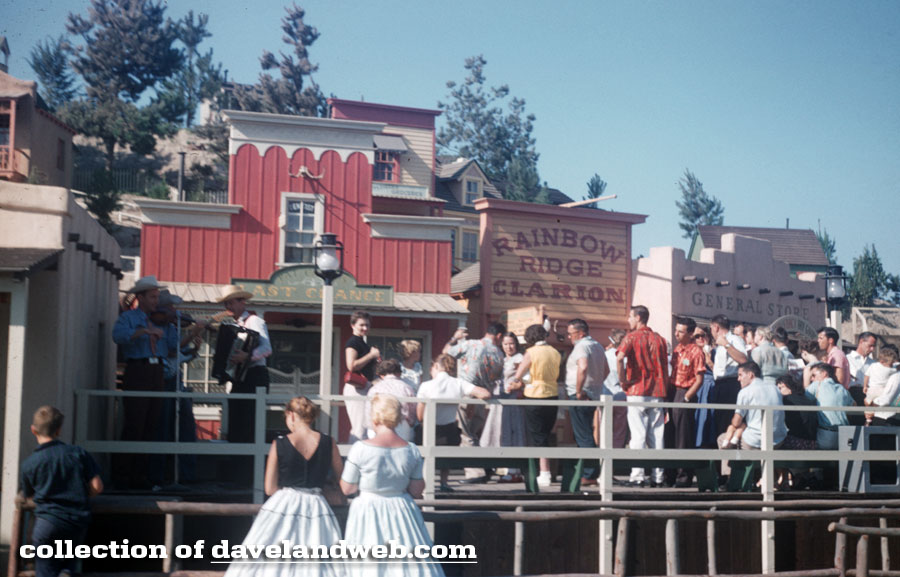 Looks like the guests were able to enjoy a little live music while waiting in line: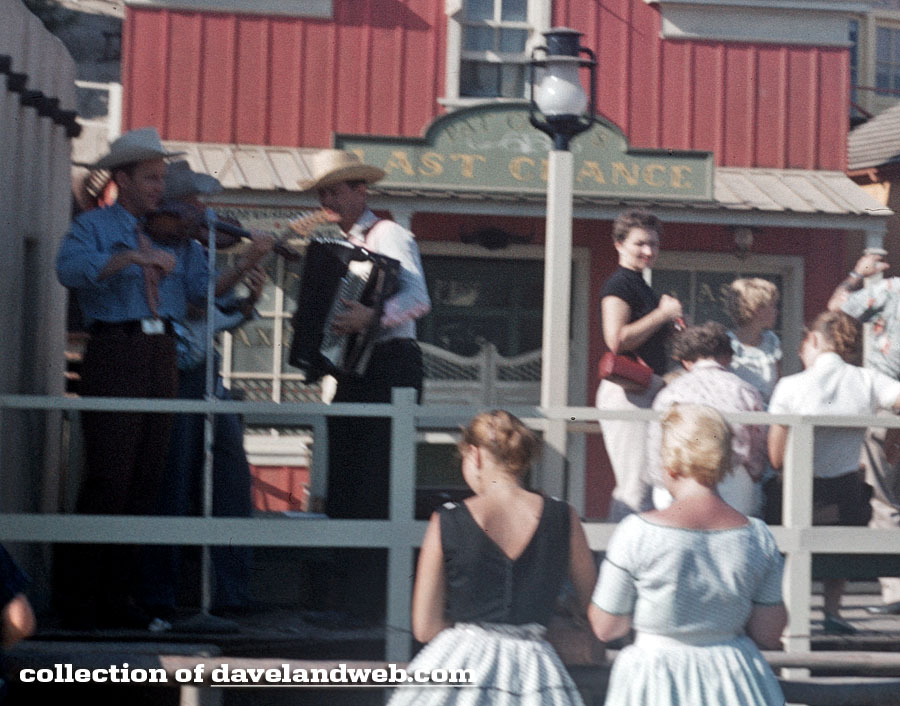 We have now boarded our Mine Train and are on our way to the Rainbow Desert, circa August 7, 1957: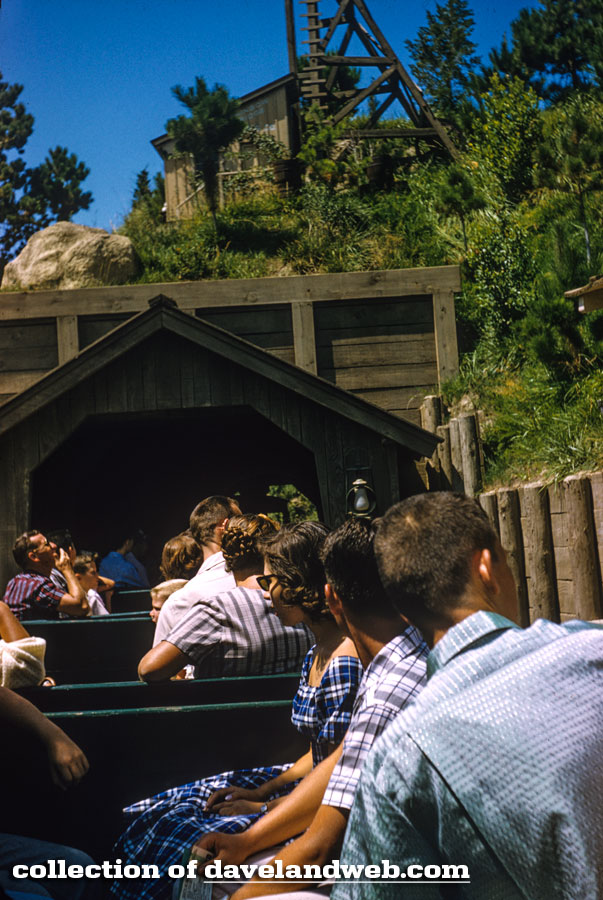 November 1958: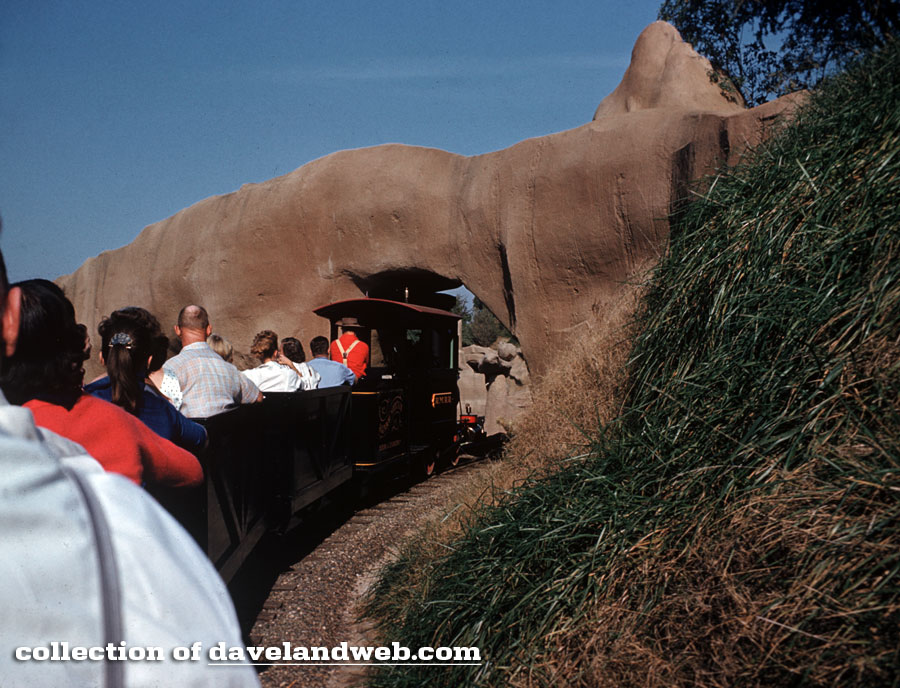 Summer 1959: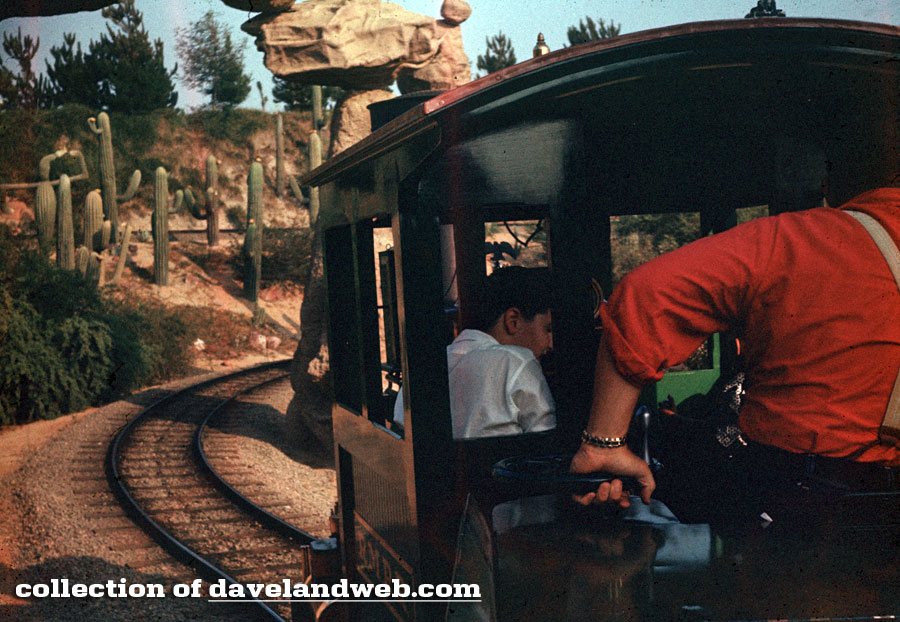 A May 1958 photo shows a cast member giving his attraction narration; the next three images were shot sequentially by our vintage photographer: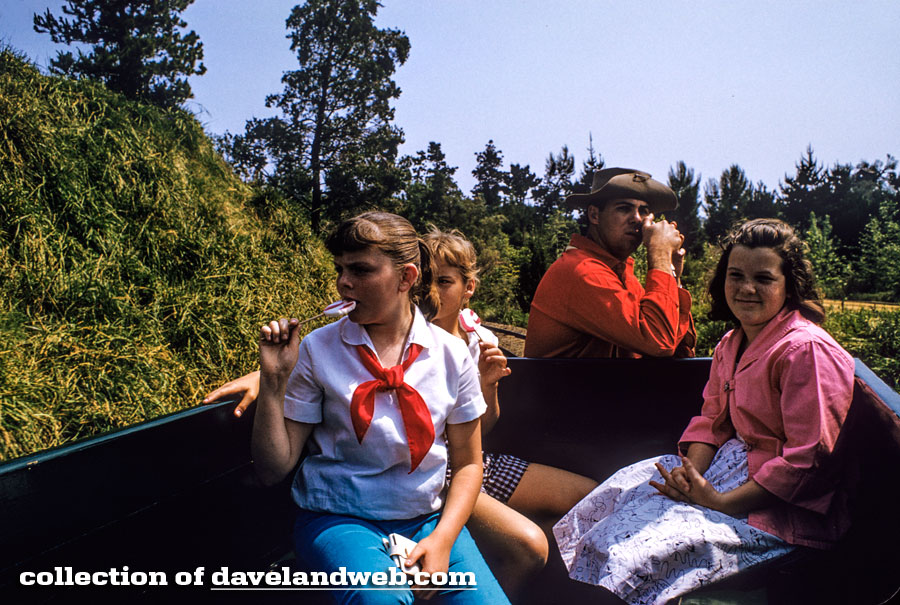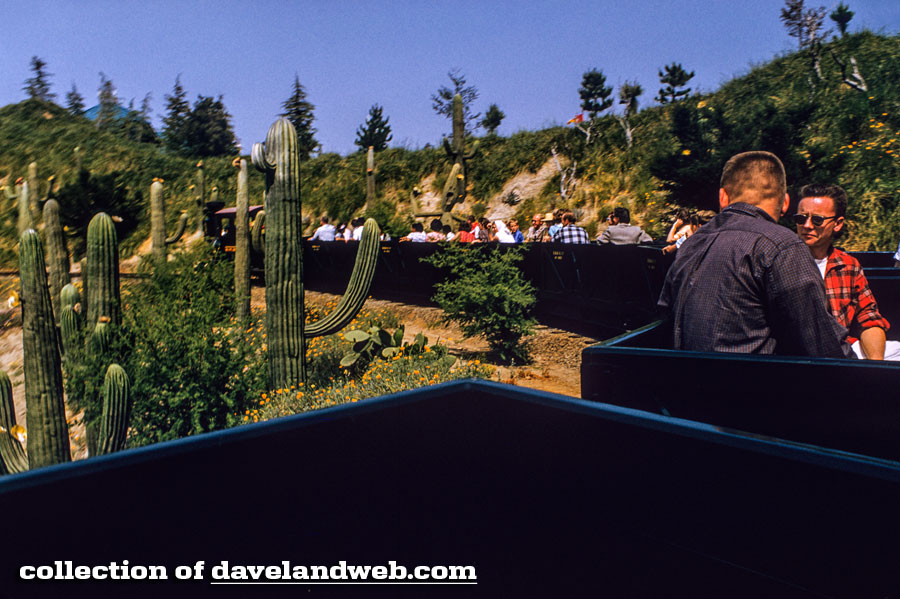 The Devil's Paint Pots: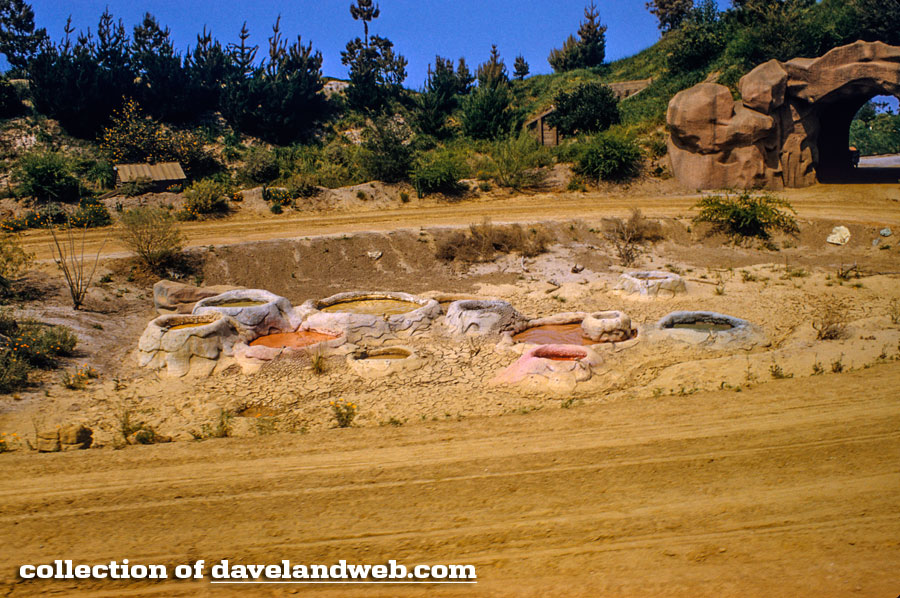 Anyone know what this little structure is?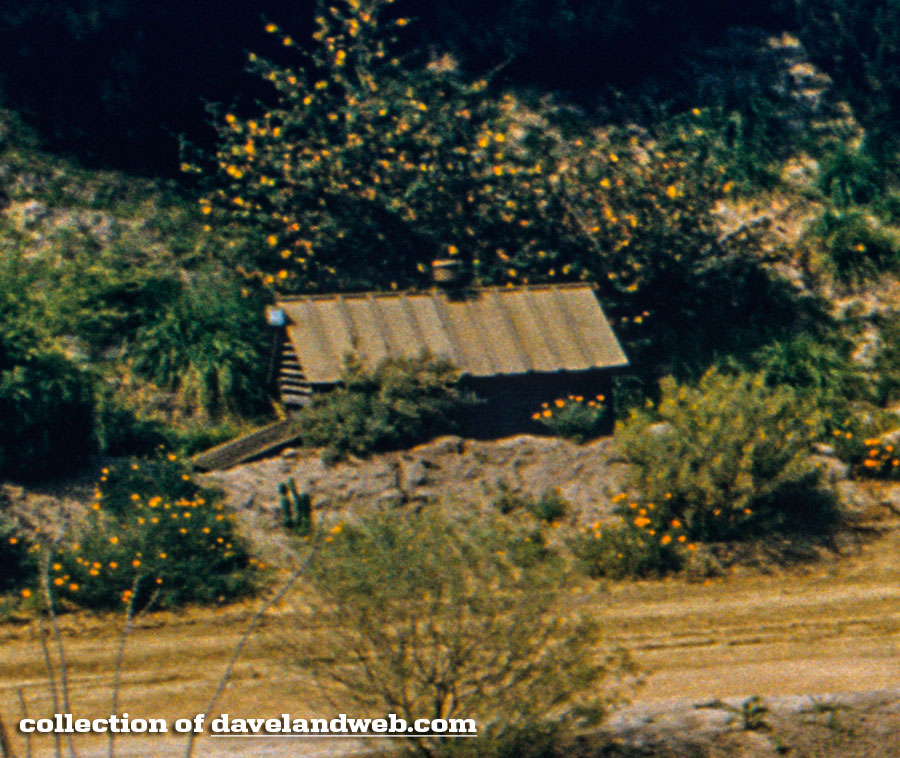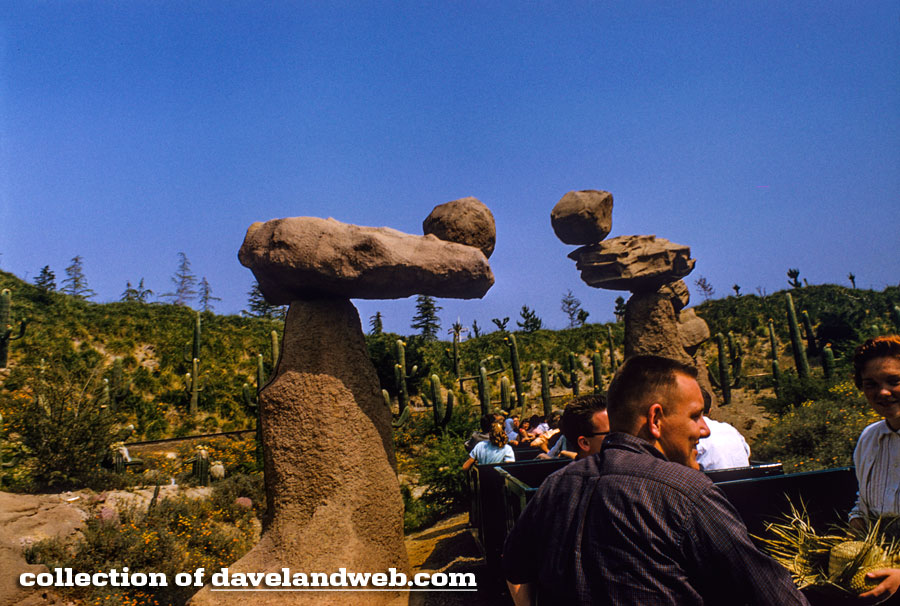 Another November 1958 image, showing a little Frontierland layering with the Conestoga Wagon nearby: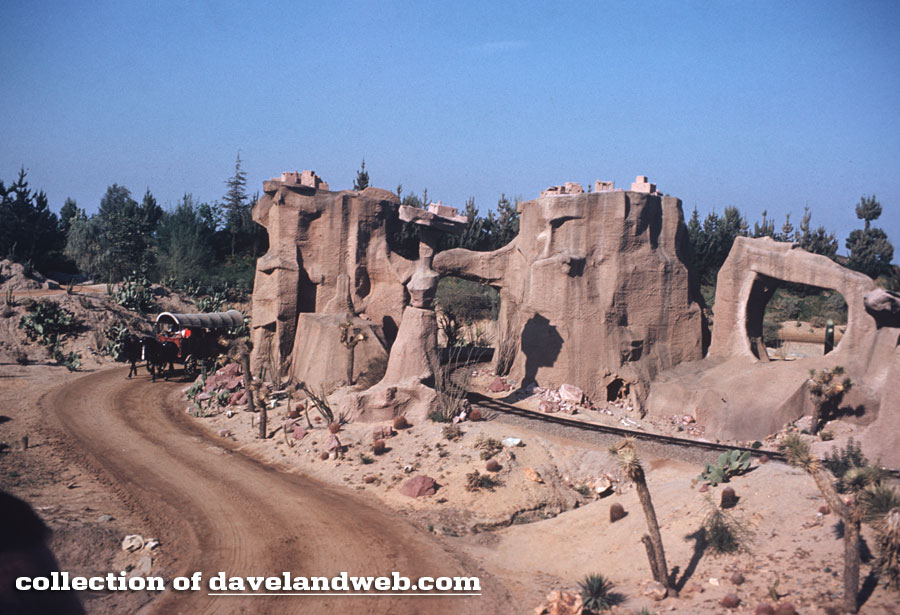 The Seven Dwarfs were honored with this cacti tribute: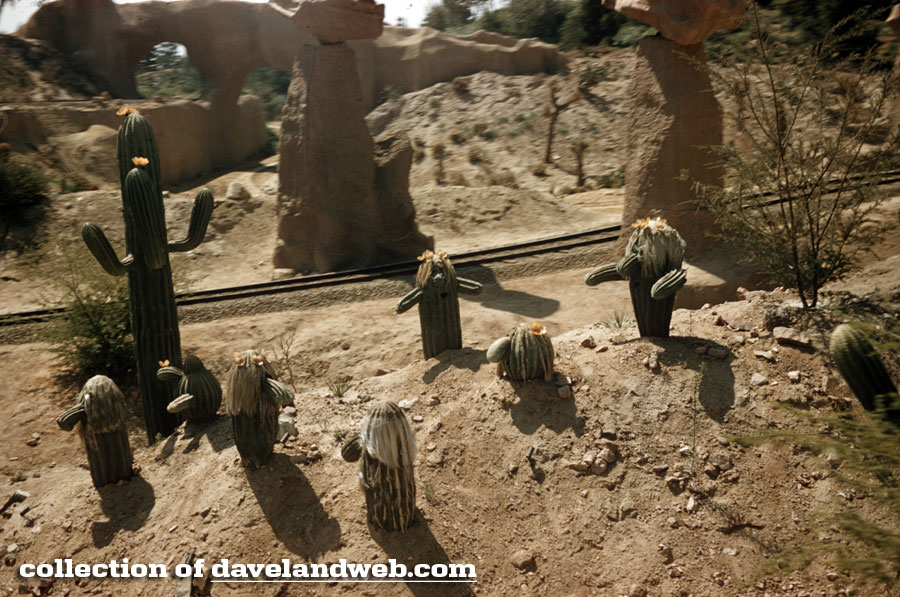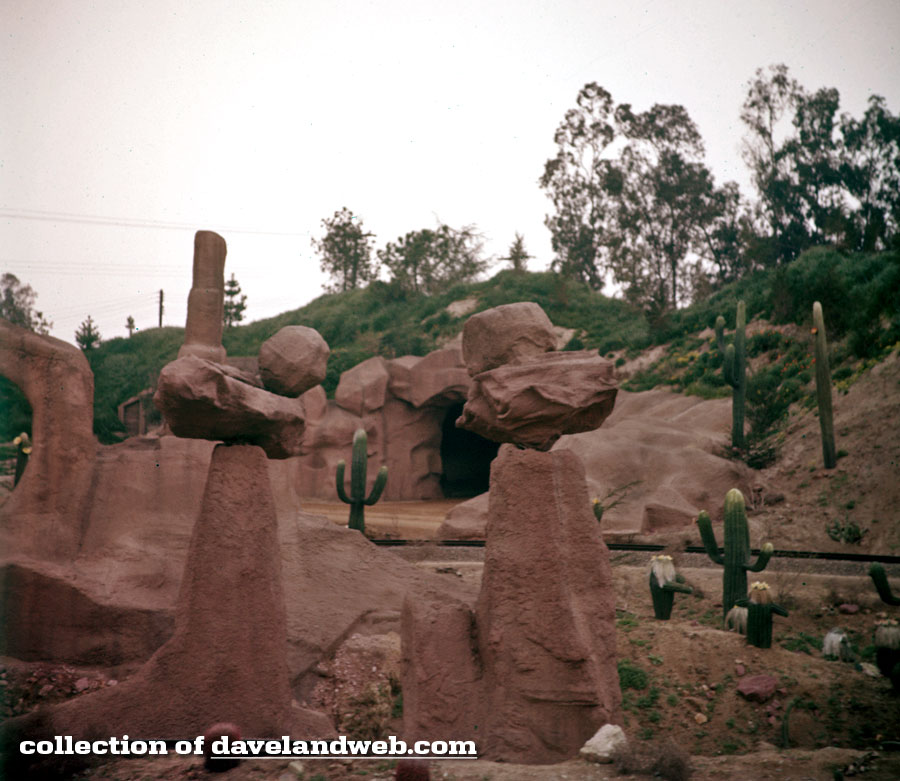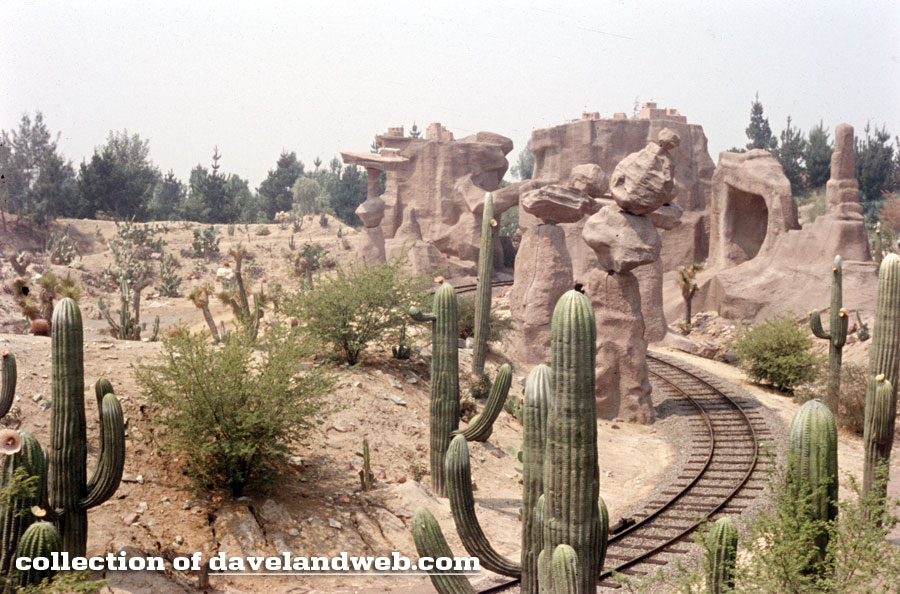 The highlight of the attraction was the journey through the colorful (albeit dark) Rainbow Caverns, shown here in two vintage publicity images: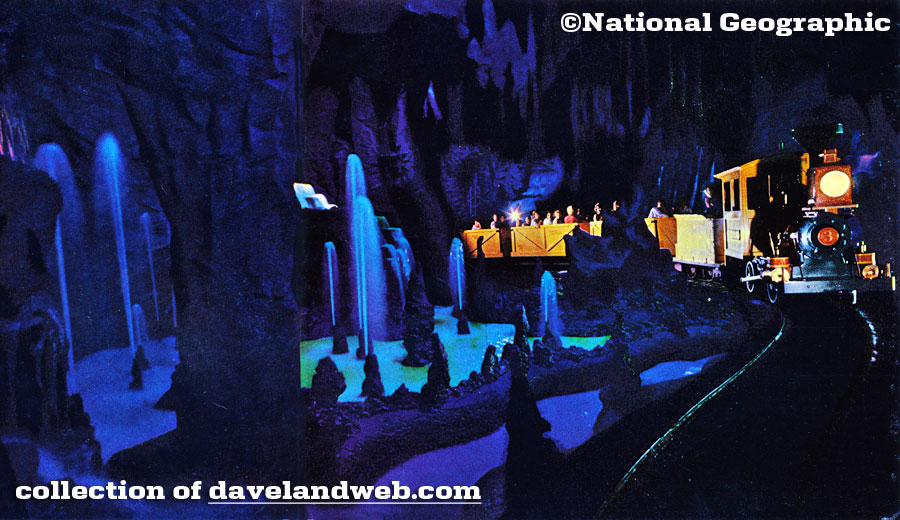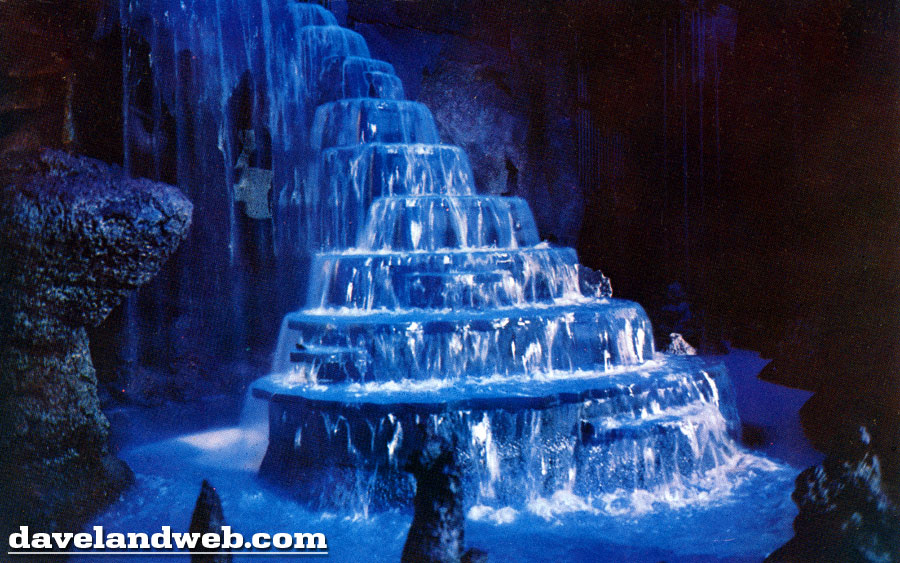 Back to Rainbow Ridge: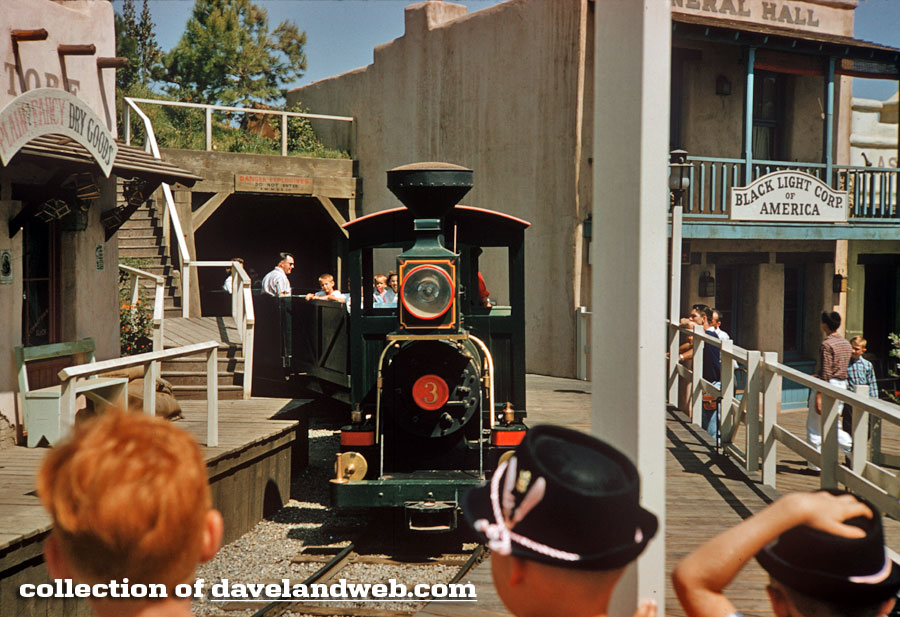 Watch out for those explosives!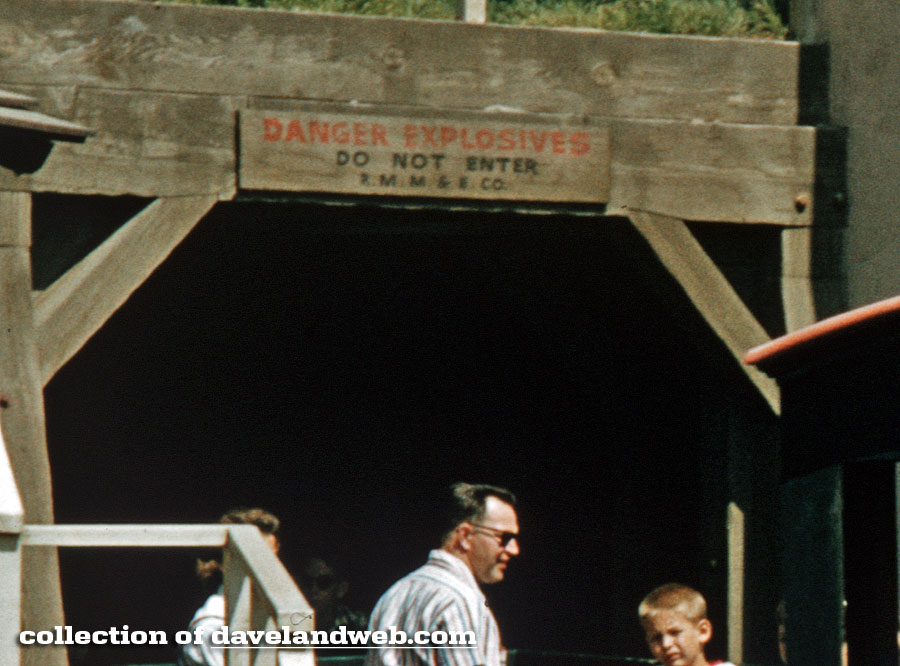 Hope you enjoyed your trip and felt that your 30¢ was well spent! Want more? Ride on over to my
main website and see more photos of Nature's Wonderland at Disneyland.