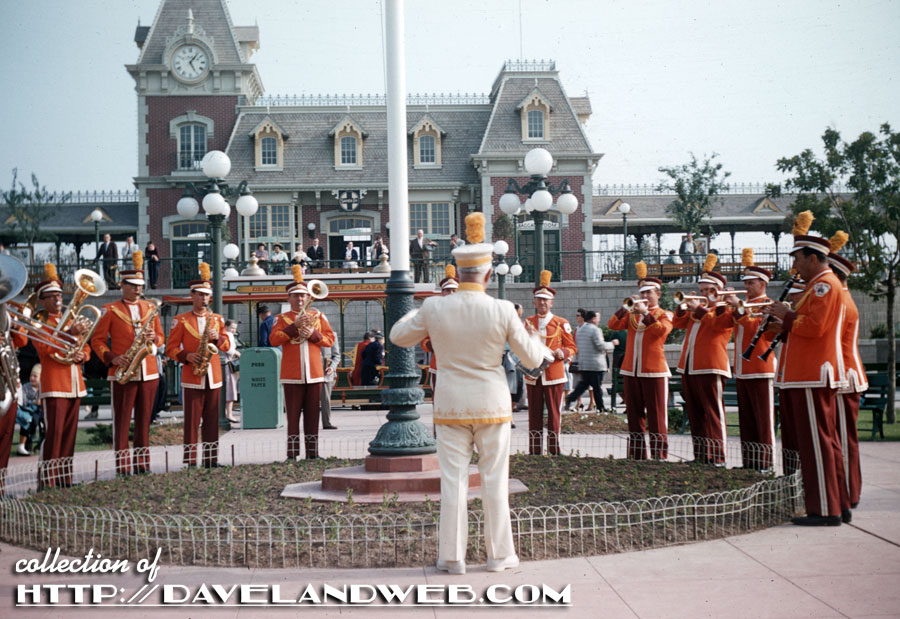 Moving through the front gate we enter Disneyland, circa 1956. Vesey Walker is conducting the Disneyland Band in Town Square. A Horse-Drawn Streetcar leads guests down Main Street, U.S.A. towards the Castle.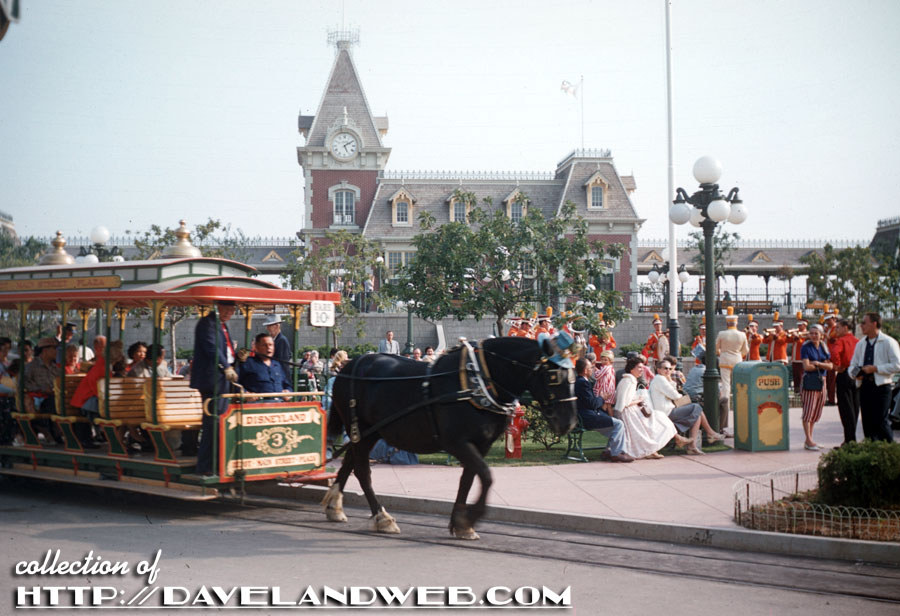 A view from the opposite side: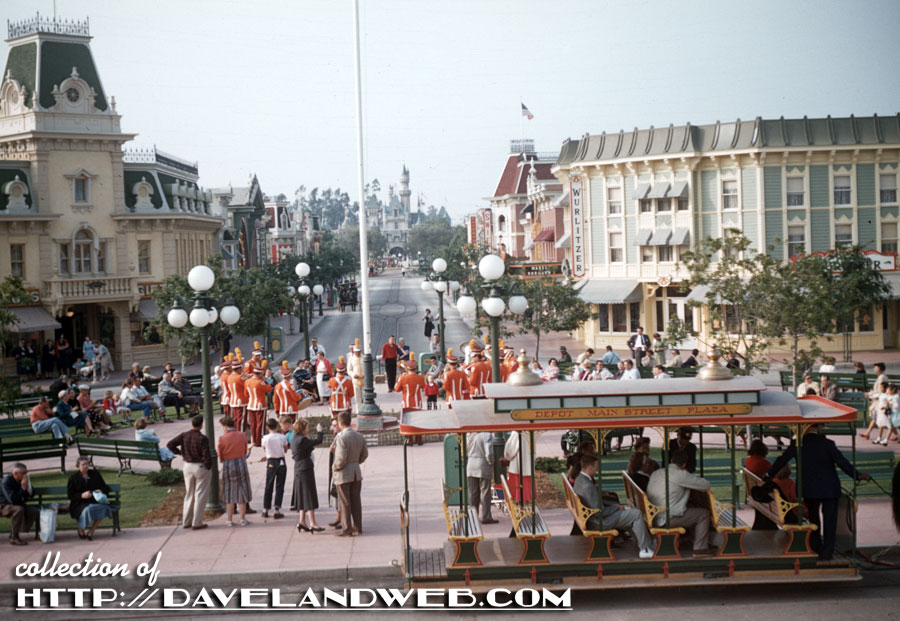 A you-are-there (remember that show?) viewpoint from inside what I am guessing is a Surrey (based on the fringe!):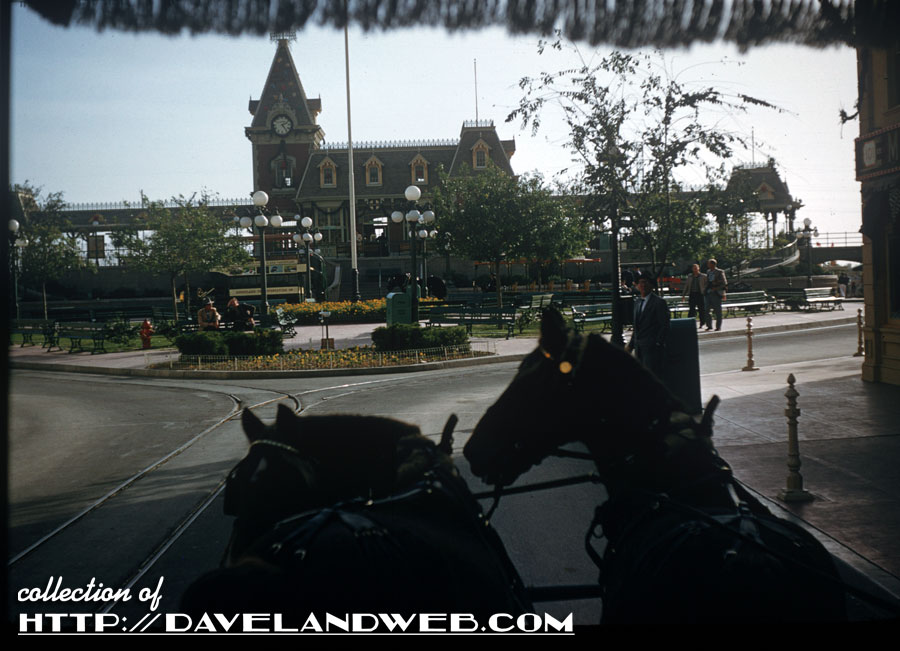 See more Disneyland Town Square photos at my
main website.
Follow my Daveland updates on
Twitter
and view my most recent photos on
Flickr
&
Instagram
.