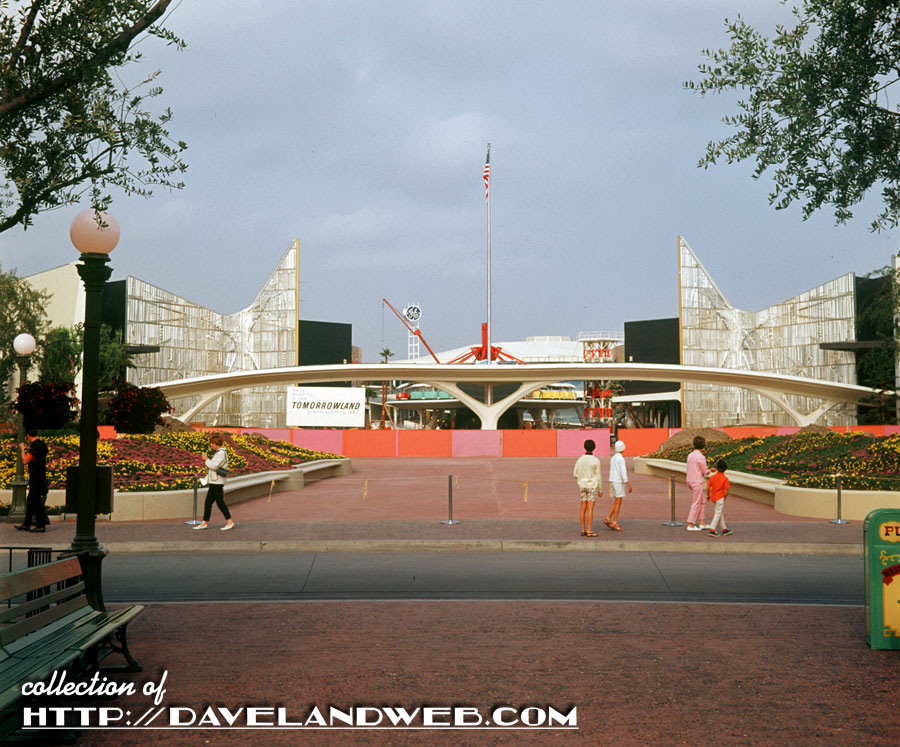 Welcome to the construction site of "New" Tomorrowland. This was the Tomorrowland of Walt Disney's dreams, since it was the land that he had to give the shaft to at the last minute in order to stay on deadline and not borrow any more money from the banks.
Zooming in a little closer to this 1966 image, we can see that the Peoplemover is already in place.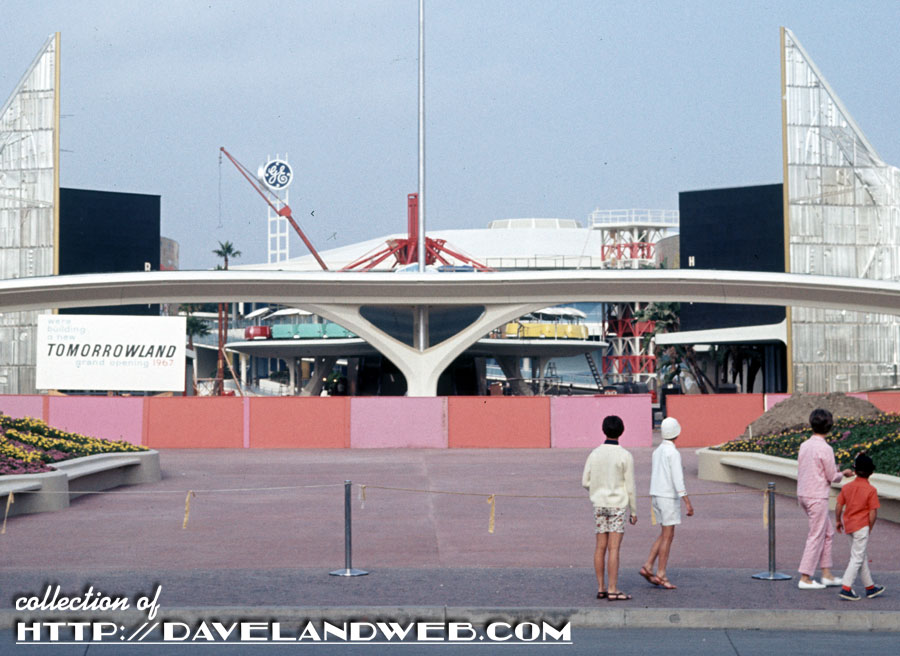 Just one more step closer and we can read the sign: "we're building a new Tomorrowland grand opening 1967."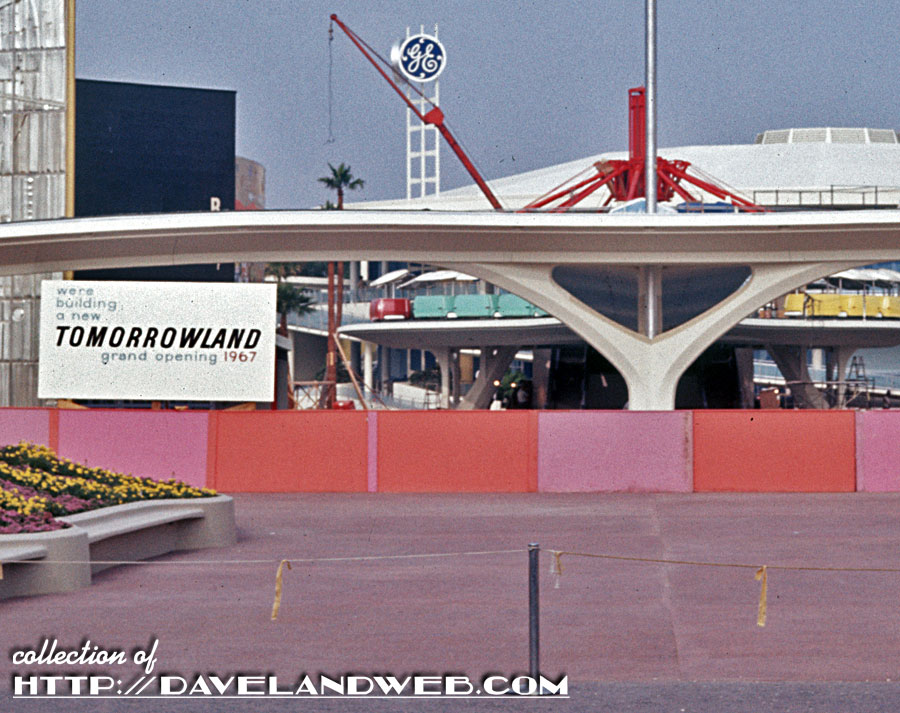 2 more construction shots from this batch to share.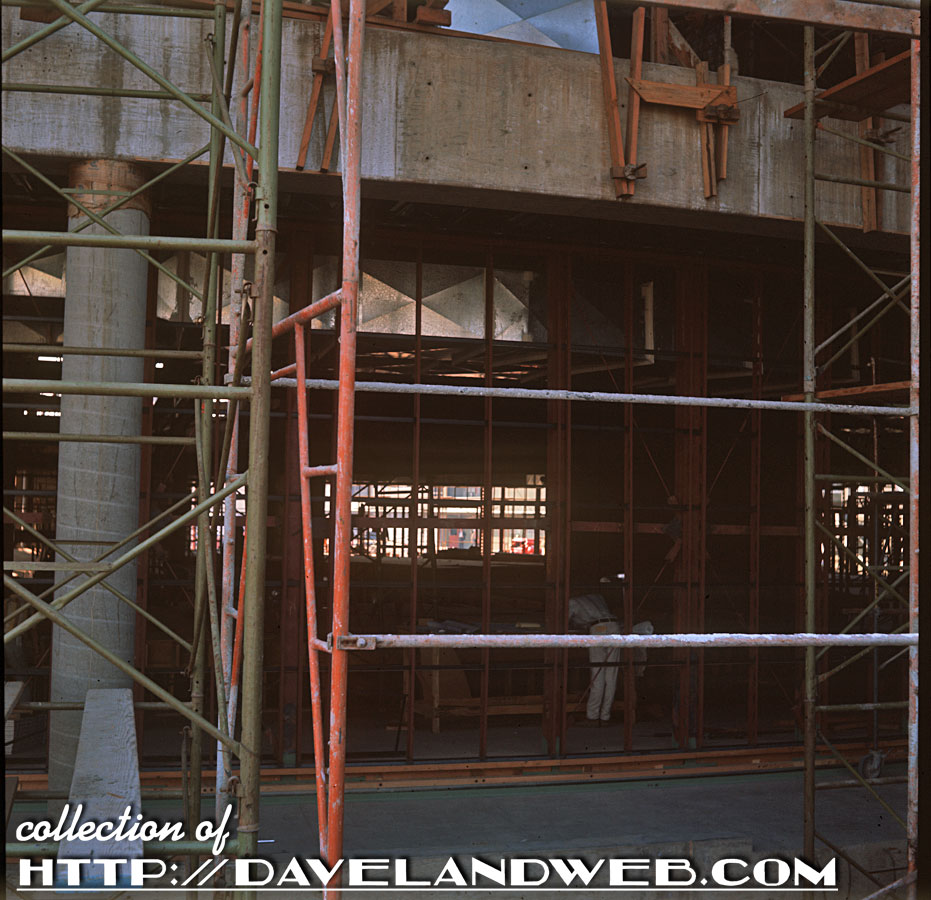 Zooming in, could that be Walt in the blue cardigan? Let's just say it is and I won't argue.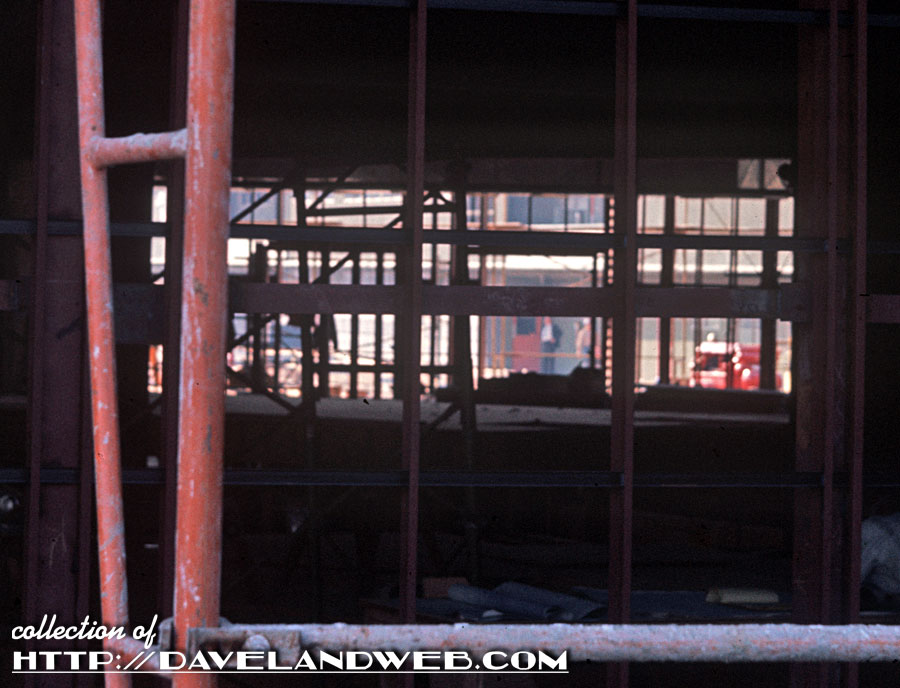 In this one, you can see the Carousel of Progress attraction building coming along nicely.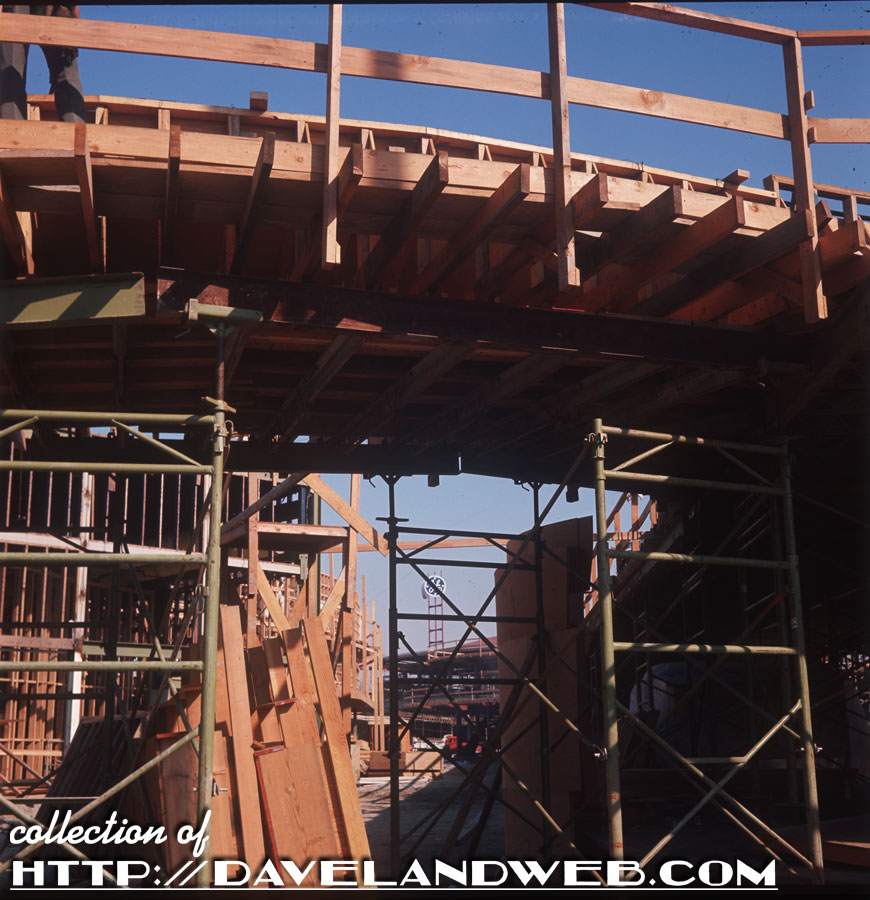 The GE sponsorship logo is already prominently on display.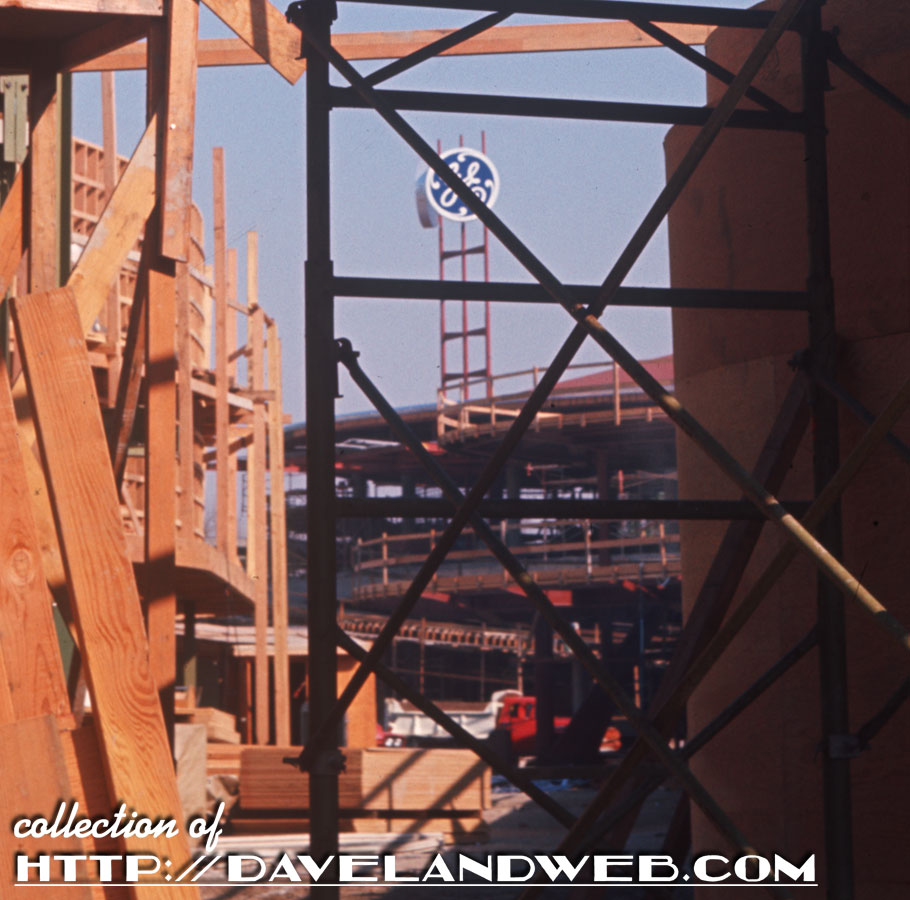 More "New" Tomorrowland photos at my
main website.