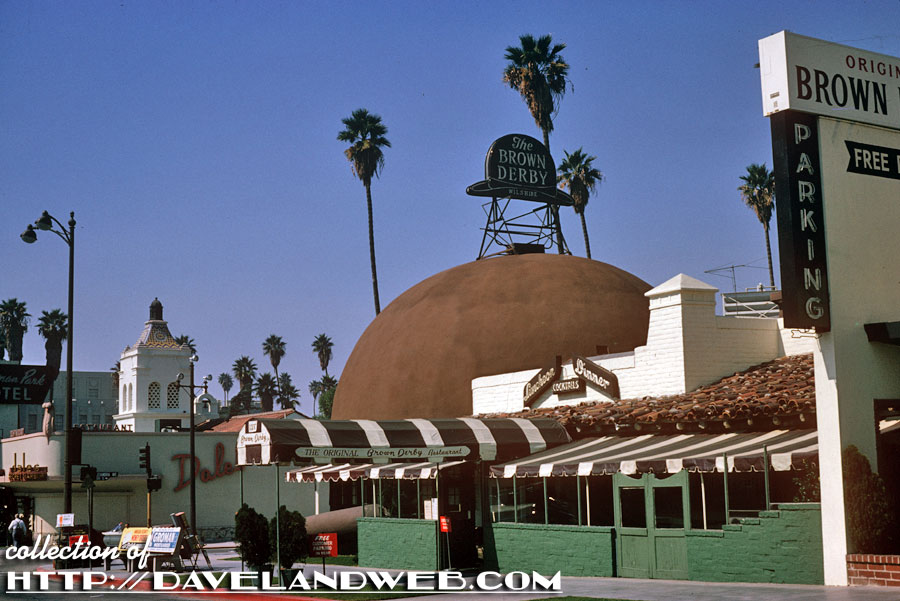 One of the most beloved Hollywood restaurants of yesteryear is the Brown Derby. This November 1963 shot shows the Wilshire Boulevard location. A closeup of the neon sign that sat atop the restaurant: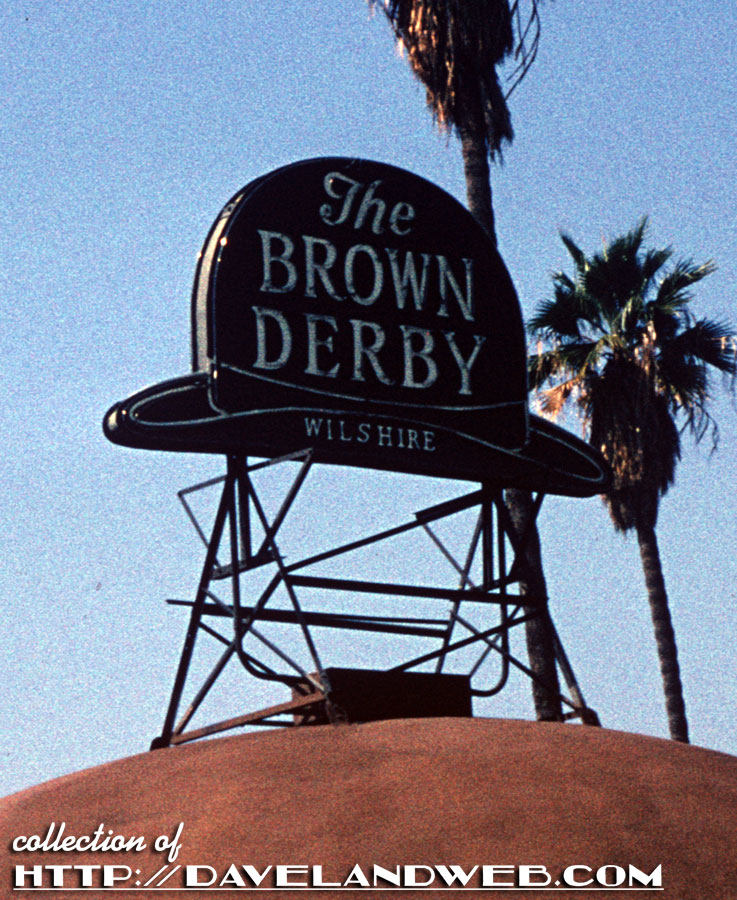 Based on a google search, Dale's Secret Harbor Restaurant went belly-up, but it would appear that Groman Mortuaries are still in business. People don't always have to eat, but at some point, they're gonna' die.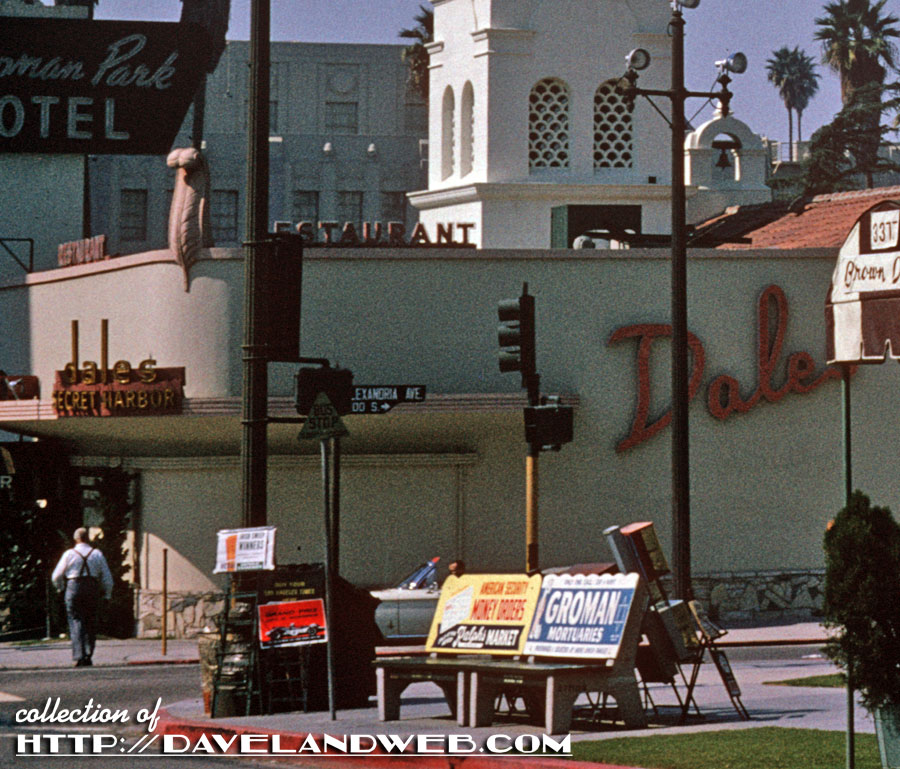 A contemporary shot of one of the existing neon signs from The Brown Derby, while it was on display at the Museum of Neon Art in Glendale: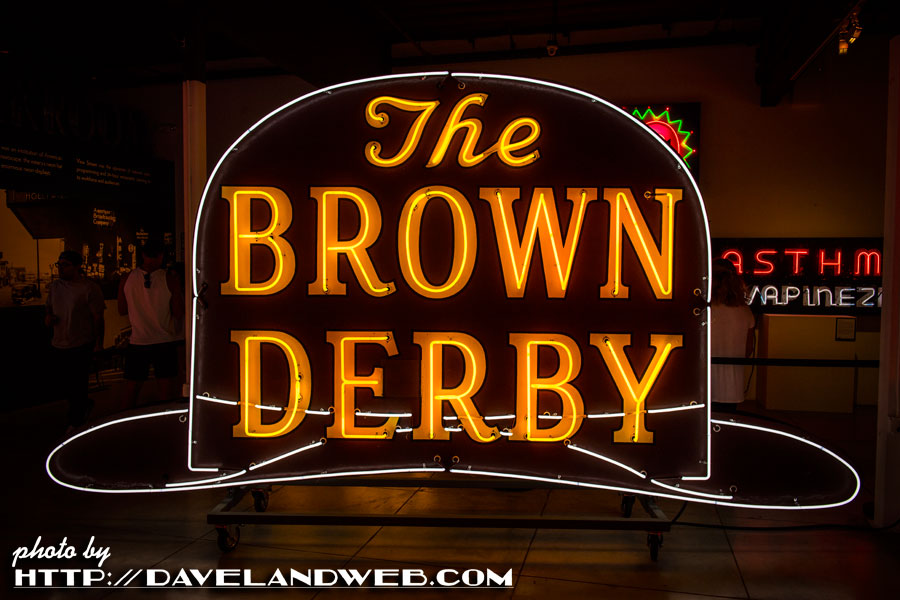 More vintage Brown Derby photos at my
main website.
Follow my Daveland updates on
Twitter
and view my most recent photos on
Flickr
&
Instagram
.