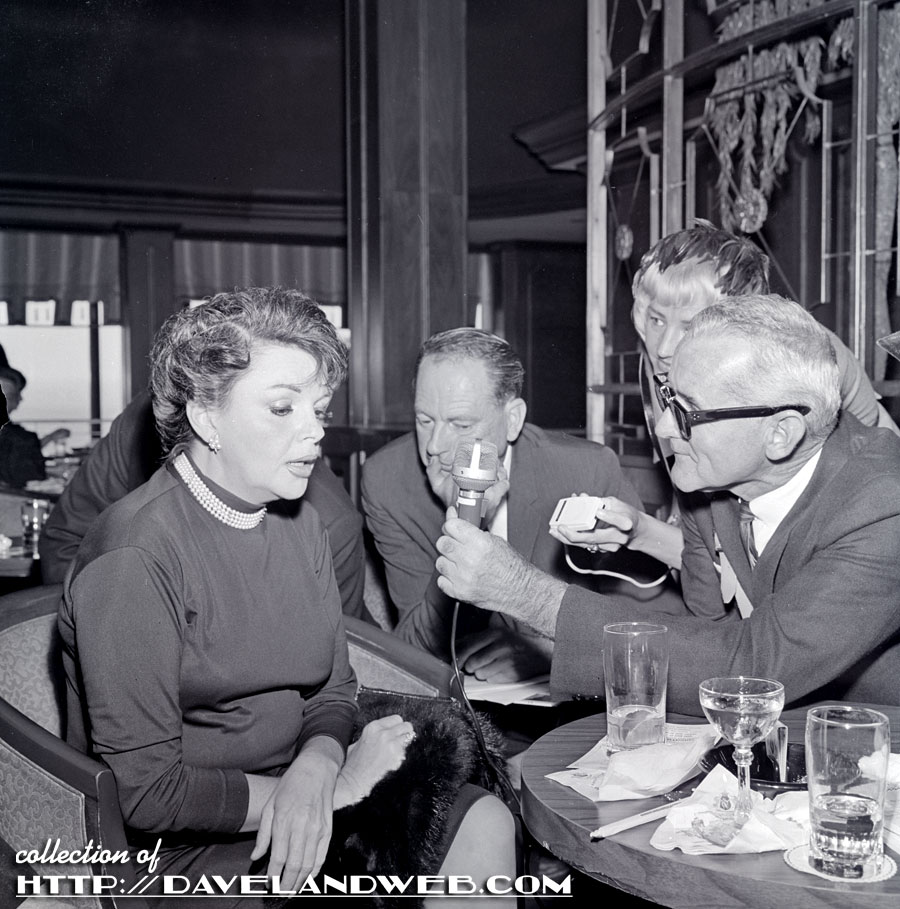 One photo for today...just playing catch up with life. Judy Garland is not shown to her best advantage in this 1960s photograph shot by Willie Kee. I don't know squat about Kee, but if I had to guess, I would probably put this shot around 1964/1965.
More Judy at my
main website.
Follow my Daveland updates on
Twitter
and view my most recent photos on
Flickr
&
Instagram
.