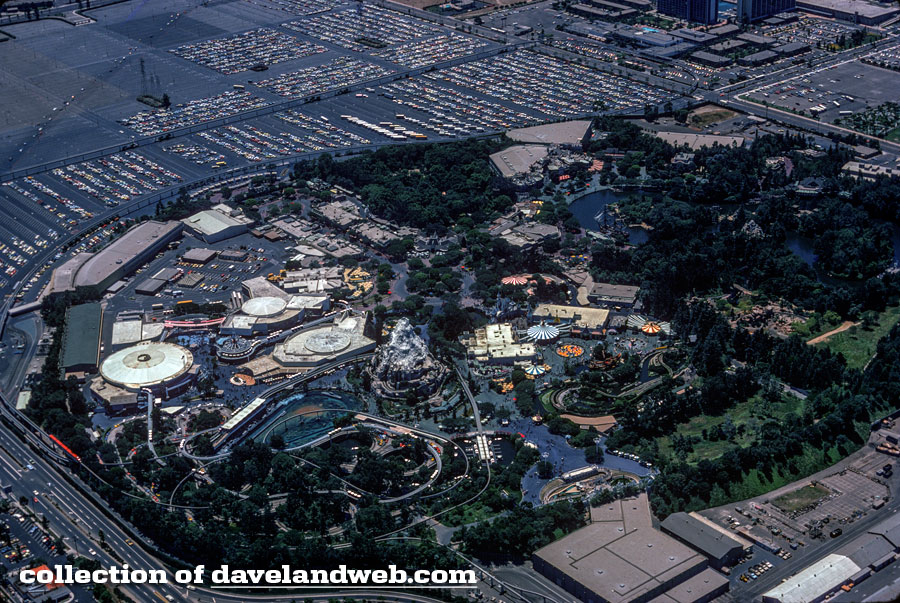 This 1974 aerial view shows Disneyland in its vintage prime. The Haunted Mansion and Pirates of the Caribbean are part of the landscape, and Tomorrowland is still fairly fresh from its incredible 1967 remodel. Those Rocket Jets soar high over the back of the land of the future.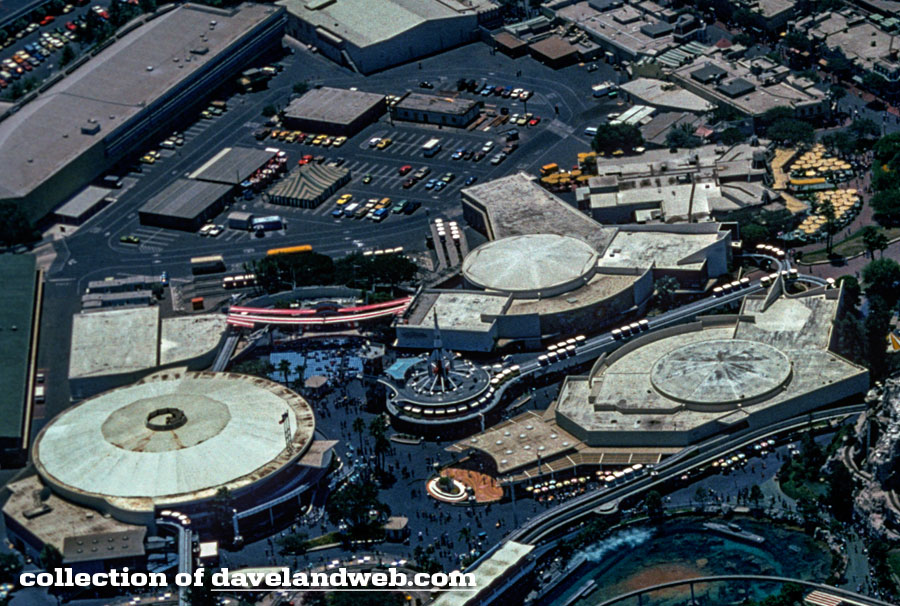 Fantasyland has yet to be remodeled at this point; the Medievil façades are still in place and the Chicken of the Sea Pirate Ship has yet to be abandoned.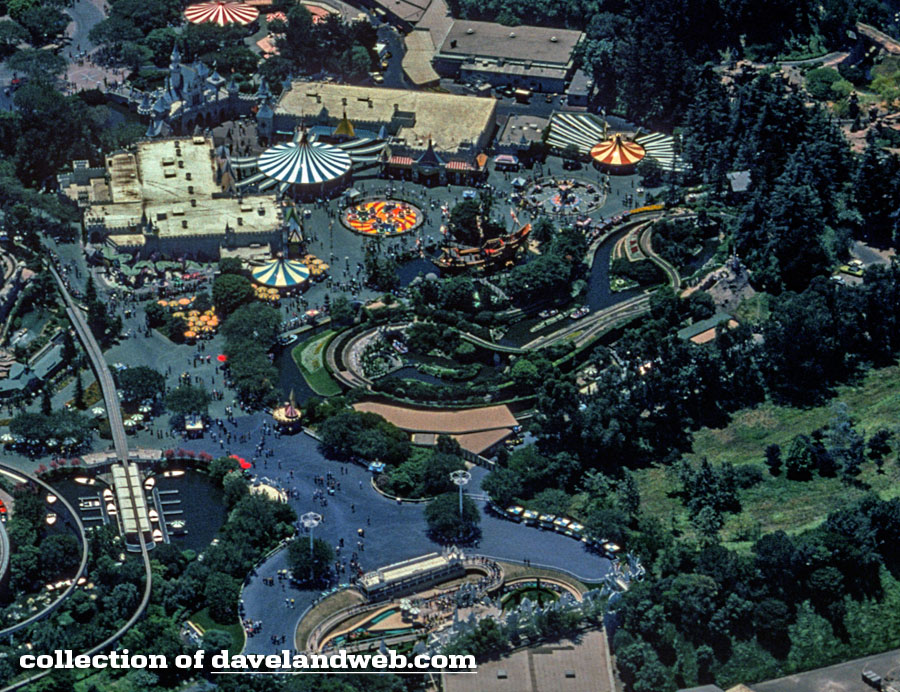 Last detailed view shows the Disneyland Hotel, back when the Monorail dropped you off at its doorstep and before Downtown Disney encroached on its territory.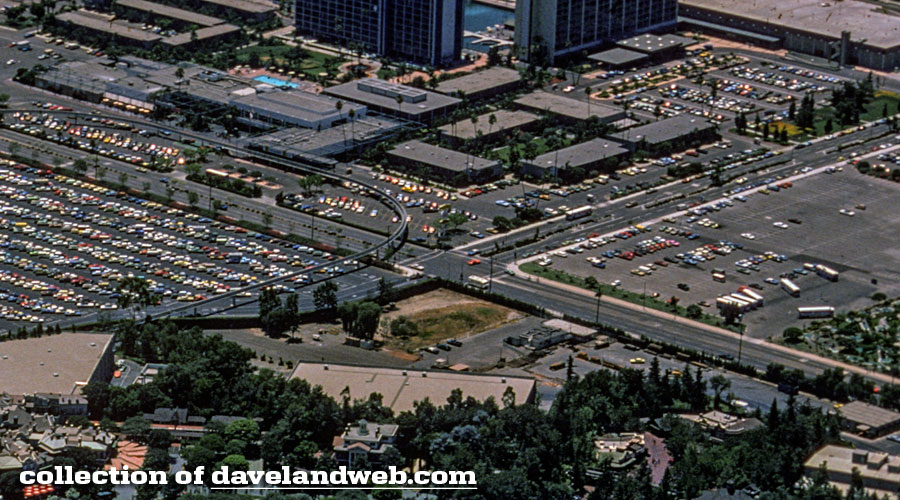 See more birds-eye view shots of Disneyland at my
main website.
Follow my Daveland updates on
Twitter
and view my most recent photos on
Flickr
&
Instagram
.