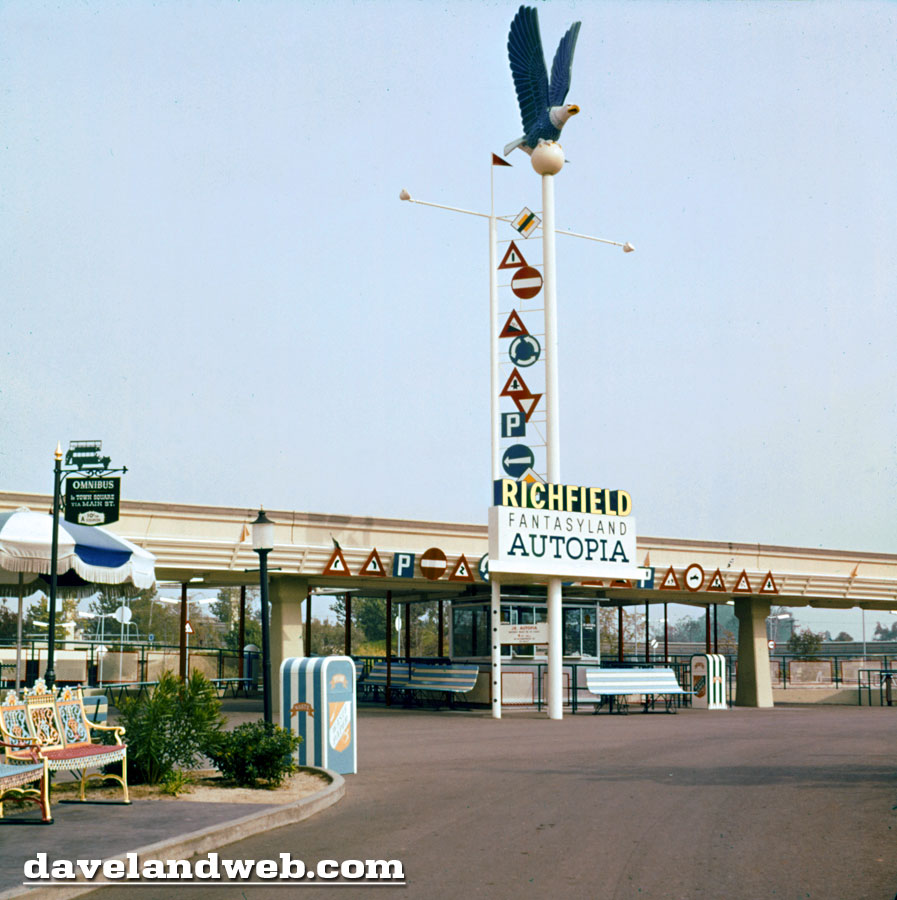 Back in the early days, the Autopia was EVERYWHERE! 3 different versions: Tomorrowland Autopia, Fantasyland Autopia, and the Midget Autopia. Shot #1 is the entrance to the Fantasyland version. I have included 2 closeup shots: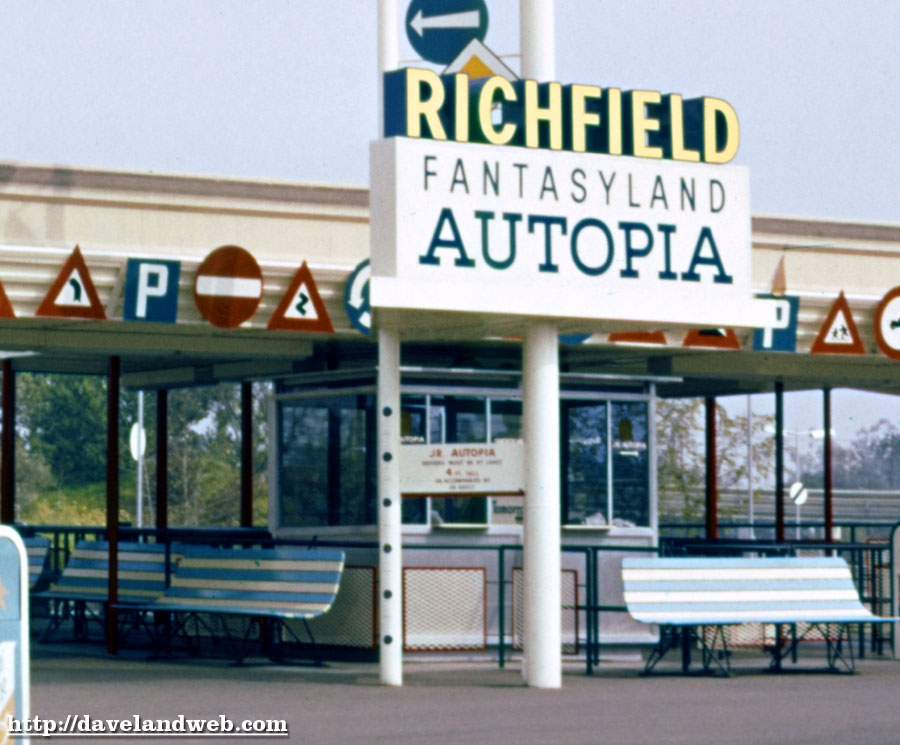 This closeup shows that the Omnibus used to travel from Central Plaza over to Fantasyland: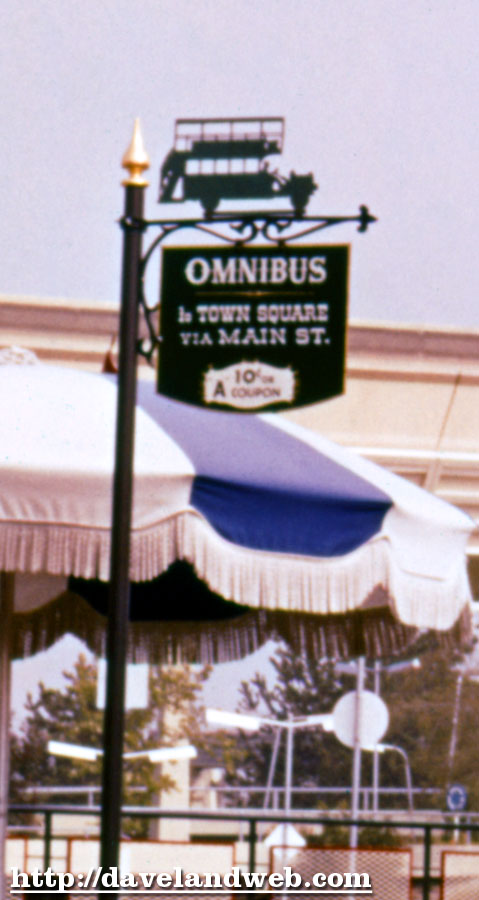 See more Disneyland photos at
my website
.