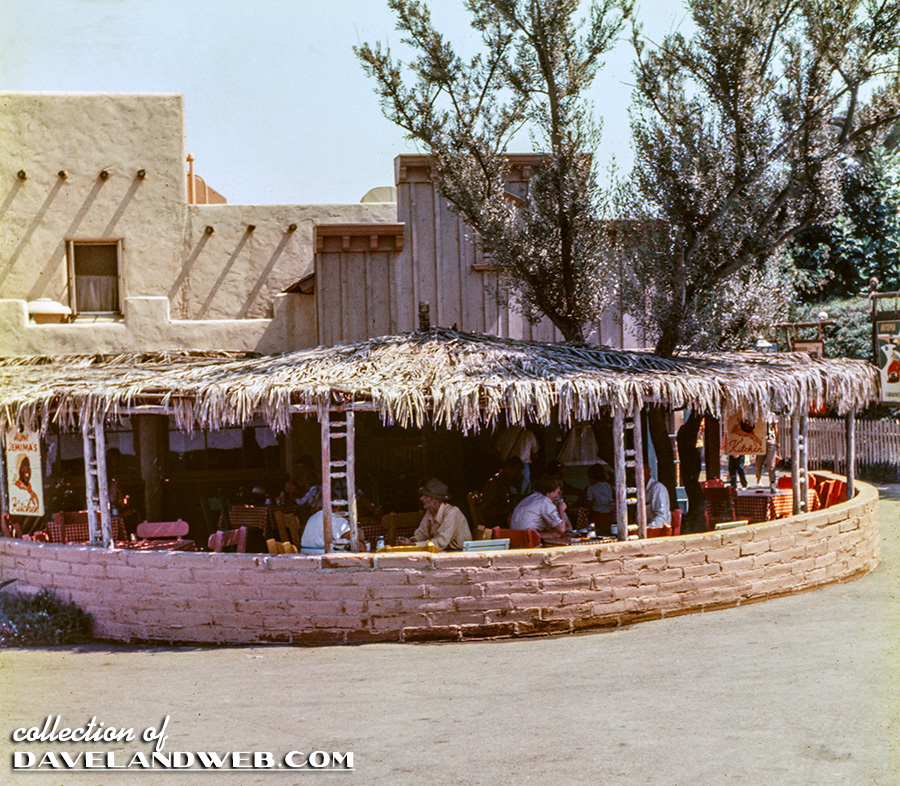 If you're not hungry now, you will be after this post! Shot #1 is Aunt Jemima's over at the corner of Adventureland & Frontierland. Here's a closeup of the patrons enjoying their flapjacks: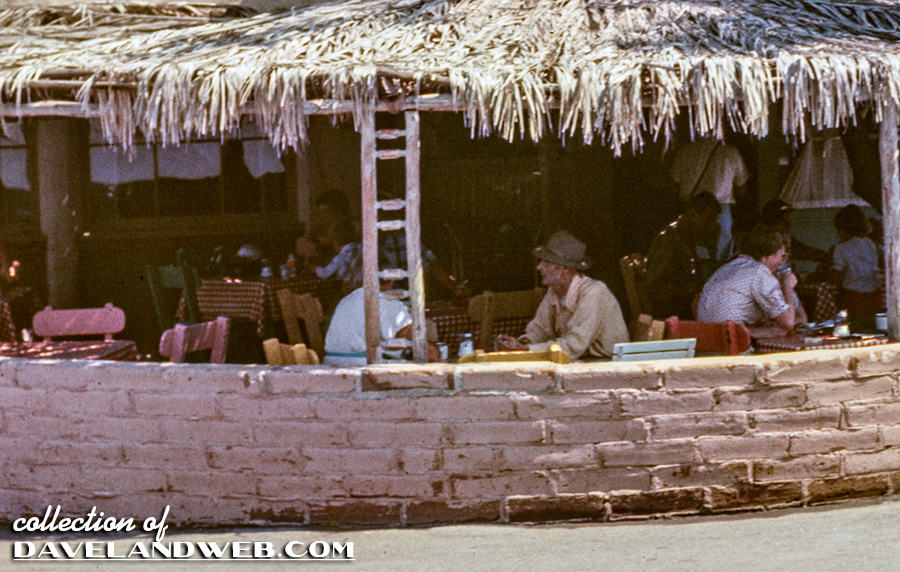 A little further down the path is the Chicken Plantation Restaurant, sponsored by Swift's Premium Meats. With the lanterns hanging overhead, it sure does look like the inside of the Blue Bayou Restaurant!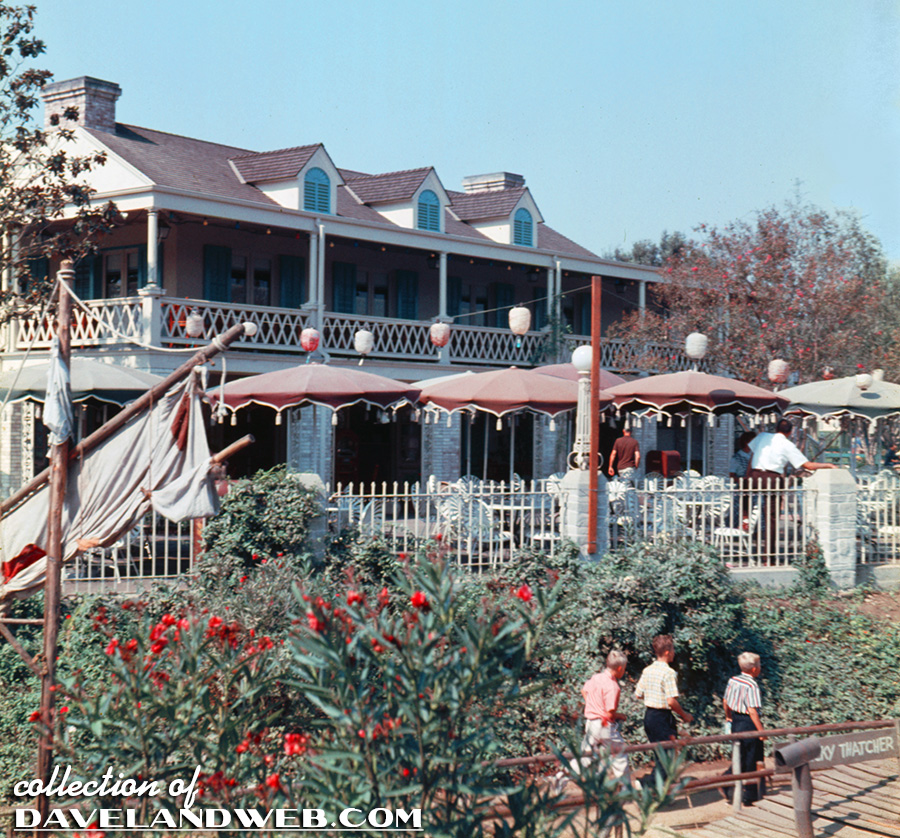 Over in Tomorrowland, there are two "bars" that you can visit; The Space Bar & The Yacht Bar...just don't get any ideas about having any booze at either bar!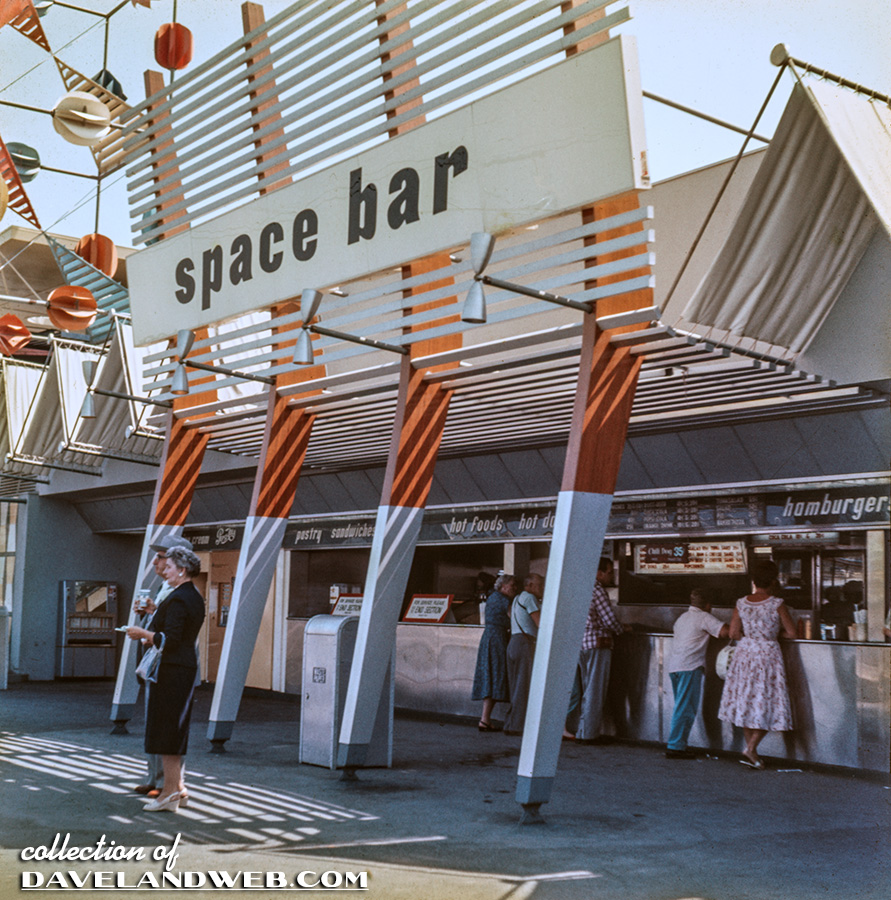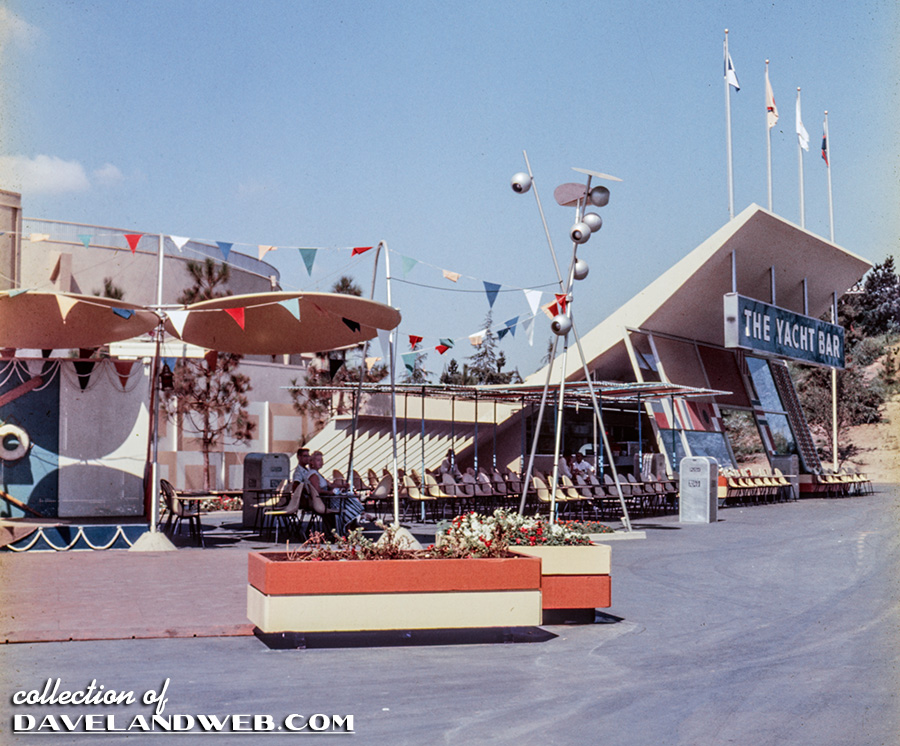 As a follow-up to yesterday's post, the striped "tent" that housed the Edison Square display started out as the original Art Corner display, as seen in this previously posted photo: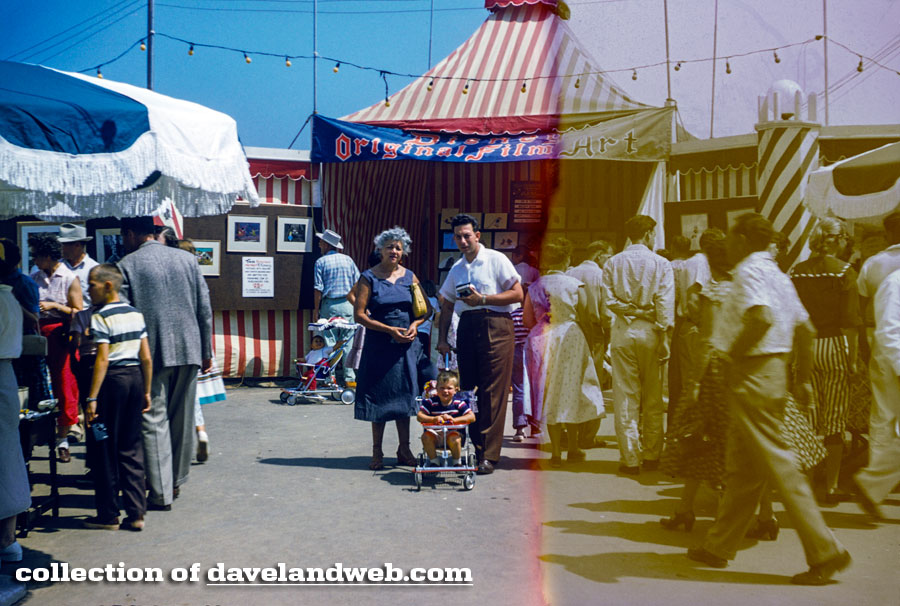 Anyone care to buy a Peter Pan or Alice cel for $25?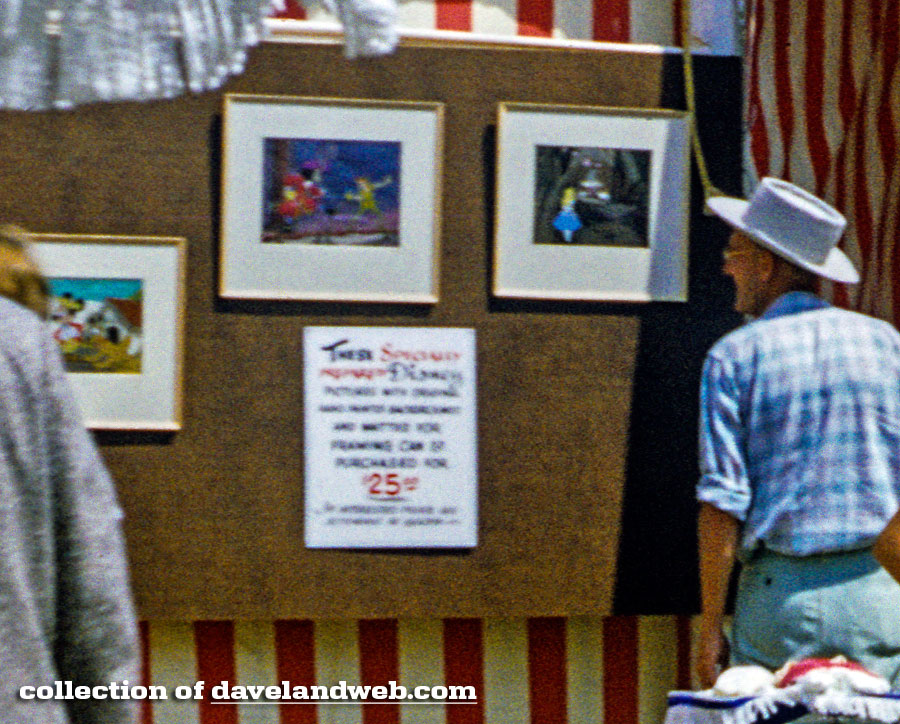 Mystery photo: A reader sent in this family photo, and was hoping for help in trying to identify the location. Any takers on this one?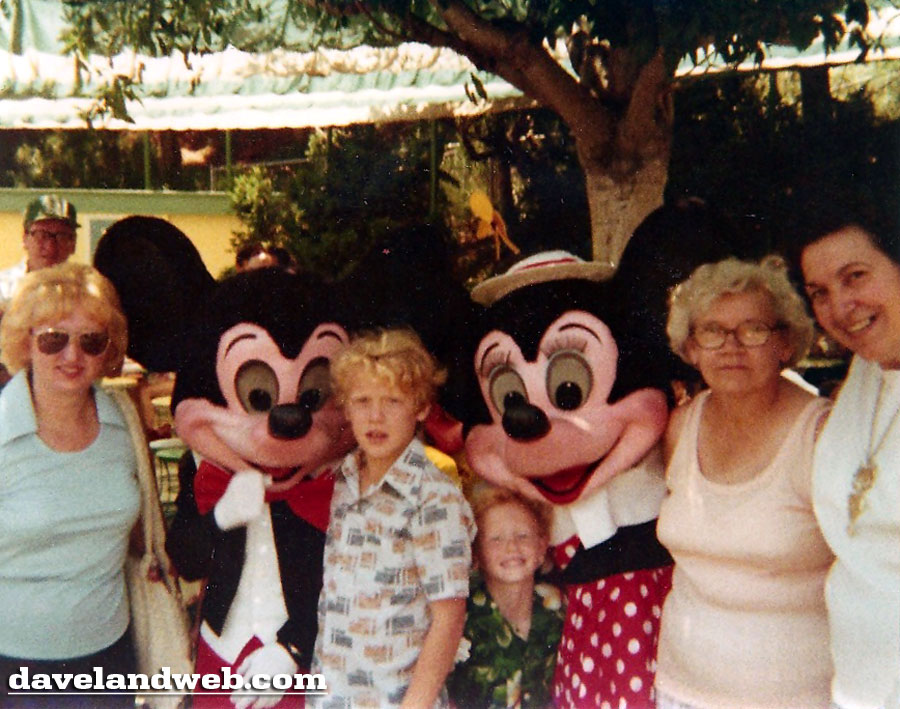 See more vintage & current Disneyland photos at
my regular website
.