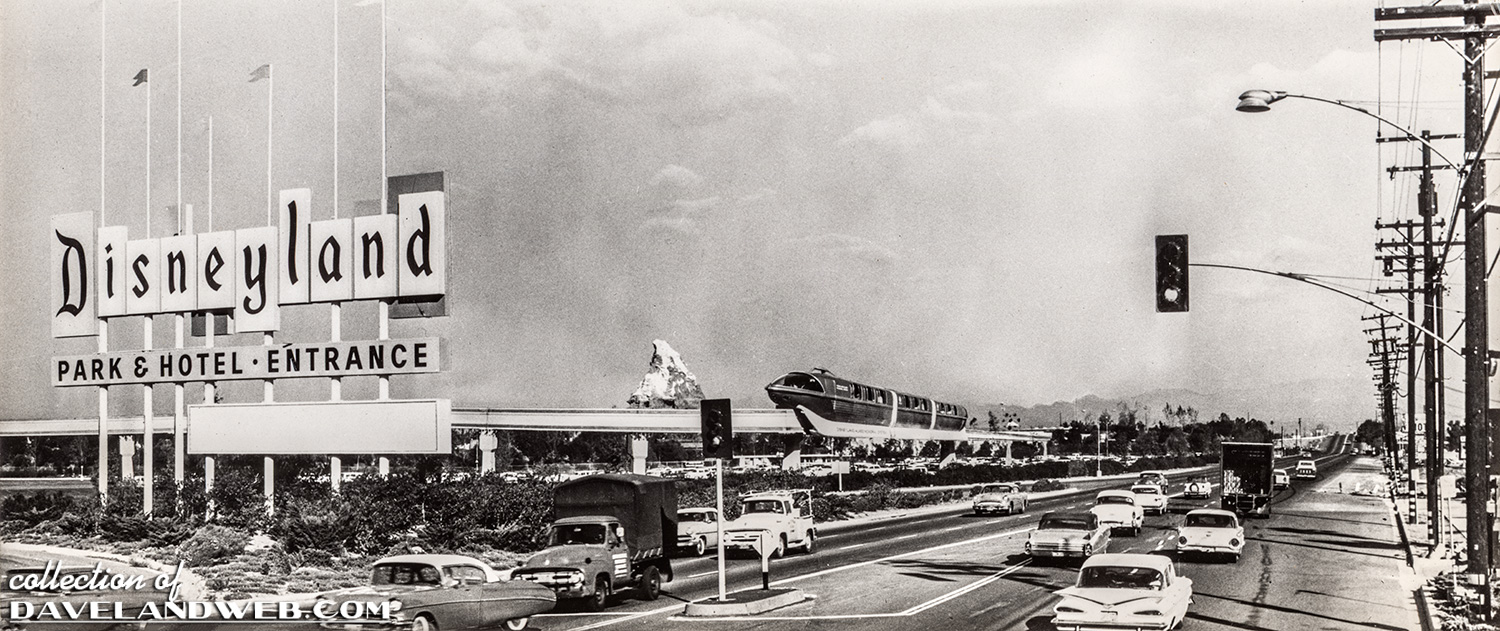 To more modern-thinking folk, this sign probably looks extremely dated and plain. However, for a retro-guy like me, this is just classic. The original Disneyland sign is pure icon...even if you just saw the first yellow square with the "D," most Disneyland aficionados would know what it was from. This 2nd shot, from September 1959 also has the added bonus of some real classic beauties on 4-wheels!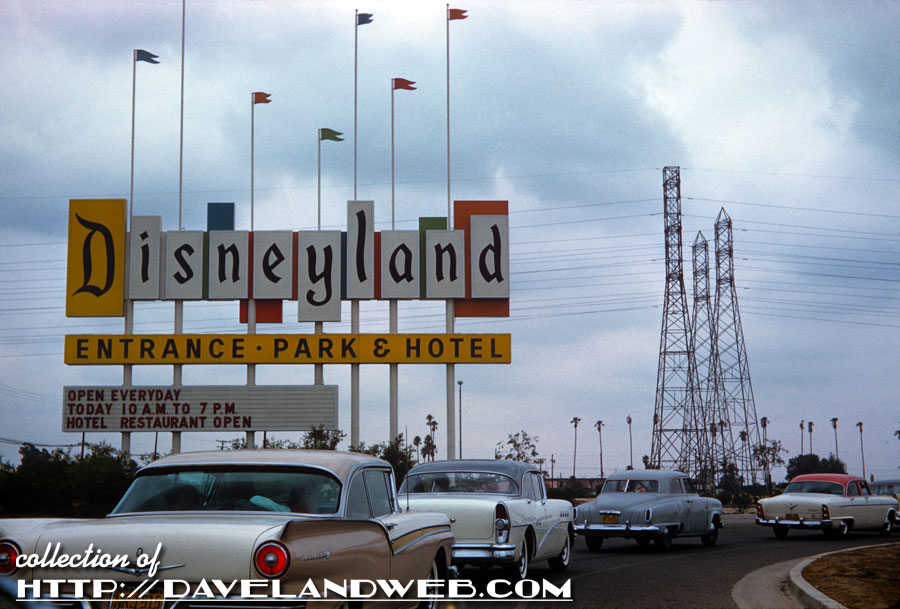 Even on a gray August 1962 day, the original Disneyland sign brightly beckons to all: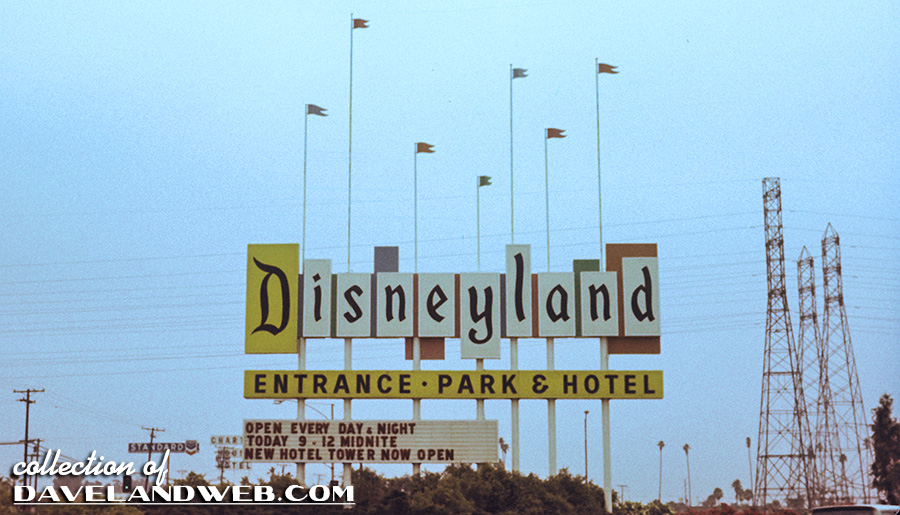 Head to head with a Denny's sign, there's just no competition: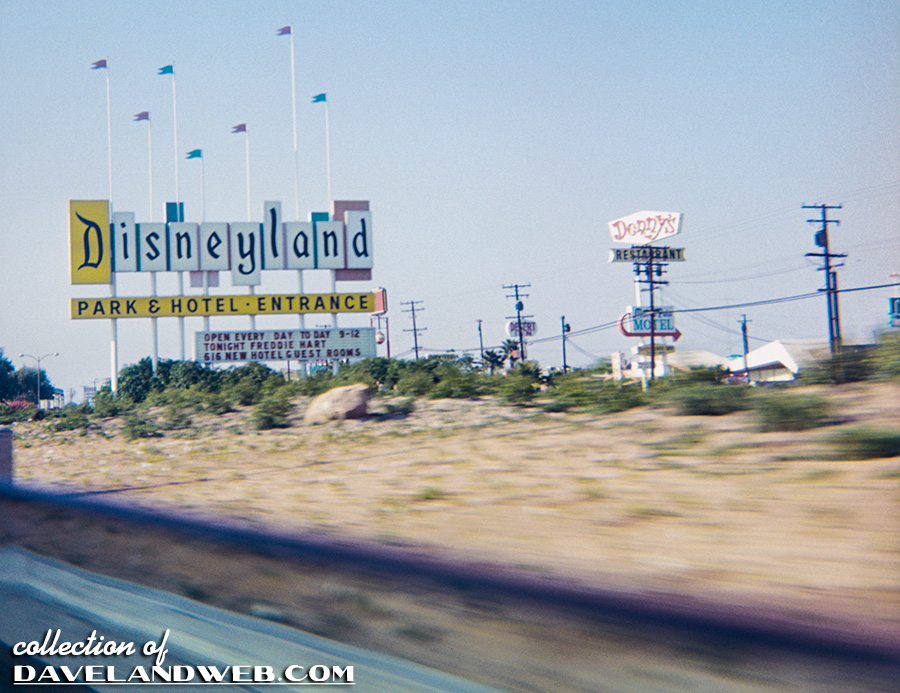 And to think it was replaced with this; too much bling and not enough substance: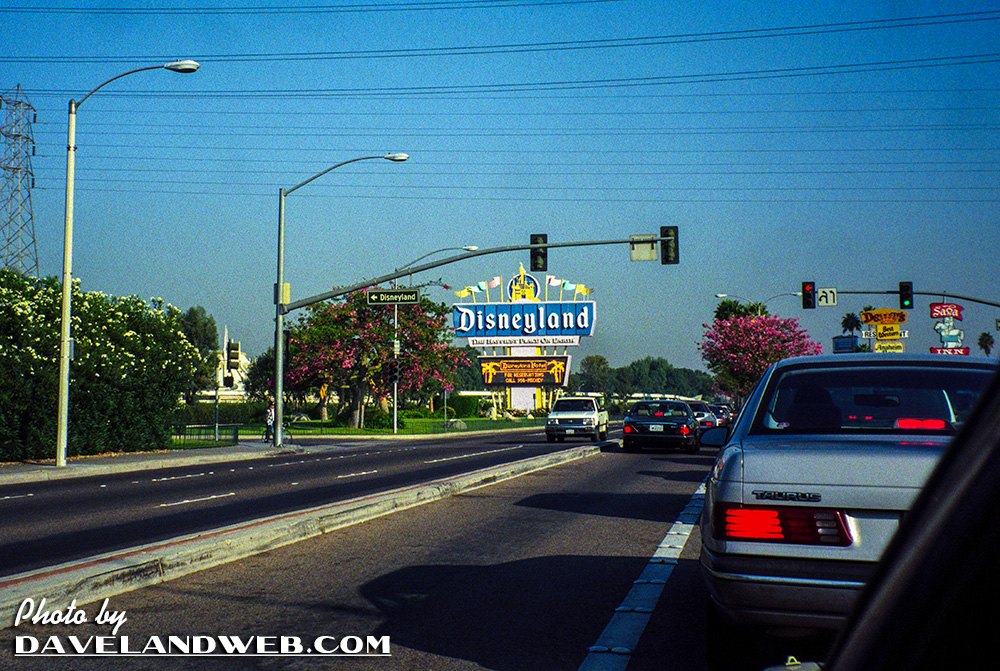 See more vintage & current entrance photos at
my regular website
.