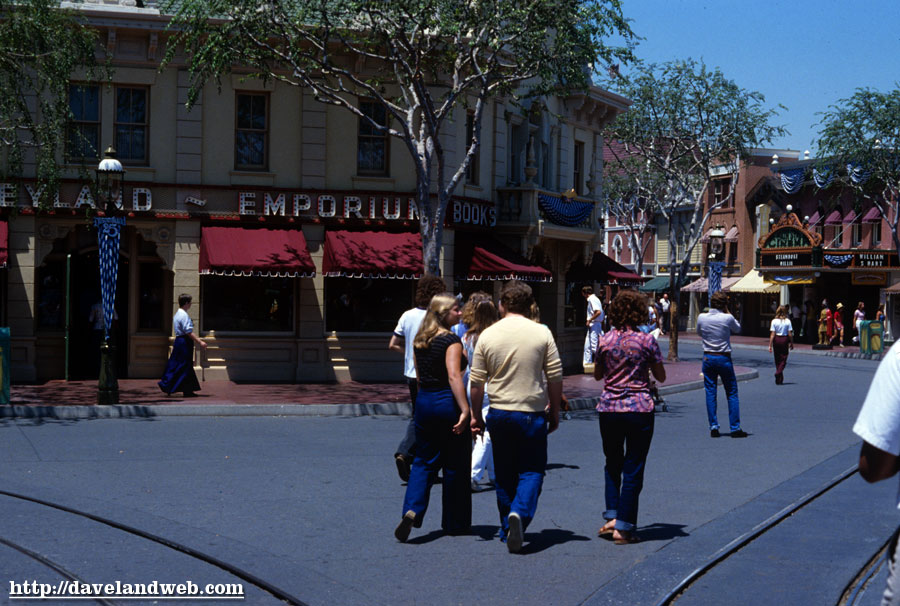 It's a decade that is rarely covered at Daveland; I was in high school and then college for the majority of that time, and as I sit here thinking back to that era...it's entirely possible that I never even went to Anaheim during the 1980's. So, to make up for that transgression, I present to you this series from the first year of the decade. Cruising through Town Square in these first two images, Disneyland doesn't look too crowded for its 25th anniversary. Dig the young couple in love...she's not letting go of his hand anytime soon.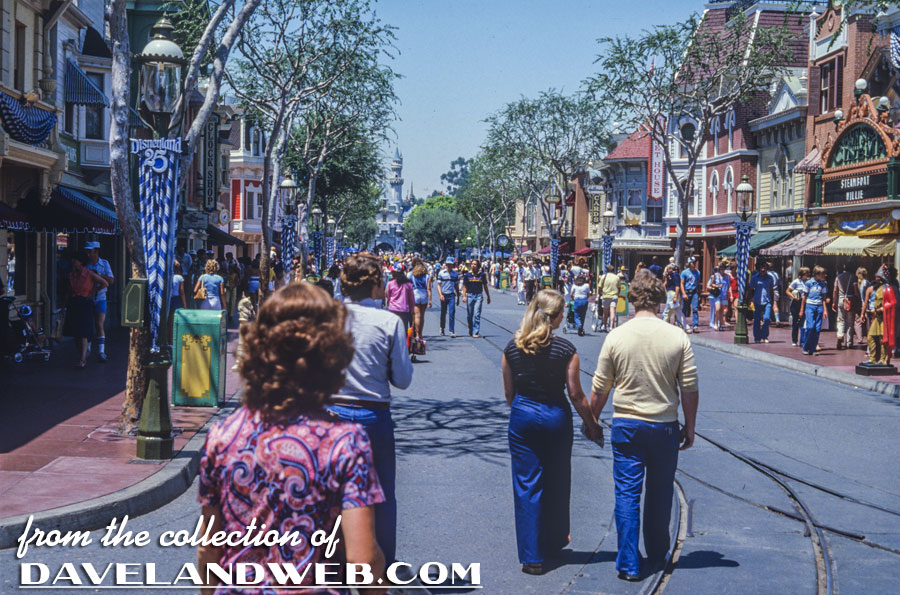 Big Thunder Mountain Railroad was basically a newbie at this stage, having opened the previous September. Here are two images of the big splash at the finale: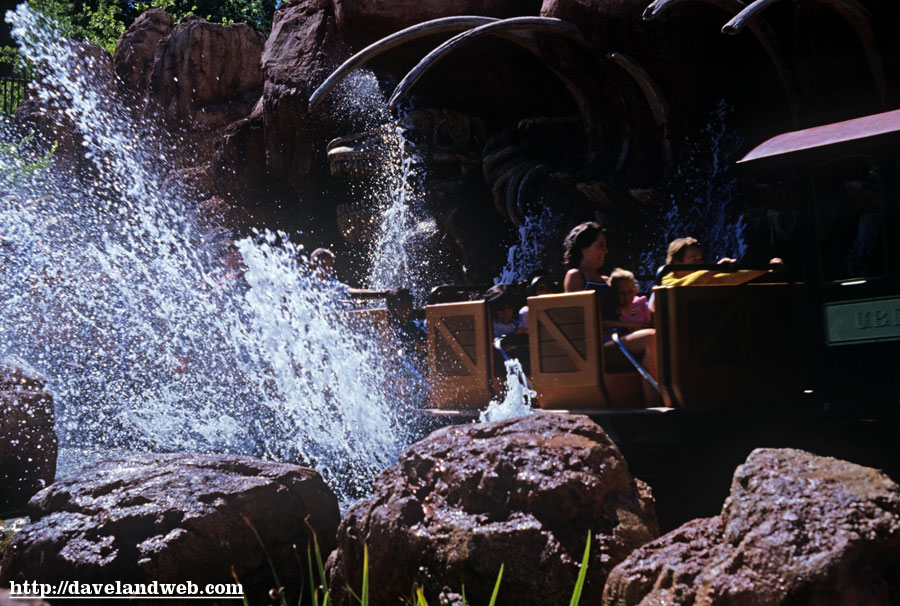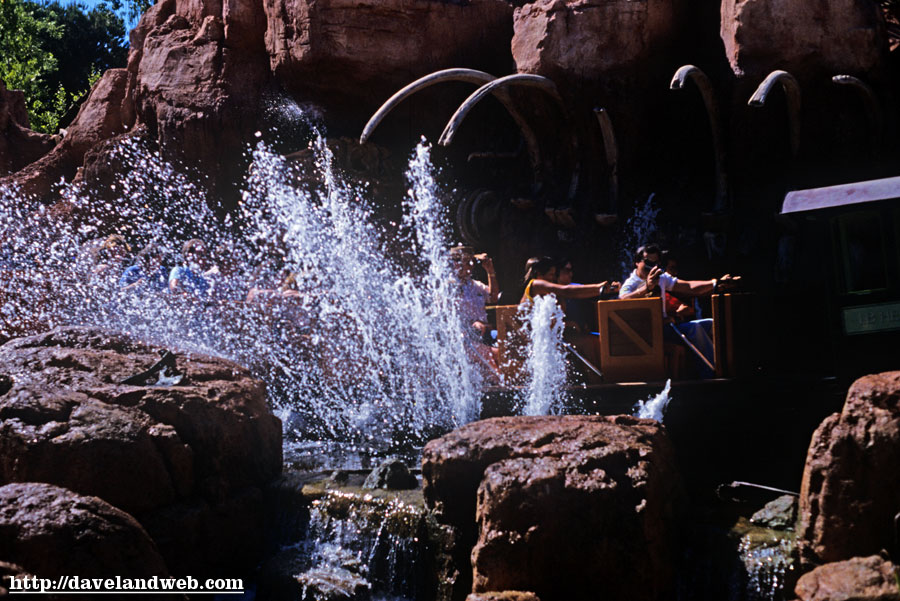 I've said it before (and probably will again as my memory deteriorates!), although a thrill-ride to replace Nature's Wonderland seems like a ho-hum regurgitation of the typical amusement park fare, it was truly fantastic that the Imagineers retained the concept of Rainbow Ridge. Here's another mine car returning to the station and passing that quaint little Western town: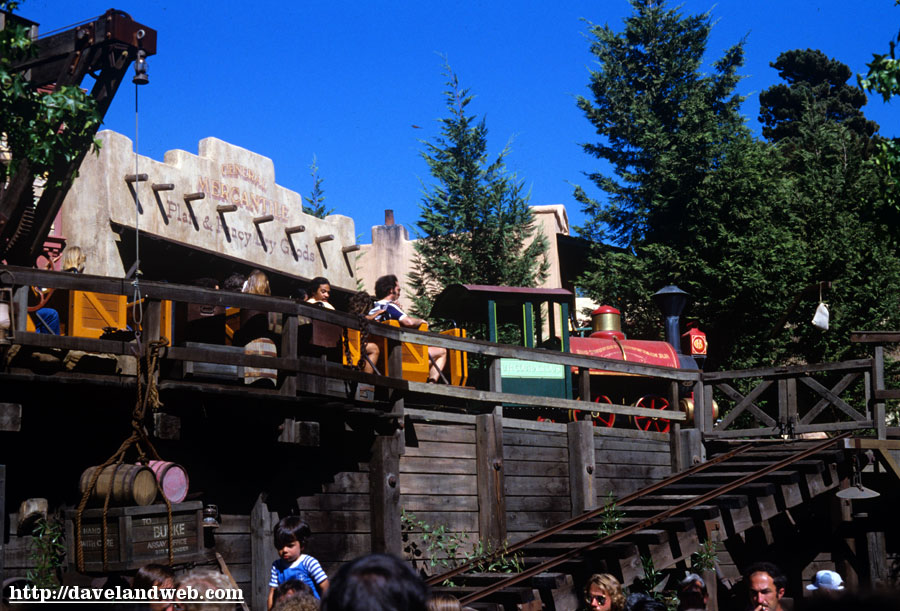 How about this purty west-coast sunset?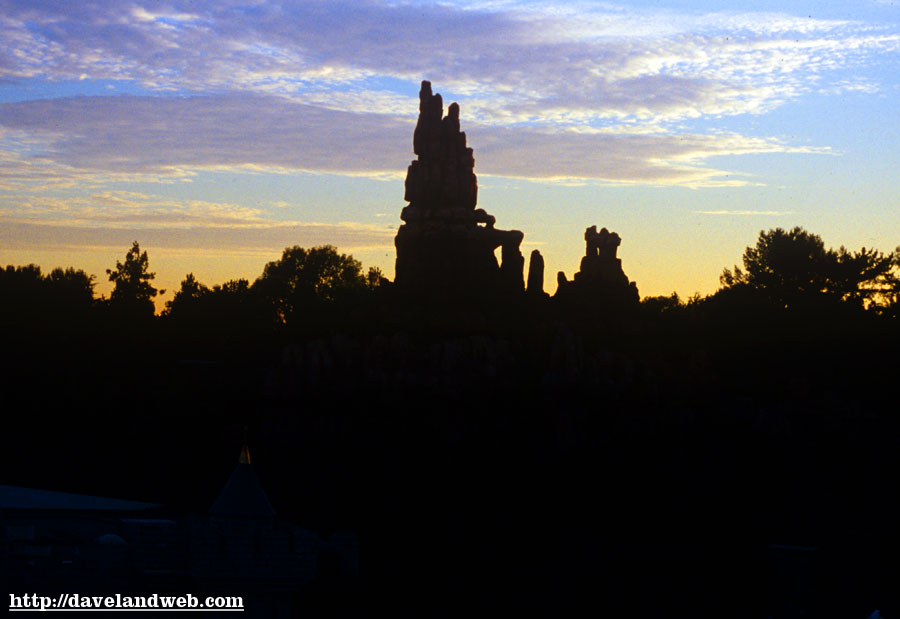 See more vintage & current Big Thunder Mountain photos at
my regular website
.