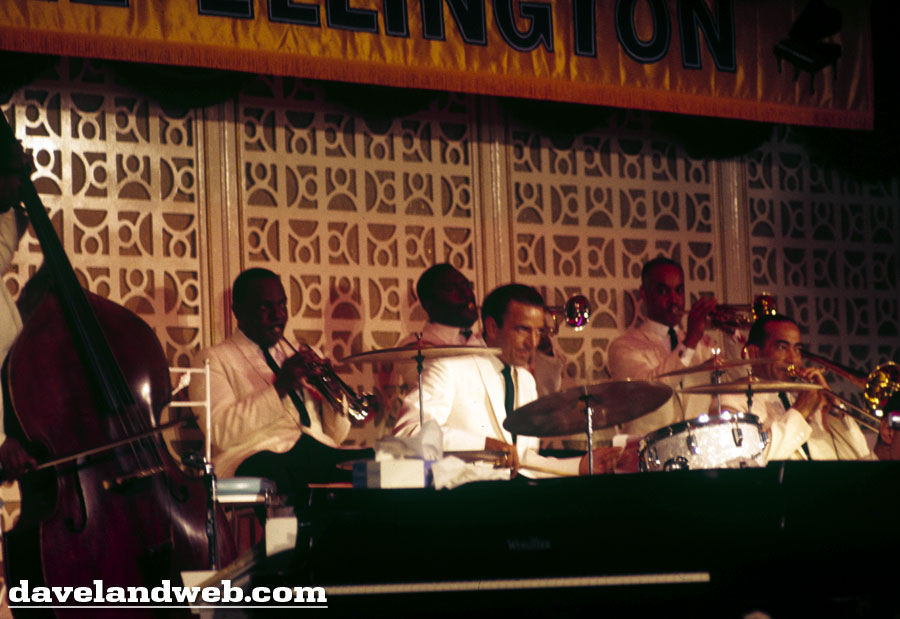 From August 1965 comes this set of shots featuring Duke Ellington & his band. Shot #1 showcases drummer Louie Bellson. Ellington said of Bellson "Not only the world's greatest drummer…he's the world's greatest musician!" Bellson married singer Pearl Bailey in 1952. Besides being part of an interracial marriage which was rare for the early '50s, Bellson was also the only white member of the Duke Ellington Orchestra. Sadly, Bellson passed away just recently on February 14 at the age of 84.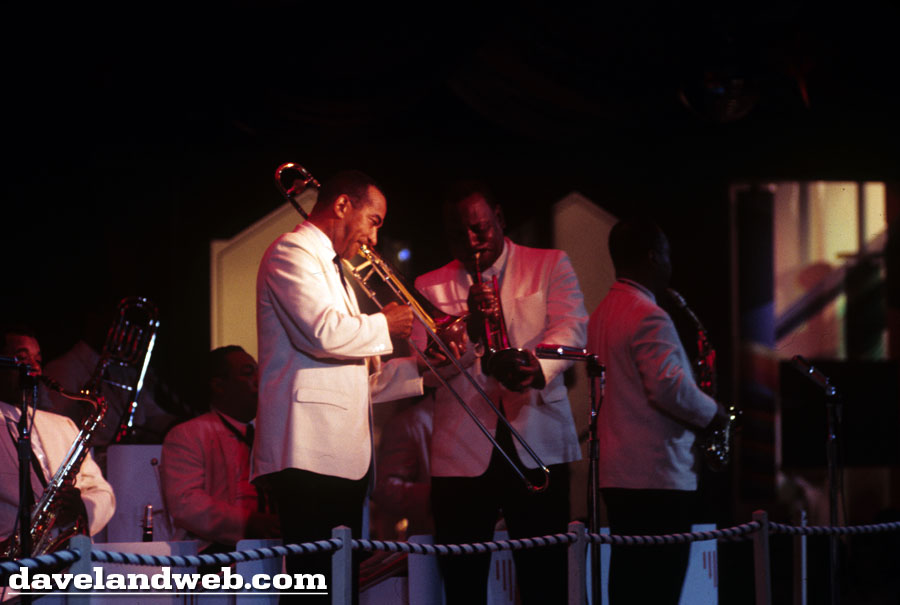 2 shots of the stage in Tomorrowland: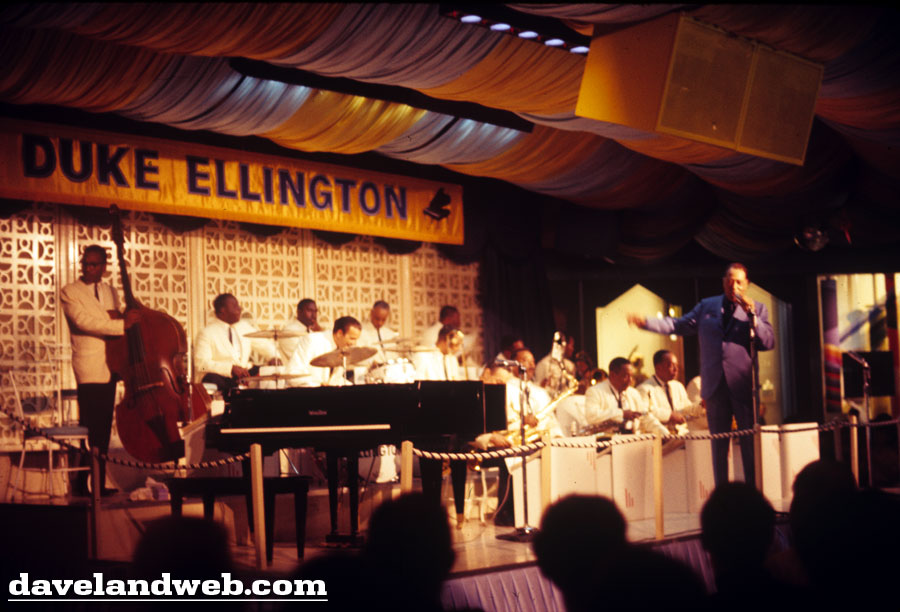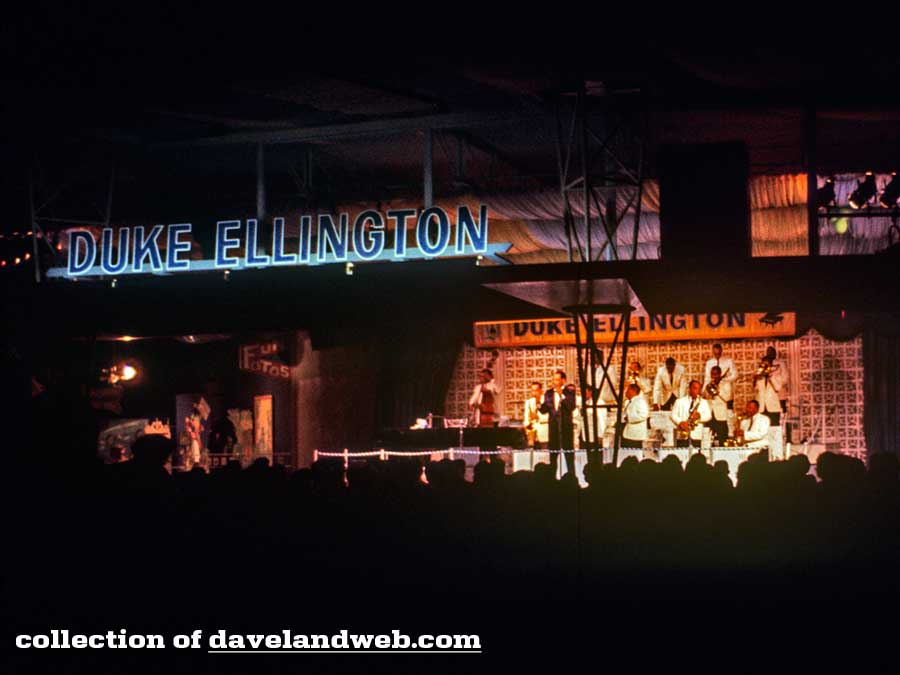 2 of the Duke himself: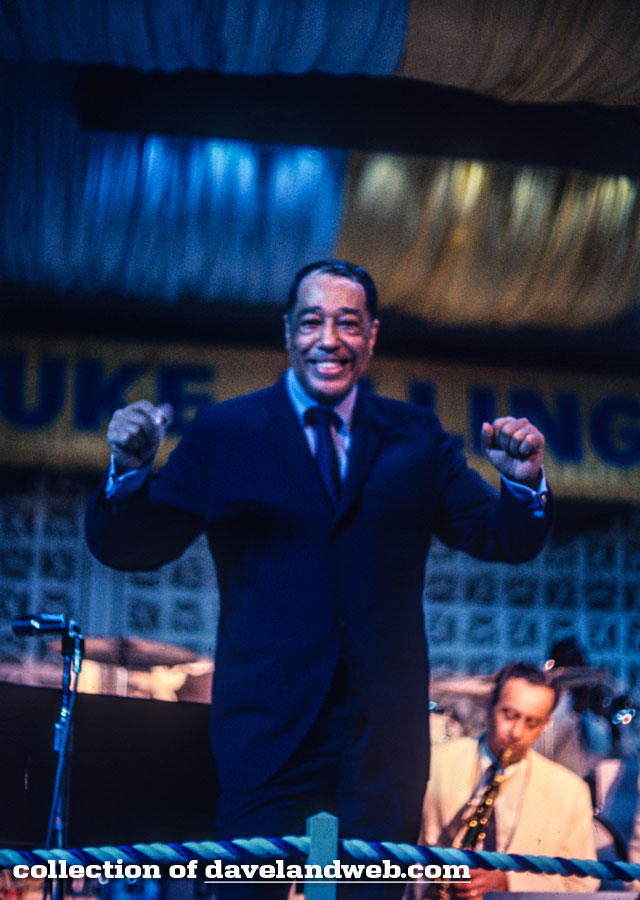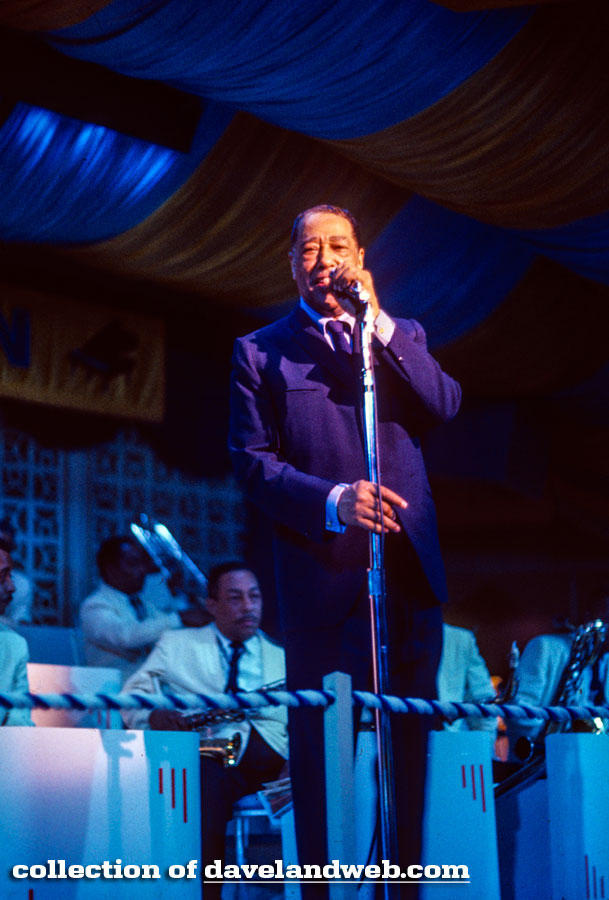 Here's one of alto sax player Johnny Hodges, who played for Ellington for 38 years.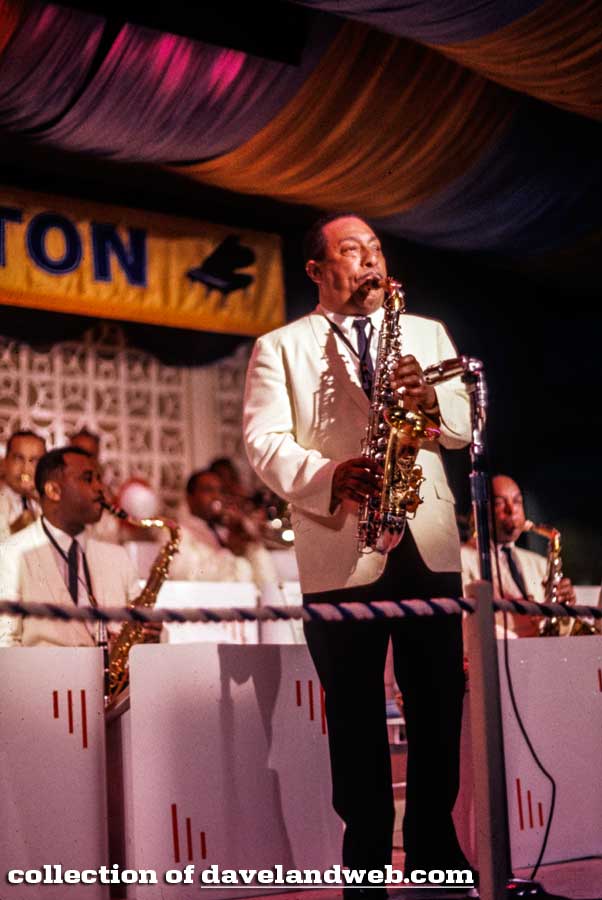 Louie Bellson on drums again: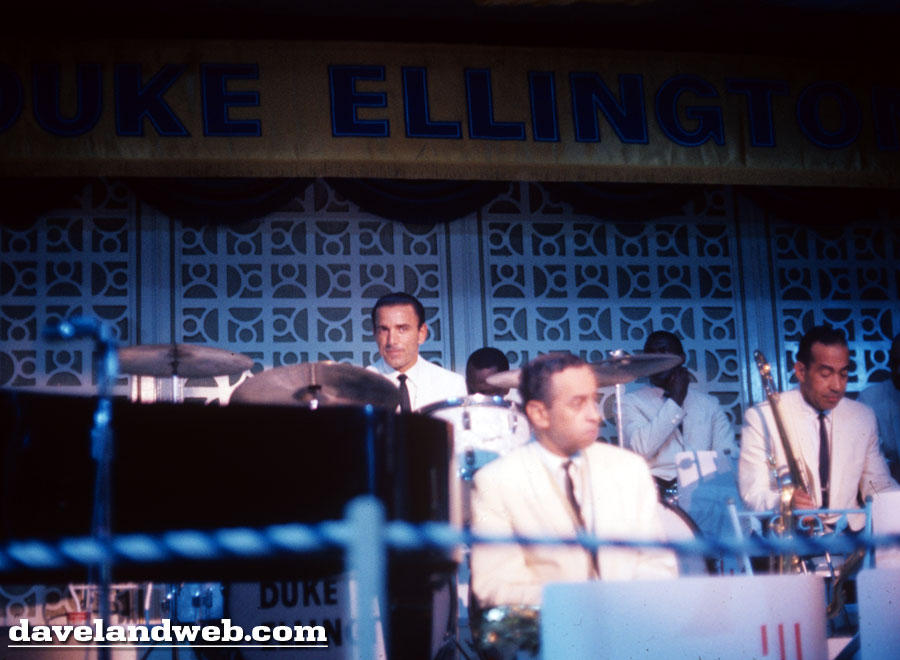 See more vintage & current Tomorrowland photos at
my regular website
.