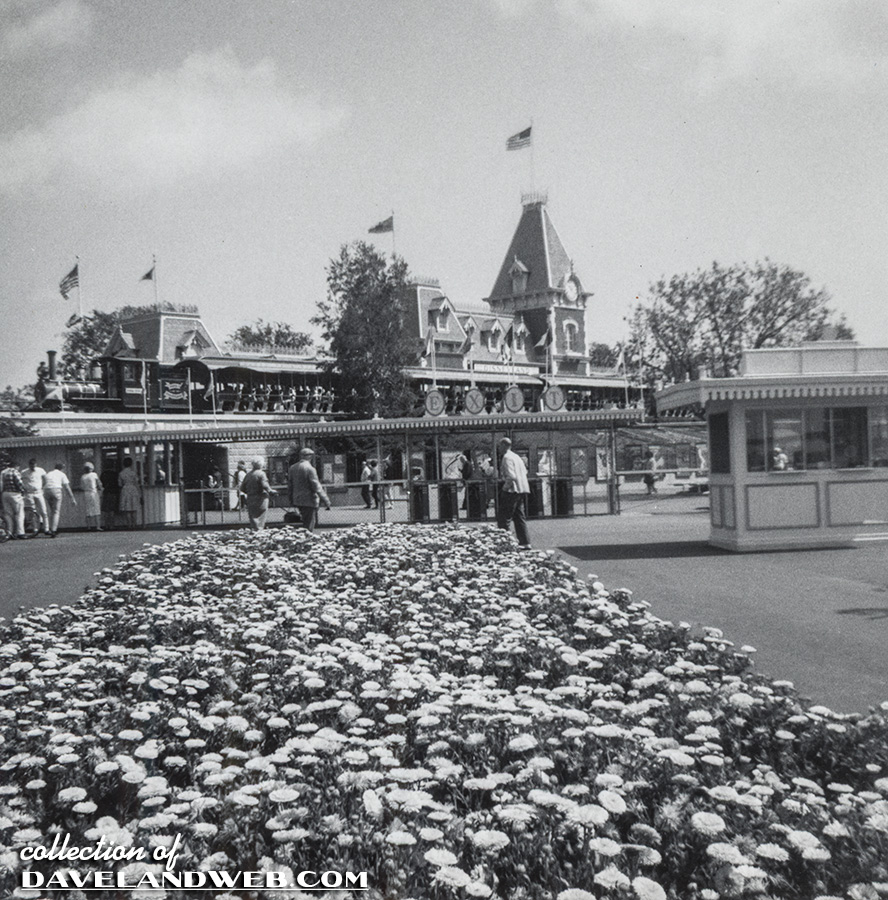 Back to black and white, here are a few from April 1964, beginning with a shot taken by a guest approaching the entrance to the park. It's springtime, and just as it is today, the park was in full bloom. And how about those attraction posters in shot #2?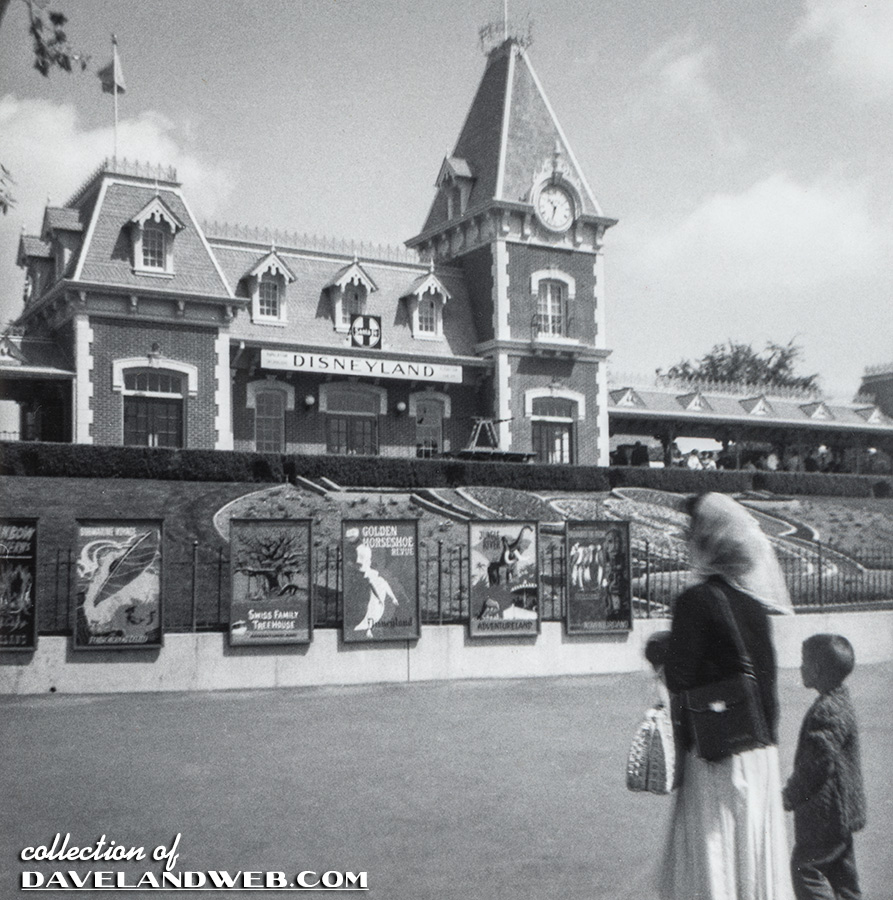 By this time, the Chicken Plantation was gone, the Haunted Mansion exterior was finished, and construction on New Orleans Square had begun. In addition, the Frontierland Depot was moved across the tracks and this new waiting area had been built: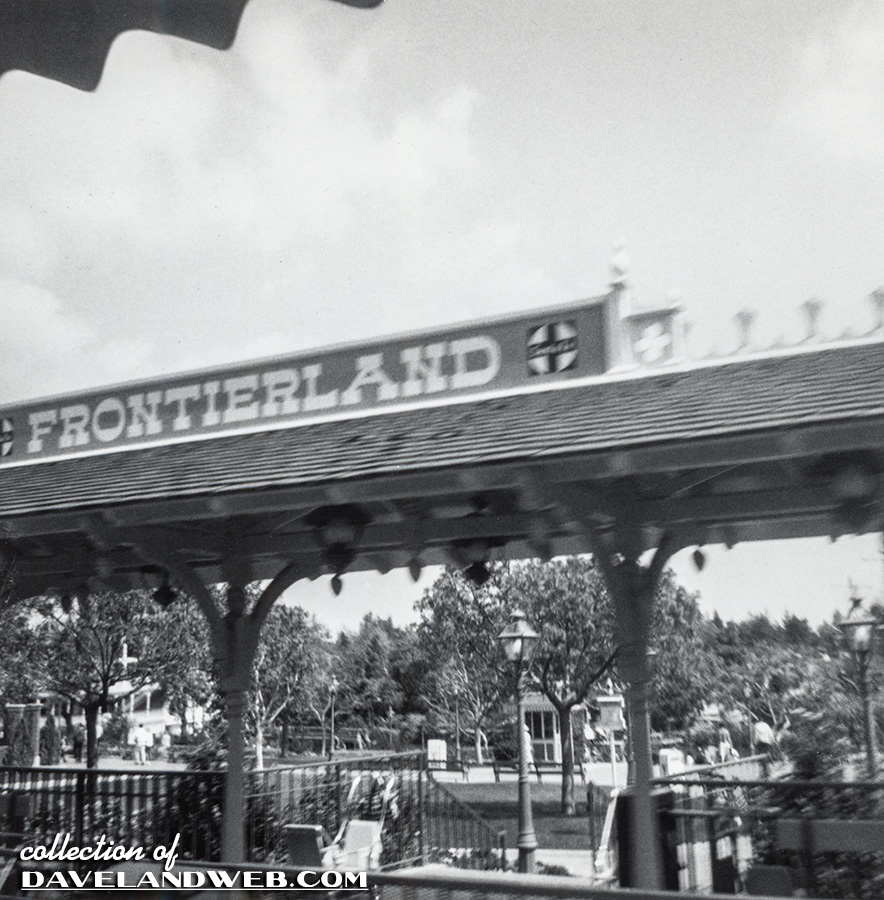 See more vintage & current Disneyland Railroad photos at
my regular website
.