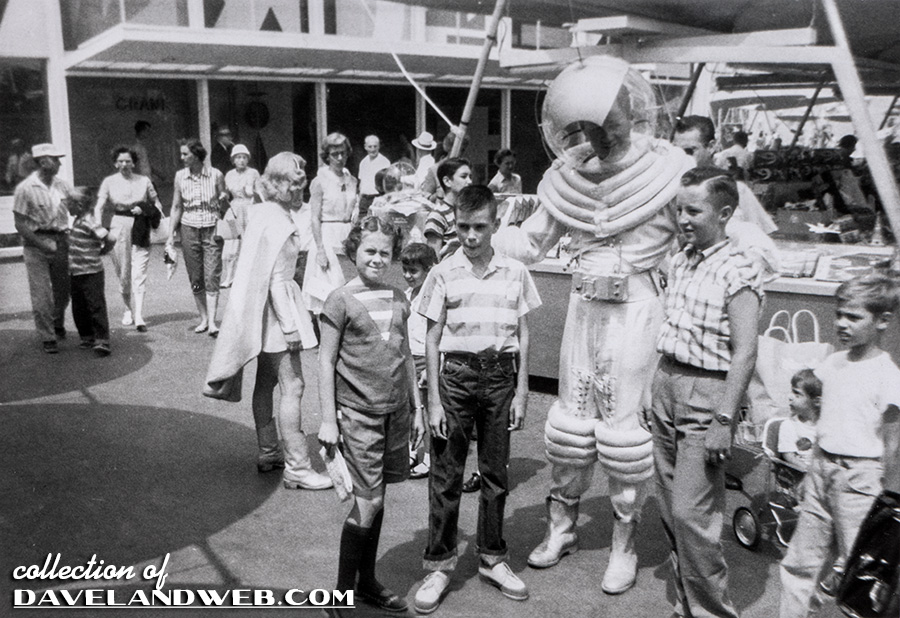 There are certain rare images of Disneyland that I get excited about, even when they're fuzzy. So, you can imagine I was pretty stoked to get my first photo that actually showed the Crane Bathroom of Tomorrow. Well, as you can see from photo one, it barely shows it. But hey, you can see the letters that spell "Crane"!
Flash forward to photo #2. Things are looking even better, now! A nice clear shot of the same entryway in glorious black and white.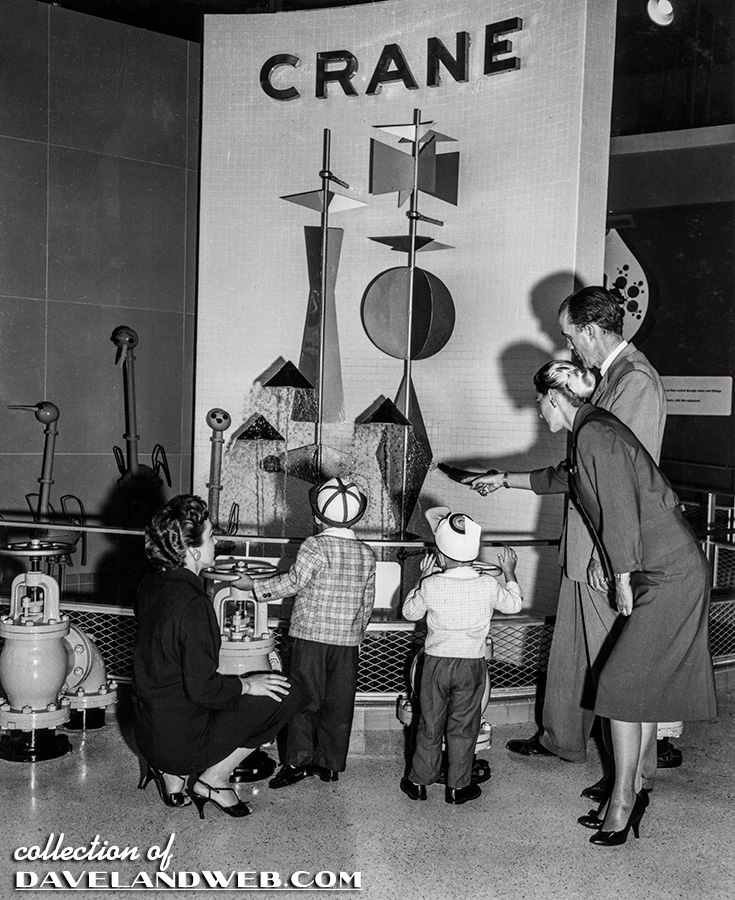 But at Daveland, even that's not good enough. I combed the ends of the earth to upgrade that image so that you, dear Daveland readers, could see that entryway in glorious Technicolor (with a big "T"). Not that crappy Eastmancolor, but Technicolor. Check out this shot from November 1959:
For Jason: The lady on the right indeed works for Crane, however, that is not a nametag on her dress, it is the insignia for Crane.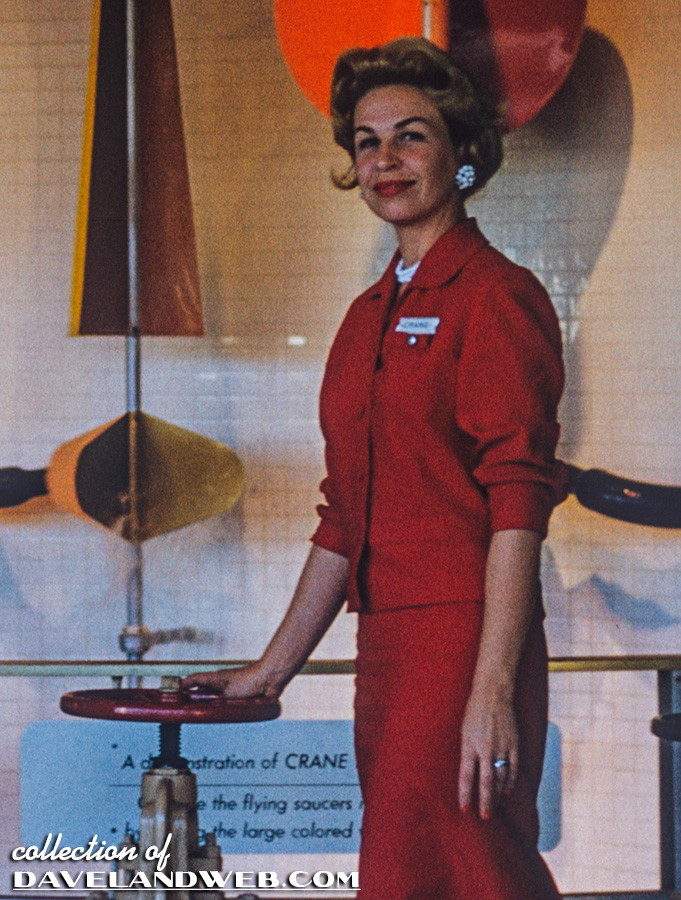 See more vintage & current Tomorrowland photos at
my regular website
.