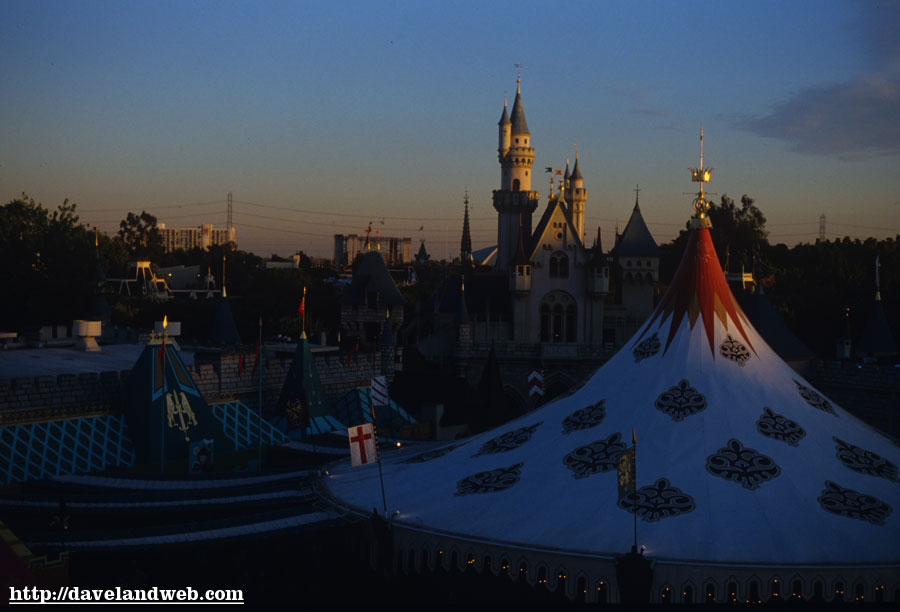 This little series finishes out today in Fantasyland, as our Skyway Bucket finishes its journey over the Carrousel & The Teacups.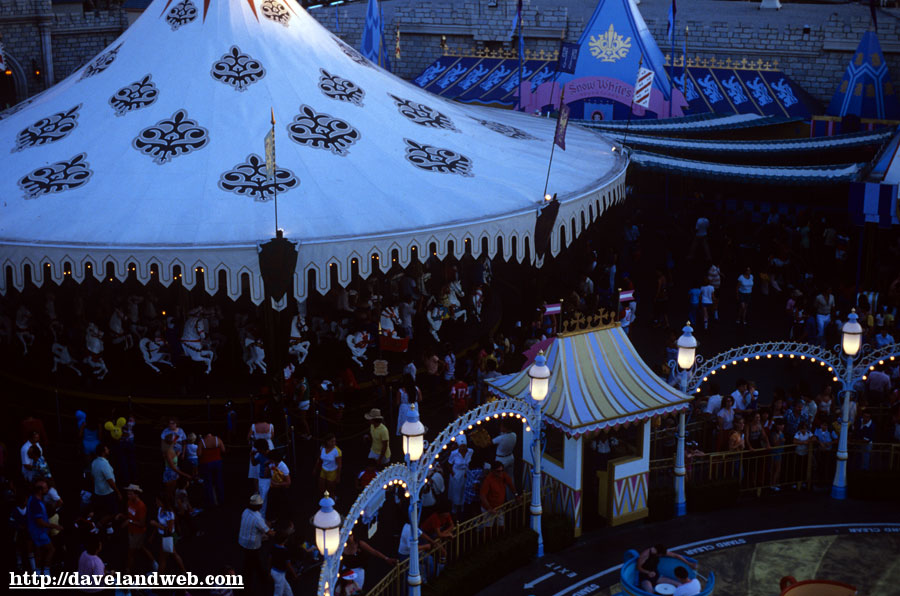 In this shot, you can also see the Fantasyland Theatre, which gave way to the Pinocchio dark ride created during the Fantasyland makeover of 1983.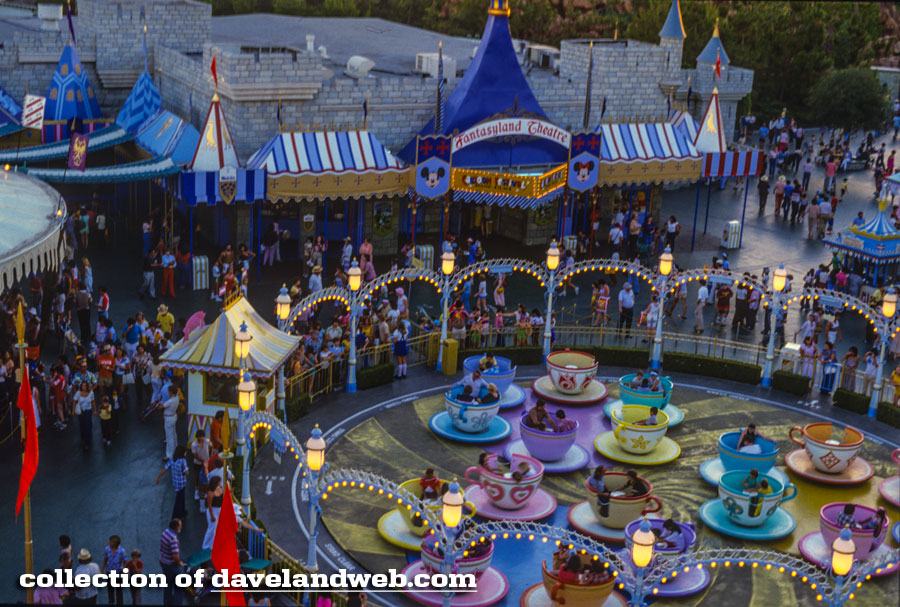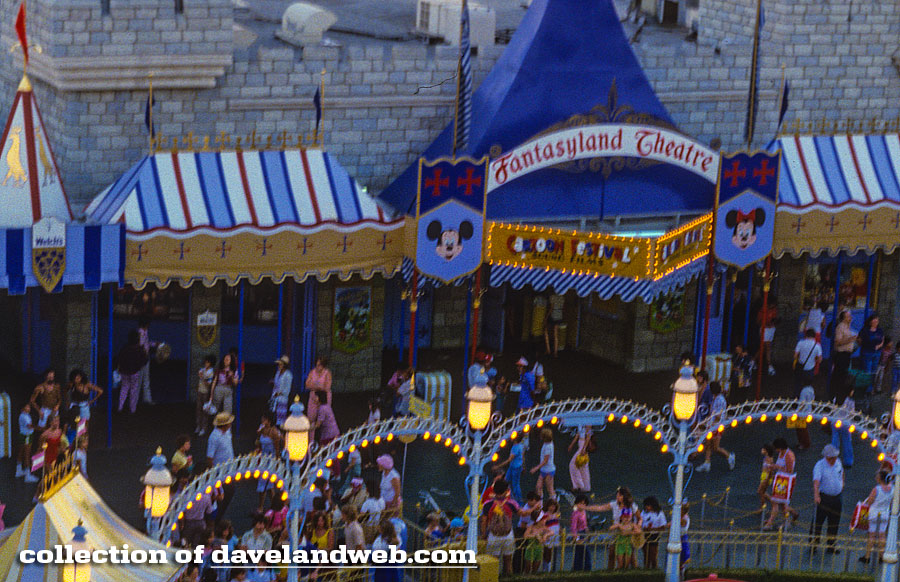 Here are a few of those crazy teacups; a few of the guests seem to be ready for barfsville as they hang over the rim of the cup: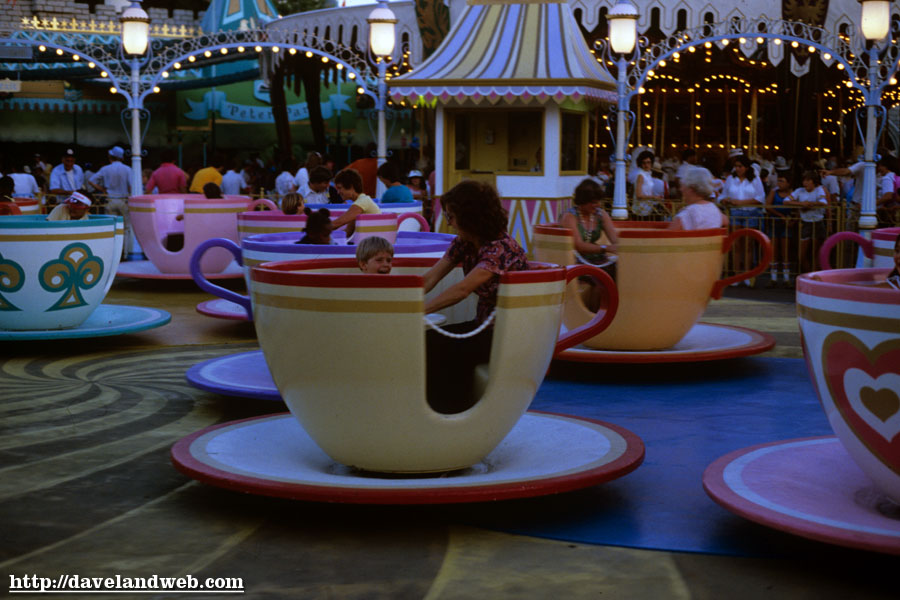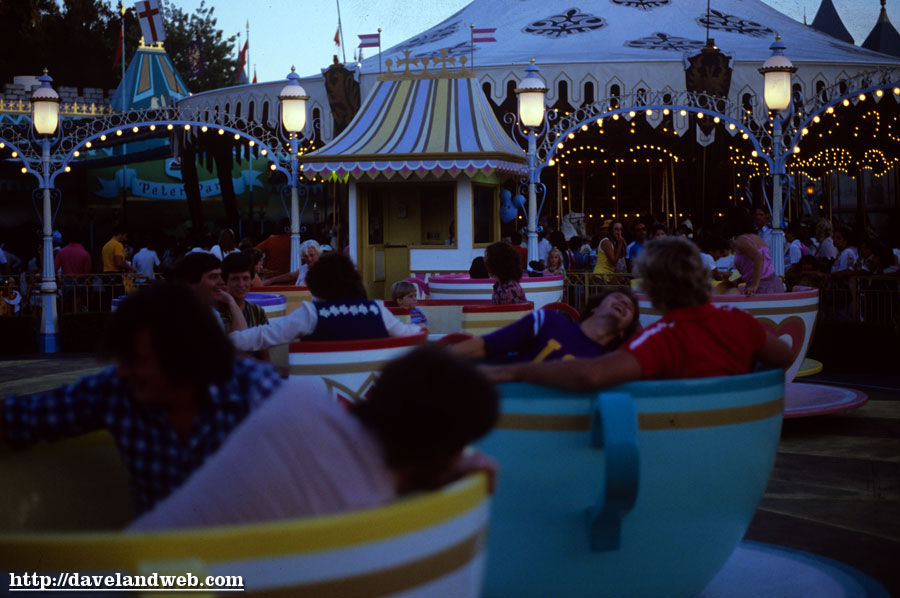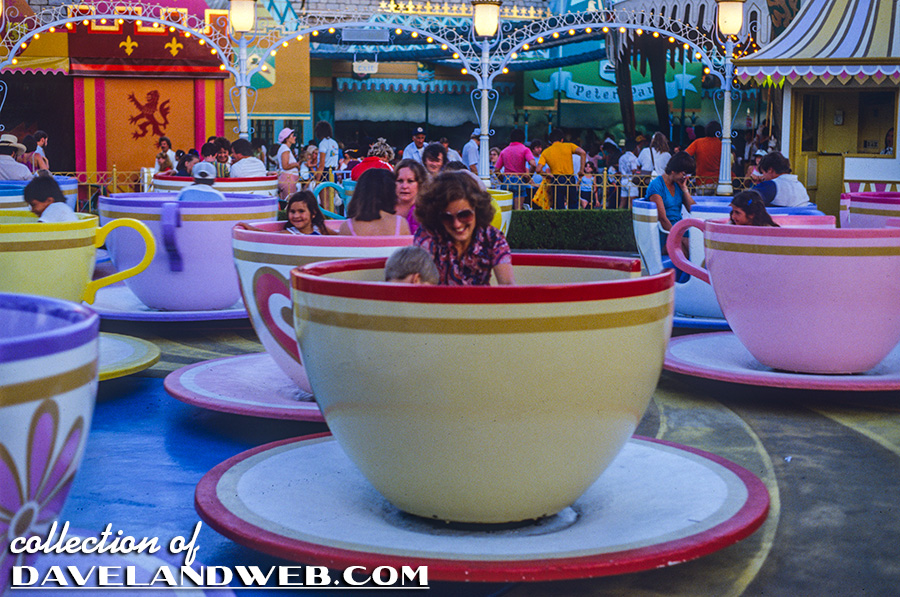 This couple wants nothing to do with that infernal spinning; heck, they've been holding hands since Town Square: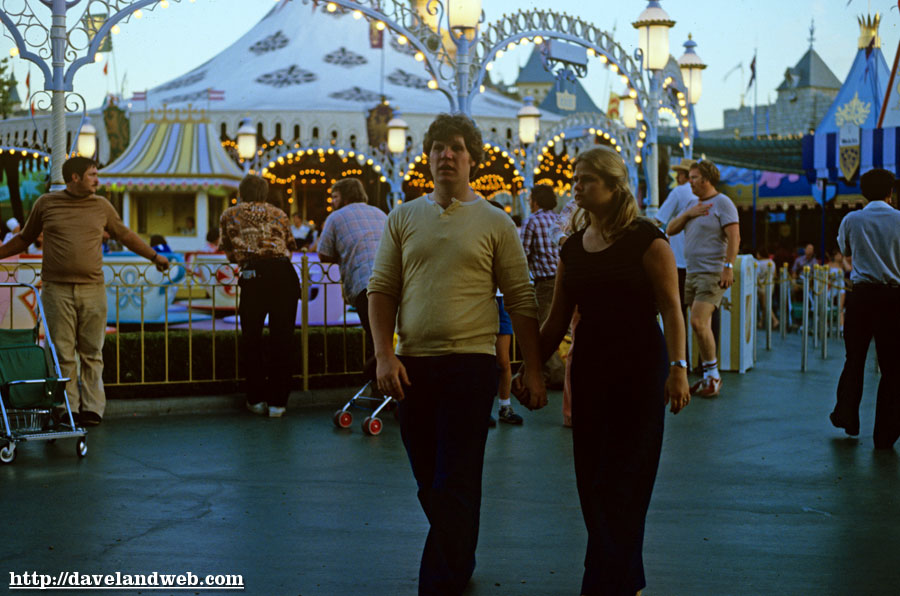 Elsewhere in Fantasyland is the façade of small world: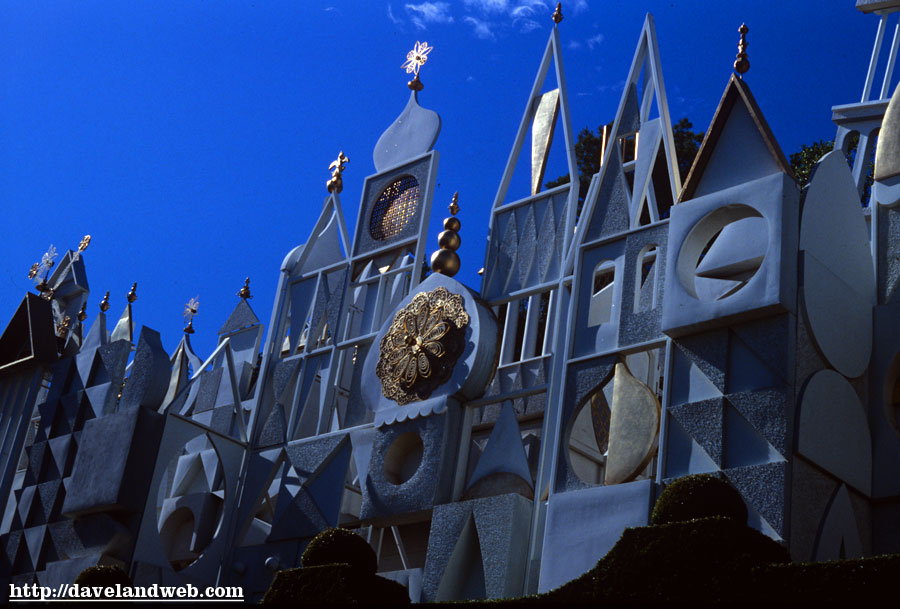 and Cinderella's Castle in Storybookland, looking as if it has been dipped in a very garish mylanta pink (urp):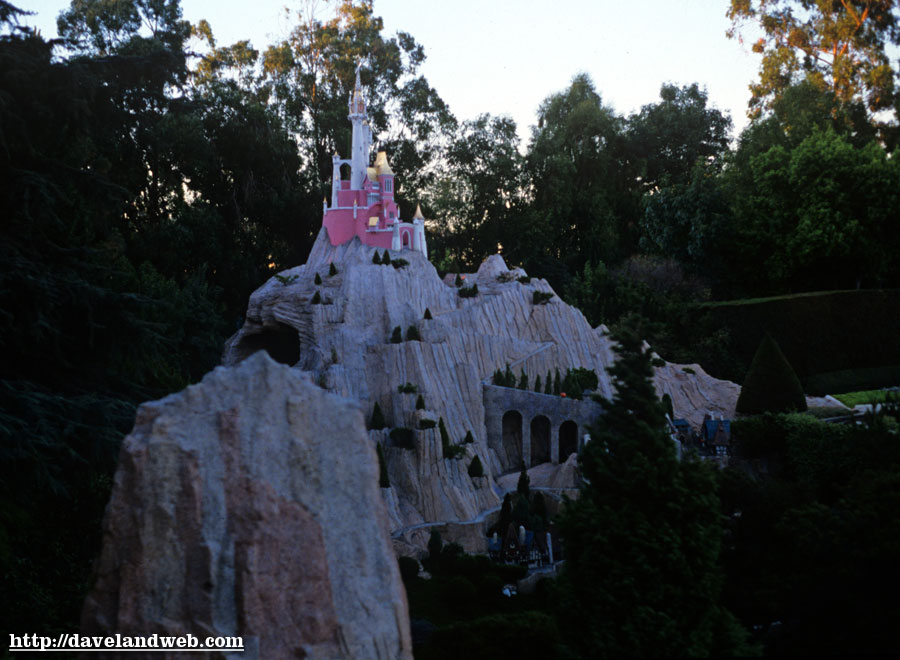 See more vintage & current Fantasyland photos at
my regular website
.