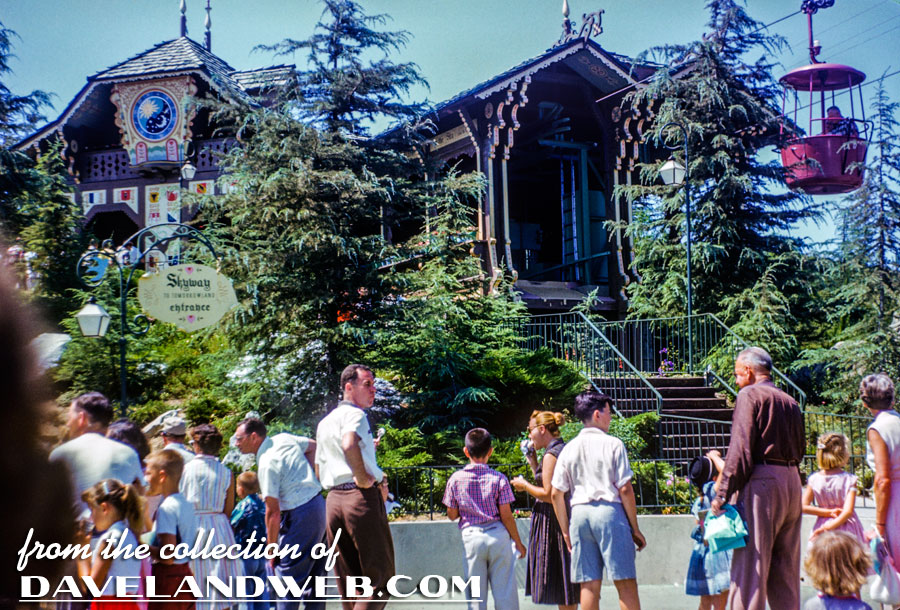 When Disney closes an attraction, it is usually fairly speedy in removing any remnants or quickly incorporating them into the new attraction so that there is a seamless transition. Throughout the park, there are many small reminders of those bygone days, but nowhere is there one more blatant than the Fantasyland Skyway Station. Here are two vintage photos, showing the Skyway at its peak of popularity, shuttling guests between Fantasyland and Tomorrowland.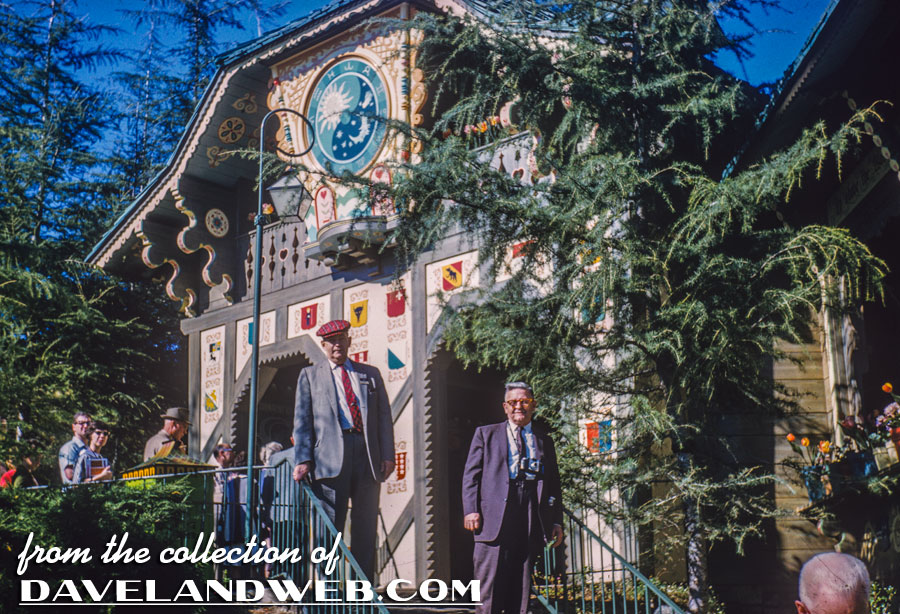 Surprisingly, although this attraction has been closed for 15 years, the Fantasyland Station still remains, virtually intact, sitting up on a hill near Casey Junior. This is the view that guests get a glimpse of as they pass all of the retail carts along the pathway.
Original lightposts and even the signage holder can still be seen, understandably a little worn after all this time: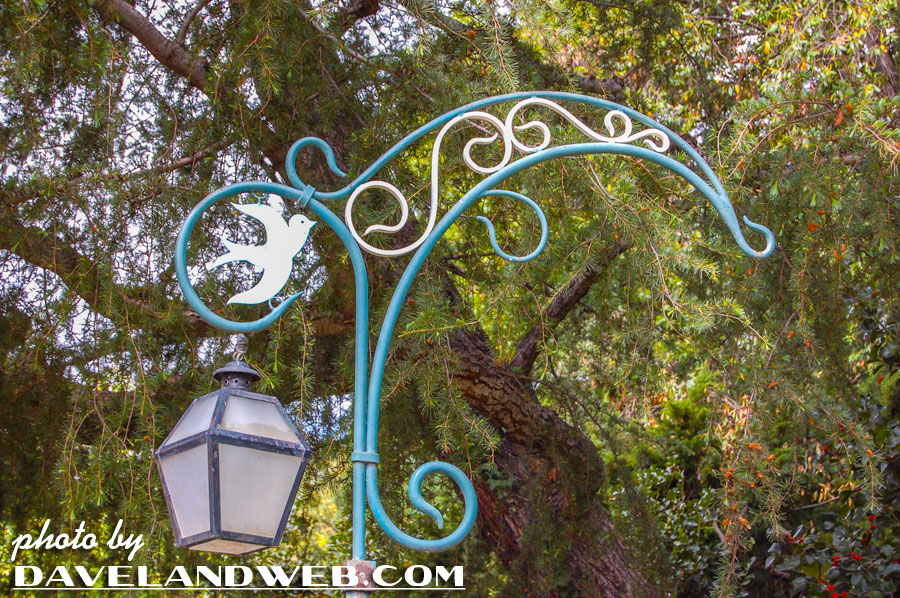 One thing you won't see at the park though is the interior of the station. Other than being used for Disney functions, this section of the park is roped off from the regular guest and rarely seen. I have always wanted to cross the chain and snap my own photos; although I have not done that yet, I was sent these photos by a renegade Daveland reader. Here they are for your viewing pleasure: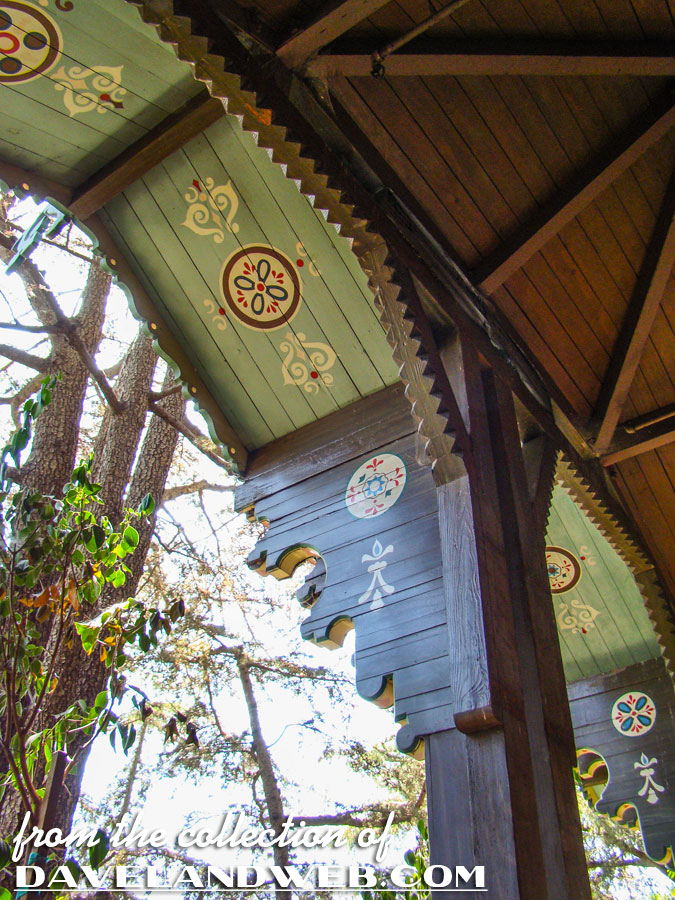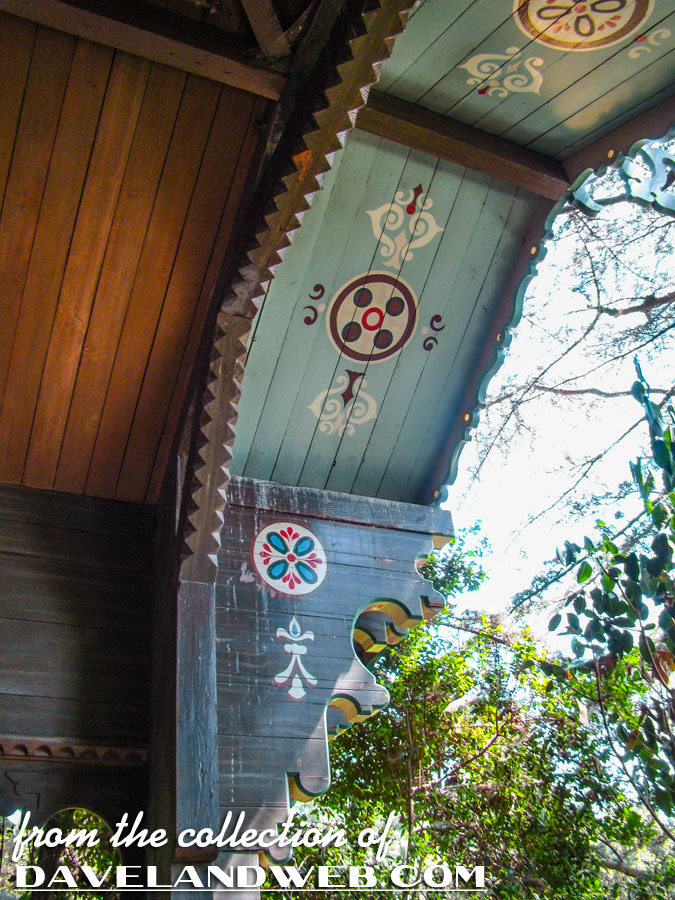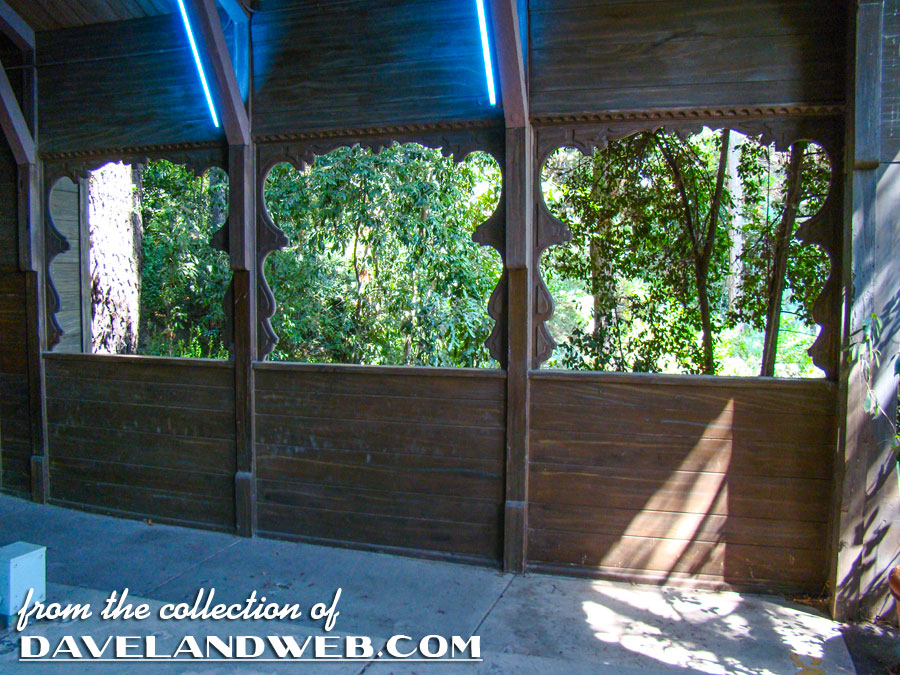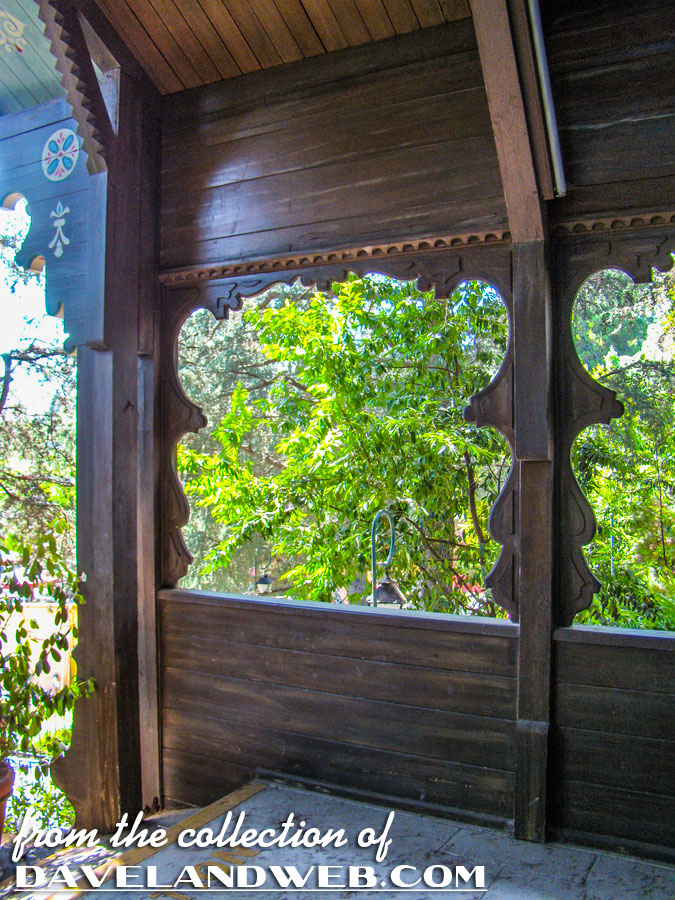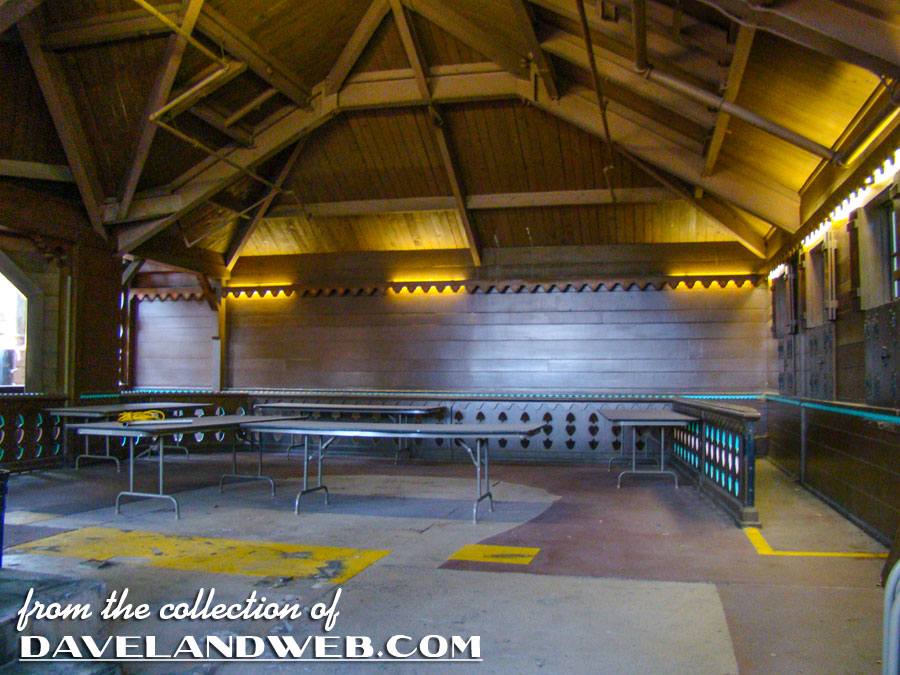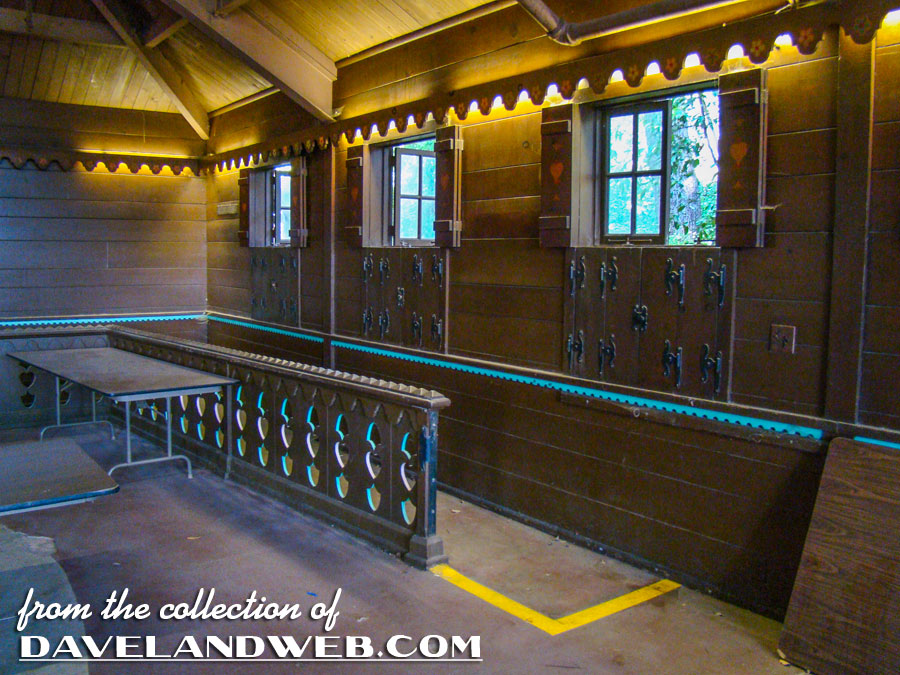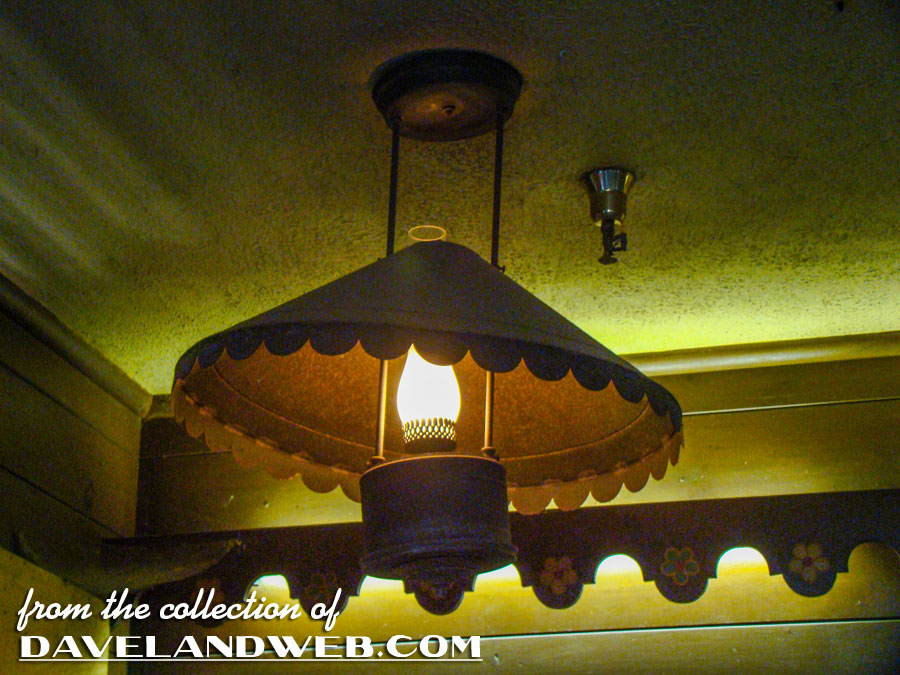 This last photo is a photoshop composite, so that you can read the entire saying in one photo: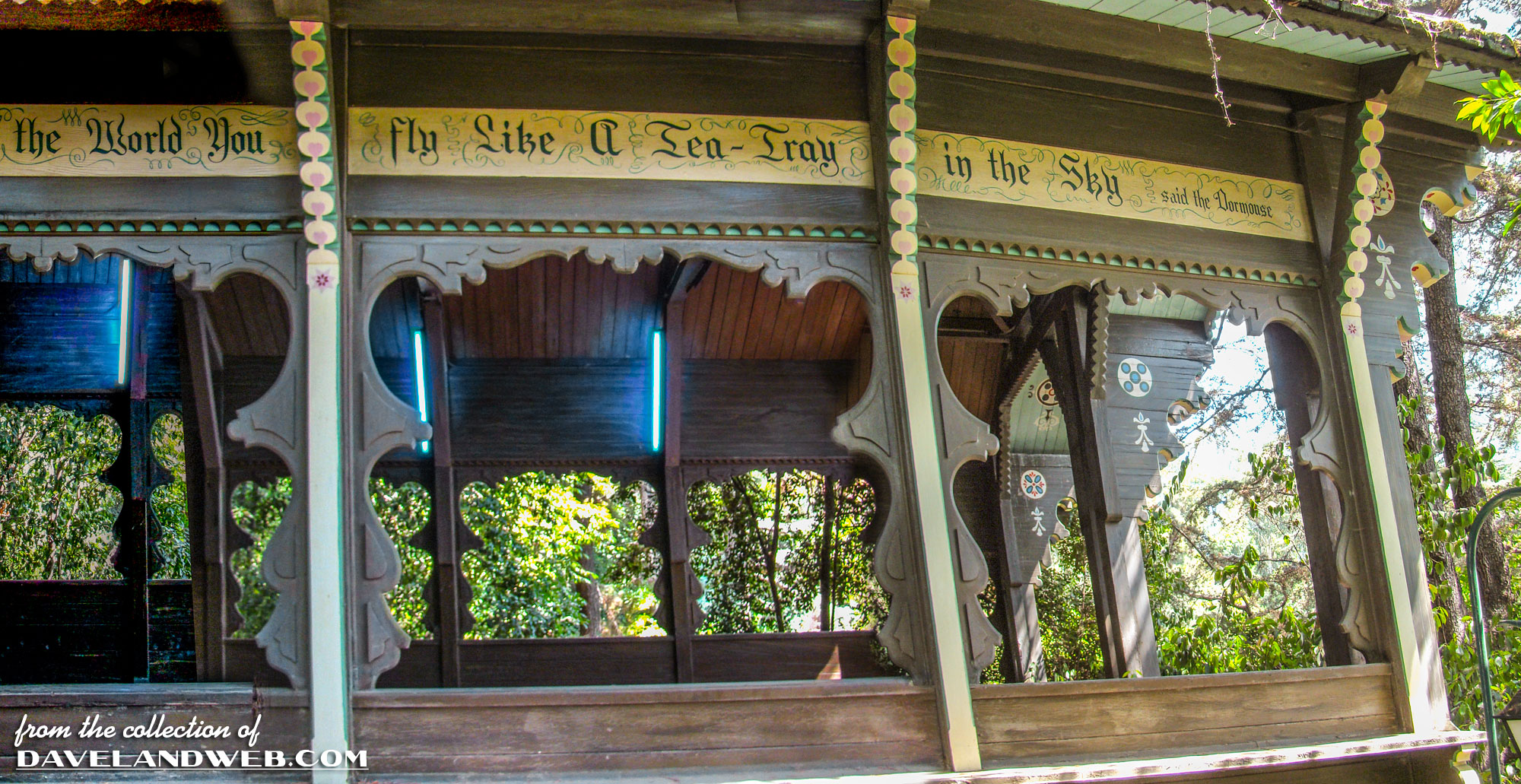 In DVD/Blu-ray news, Pinocchio is about to hit stores.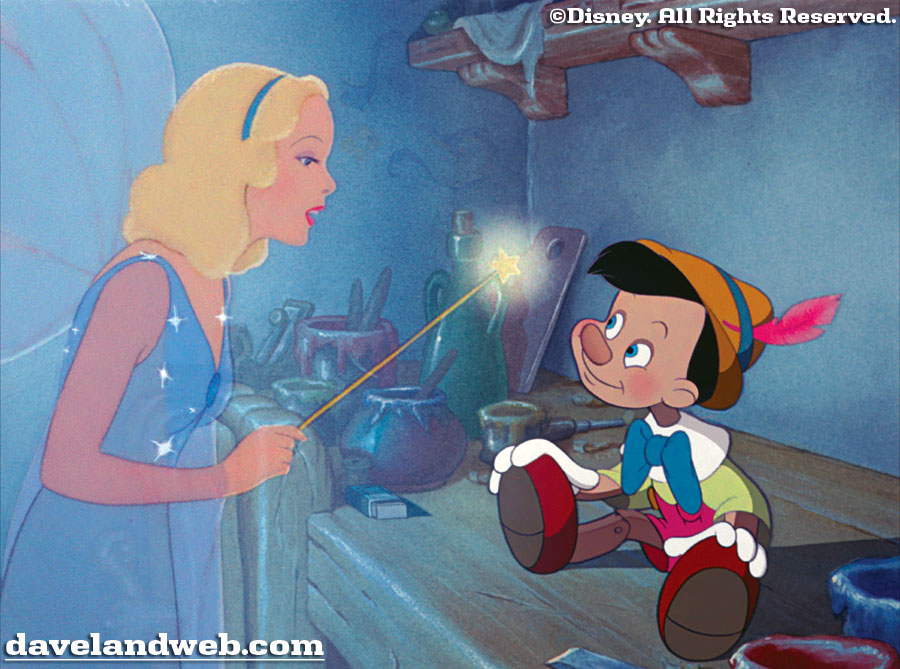 This title has always disappointed me because of its complete lack of extras. Disney has more than made up for that in this amazing edition. The cleanup work on this film is incredible; the images leap off the screen and practically look brand-spanking new. The detail and clarity in the backgrounds will blow you away. The sound is crisp and clear. And when it comes to extras...LOADS! One of the most interesting extras is the featurette on the live-action reference films. Other special editions of Disney classics have a few minutes showing the live-action films; however, on "Pinocchio," the narrator gives great detail of how they were actually used. There is footage showing the props being made, the acting, and then most fascinatingly how the footage was used by the animators. DO NOT MISS this edition...and on Blu-ray it looks even better.
See more vintage & current Skyway photos at
my regular website
.