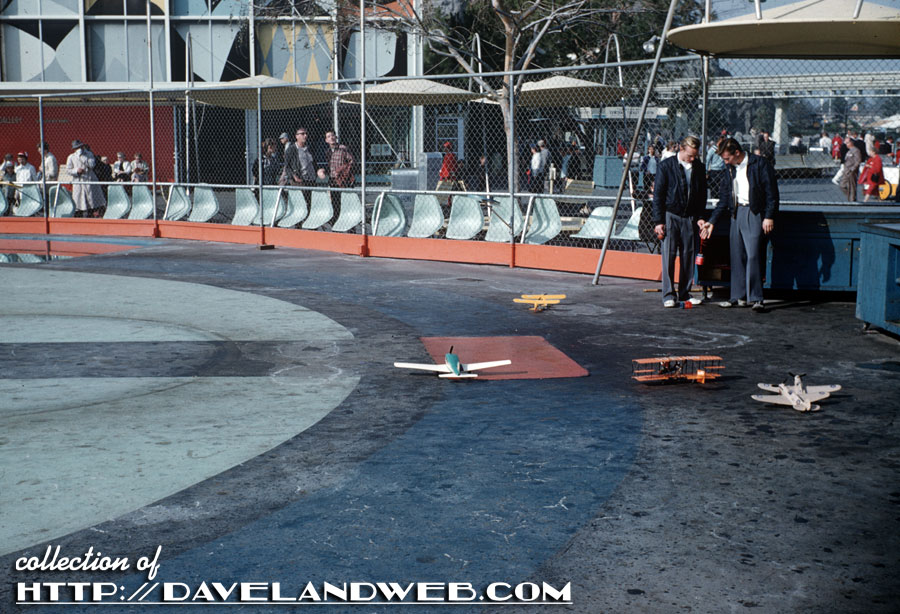 In my search for vintage images for my blog and website, there are times that I see something that I think, "Oh, that's cool. Might be a good addition to the collection," and then there are the rare times (let's face it I'm getting a bit jaded when it comes to vintage Disneyland images) that I think, "OMG I have to have this and how is it possible that somebody even shot this?!?"
Today's two images are from the latter category.
One of the first interactive readers with this blog was a gentlemen named Lee who worked at Disneyland during the formative years. Not only did he leave comments about my posts, he had an amazing memory and a generosity that knew no bounds. While many readers ask for free copies of my photos for their pet project (without the watermark!) or request that I find specific images that are of interest to them, Lee would share his knowledge AND vintage image collection without hesitation. Many a post on Daveland benefitted from this man's kindness. Although I never met him, it was with great sadness that I learned he passed many years ago, as that meant we'd never have another conversation about Disneyland (and eventually his life and family, as we got to know each other on a more personal level).
Can you imagine the joy (and bittersweet sadness) I felt when I came across these two AMAZING images of the Disneyland Tomorrowland Flight Circle from January 1961 that not only show detailed views of the model planes, but Lee himself! I know he would be ecstatic today with this post! The first shot shows Lee on the left and friend/coworker Keith Palmer on the right.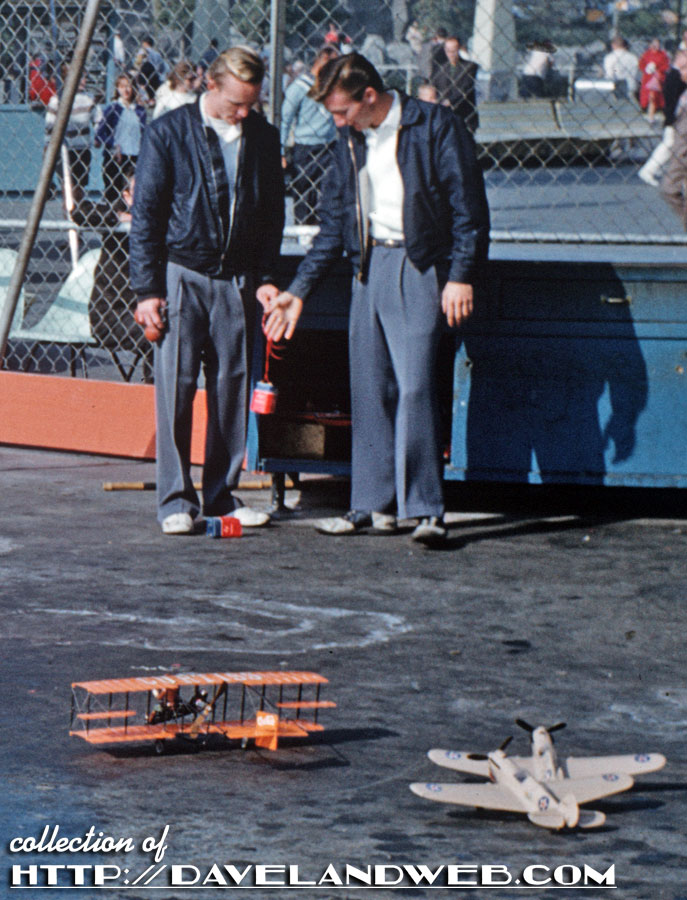 The 2nd image I acquired shows a closeup of two of the model planes that the boys would fly to the delight of guests: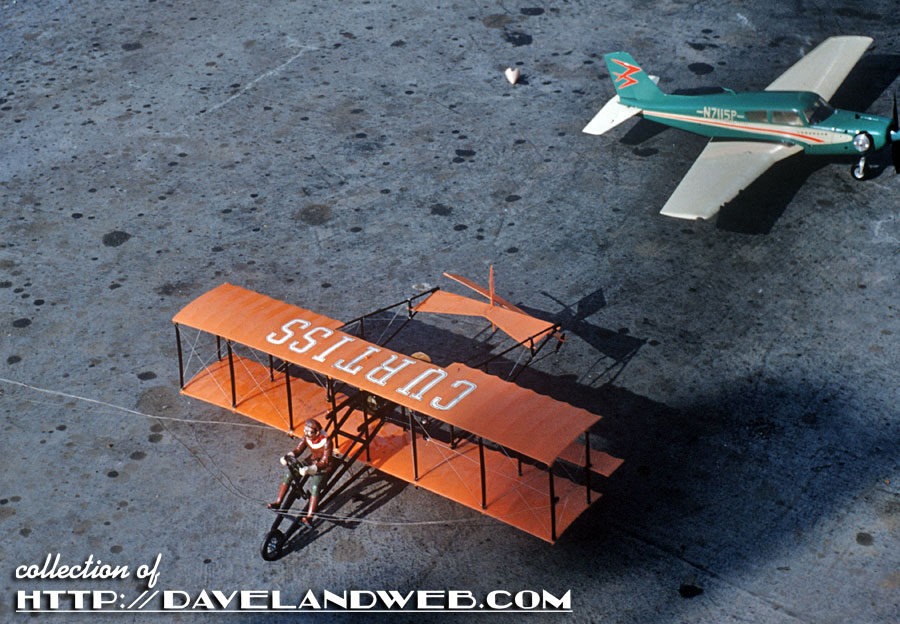 Lee - still missing you after all these years, but I can't help but think that you directed me towards these two wonderful shots. Thanks!
See more Disneyland Flight Circle photos at my
main website.