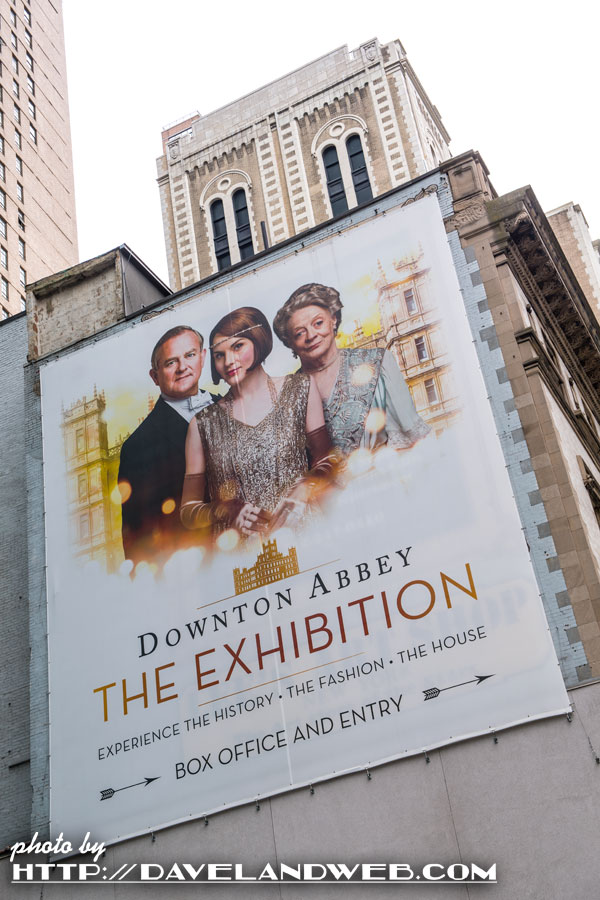 I was pleasantly and unexpectedly surprised to see this Downton Abbey exhibit advertised on the side of a building as I was strolling down 57th Street.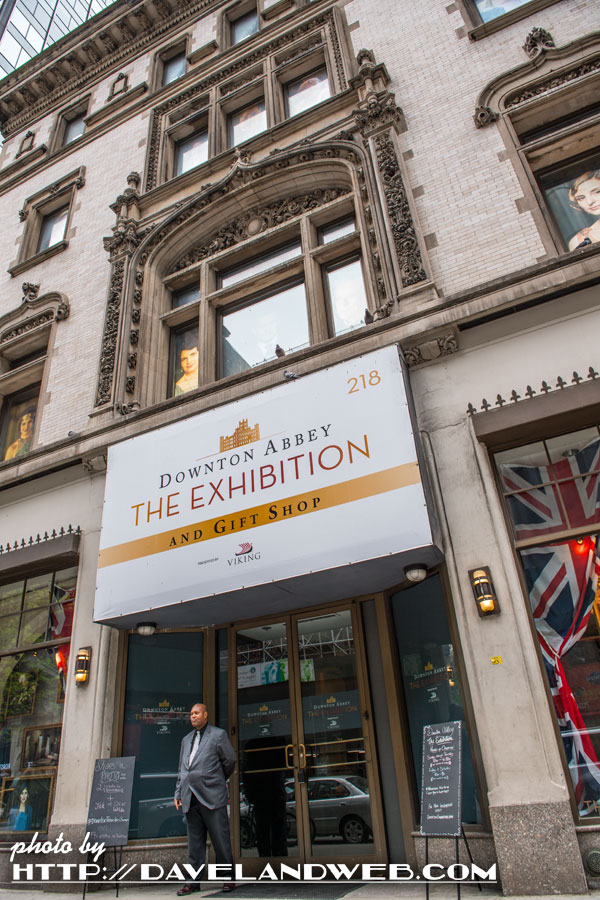 The display windows on 57th Street "call" out to passersby: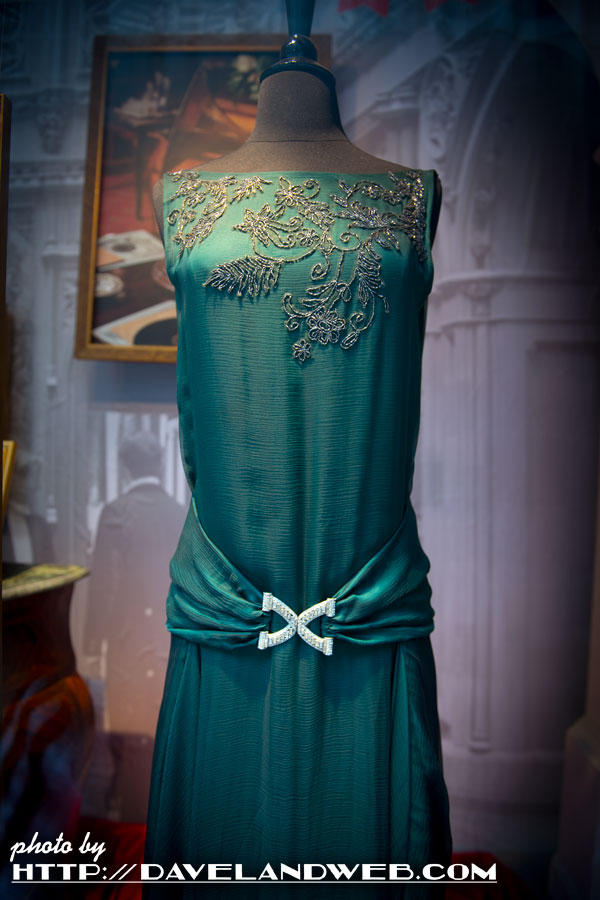 I experienced a bit of ticket shock when I saw that it cost $40 to see the exhibit. Heck...that's more than the Met! Still, I was already here and I wanted to see it, so...
The tour begins with a video intro by Carson (played by Jim Carter).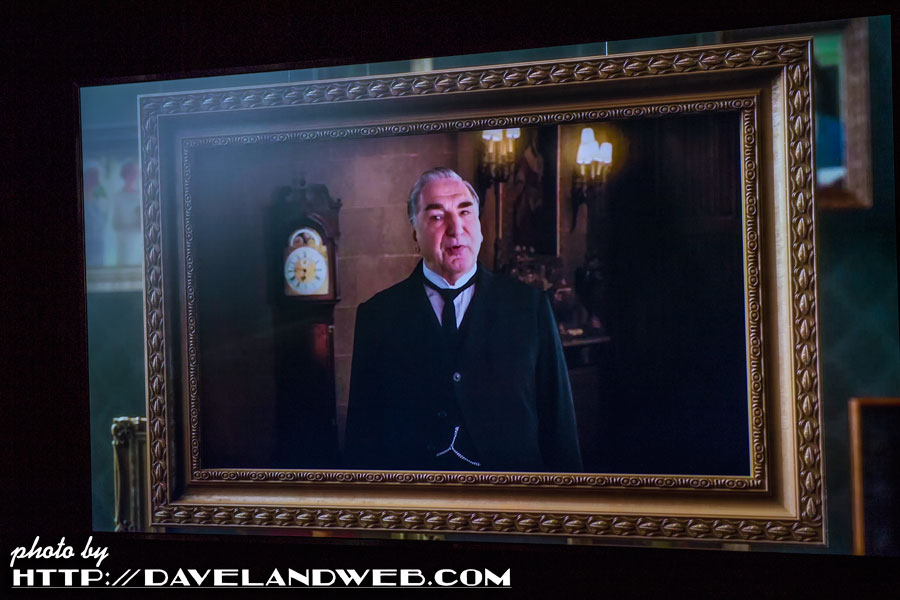 Sets were recreated and gave the sense of being on set: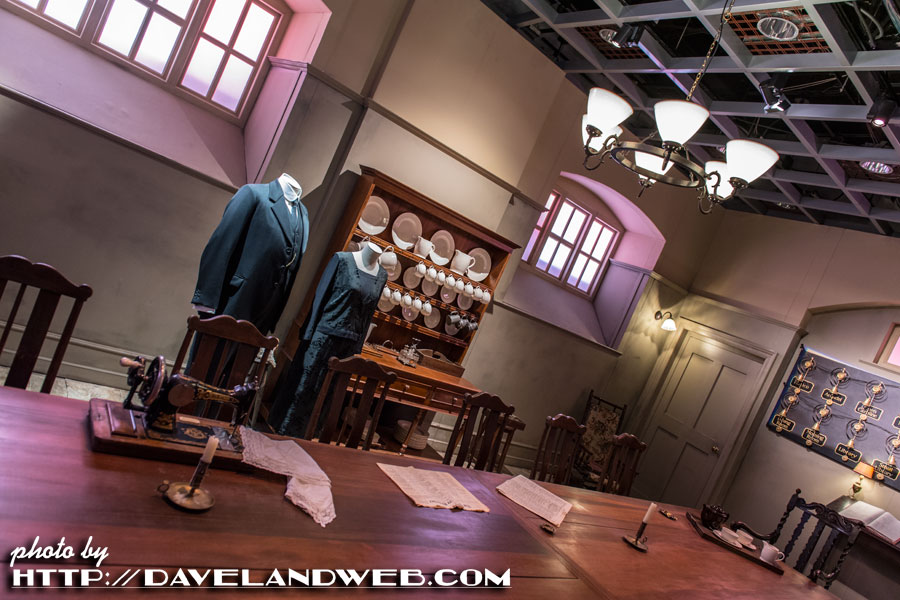 Seeing the costumes on the dummies seemed a bit eerie, as if the inhabitants of the show would be manifesting themselves at any moment.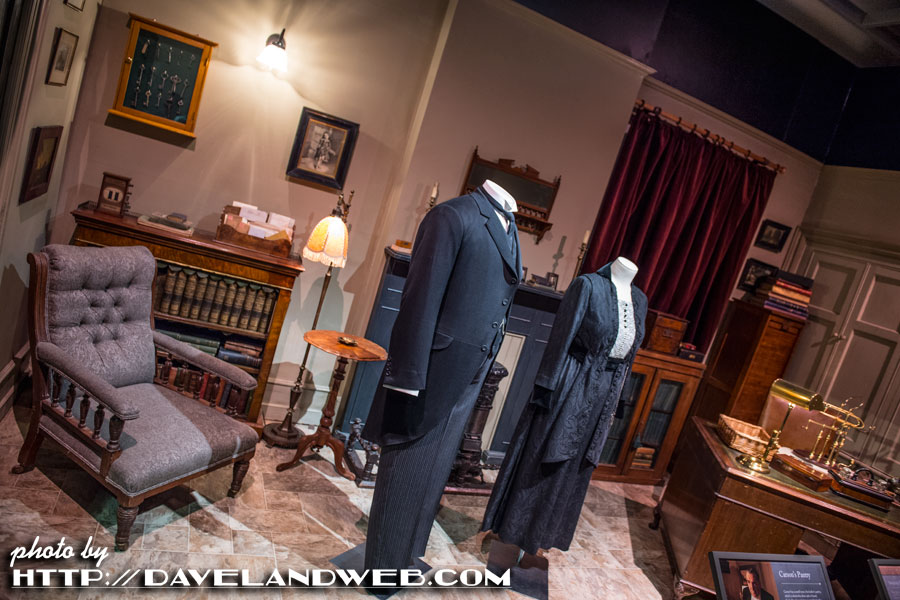 An Evening Dress worn by Lady Edith:
"A peach silk halter neck evening dress with change ant chiffon overlay and a decorated bodice of silver and clear glass bugle beads."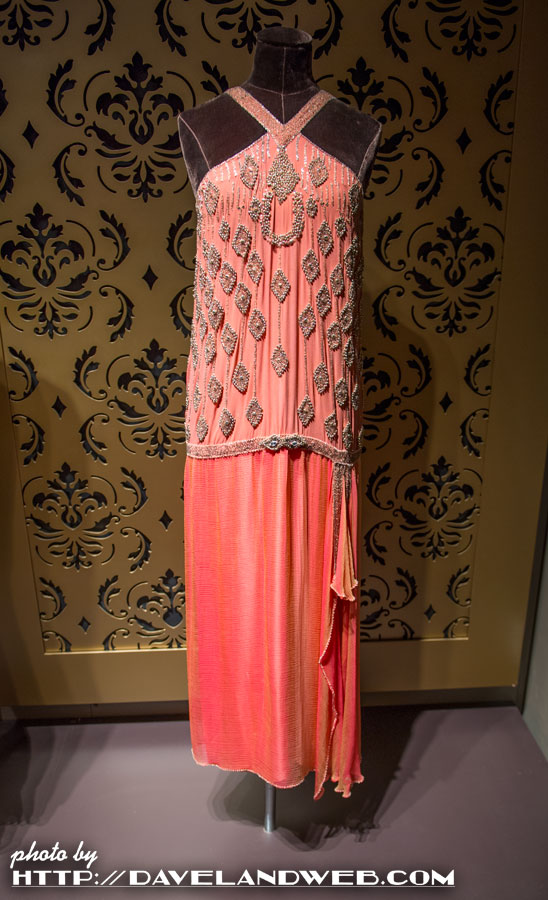 Besides the costumes there were the vintage accessories on display: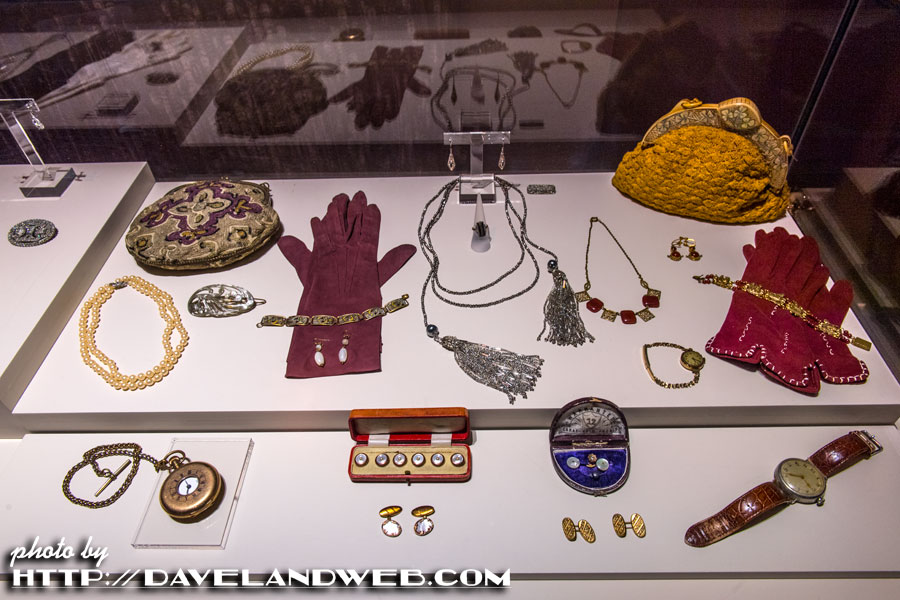 A detailed view of the watch and cufflinks: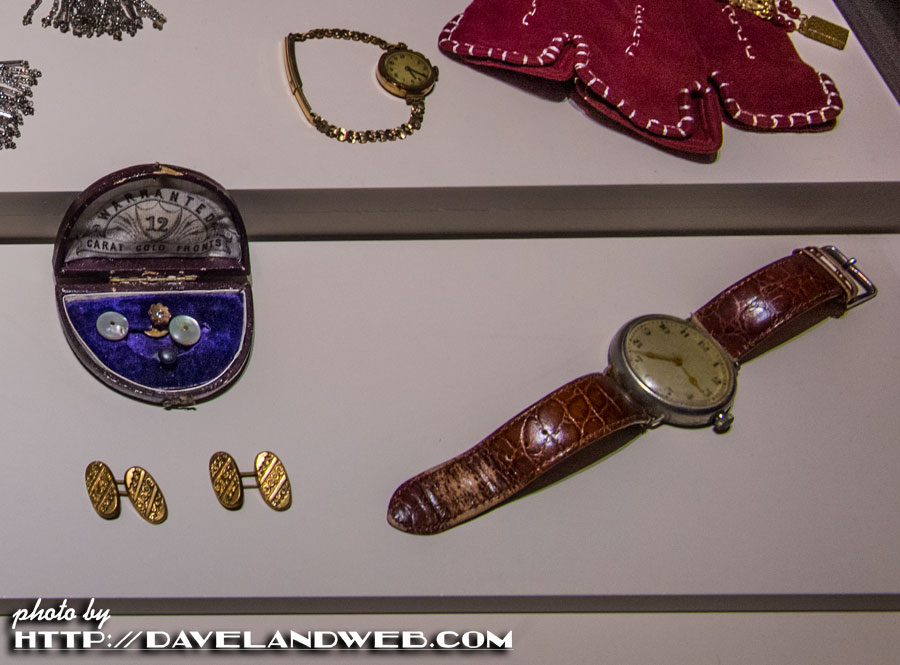 Hungry? Can you imagine sitting at this gorgeous table for a sumptuous dinner?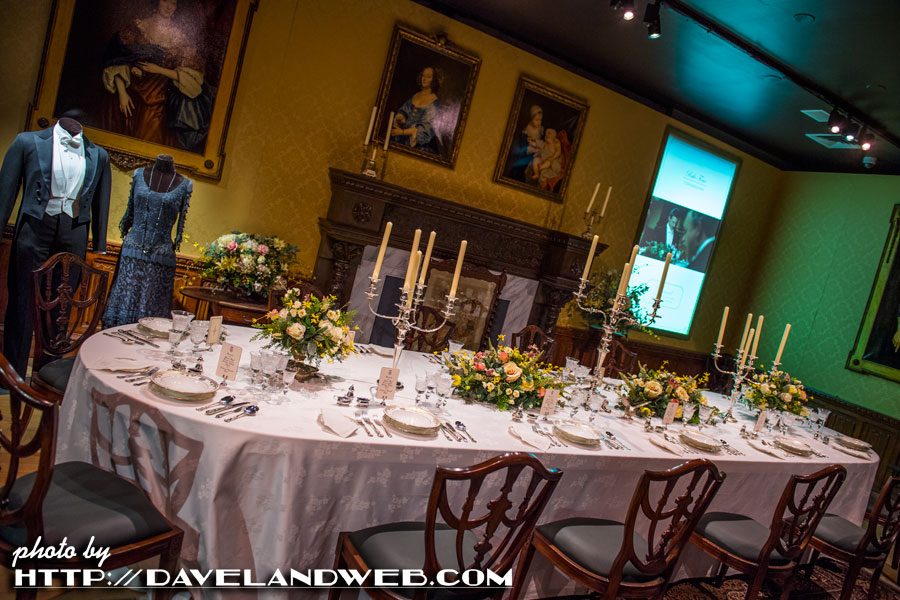 Sorry vegans; the menu calls for Filet of Beef and Yorkshire Pudding.
The luxurious bedroom of Lady Mary (Michelle Dockery):

One look at this costume and you immediately know that Lady Violet Crawley, Dowager Countess of Grantham (Maggie Smith), is the owner: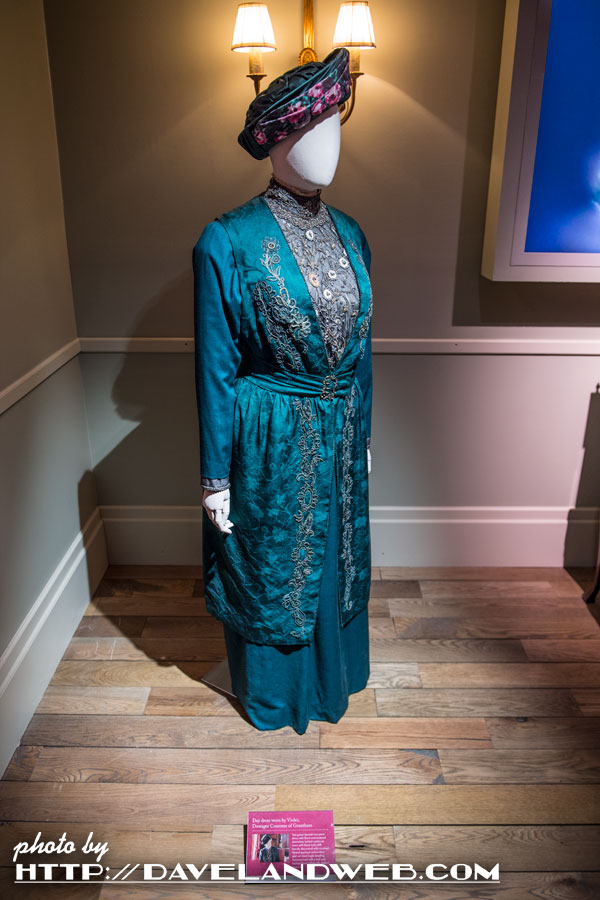 Clips of her famous quips were playing on a loop nearby: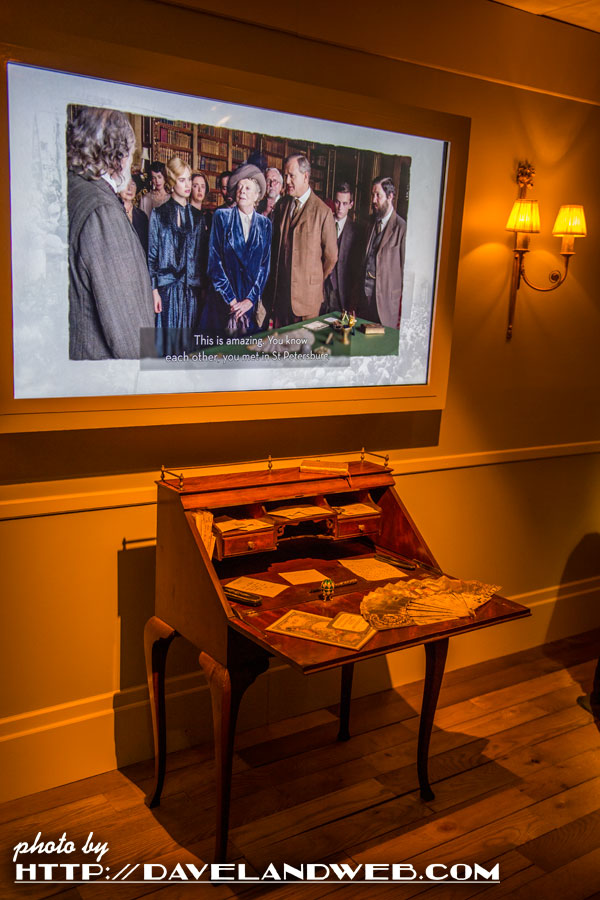 There is a large assortment of props on display: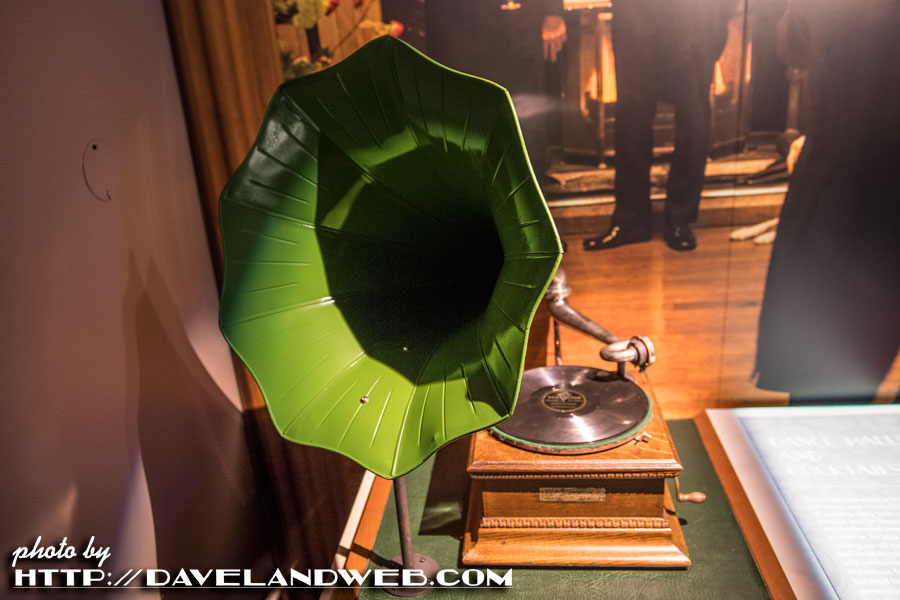 ...and vintage details to pour over: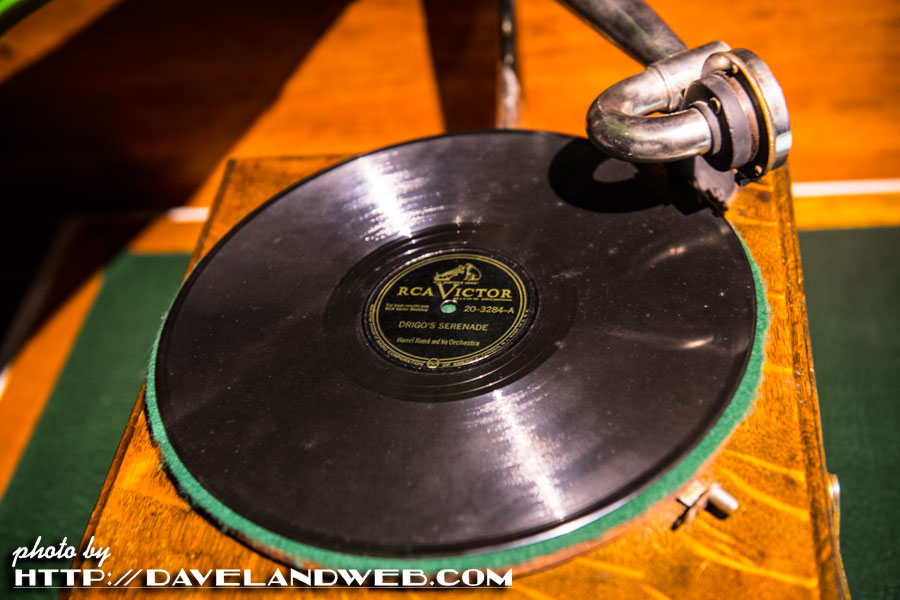 Was it worth $40? Probably not, unless you're a diehard fan of the show, especially with all of the other museum options in New York City. But yes...it was well mounted. You have until September 3 to catch it before it packs up!
See more Downton Abbey exhibit photos at my
main website.