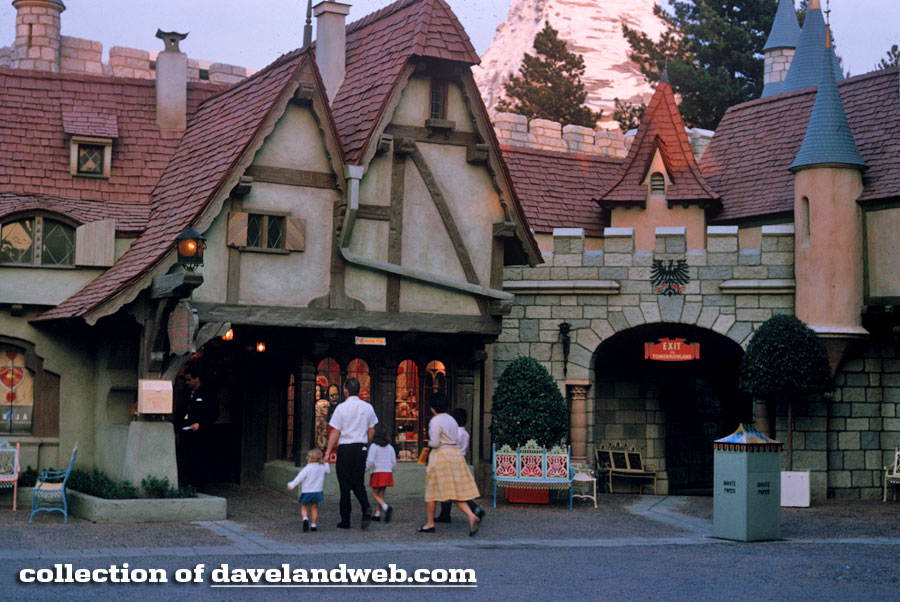 Sixty-three years ago today, Disneyland opened to the general public. Yes, I realize I didn't acknowledge the official first day anniversary yesterday; I could say I was being a rebel, but I think all you readers are smart enough to smell the BS. Without further adieu, let's examine Merlin's Magic Shop in Fantasyland. First up is a 1964 image that yields two fun closeups. Anybody need to send a postcard home to the folks who couldn't make it?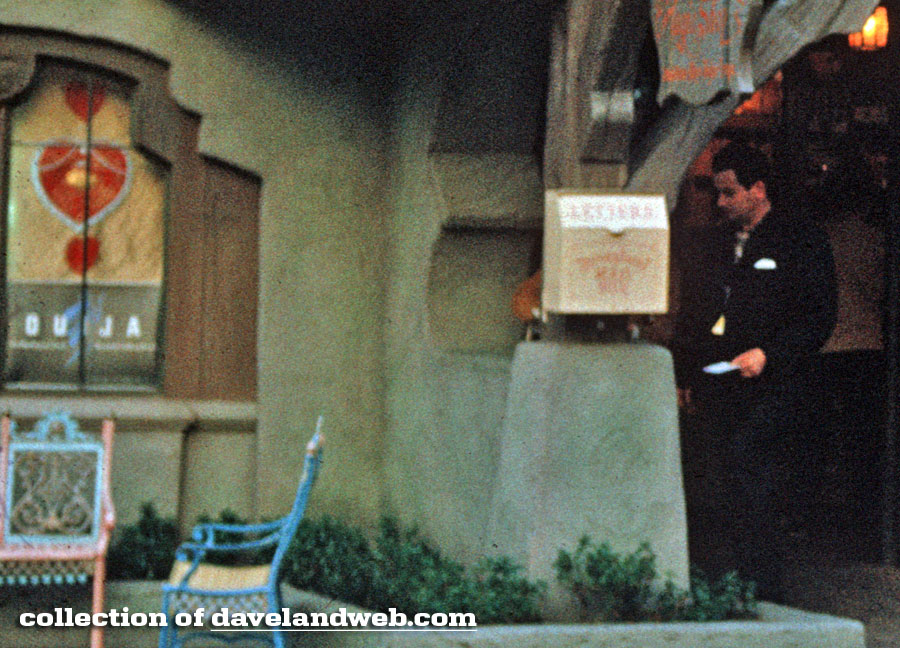 A glimpse at the merchandise in the shop window; see anything you'd like?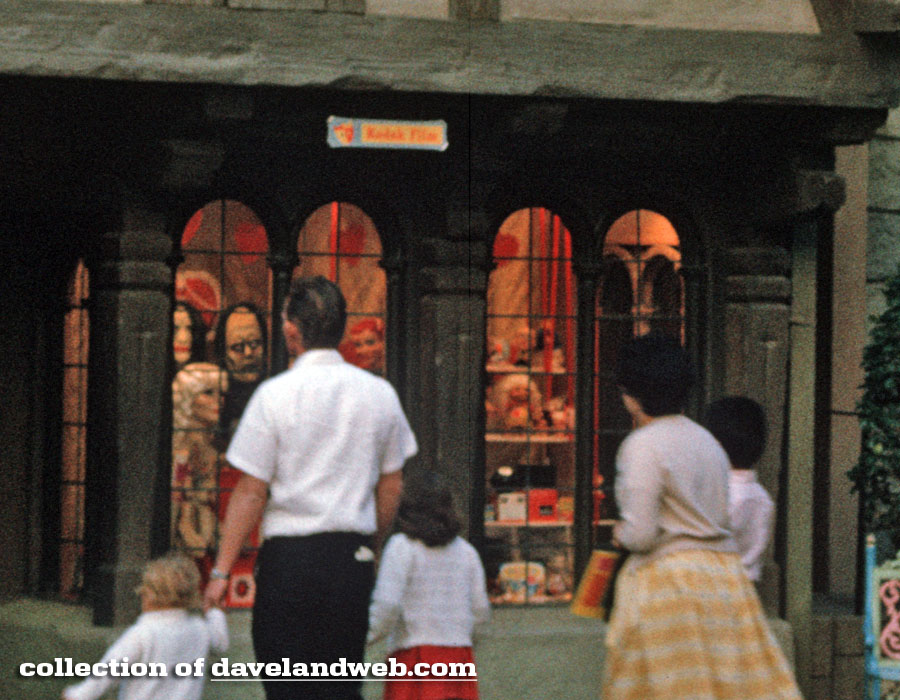 Move ahead a few decades to the 80s and Merlin's has become Briar Rose Cottage.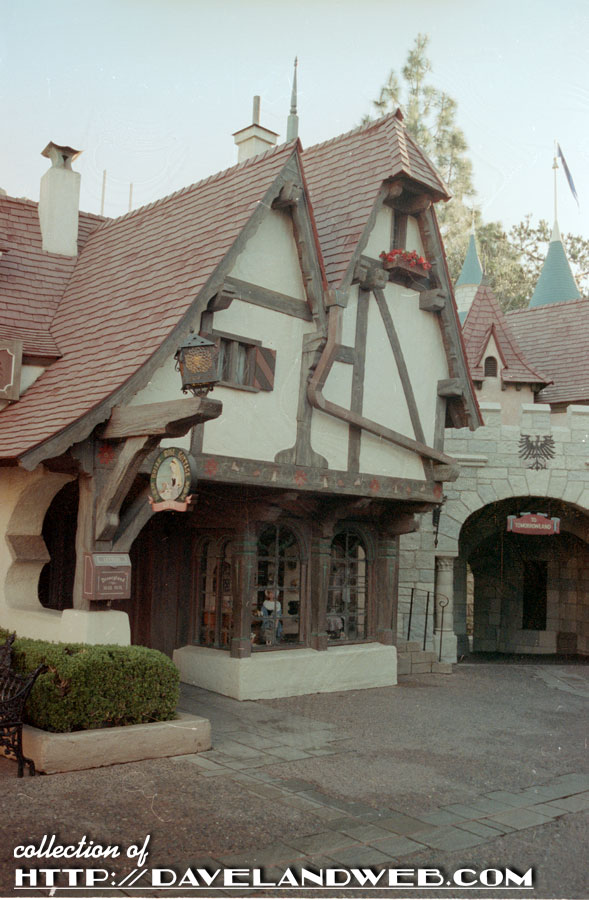 You can still send postcards. Phew.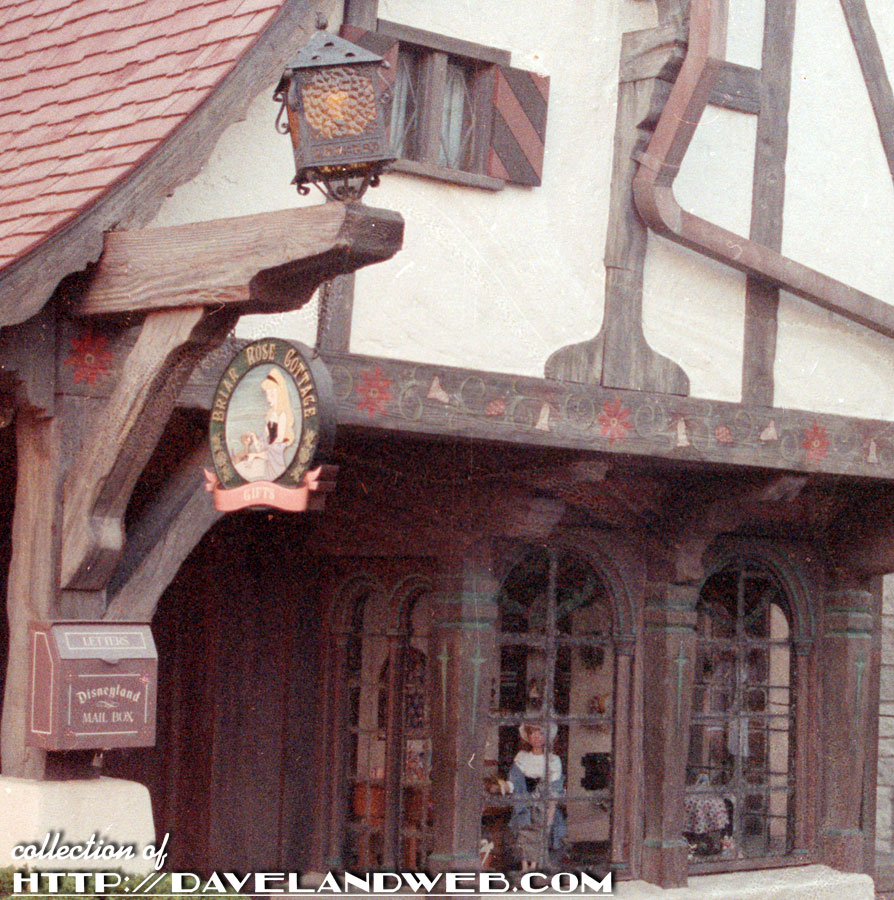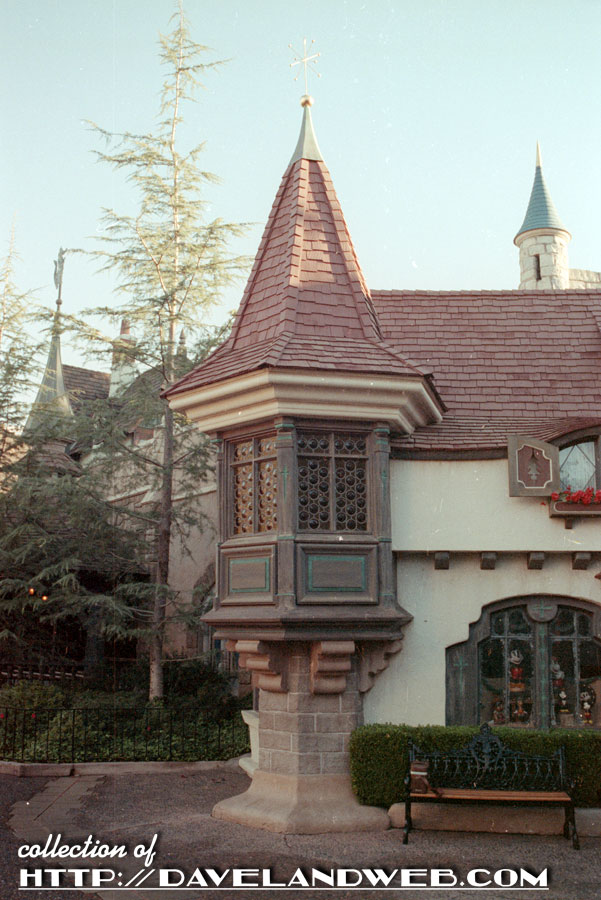 The shop windows seem to be more about Disney dolls and figurines than magic. I spot an assortment of Mickey Mouses as well as a Jiminy Cricket.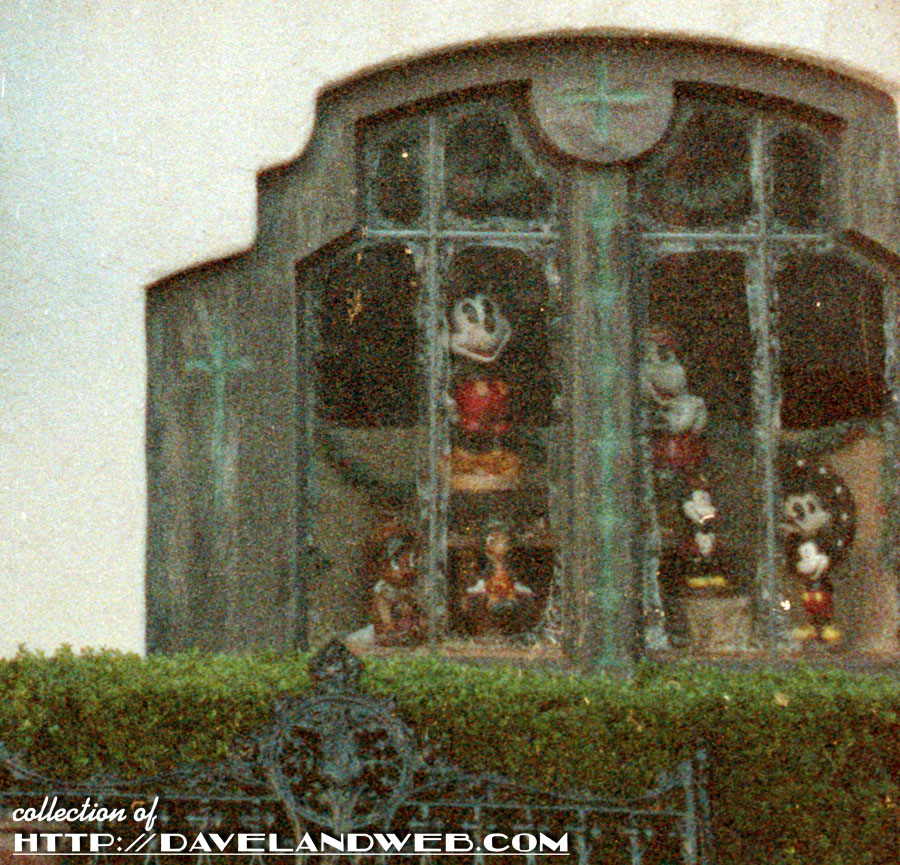 Its next stint was as the Castle Heraldry Shoppe from 2008—2017.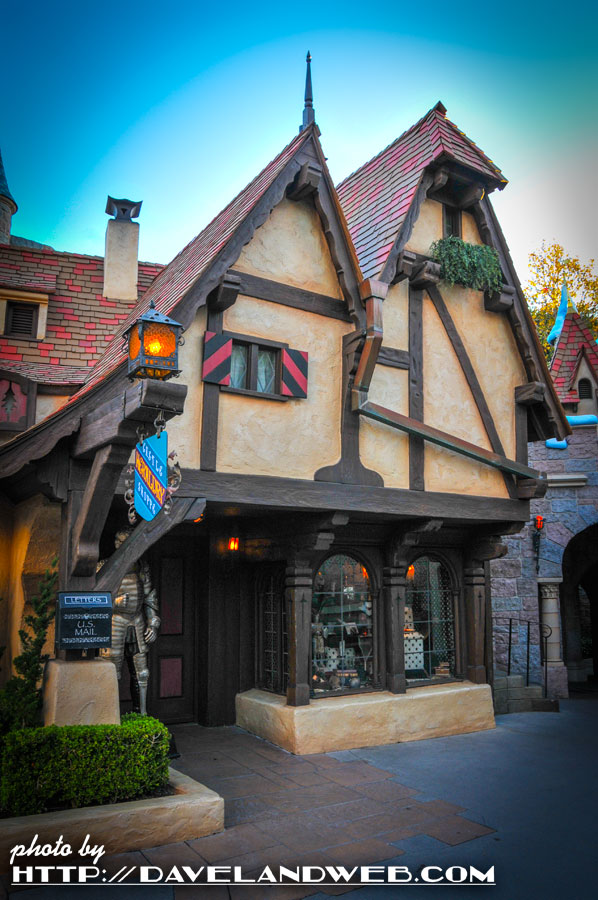 Since my last visit to the Park (coming up on two years!) it has become a year-round Christmas shop.
See more photos at my
main website.