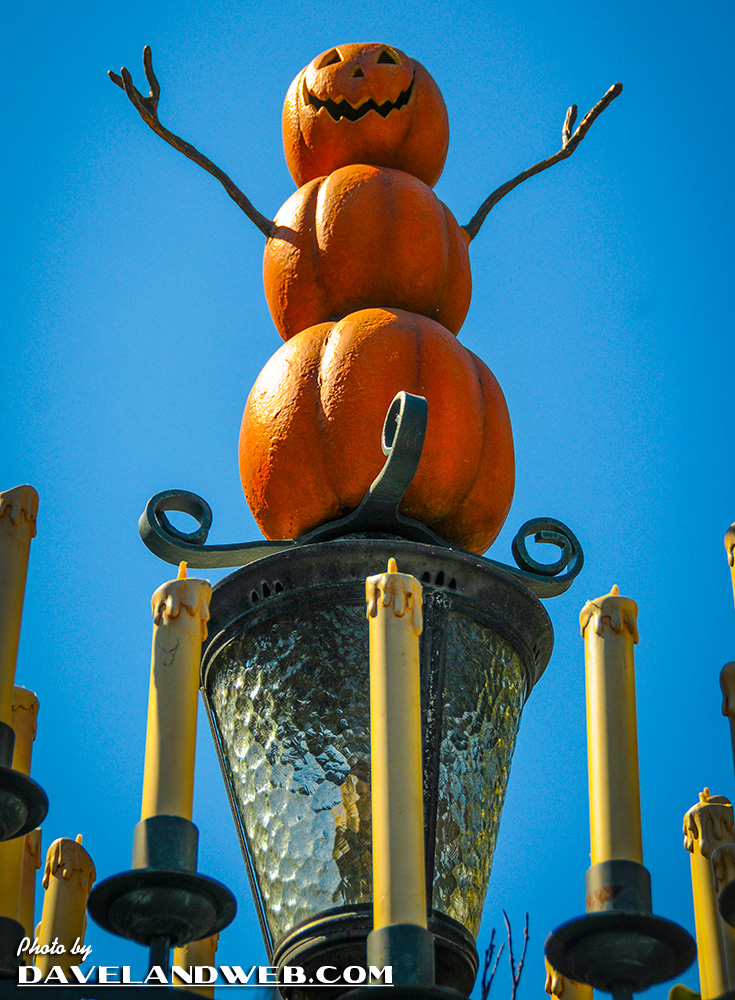 Just a few photos to show you the differences guests see during the Halloween Season at The Haunted Mansion.
Oogie has even taken over the popcorn machine nearby: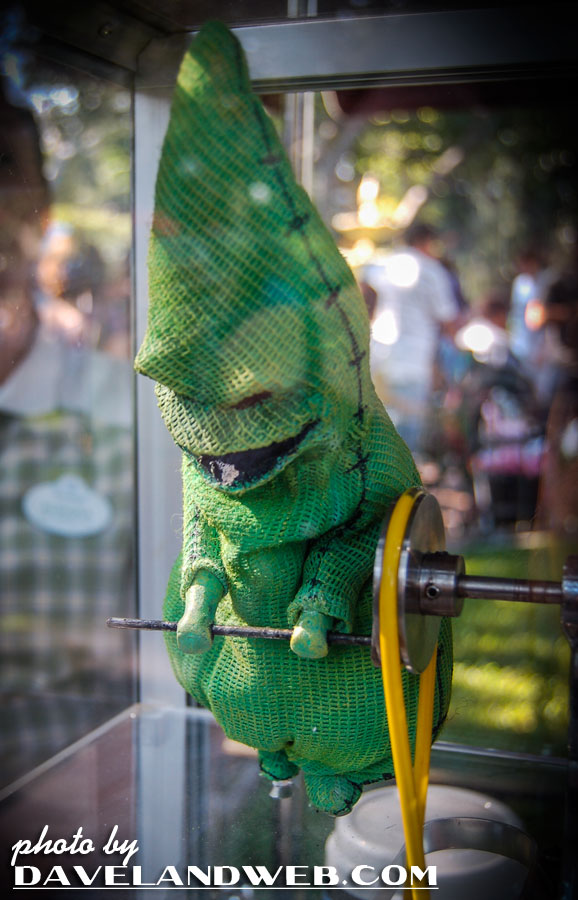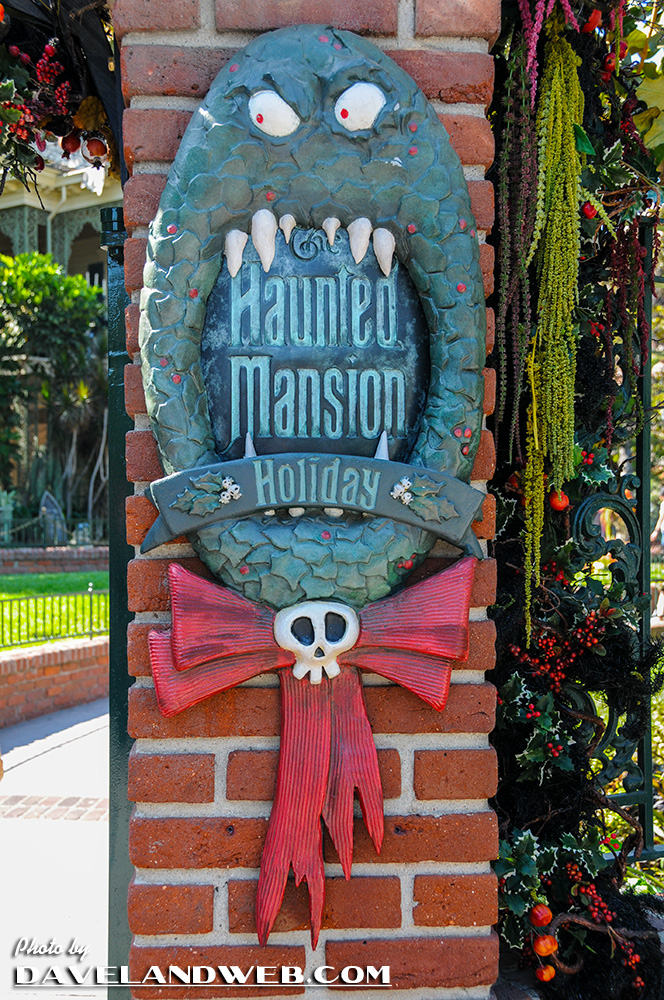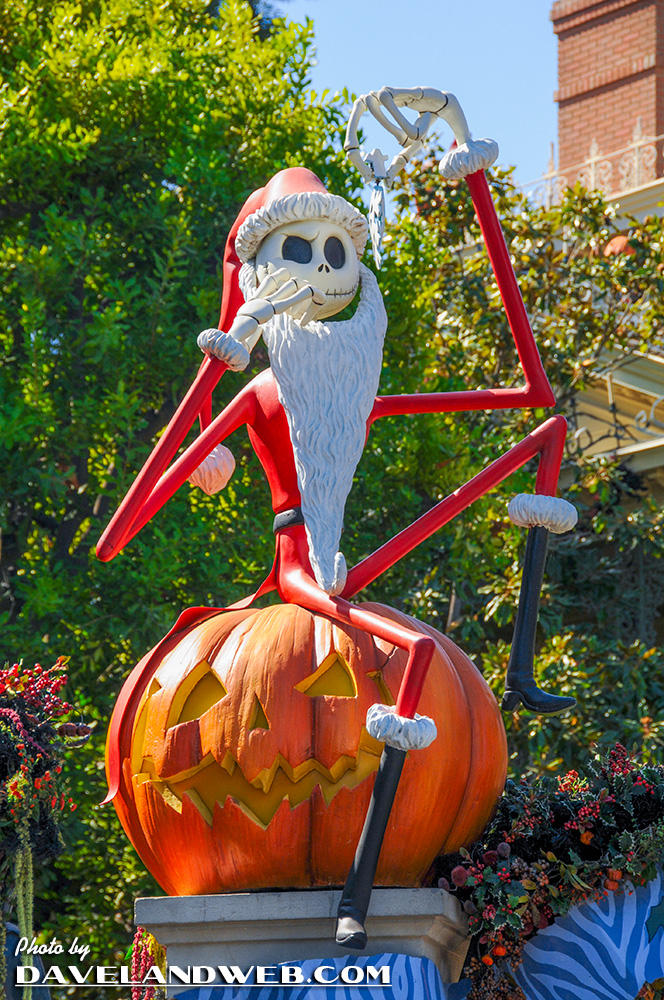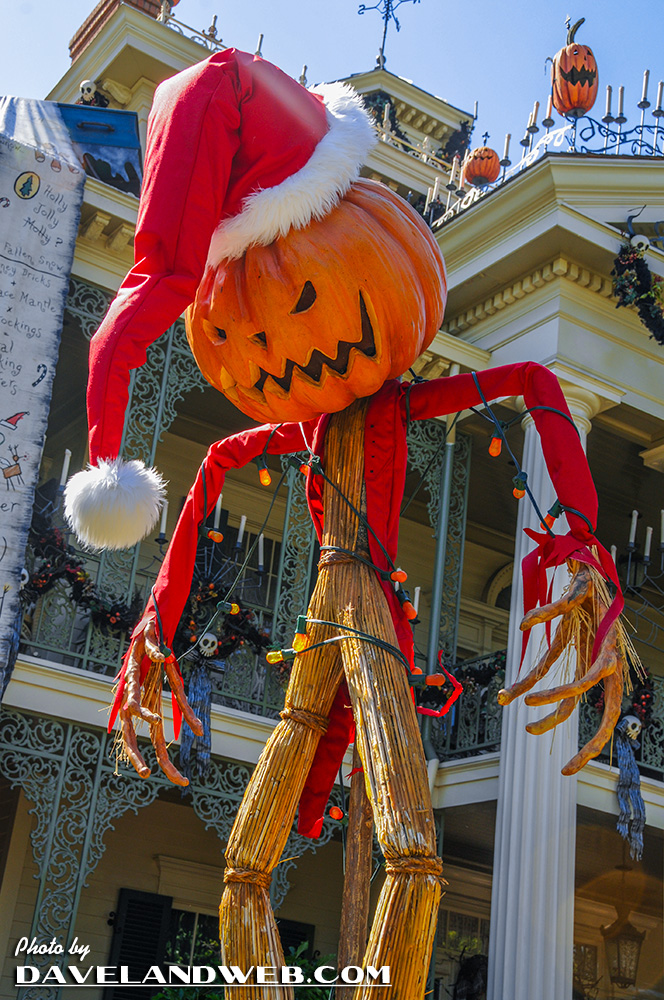 Proving that this attraction looks better at night, here are a few from January 2003: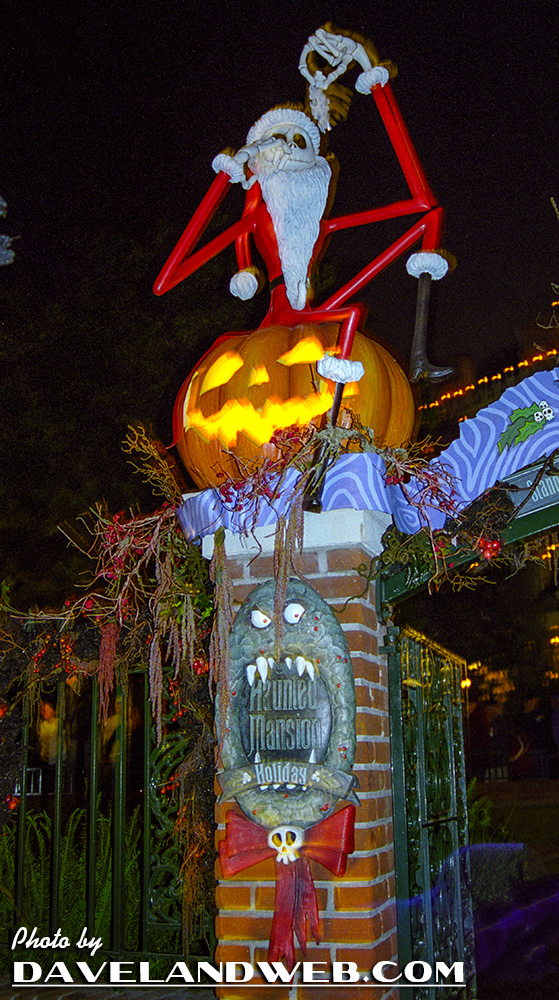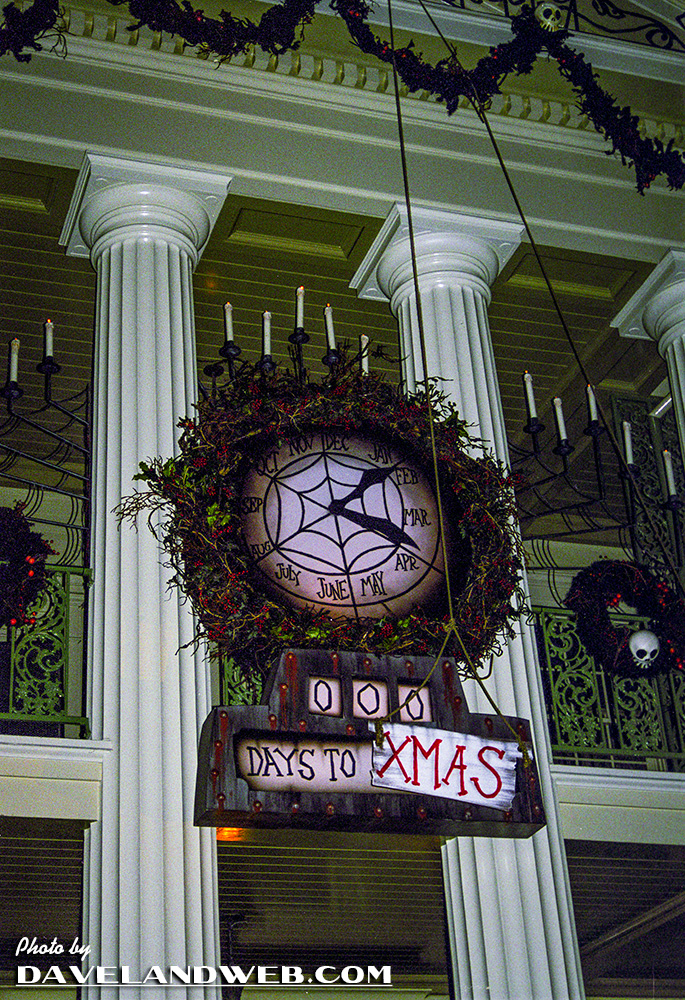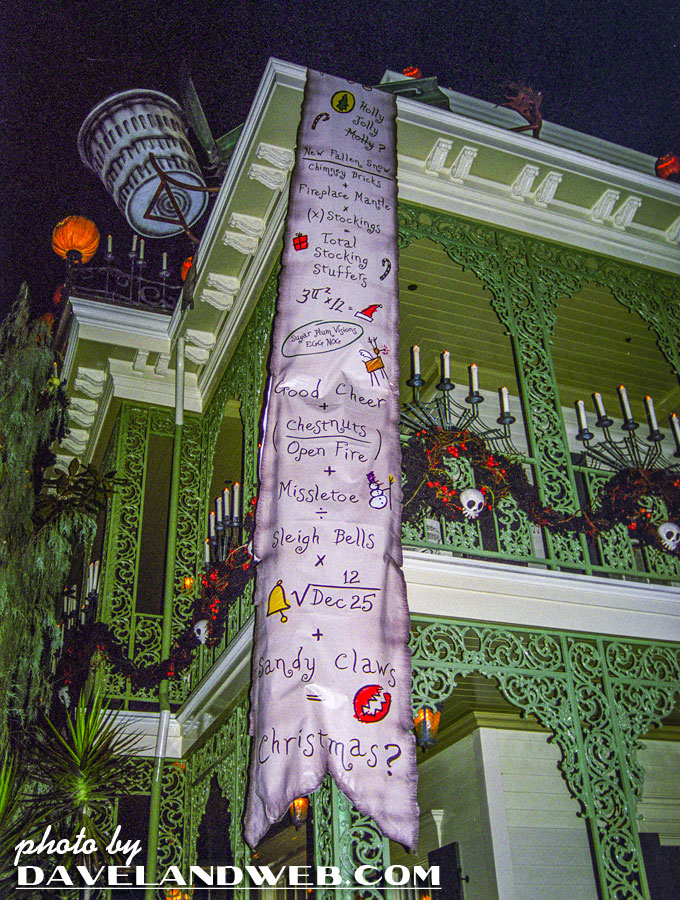 And a few more from earlier that same day: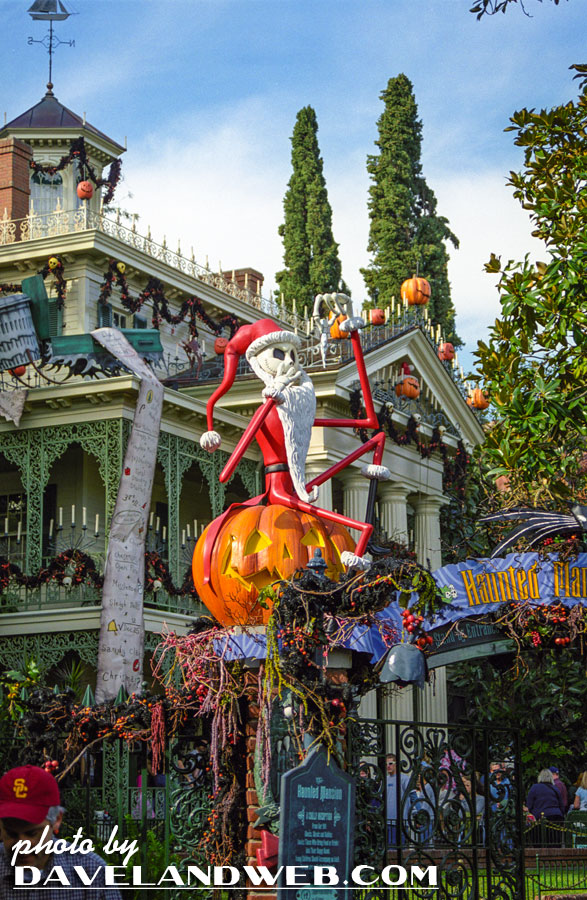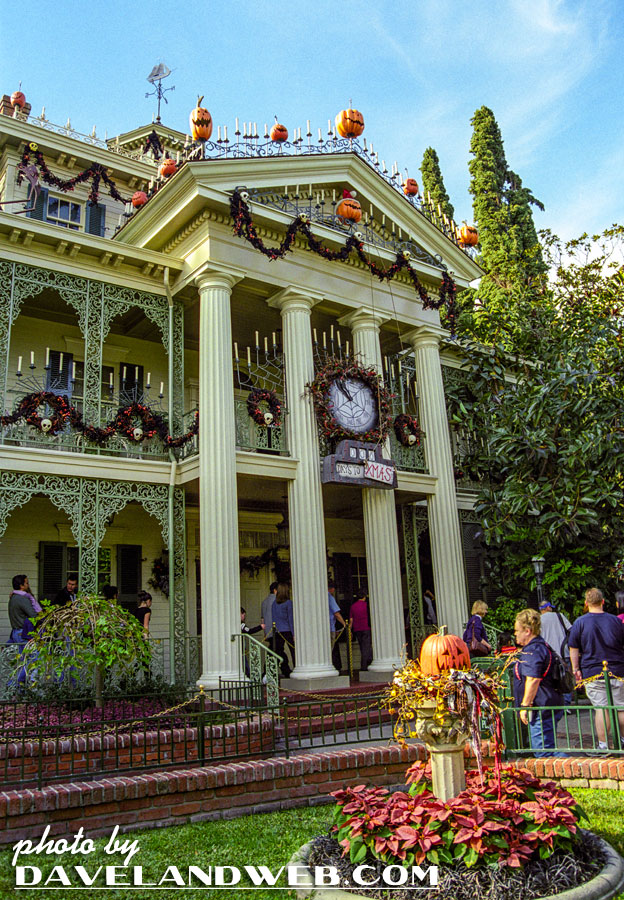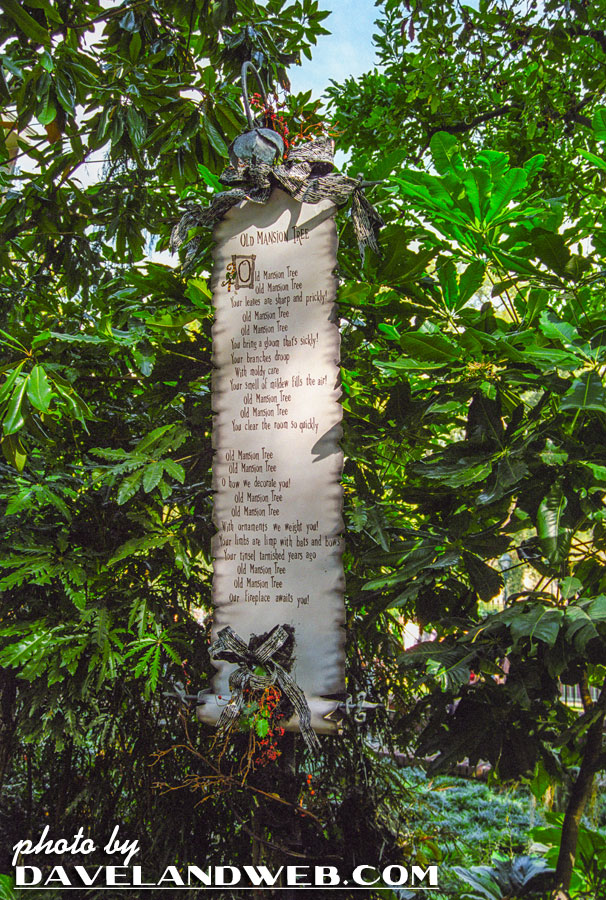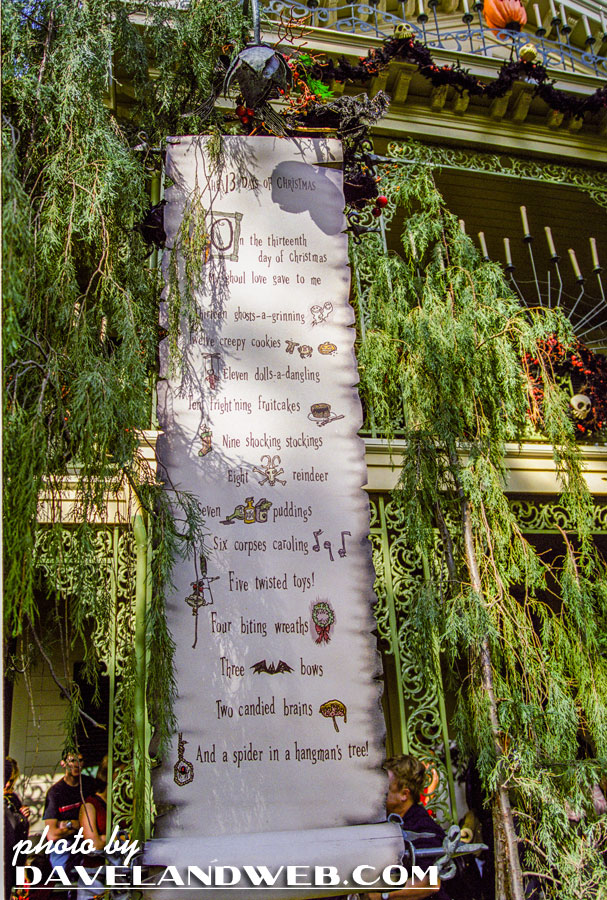 The 2nd time Haunted Mansion Holiday occurred, I made sure I went. This 2-sided handout was given out so that guests could track all the Oogie Boogies located on the attraction: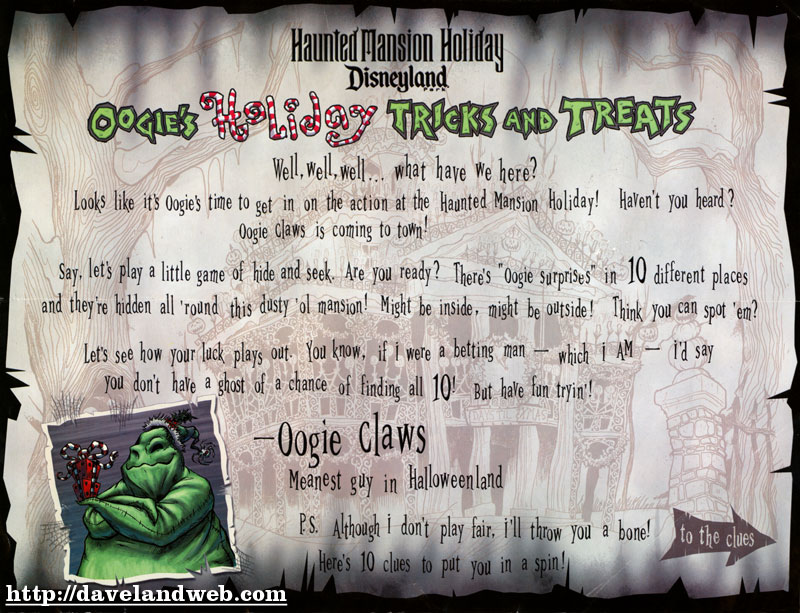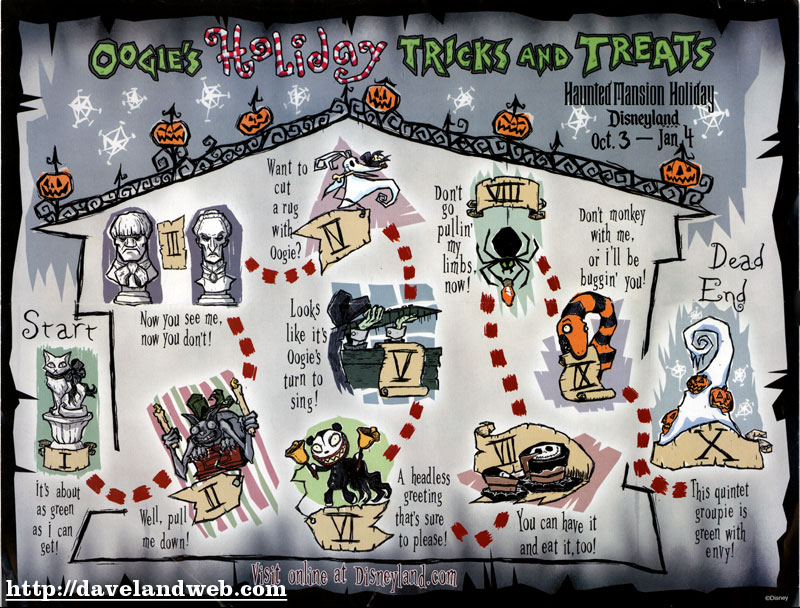 See more Disneyland Haunted Mansion photos at
my website
.