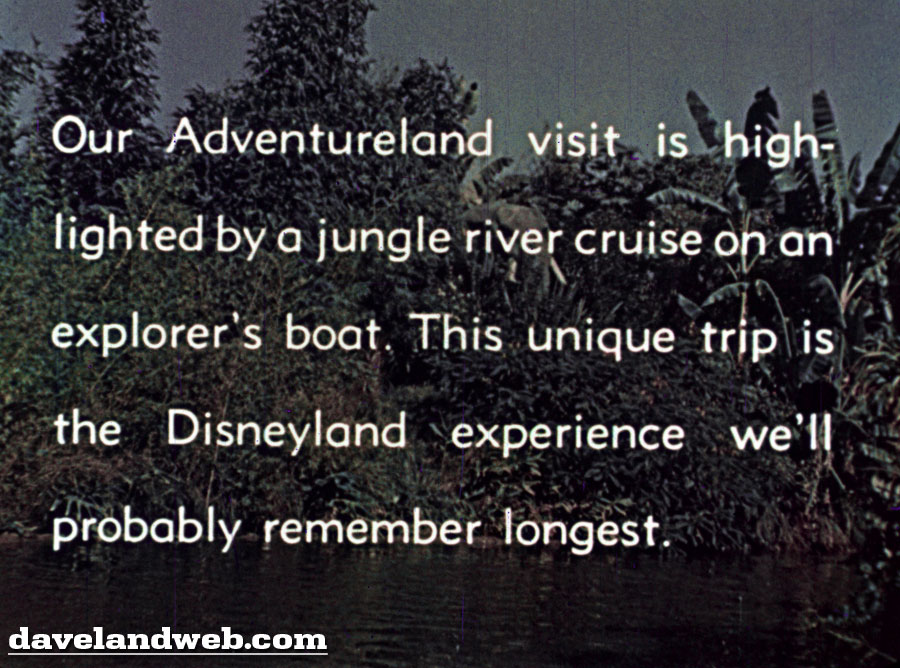 Yup...Susie's not going to forget this trip. She wants to go back to Fantasyland and she's not happy about getting on a dirty ol' boat to see animals. Although we refer to it as "The Jungle Cruise," as you can see by the sign its original name was the Jungle River Boat Ride. I get tired just saying it.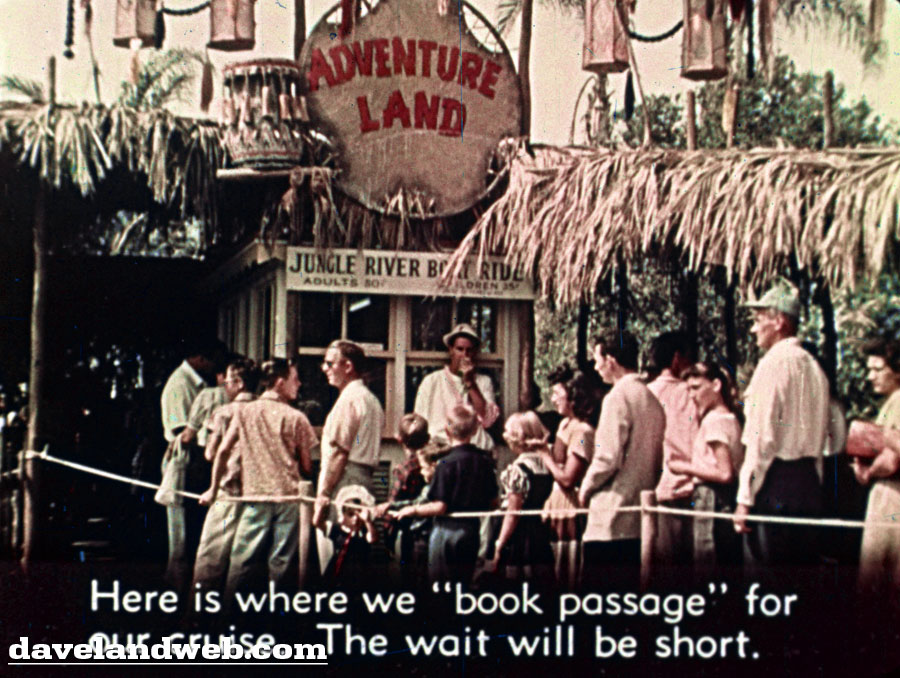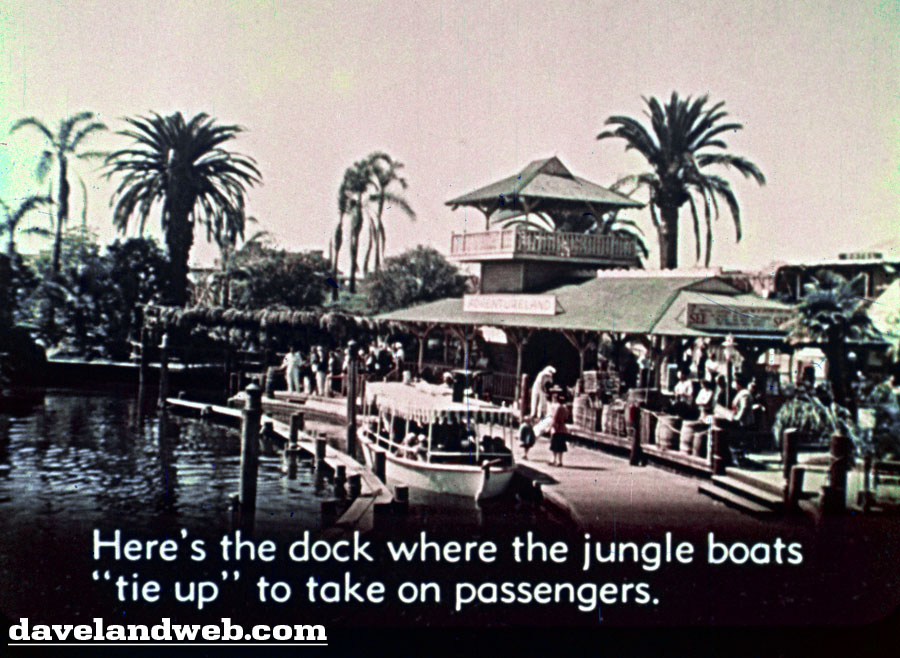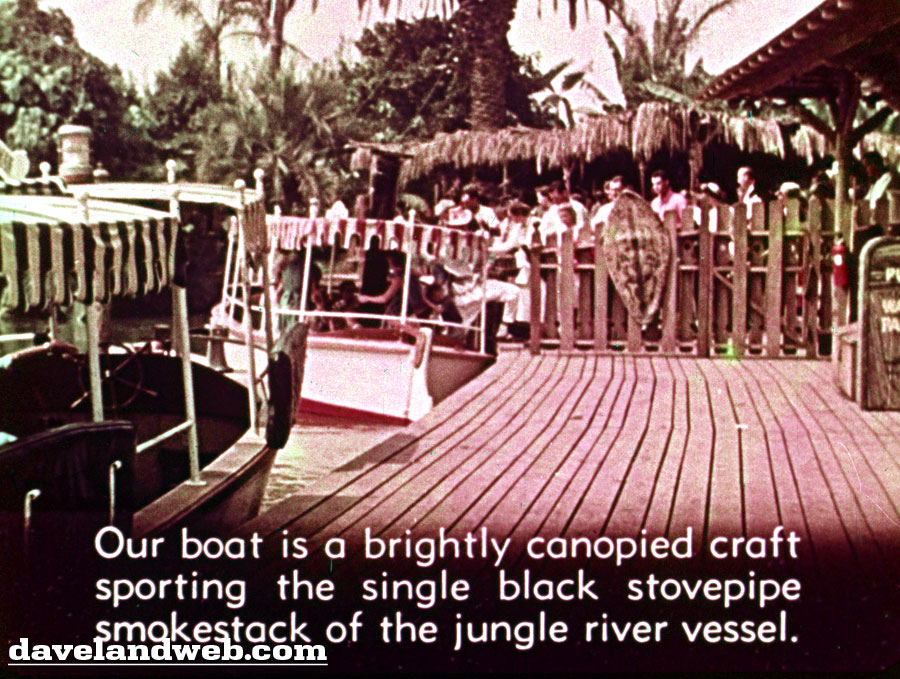 Check out the festive outfit of the skipper!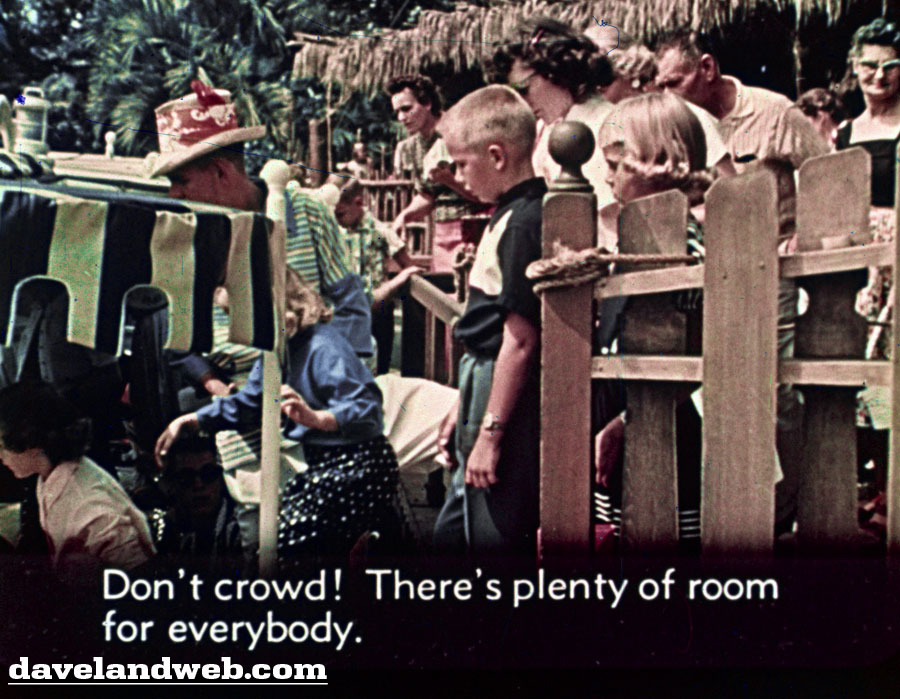 "Danger?" Nobody told Susie about this when she was invited to participate!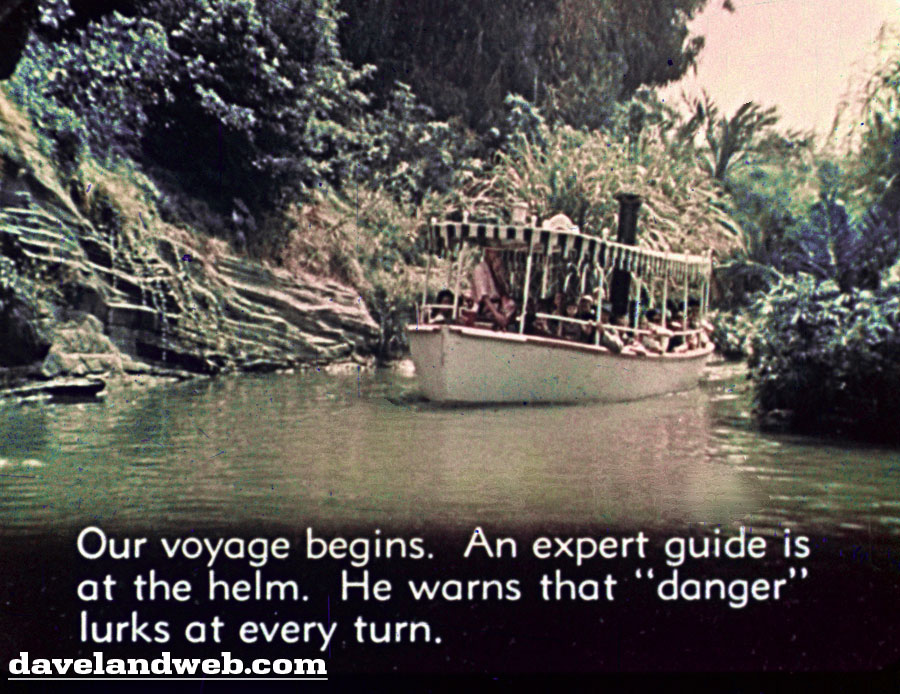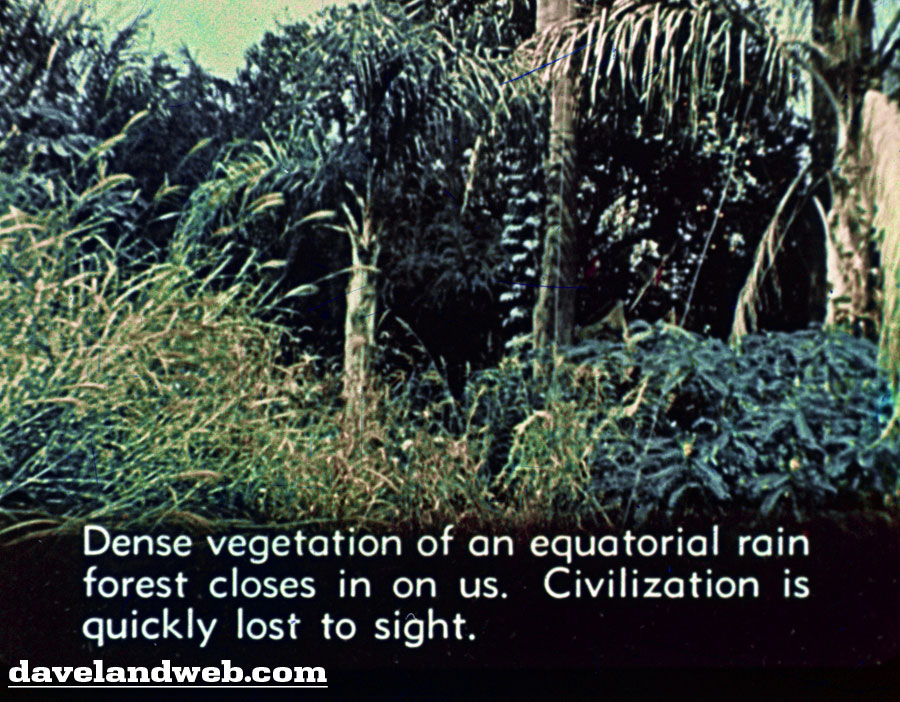 No sign of the swinging monkeys by this time in Disneyland history.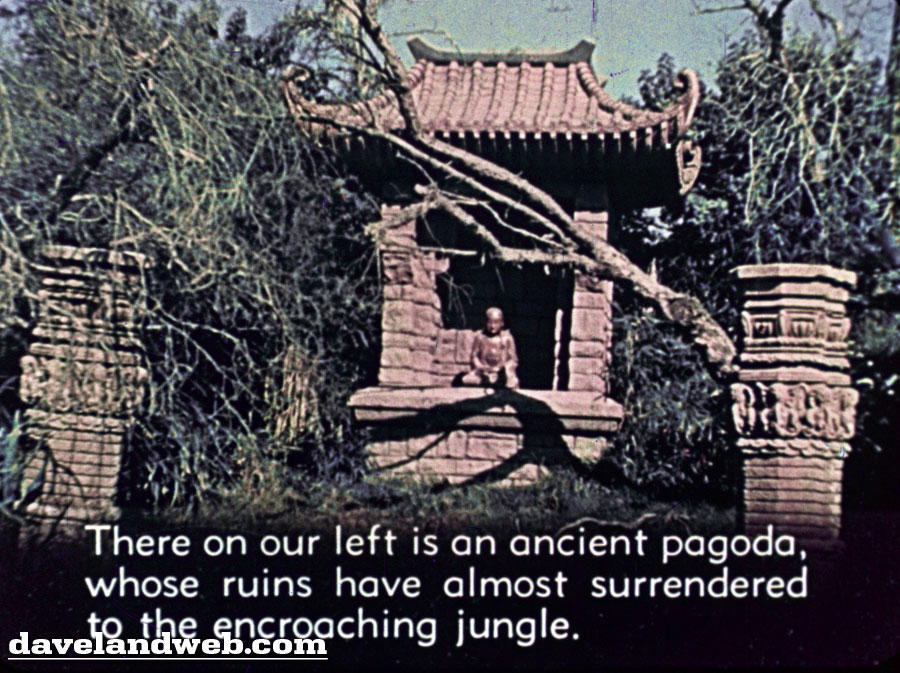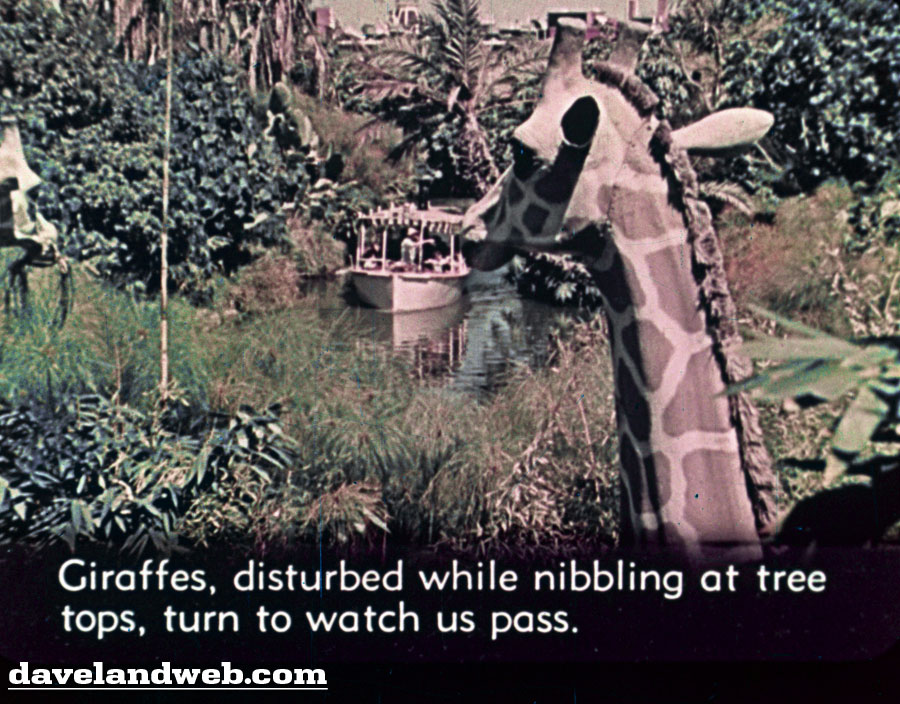 See more Encyclopaedia Britannica photos at
my regular website
.