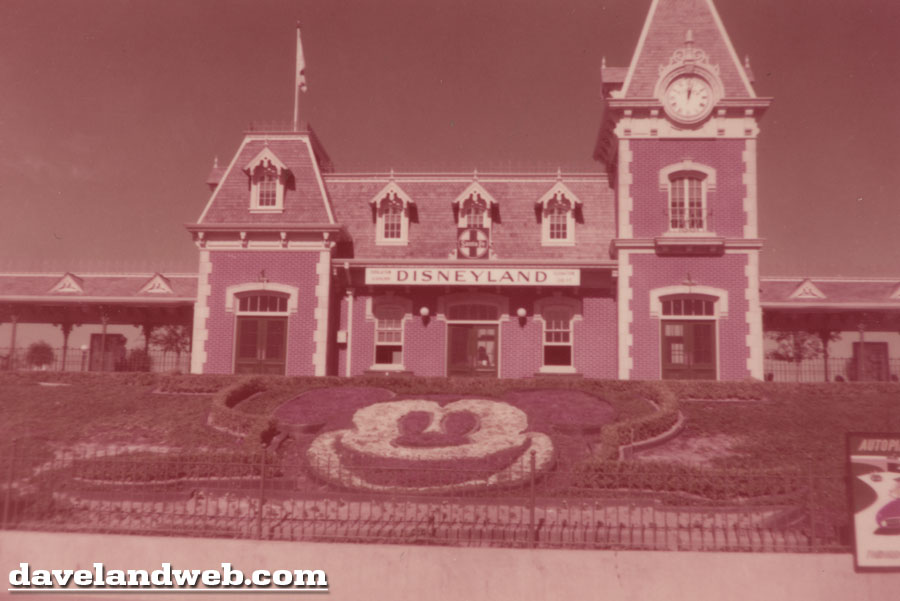 From trash to treasure, this very red vintage print from 1956 looks hopeless...until a little magic from Photoshop is applied—and some blood, sweat, and tears. For those of you who don't use Photoshop, contrary to popular belief, there isn't a button called "fix and restore photo." Oh how I wish there were.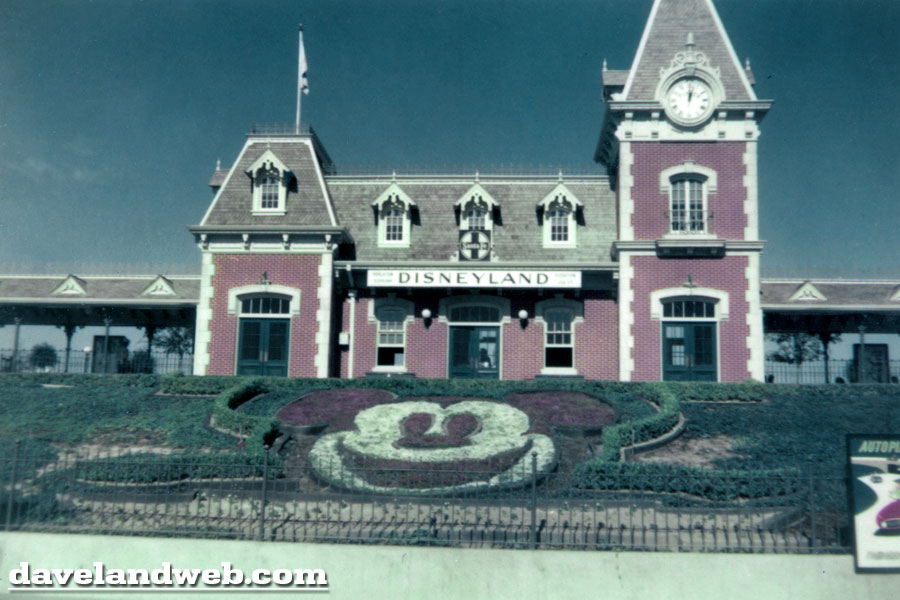 This view of the Castle really amazes me; not just because I was able to bring some of the color back...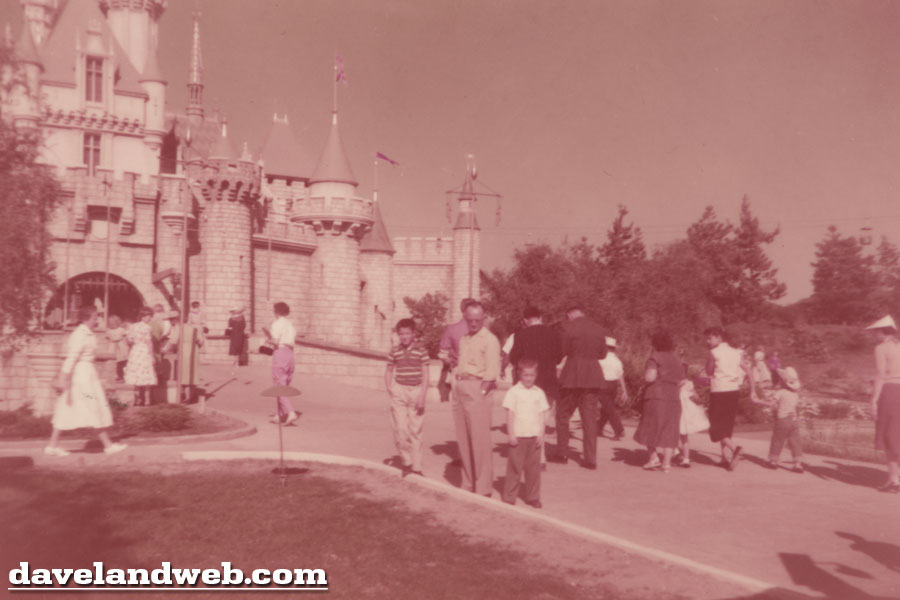 But because the park looks so young. No Snow White Wishing Well, no House of the Future, and no Matterhorn!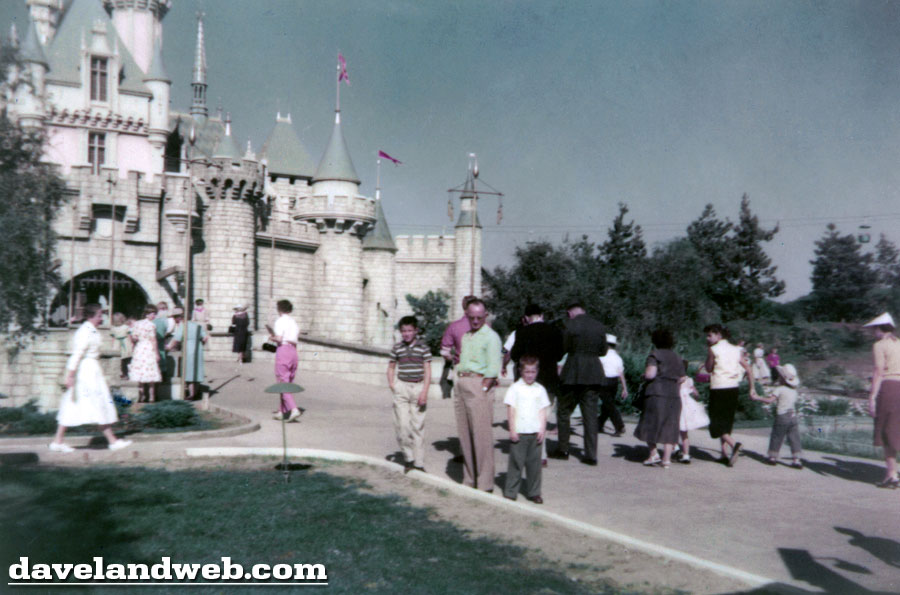 A view of the Mark Twain and a very undeveloped Rivers of America: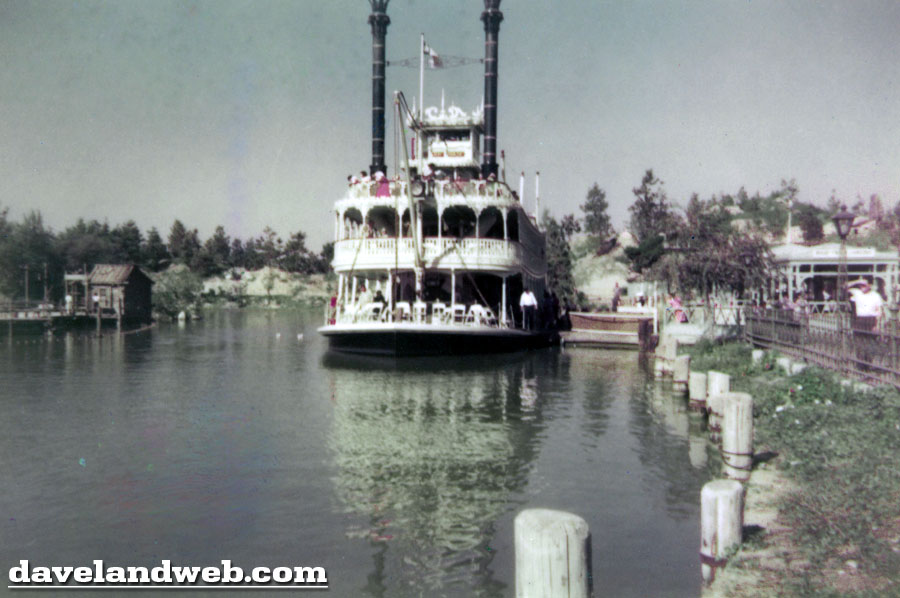 And for the grand finale, here is the reason I bought this set of four: a Skyway shot of the Fantasyland Autopia. BEFORE:
and AFTER: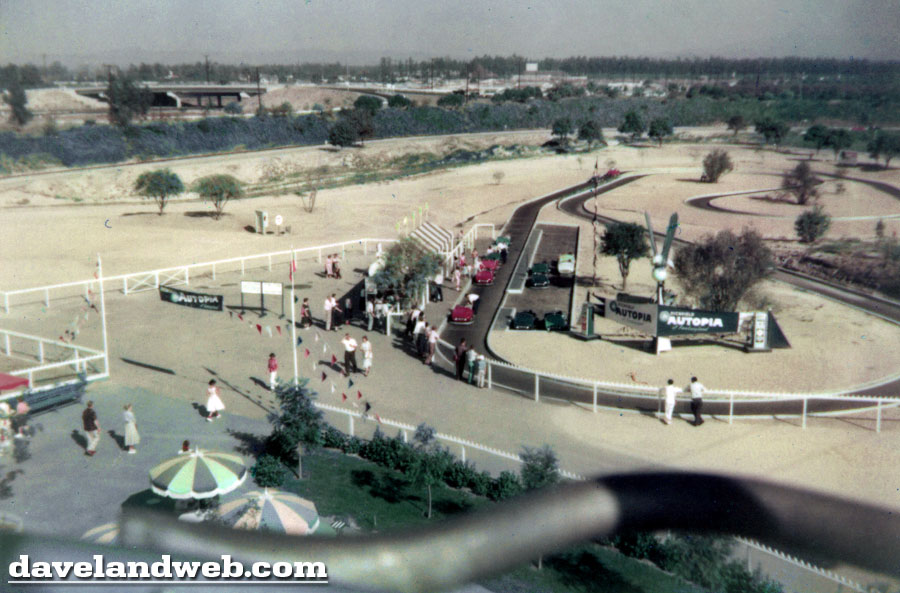 It looks so sparse & tiny!
See more current and vintage Disneyland photos at
my regular website
.