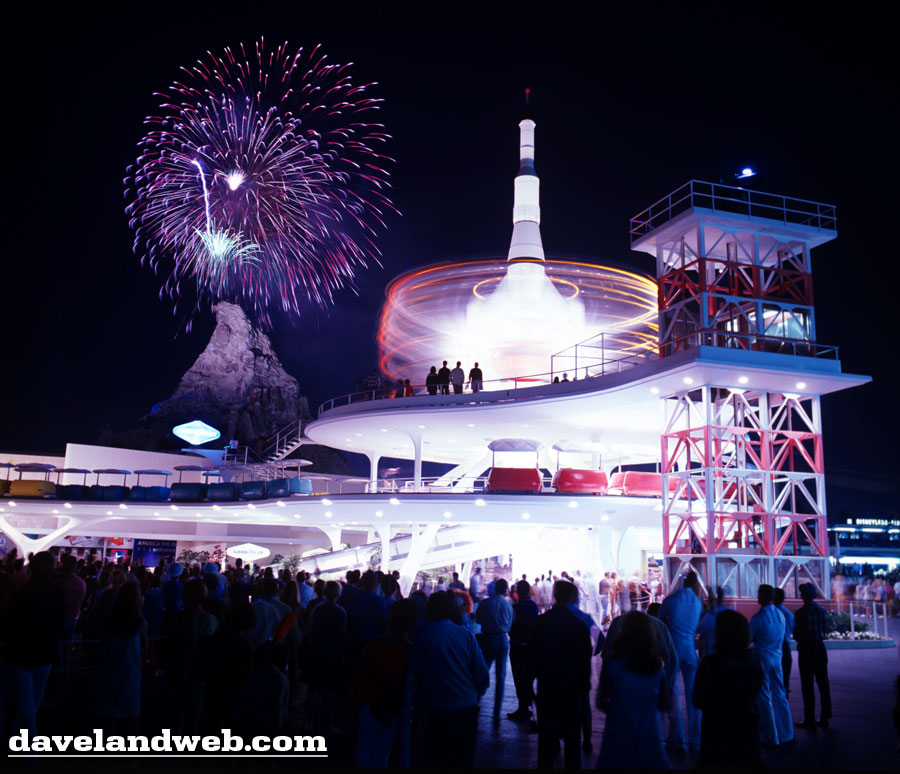 Keep in mind that this photo came about before Photoshop. Isn't it a beauty? This is the Tomorrowland that all of us wish would return, as there is so much going on! The PeopleMover, the Rocket Jets soaring high above the park (not smack dab in the middle of the entrance), the Monorail (visible lower right), the Matterhorn (I know, technically it's Fantasyland!), and look at those fireworks! Wow! Hopefully today's Tomorrowland is in line for some TLC as it sorely needs it.
And here's one of Dean Jones from the lobby of the Bird Cage Theatre just to let him know that Dean wasn't forgotten in the shadow of Lauren Tewes!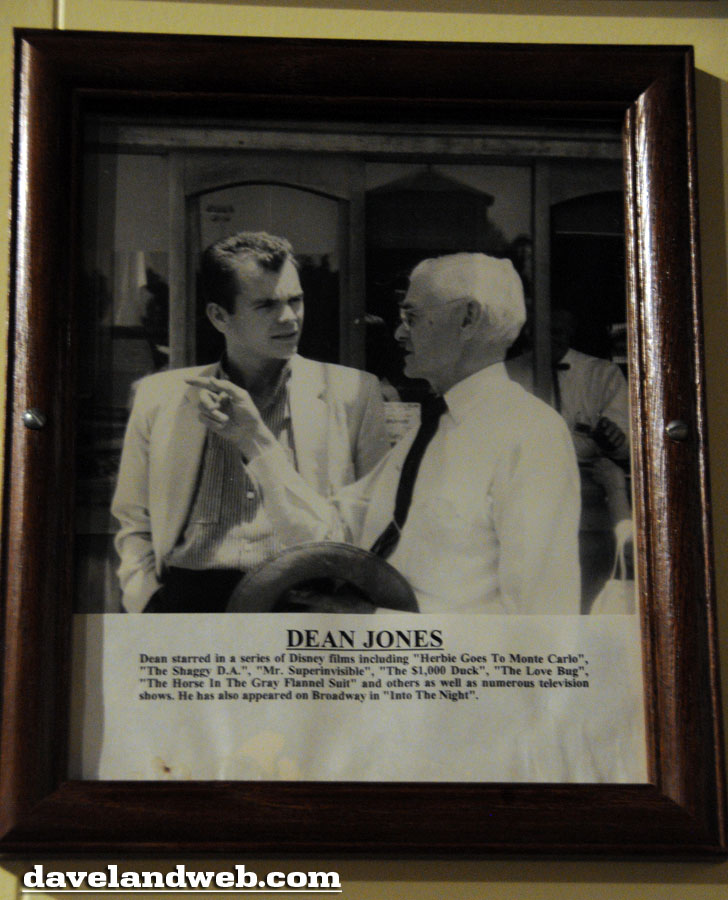 See more Disneyland Tomorrowland photos at
my regular website
.