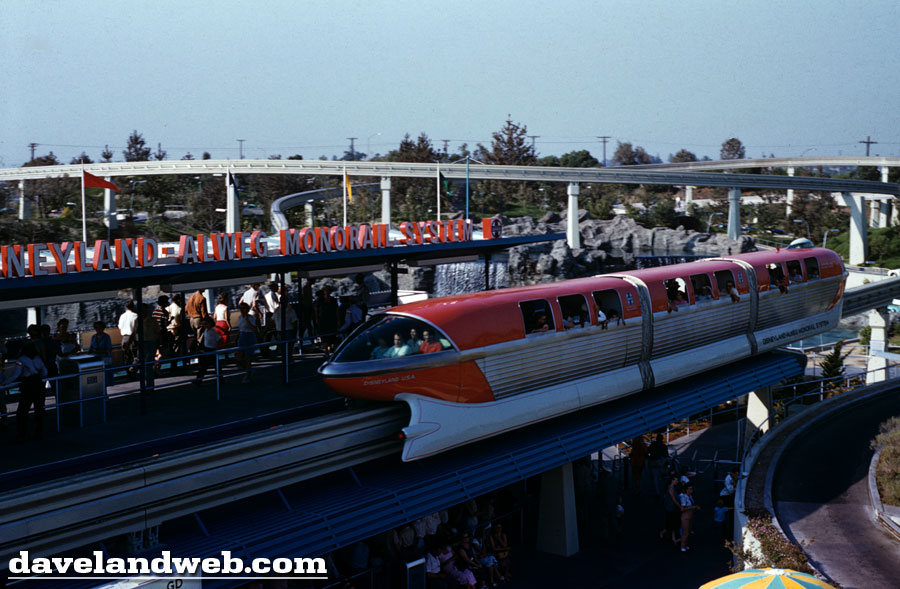 This is definitely a "wow" batch of images; each one provides some juicy closeup opportunities! Shot #1 is one of my best photos of the Monorail at the Tomorrowland station, most likely shot from a Skyway Bucket.
This Moonliner shot is a nice overview of Tomorrowland and gives us three great detailed mini-shots: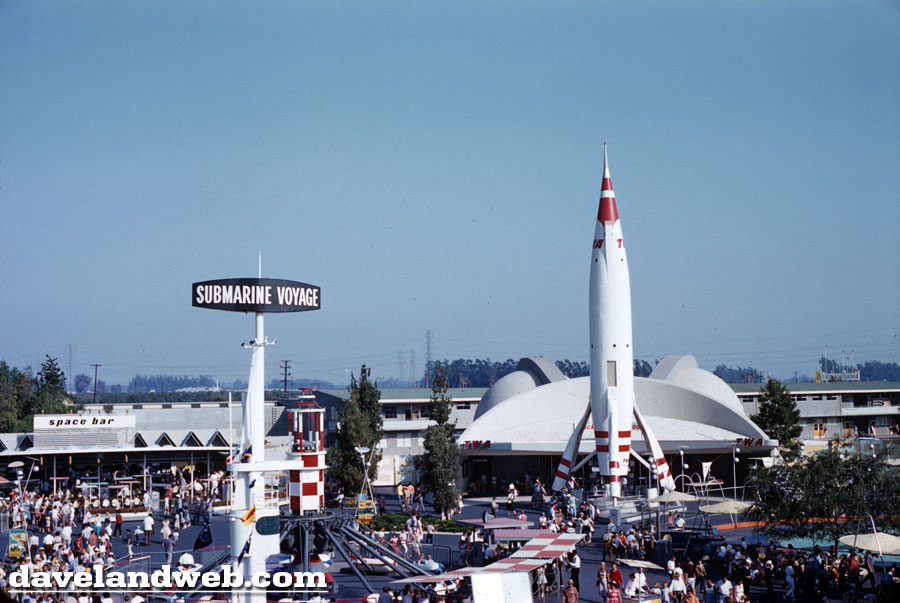 An early view of the Flight Circle (pre Cox-Pilot days!):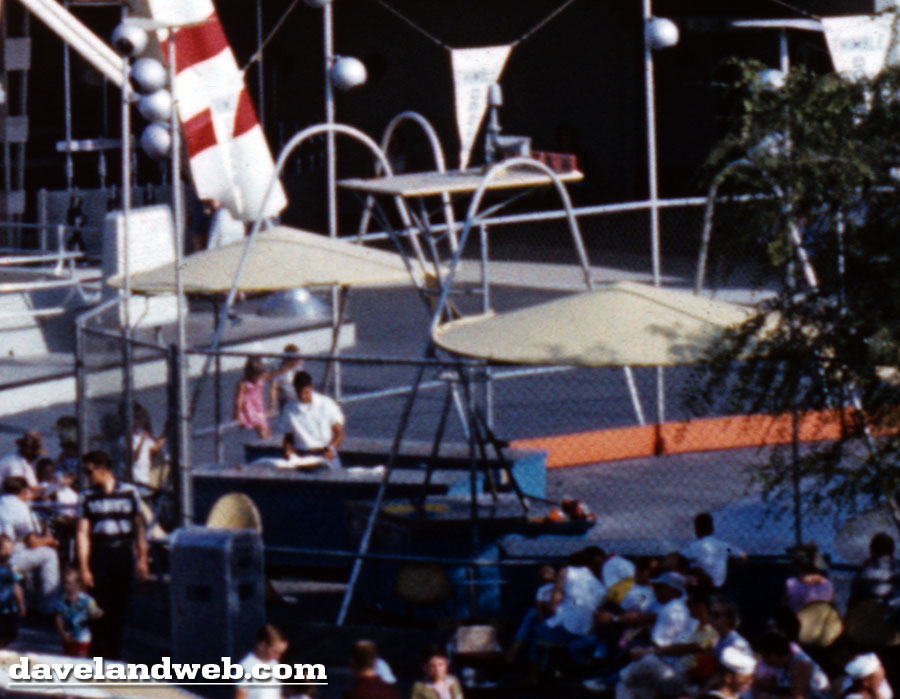 Business is booming at the Space Bar: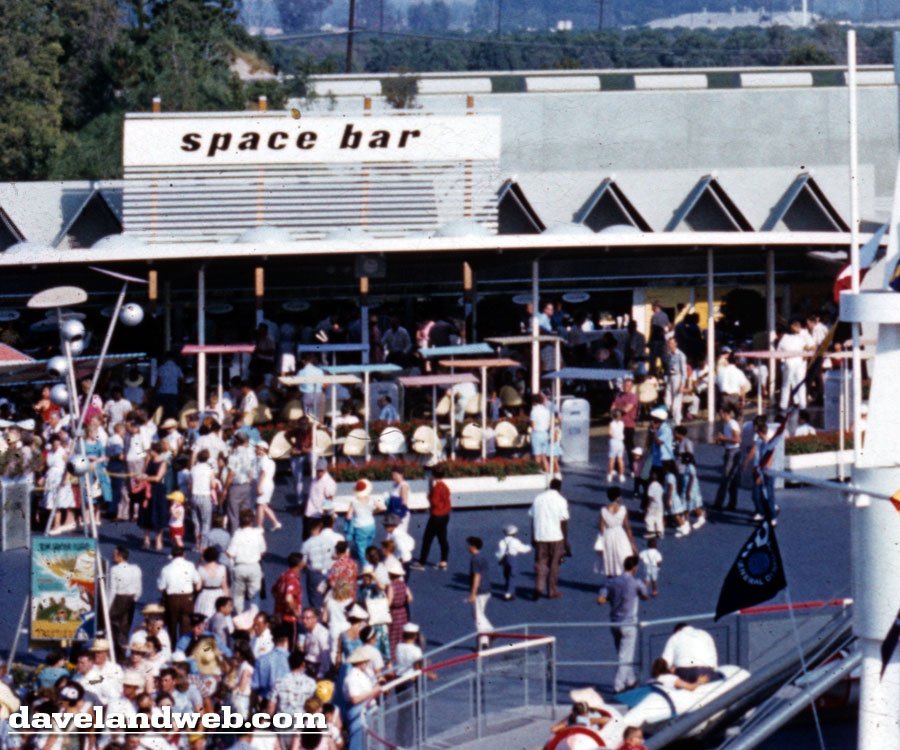 The iconic Disneyland sign is visible behind one of the administration buildings backstage.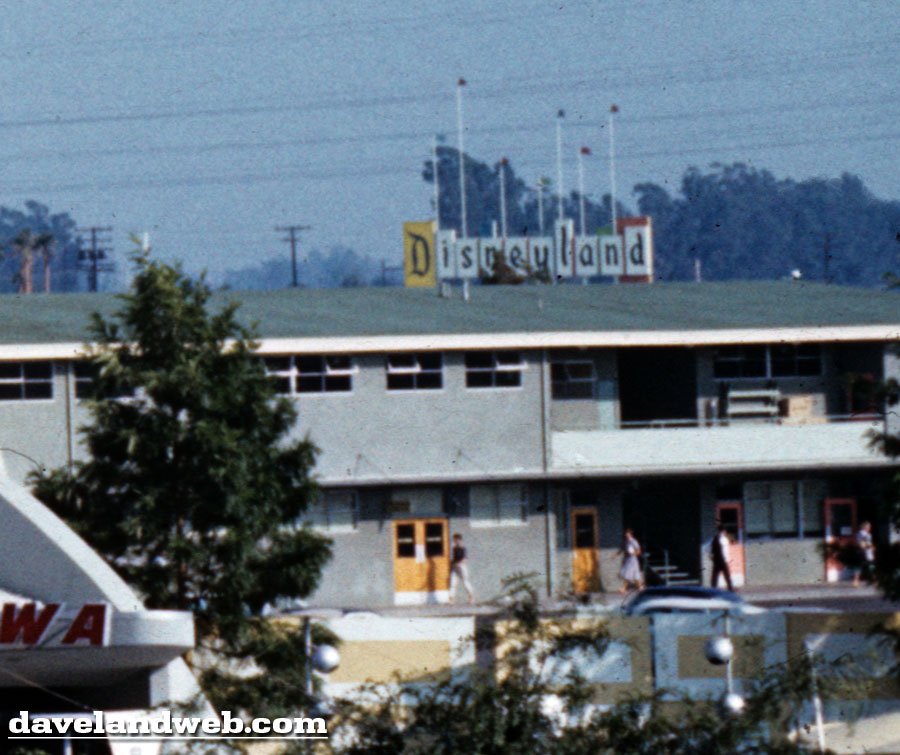 Wouldn't it be great to locate the photograph that this other photographer was taking at the same time?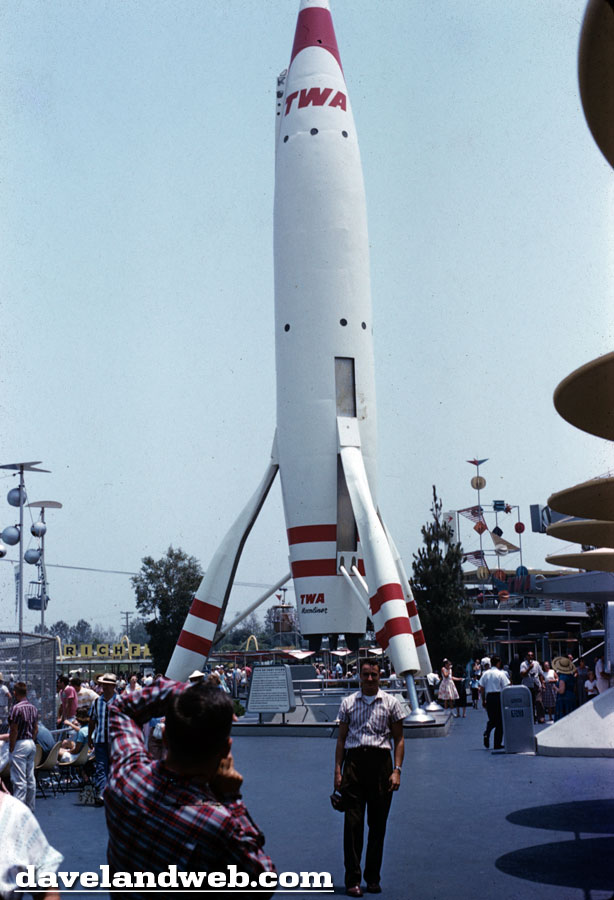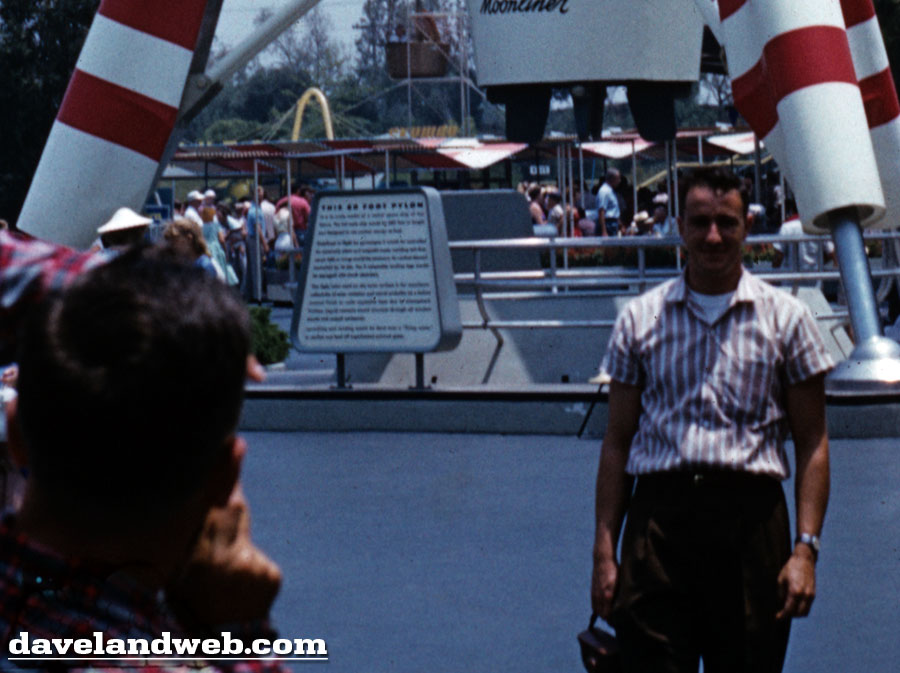 See more Disneyland Tomorrowland photos at
my regular website
.