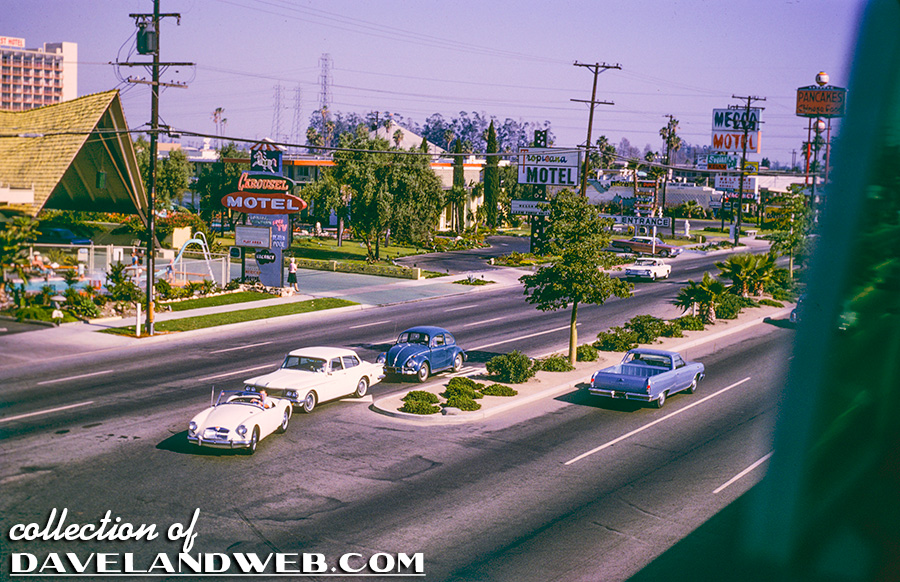 Welcome to Anaheim! Shot #1 from July 1965 shows all kinds of retro-fun! Here you can see the plethora of motels that sprung up around Disneyland much to the consternation of Walt. This detailed closeup is of those fantastically vintage autos. I am guessing that this shot was taken from the Monorail.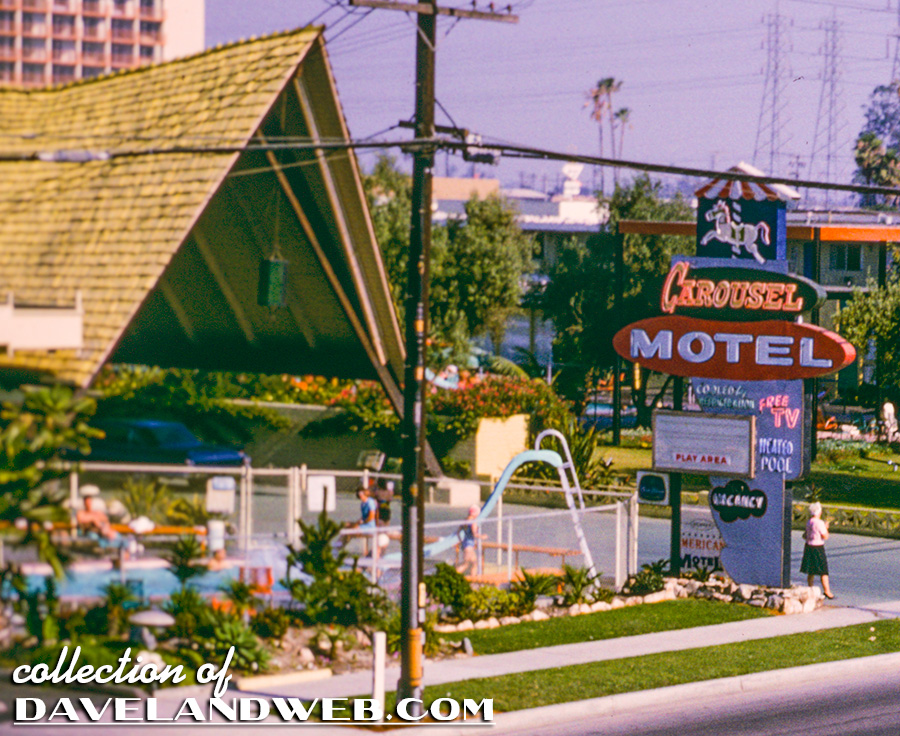 And here we have the genuine article, the Disneyland Hotel: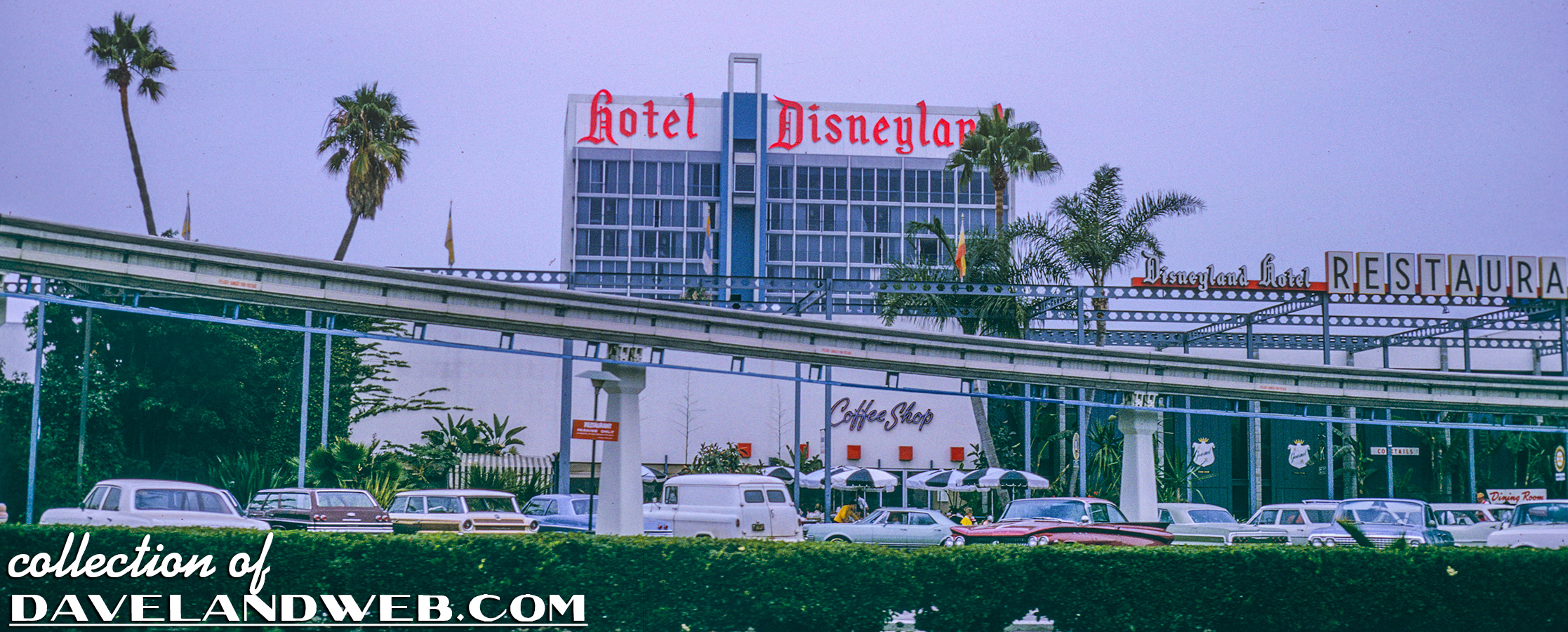 One of my fave views of the iconic entrance sign. It's always a hoot to read the marquee: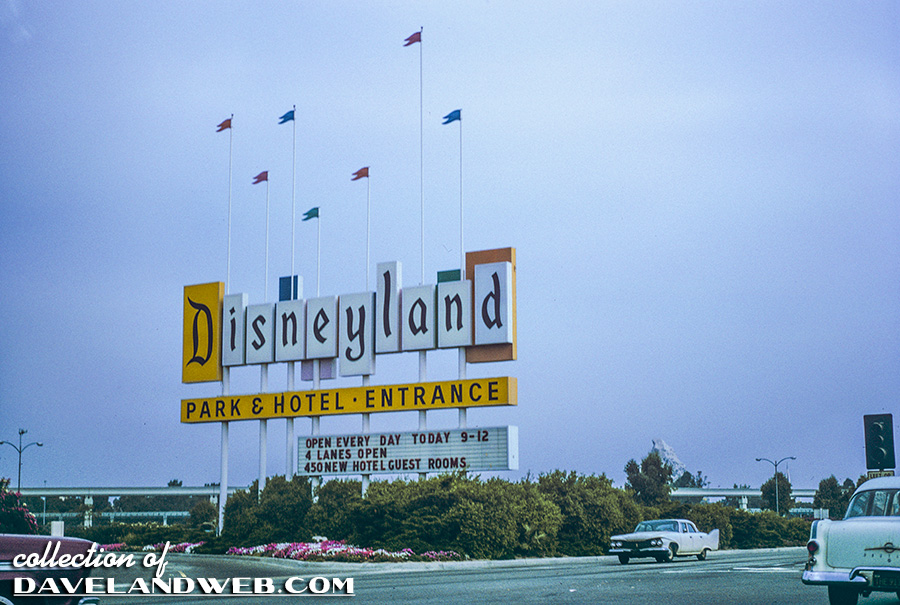 Doesn't look too crowded for a summer day; again, guessing that this view is from the Monorail: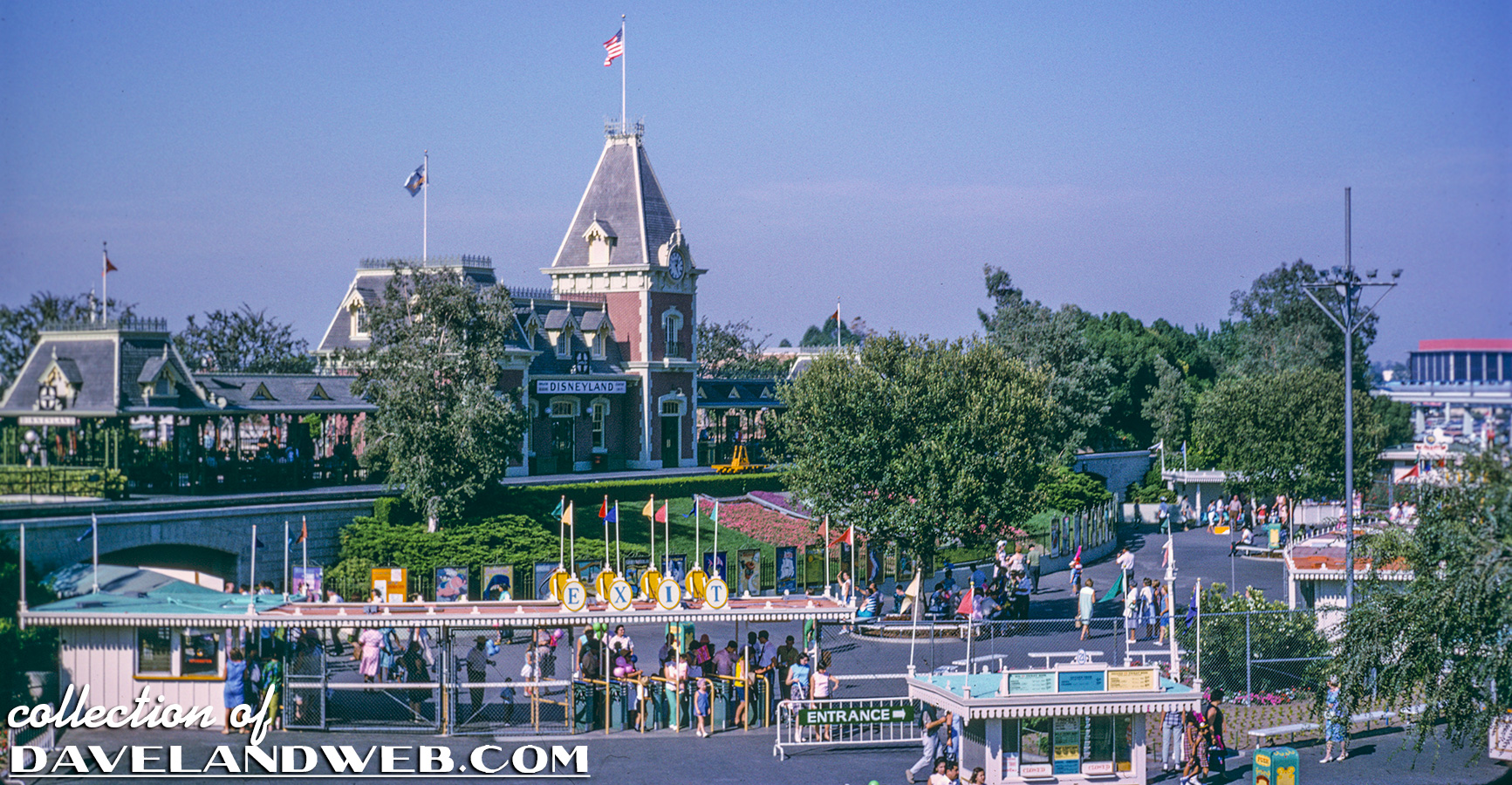 See more Disneyland photos at
my website
.