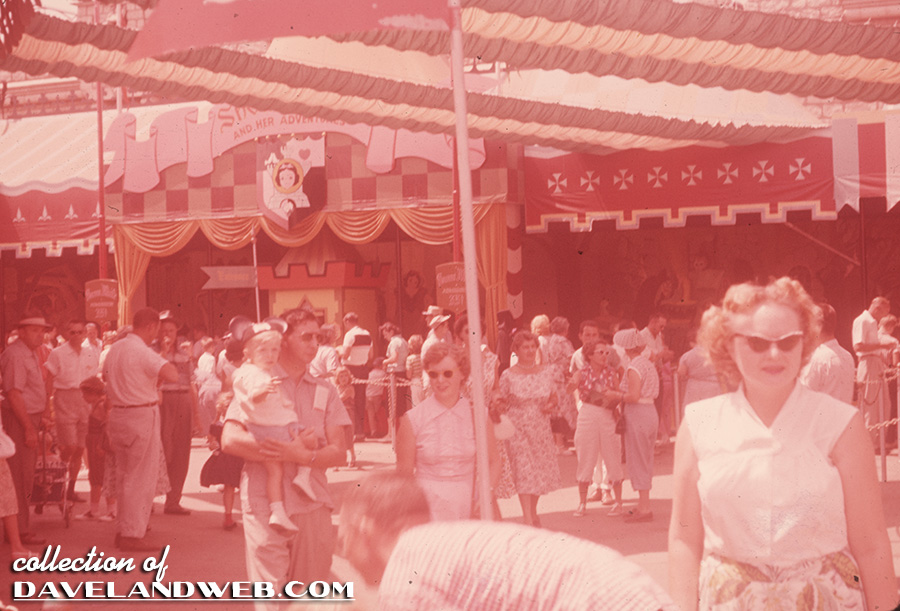 This one from 1957 looks as hopeless as yesterday's companion image, but with some blood, sweat, and Photoshop, miracles can happen! Where's Carol Merrill when you need her? Bonus points to those who know who she is!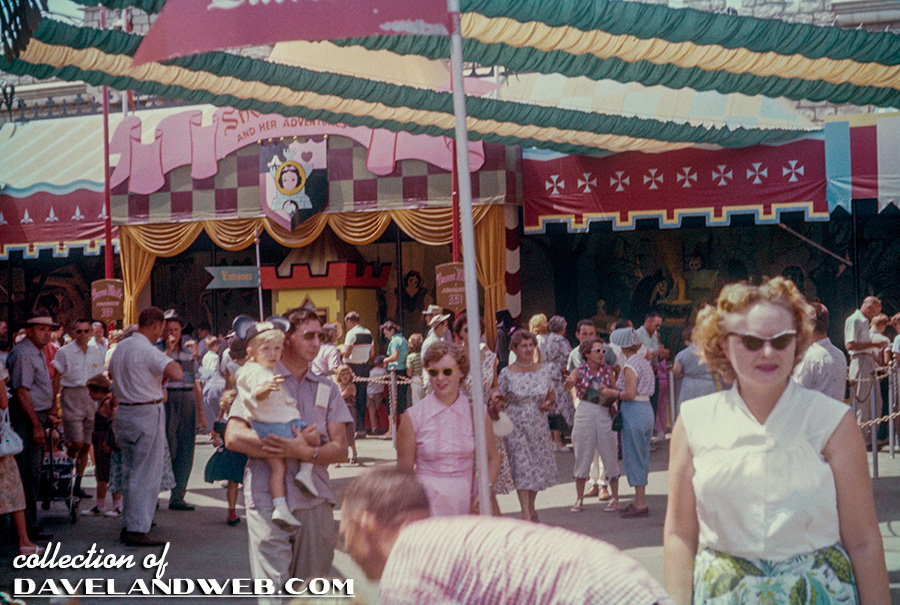 When the Snow White attraction first opened in 1955, it was called "Snow White and her Adventures."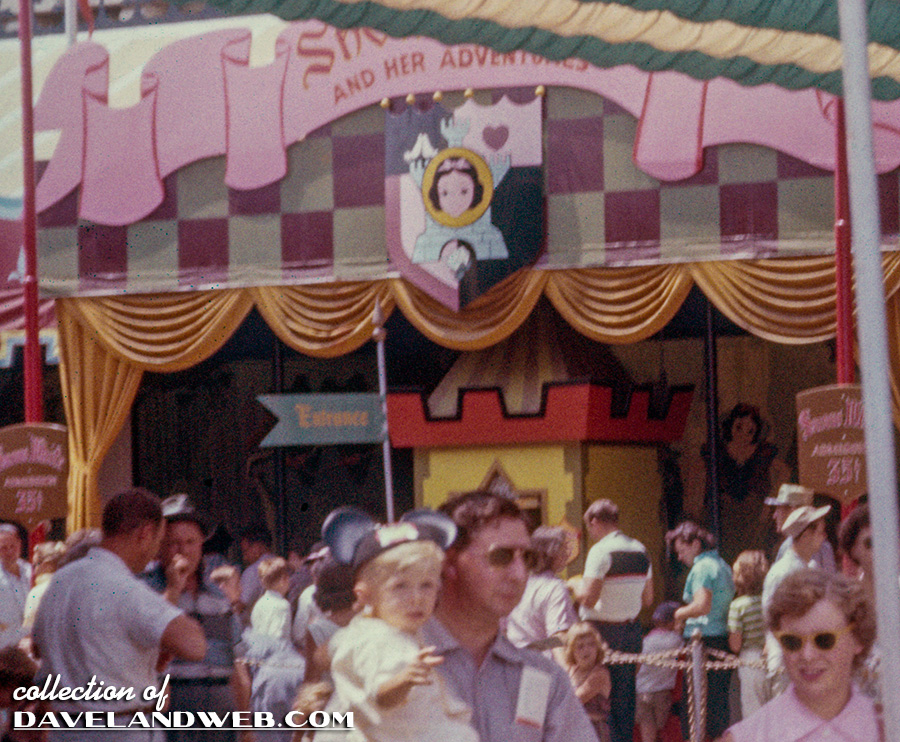 I love being able to see the original queue mural, even if it's a bit grainy.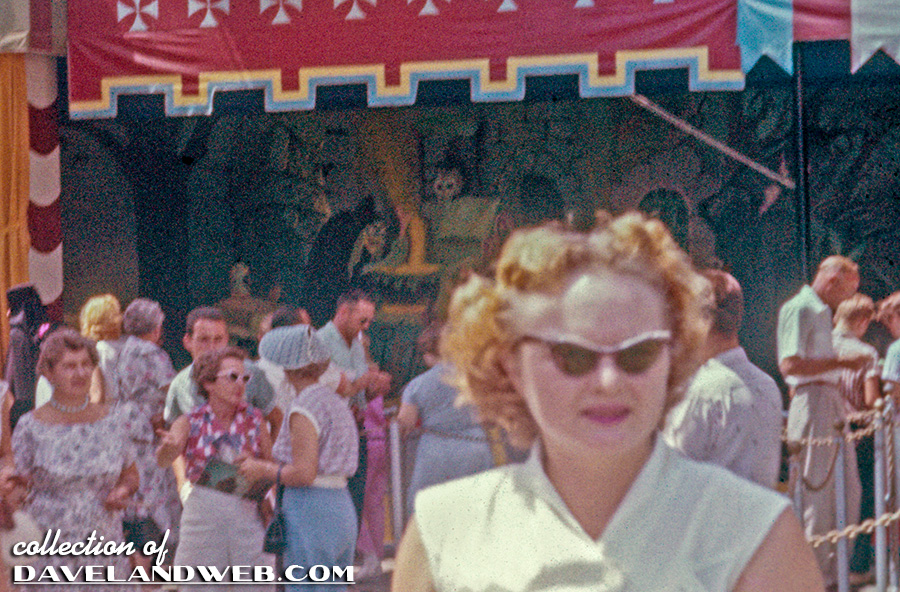 When the attraction reopened in 1983 after Fantasyland received its Tudor remodel, the name changed to "Snow White's Scary Adventures."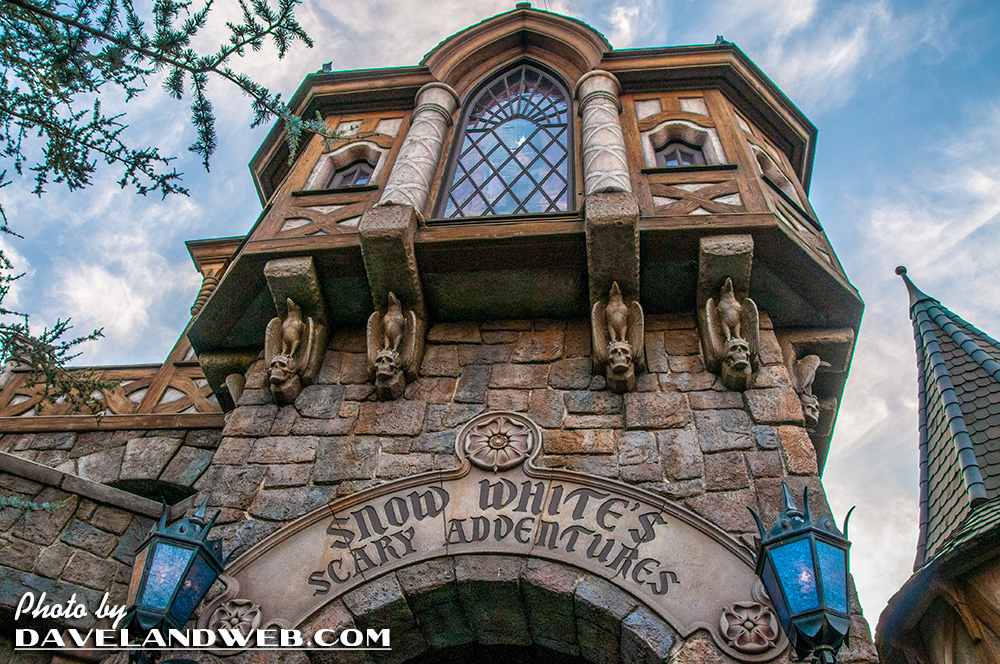 The recent refurbishment greatly toned down the scary elements and is now titled, "Snow White's Enchanted Wish." I have a wish; how about letting kids get the bejesus scared out of them? It's actually healthy!
See more Disneyland Snow White's Adventures attraction photos at my
main website.