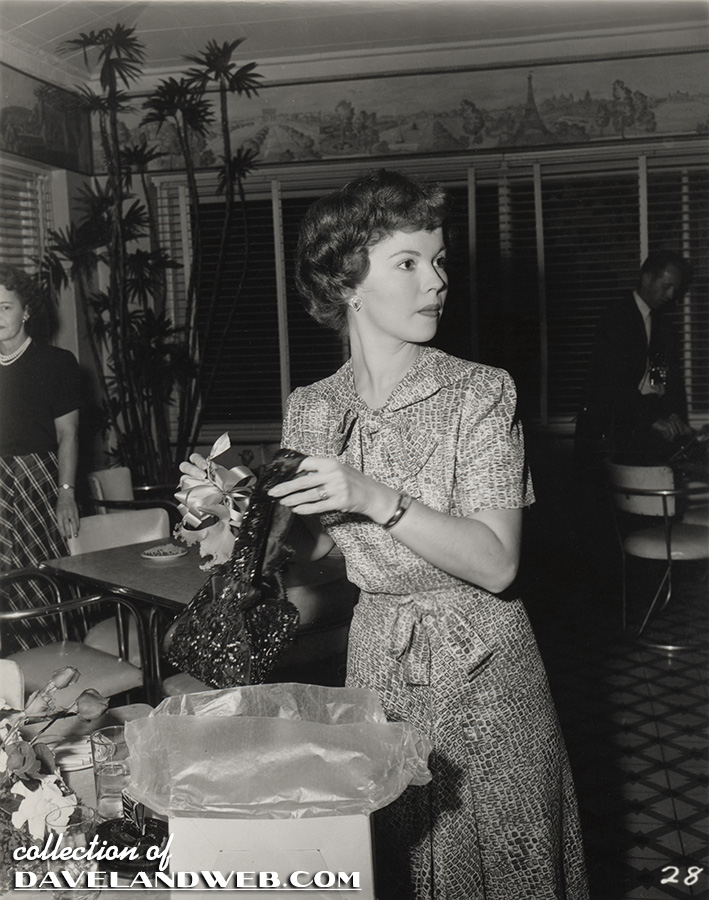 In November 1948, Shirley Temple returned to 20th Century-Fox to make the movie, "Mr. Belvedere Goes to College." Unsatisfied with the films that Darryl Zanuck was picking for their daughter, Shirley's parents bought out the rest of her Fox contract in 1940 and left the studio. A "Welcome Back" party was held at the Fox Commissary for Shirley where many of her former coworkers popped up to celebrate. In the first photo on the far left is Frances Klamt, Shirley's teacher. You can see her much better in this next shot, which also features Shirley's stand-in, Mary Lou Isleib: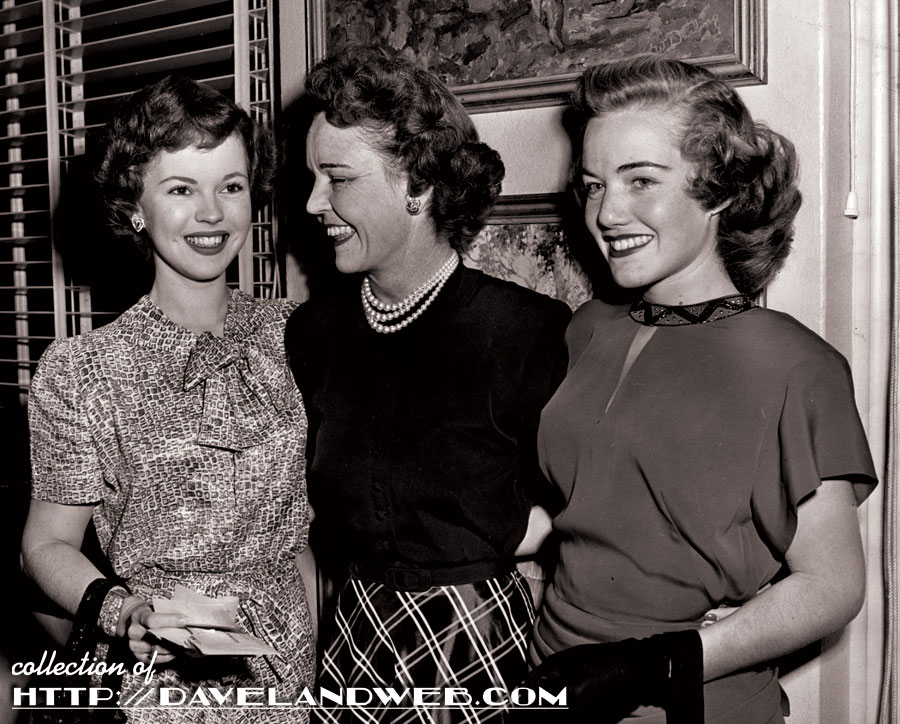 How Shirley and Frances looked in 1938 as they left her Fox Bungalow to commence filming on "Rebecca of Sunnybrook Farm." Where do the years go?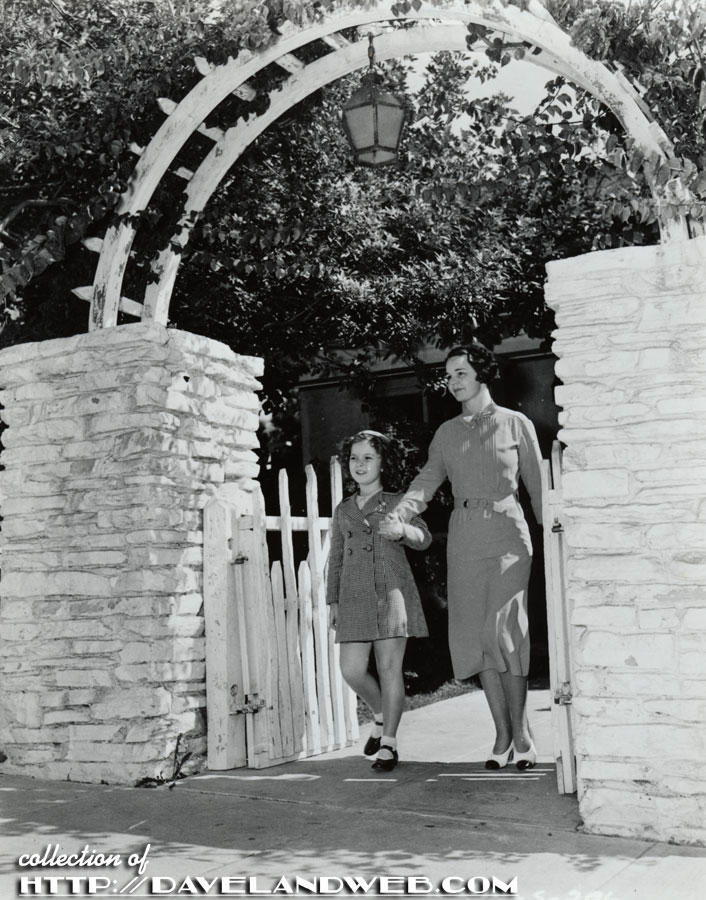 In ten years, Shirley's career had seen a few changes. "Belvedere" was all about Clifton Webb's character, Lynn Belvedere, and Shirley was the supporting character this time around. In this photo from the party, Clifton fiddles while director Elliott Nugent looks somewhat bored smoking his cigarette.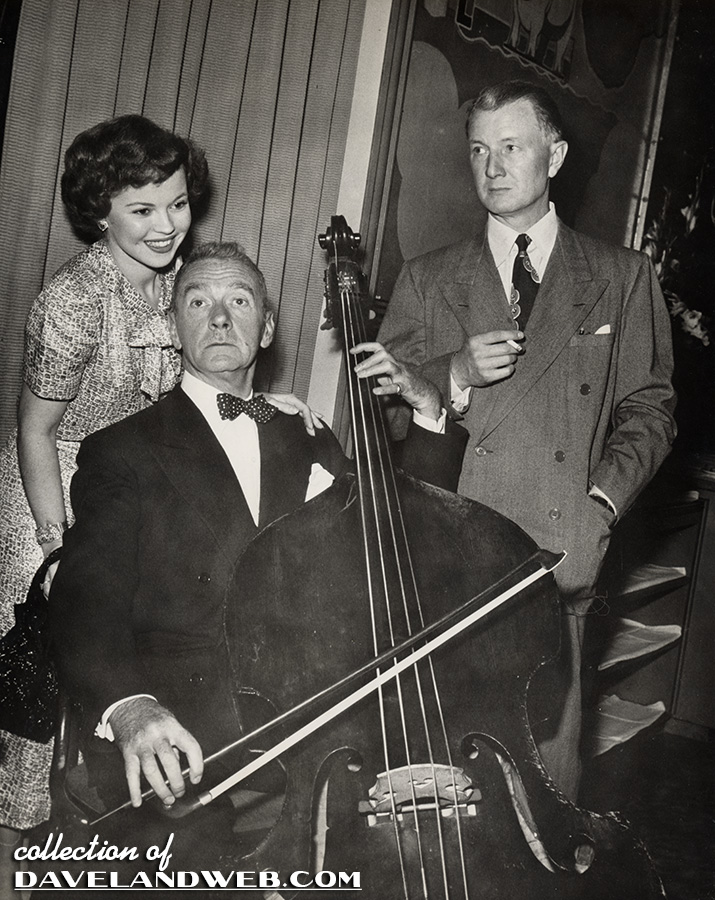 Note the mural behind Nugent: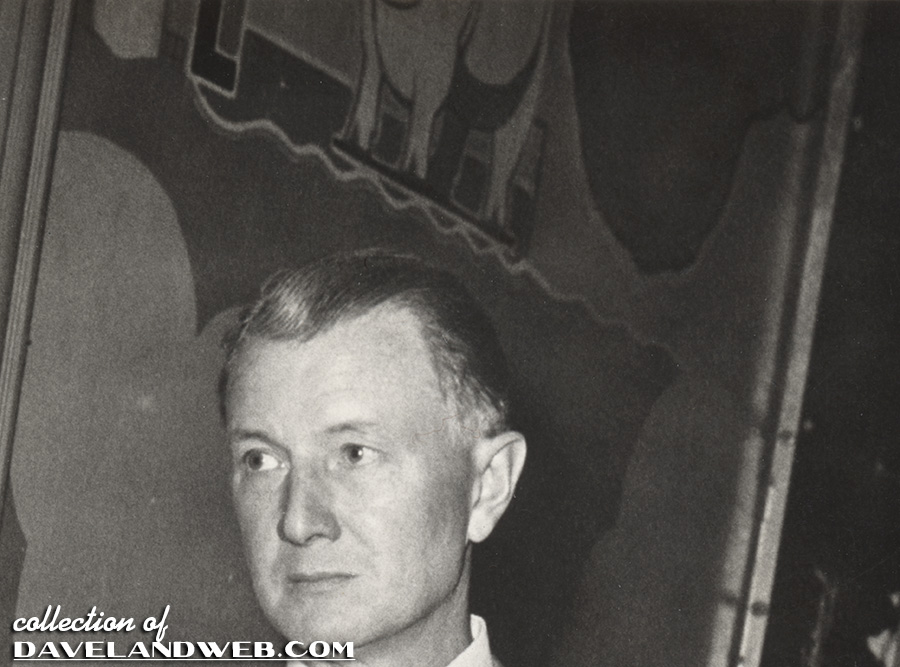 Still there!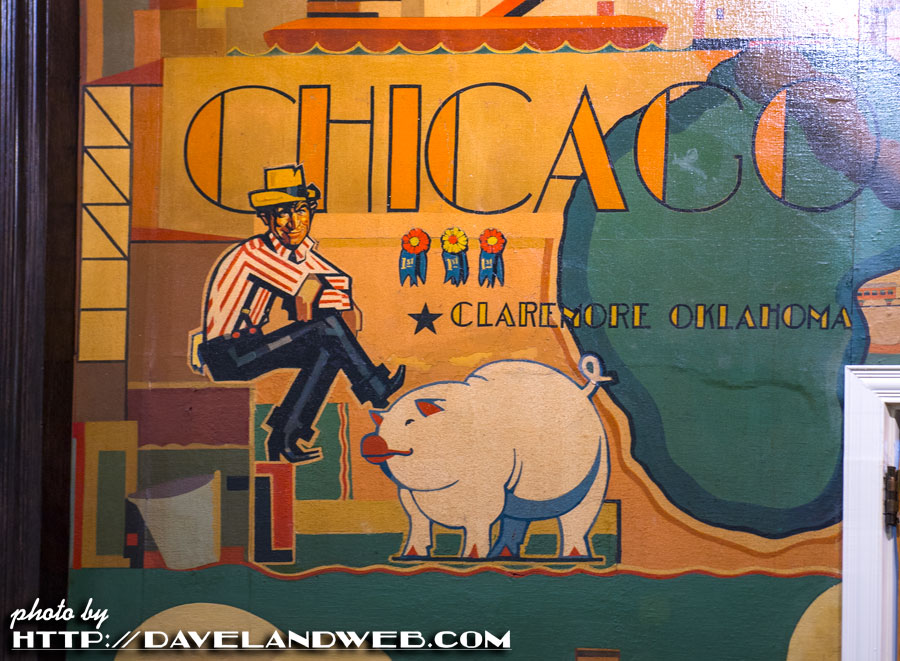 This publicity still for "Belvedere" sums up the situation: Clifton in the lead, Shirley in the background.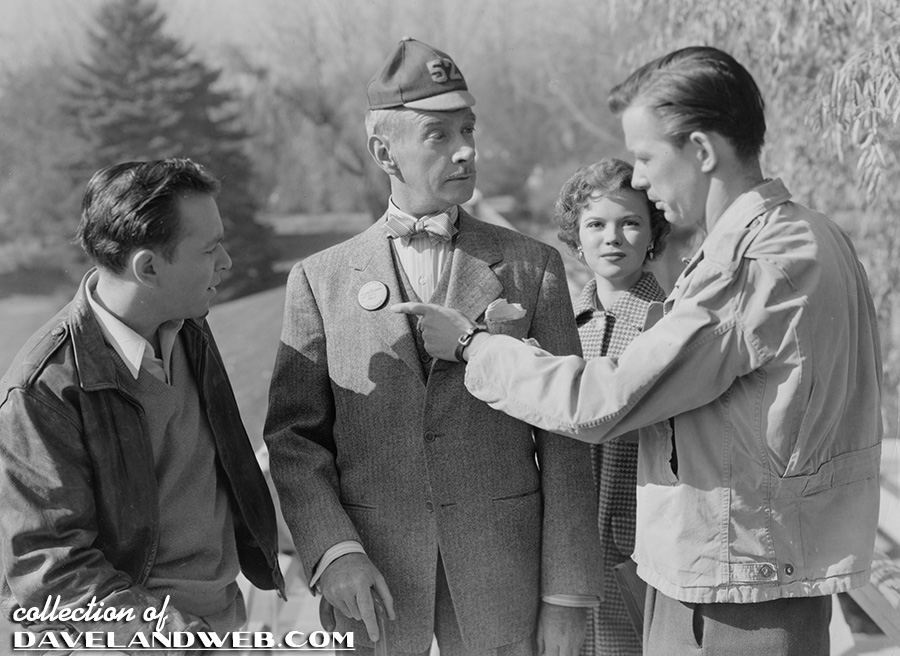 See more Shirley Temple photos at my
main website.