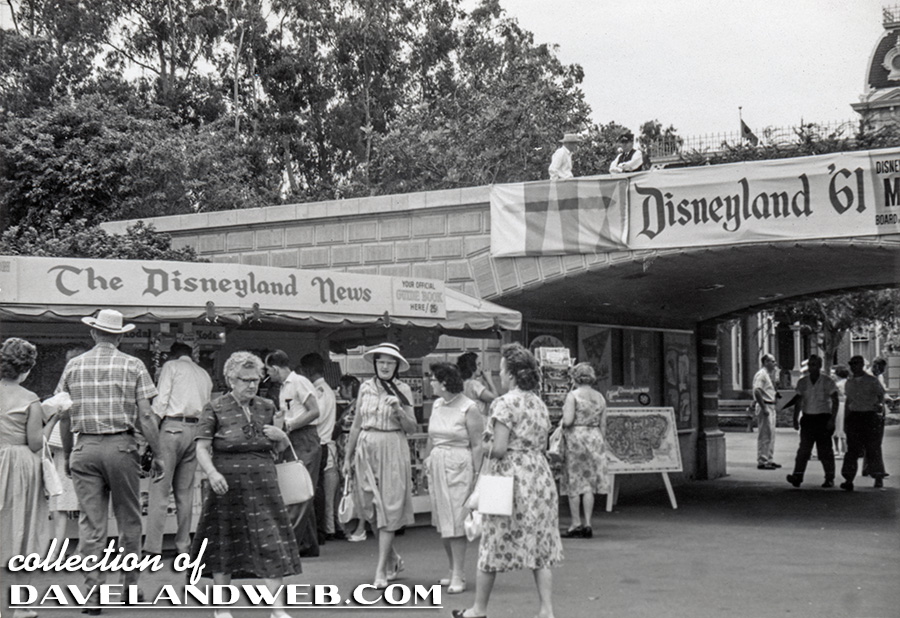 I am digging this 1961 black and white image of the Disneyland News Stand near the entrance tunnel into the Park. I secretly hoped that the gentleman in the hat was Walt, but upon closer examination, I don't believe so.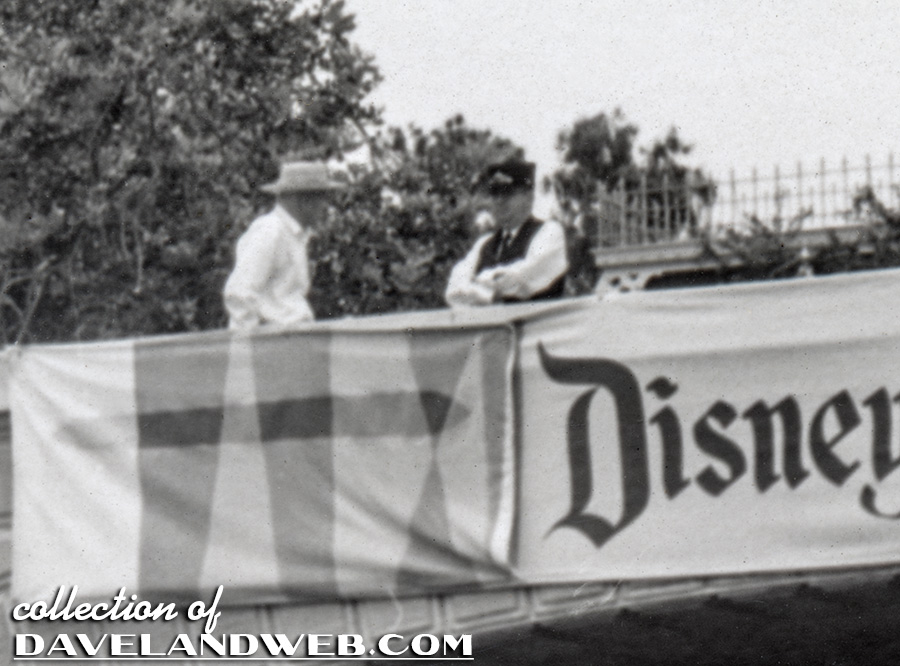 Although Walt wore hats like that, the face and body seem a bit off.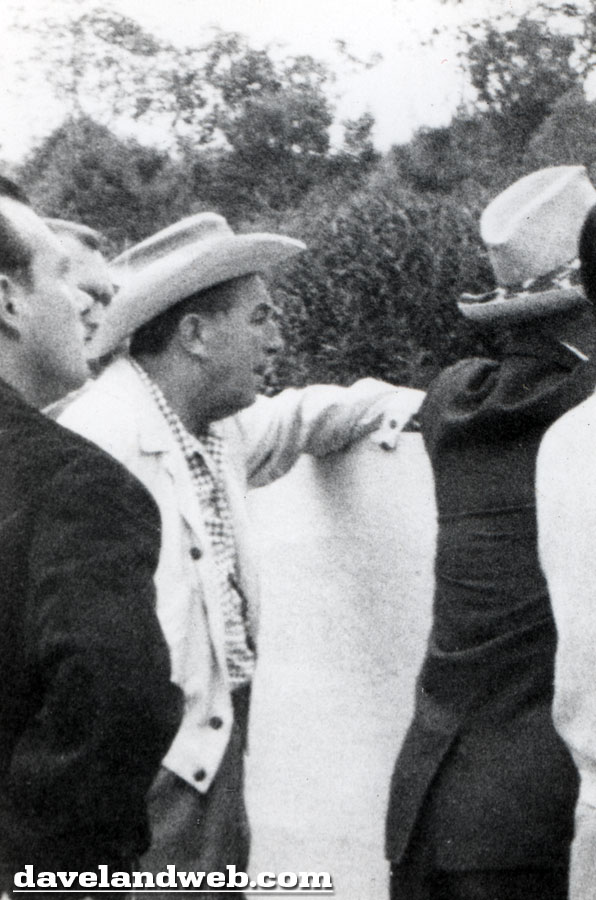 Back to our original image, here's the souvenir map on display that guests could buy and hang on their wall at home: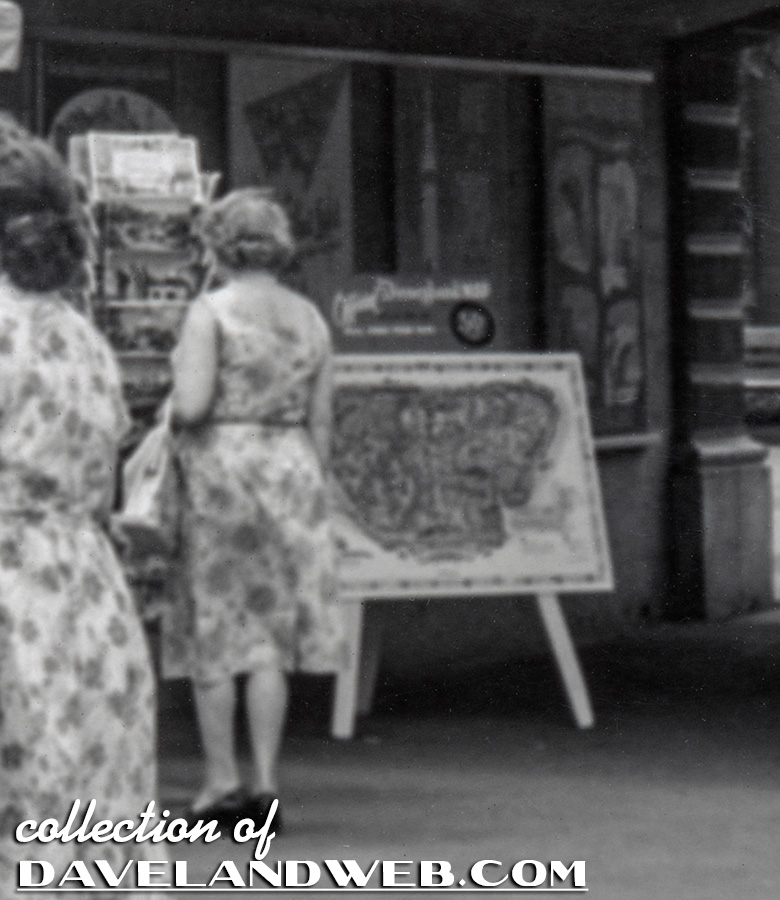 Another image from my collection circa July 1960 provides a color image: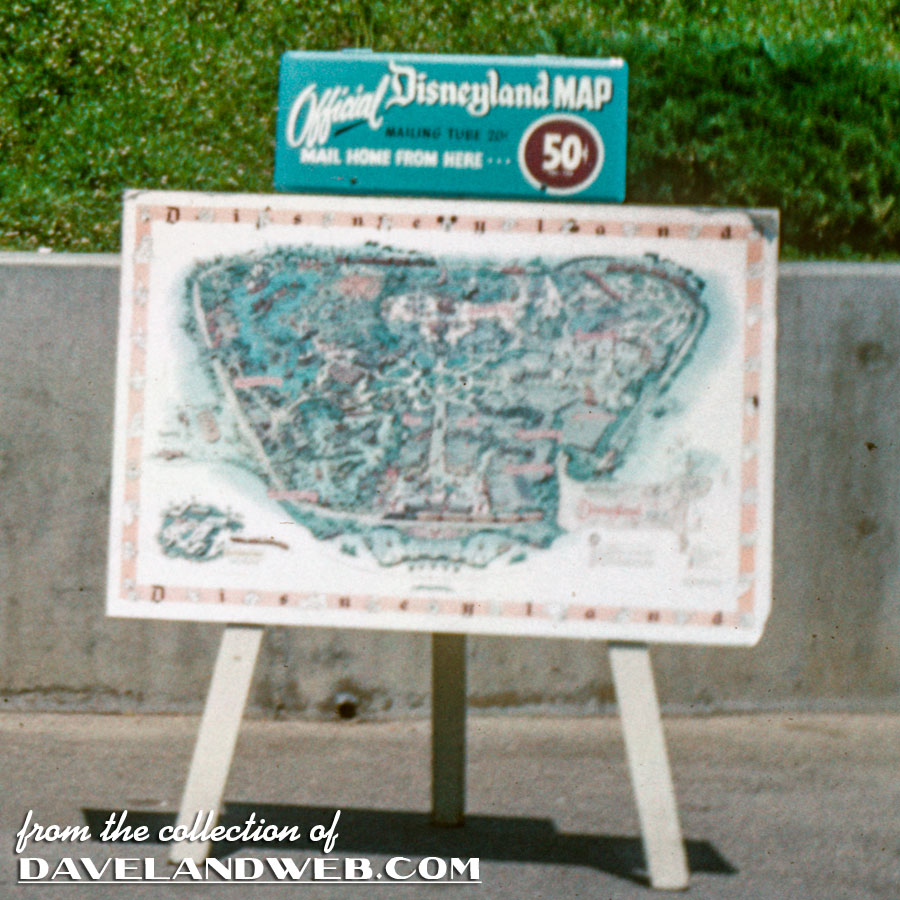 And here is an even clearer version of what was on display: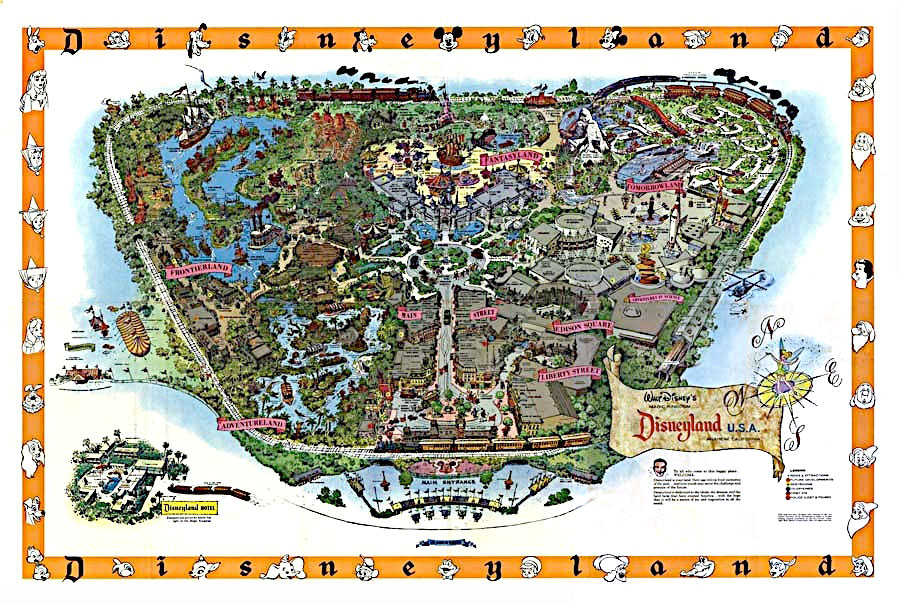 So much from just one little image!
See more Daveland vintage & current Disneyland entrance photos at my
main website.