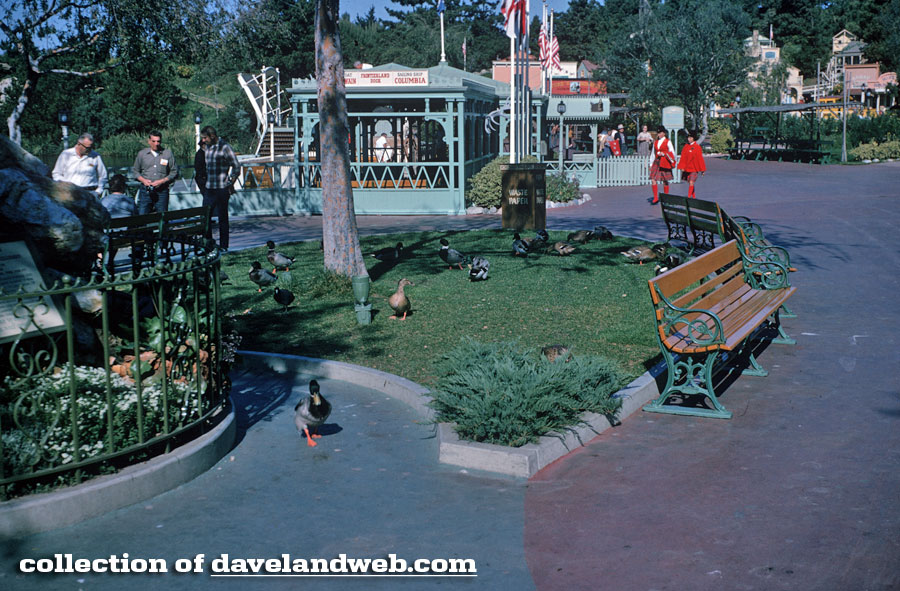 An undated 1960s image shows two lovely Tour Guides walking through Frontierland. Let's zoom in for a closer look at them, shall we?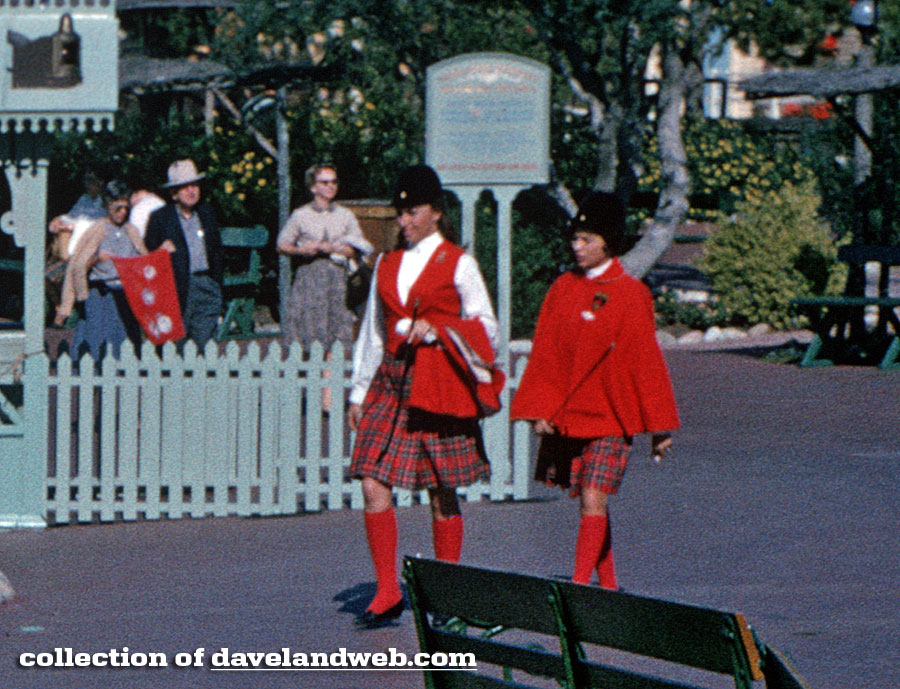 Houston, we might have a match here: compare the Tour Guide on the right with the one in this other image from my collection, circa October 1963: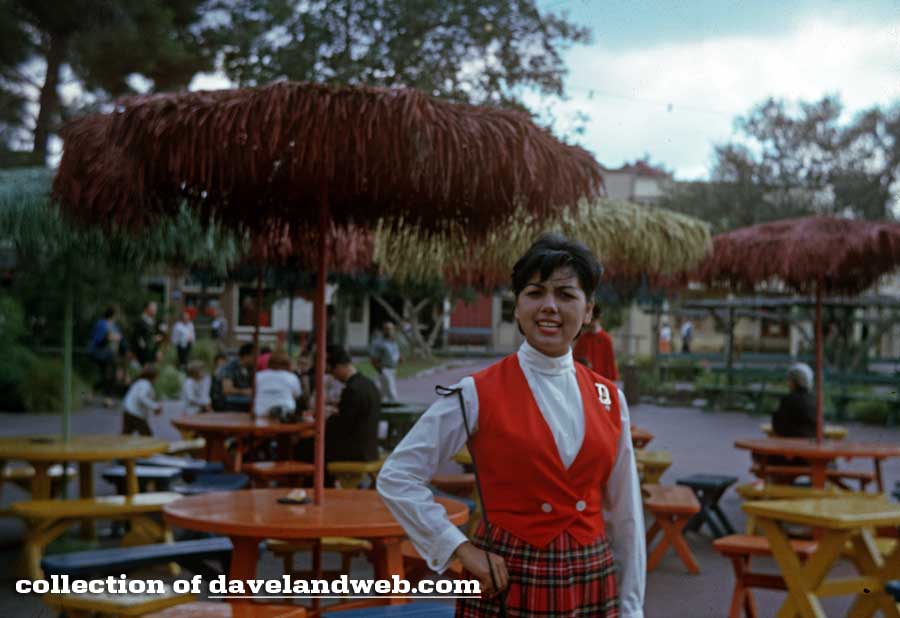 Back to today's original photo, this closeup shows the corner of the infamous Petrified Tree: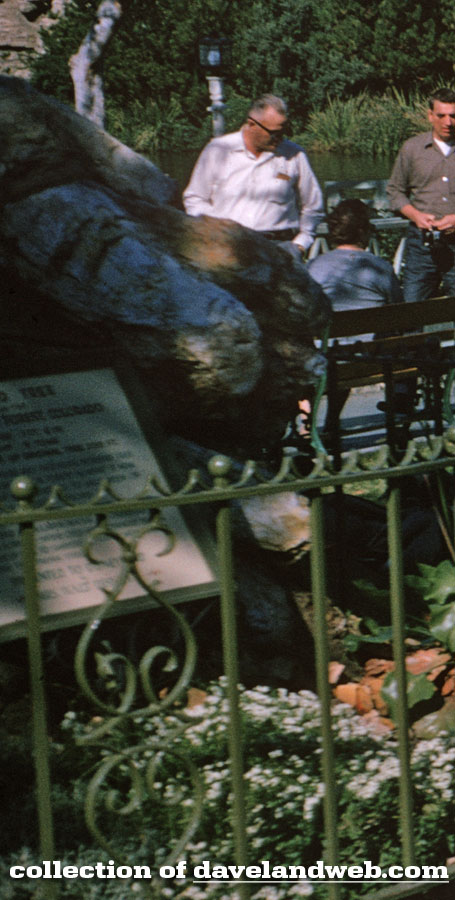 …which can still be seen at the park today: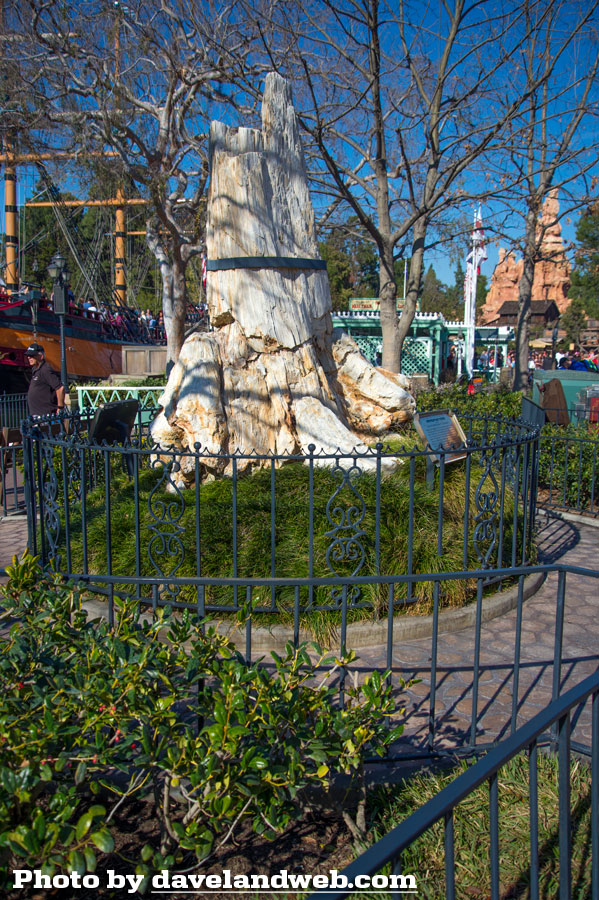 See more Daveland vintage & current Frontierland photos at my
main website.
Follow my Daveland updates on
Twitter
and view my most recent photos on
Flickr
.