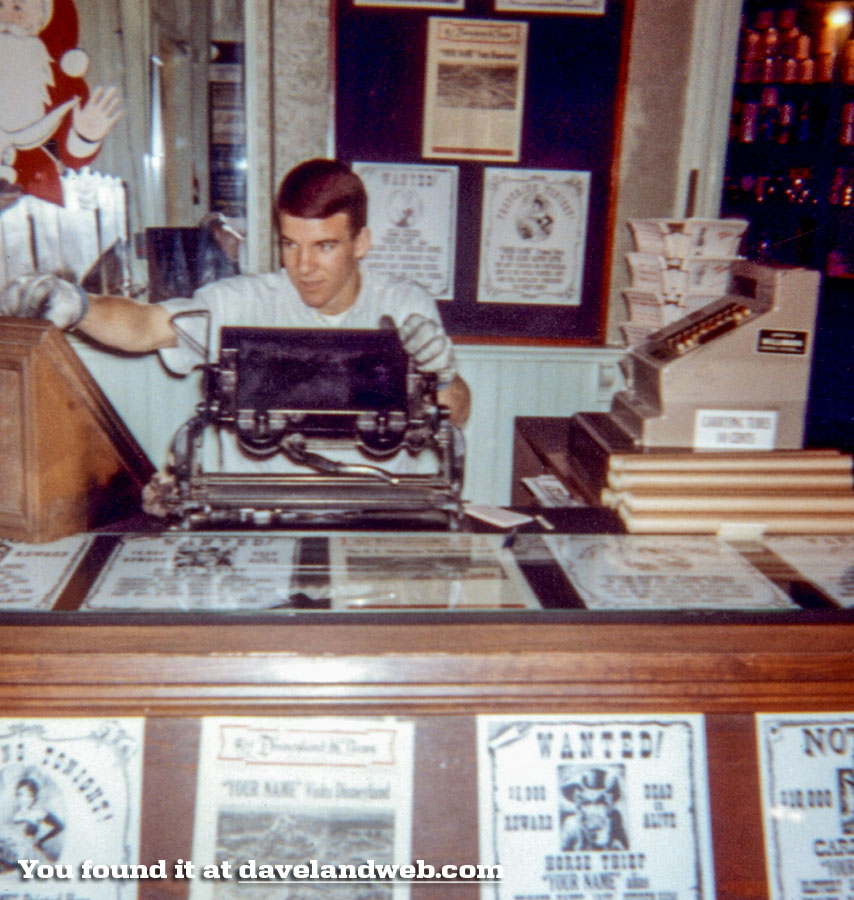 The rare shot above shows a very young writer/musician/comedian/actor Steve Martin working the typesetting machine in the Magic Shop on Main Street, U.S.A. It appears to be Christmas time (note the Santa cutout on the left side of the photo). Martin was about 15 or 16 years of age. He was a typesetter, putting guests' names on "Wanted" posters and The Disneyland News. Martin didn't want to get ink stains on his hands since it would look grubby when he did card magic tricks. Wearing garden gloves helped him avoid the stains, but also caused him to be mocked by the resident pro.
The Disneyland News was an early Park publication which kept guests up to date on the latest Park happenings. Here's the front page from a September 1956 edition. Imagine having your very own name as the headline!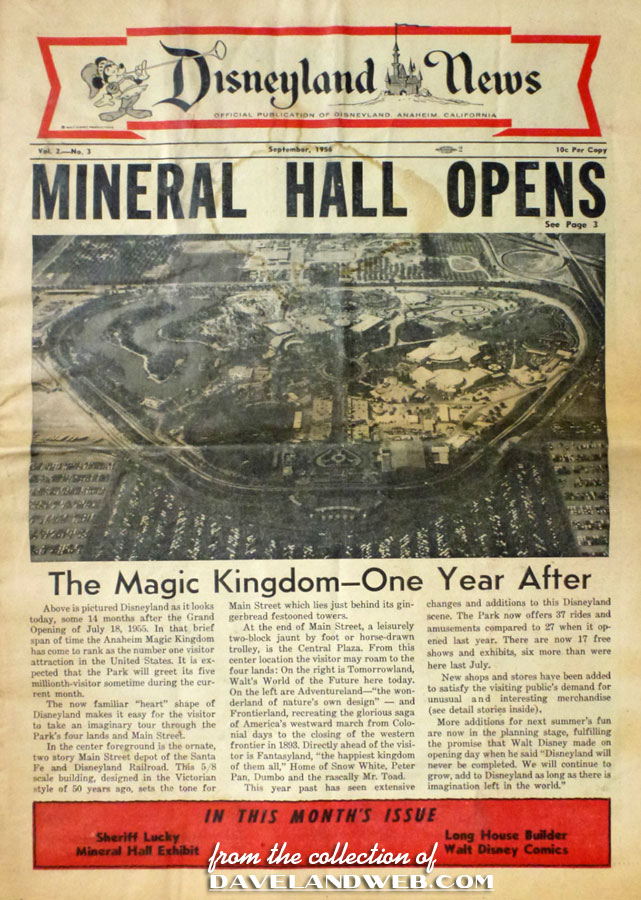 Here are some of the Wanted Posters available, as seen at the Disneyland News Stand near the entrance of the Park, circa July 1960: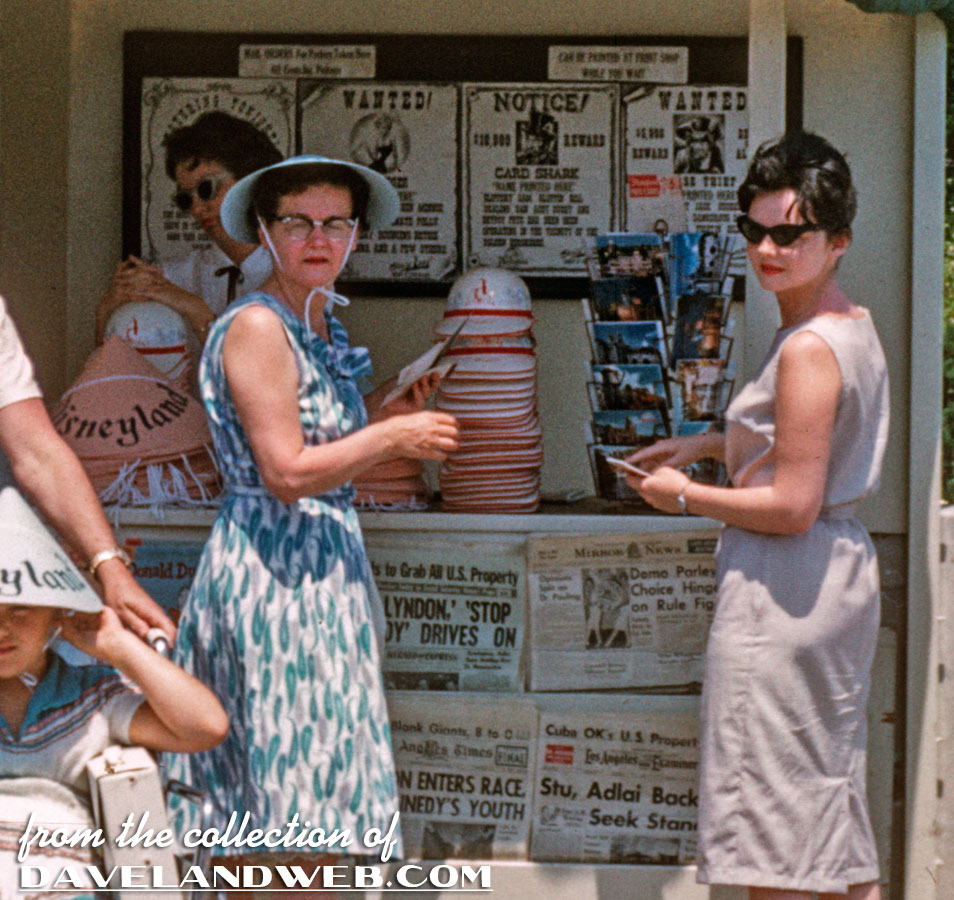 A few could be seen in Frontierland, like these two at Rainbow Ridge, July 1962: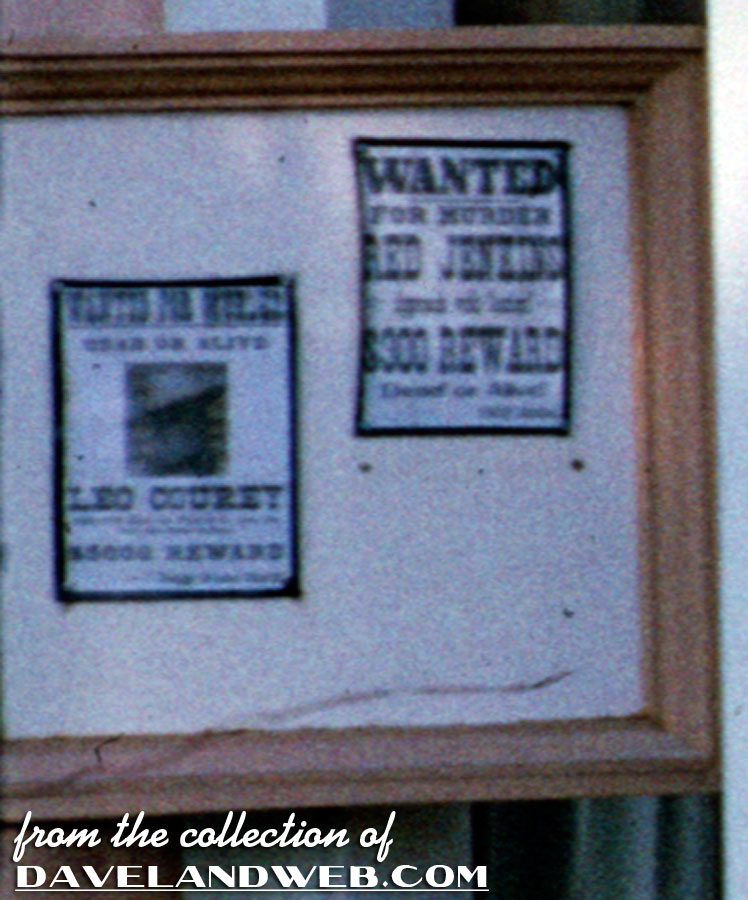 The photo below shows Jim Kurz doing the same thing, in the Frontierland print shop. You can read more about Kurtz at the amazing
Gorillas Don't Blog
.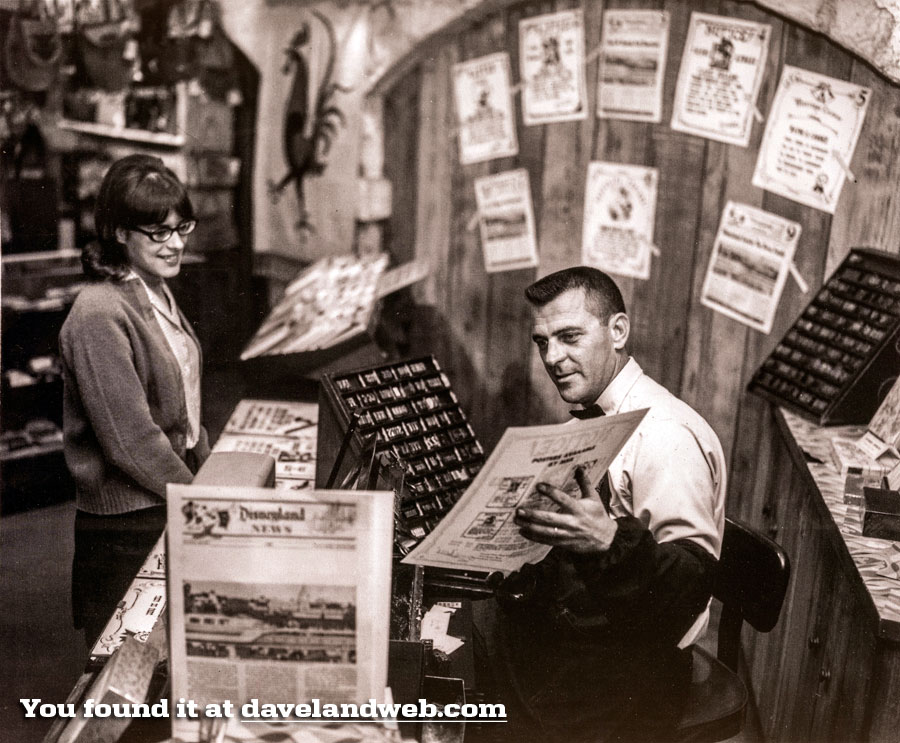 Zooming in for a closer look at Kurz' handiwork: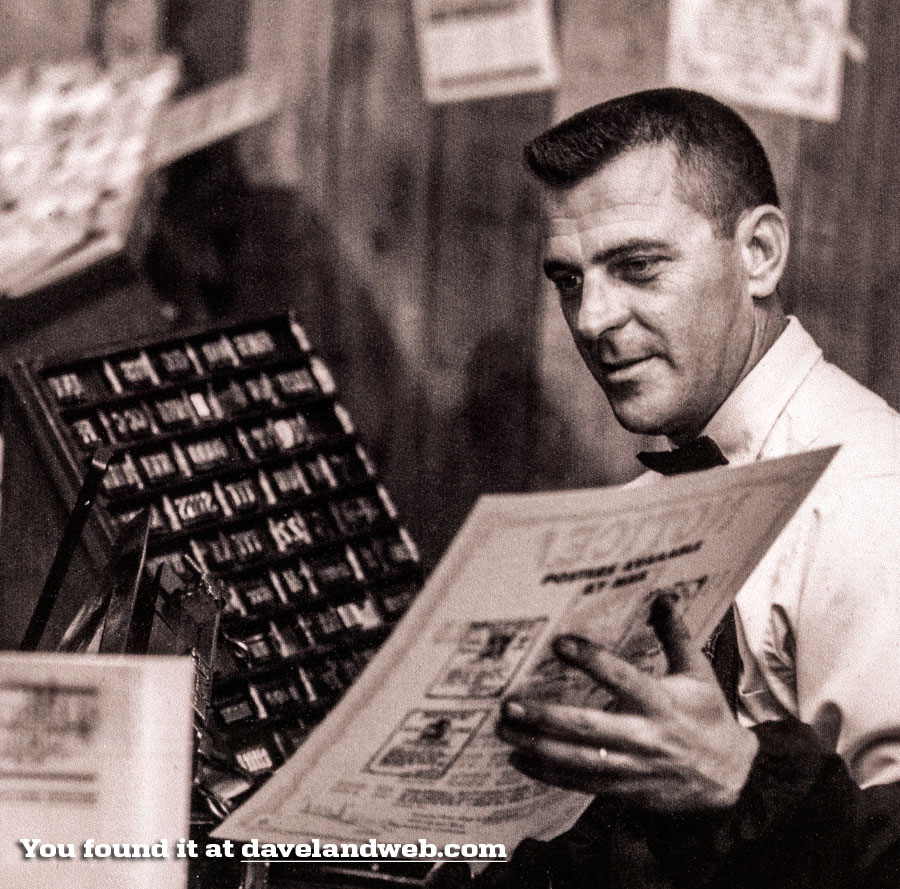 See more Daveland Disneyland vintage & current Magic Shop photos at my
main website.
Follow my Daveland updates on
Twitter
and view my most recent photos on
Flickr
.