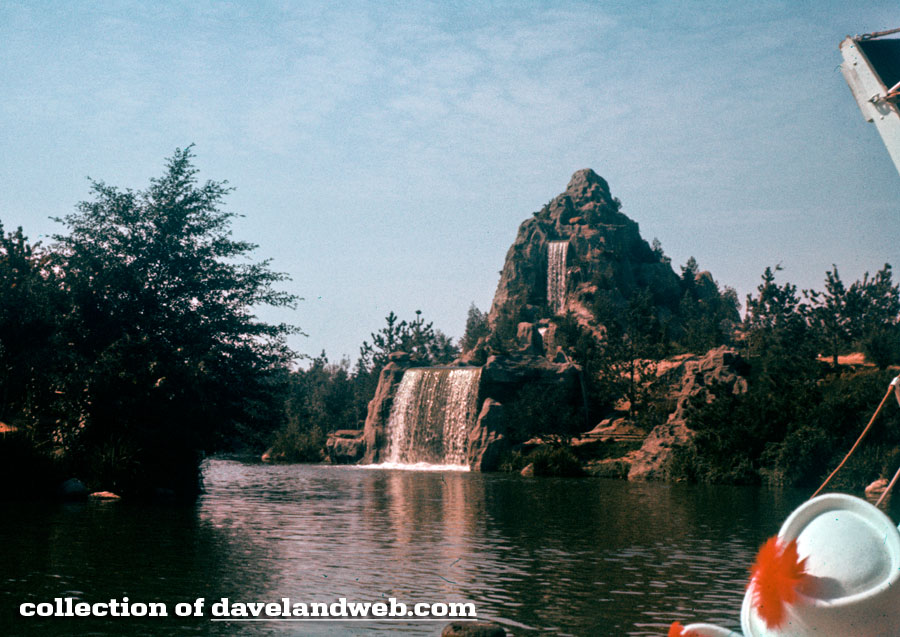 This is the last of my color-shifted September 1960 images, all of which hail from Frontierland. Presented in chronological order, it would appear that our guest was waiting for the mighty Mark Twain at the dock while snapping these photos that included the thunderous falls of Cascade Peak.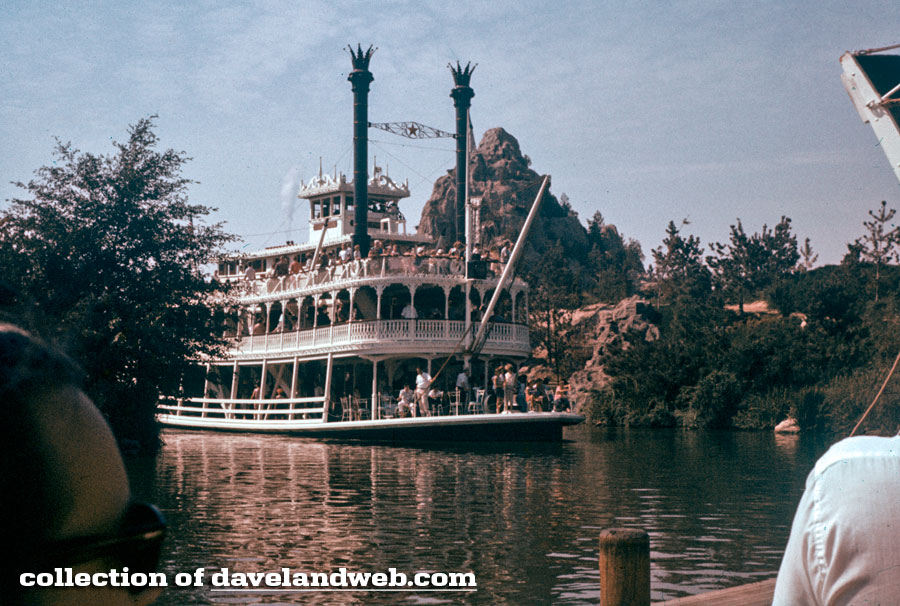 From the boat itself, this shot was taken of the undulating pontoon bridge on Tom Sawyer Island:
followed by this stunning closeup of Cascade Peak; you can almost hear the falls!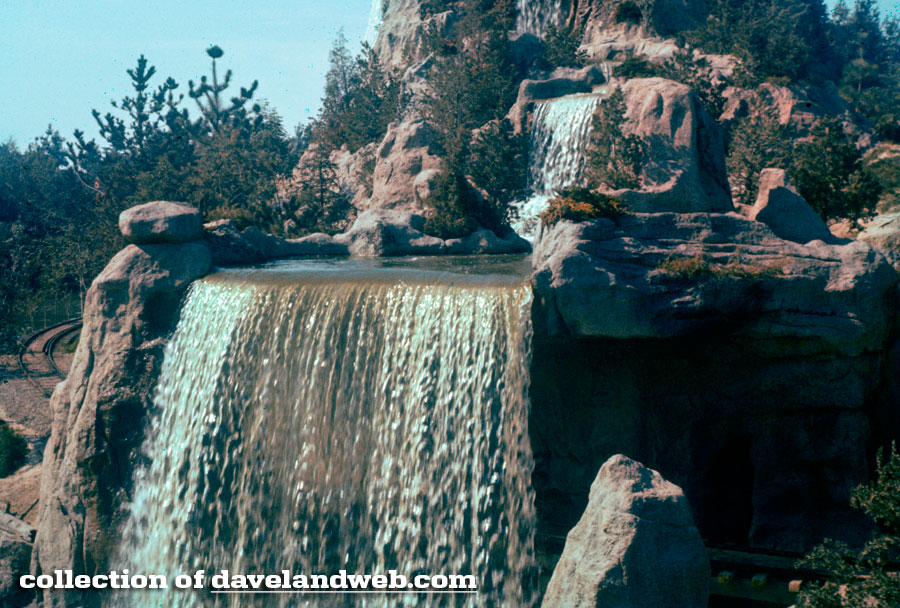 As the Twain was floating back to the dock, Rainbow Ridge was captured from above: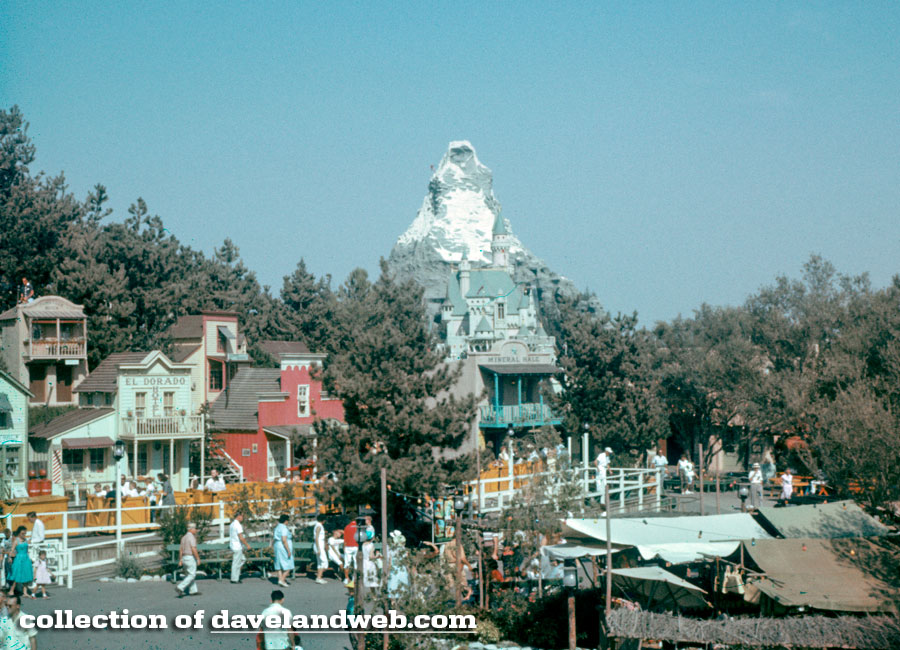 Zooming in for a closer look: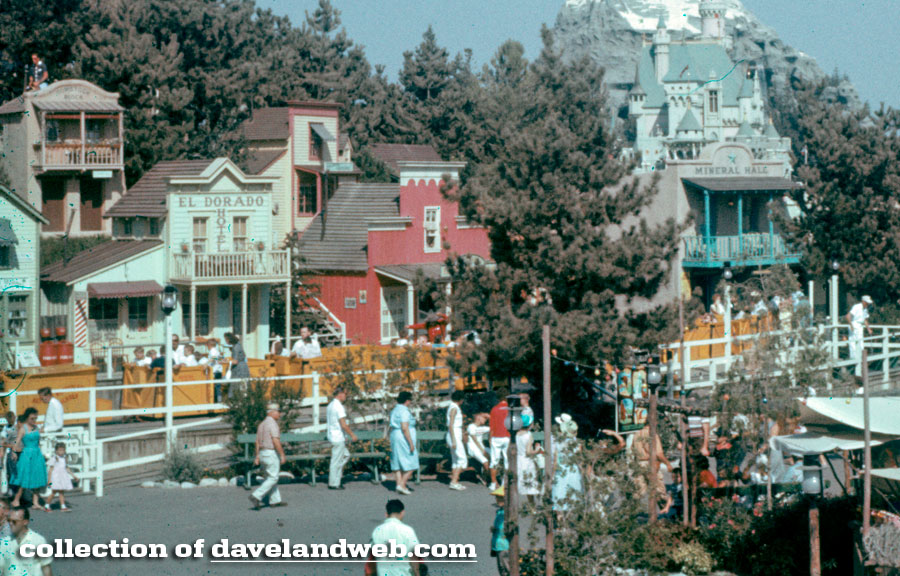 And finally, home again at the dock, with the Golden Horseshoe Saloon in the background: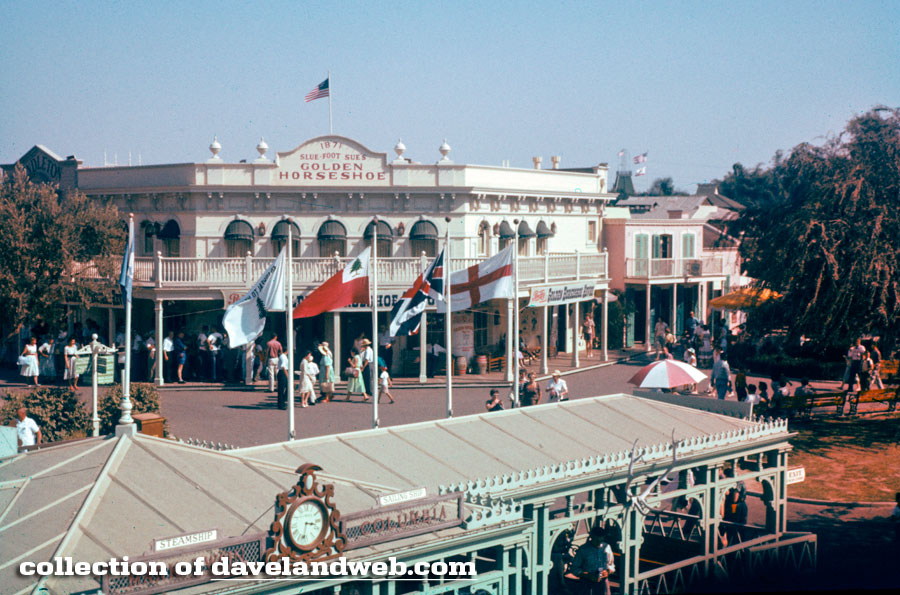 Nothing like a journey on the Twain to start the weekend!
UPDATE:
Here are some contemporary photos of the pontoon bridge on Tom Sawyer Island: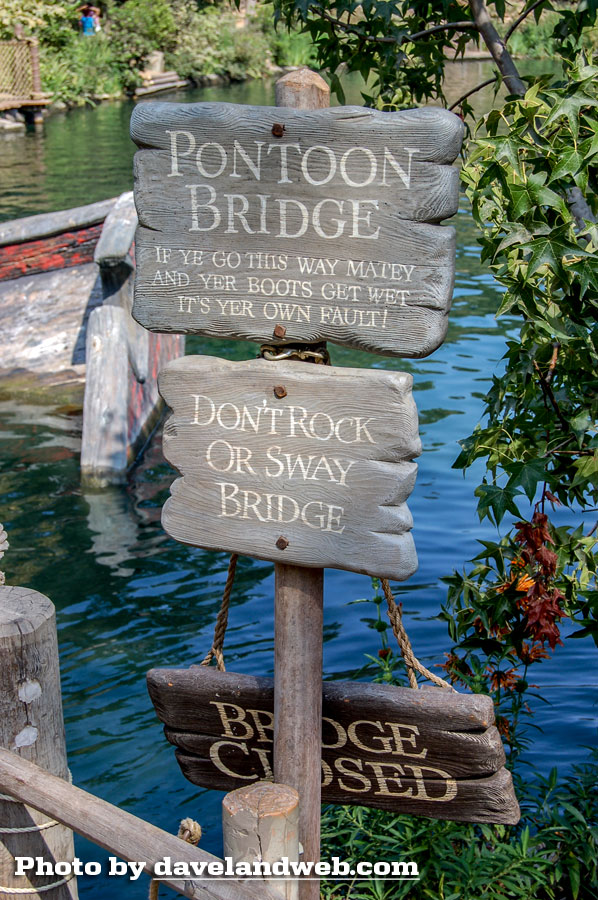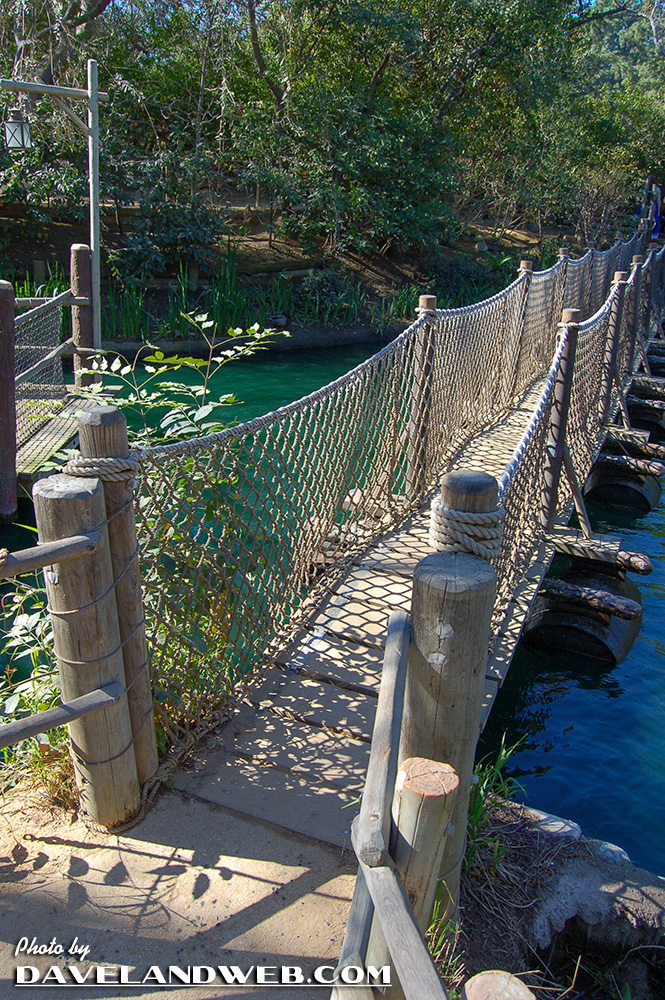 See more vintage Disneyland Chicken of the Sea Pirate Ship Restaurant photos on my
main website.