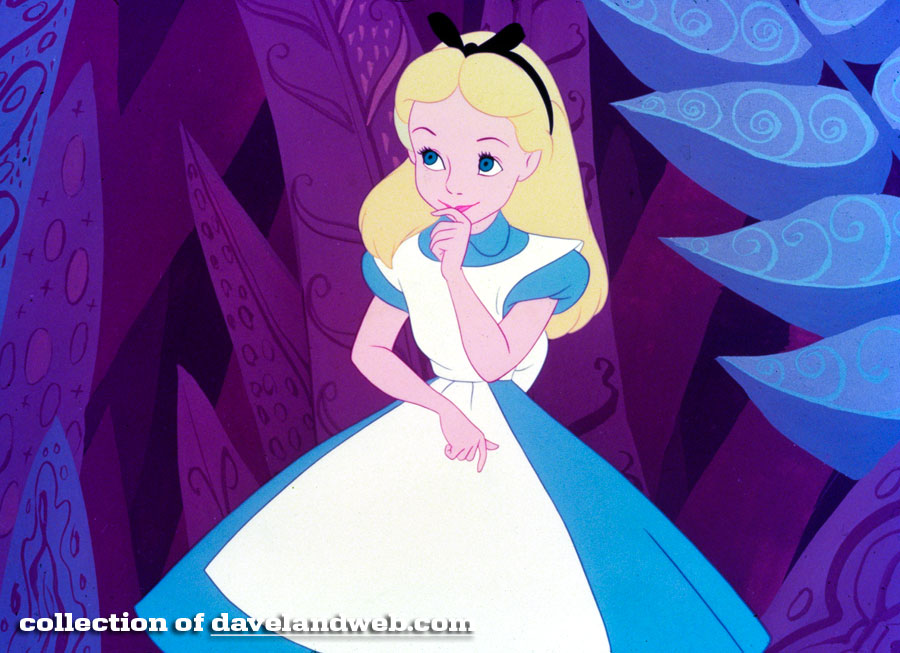 Today's post showcases "Alice In Wonderland." Here is the little lass as she appeared in Walt Disney's 1951 animated film.
In this August 14, 1958 image, Walt is being driven down Main Street, U.S.A., on the way to the Grand opening of the Alice dark ride in Fantasyland.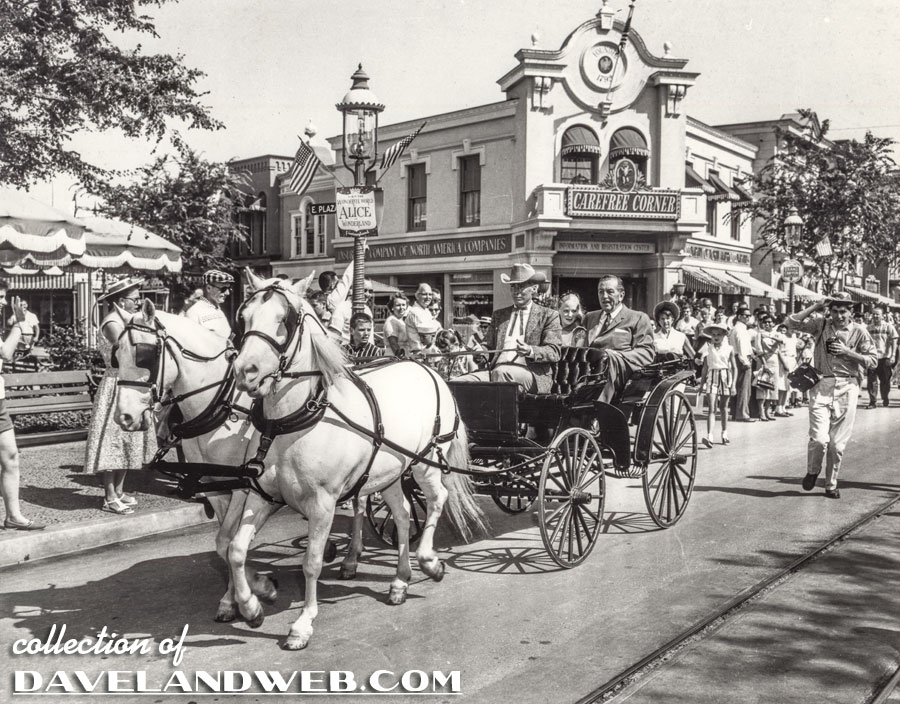 Rather than Kathryn Beaumont (whose voice was heard in the attraction itself), Walt chose to use Mouseketeer Karen Pendleton as his Alice for the day.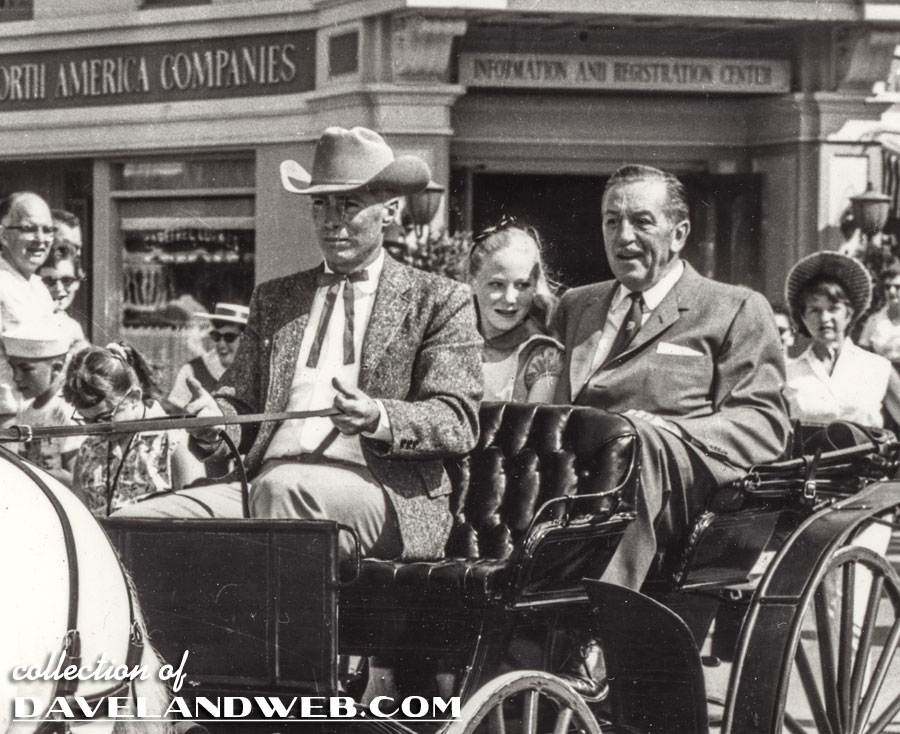 This January 1964 photo from the
UCLA Digital Archives
, shows native Korean, Jong Sook Kim who had lost her sight in an accident. She was brought to the United States by Dr. William McColl, who along with the Loins Foundation, was able to raise the funds for an eye operation that restored the sight in one of Kim's eyes. Pretty amazing stuff.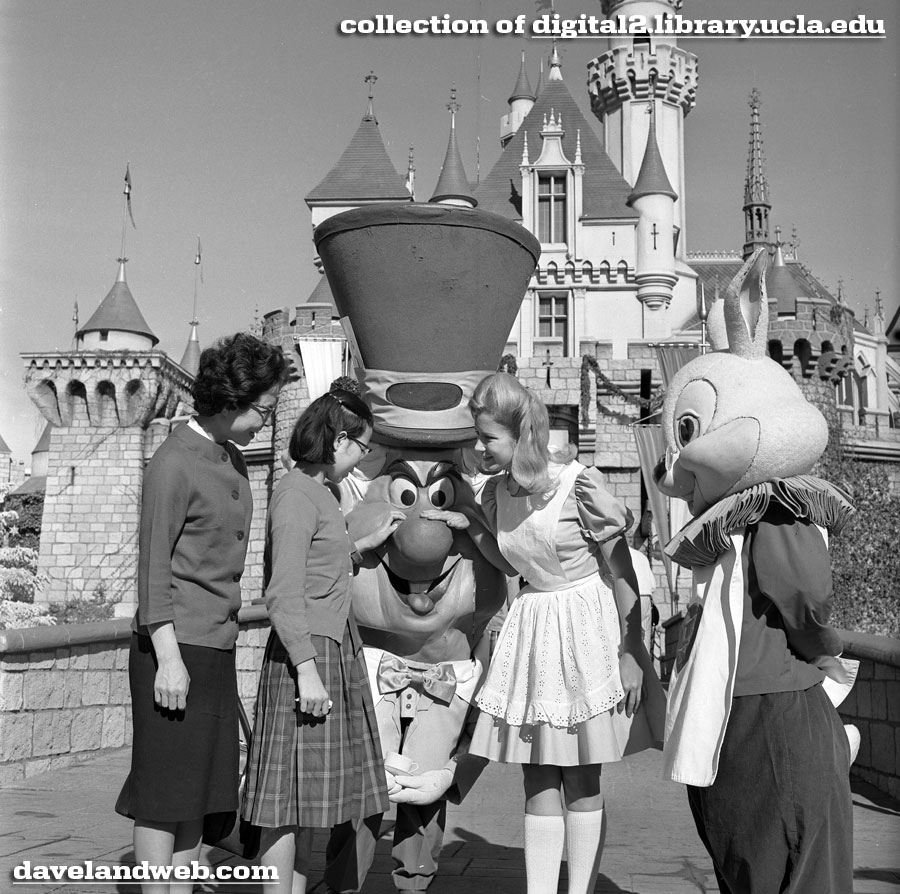 There is a definite 1960's vibe to this Alice, who sports a different hairdo from the animated film version. Note the eyelet detail on her apron: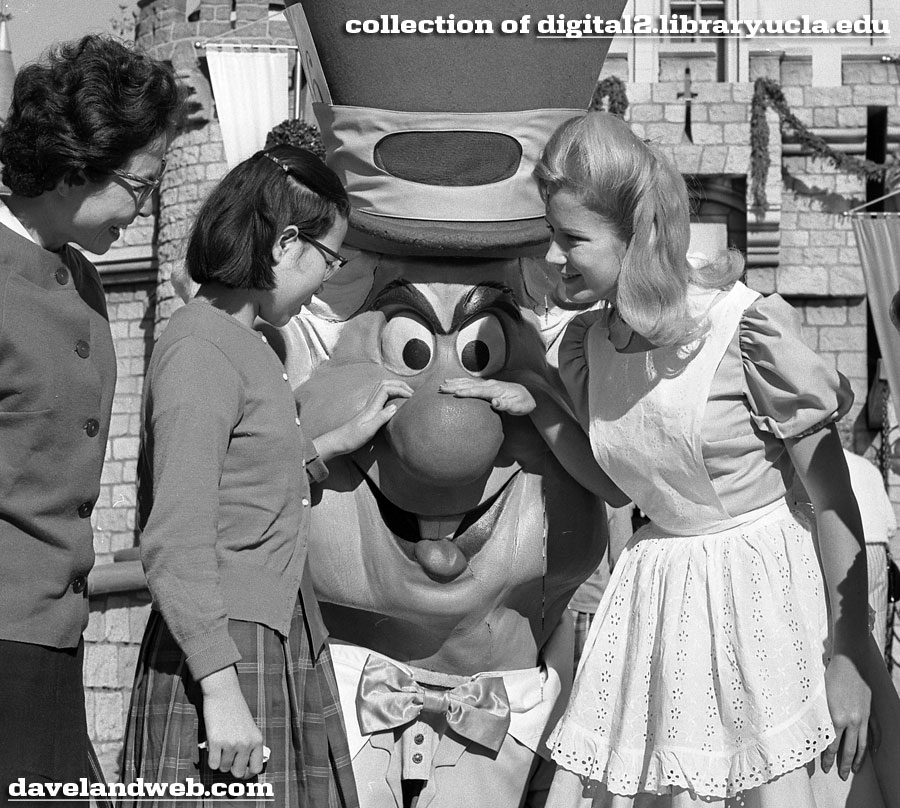 By October 1966, the elaborate apron is gone and Alice looks a bit closer to the animated heroine: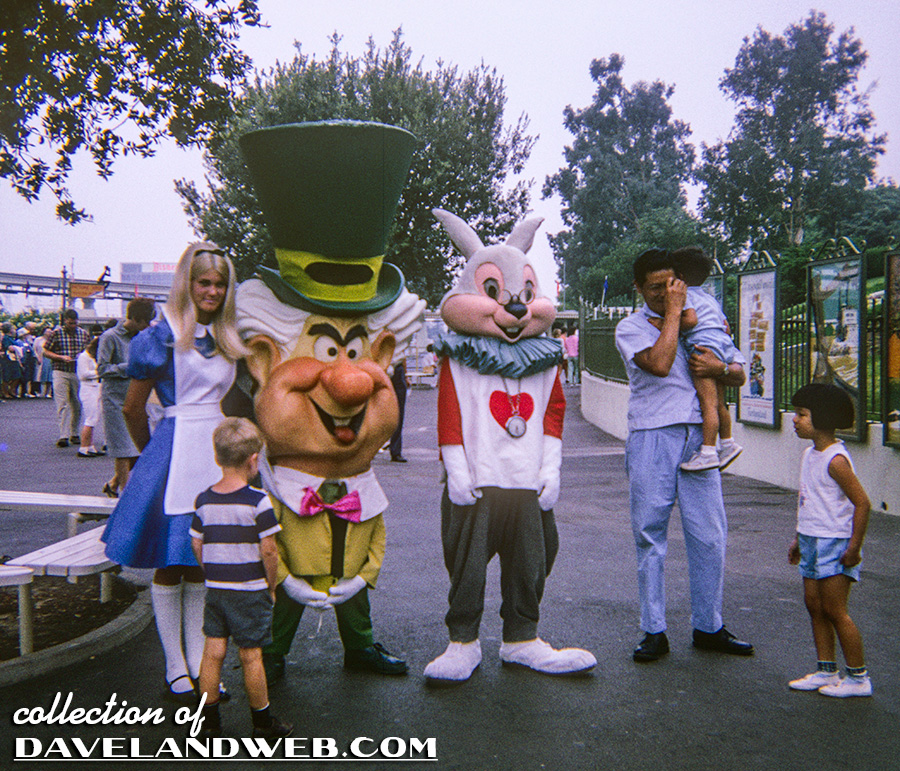 I see trouble brewing between the little boy and the Mad Hatter: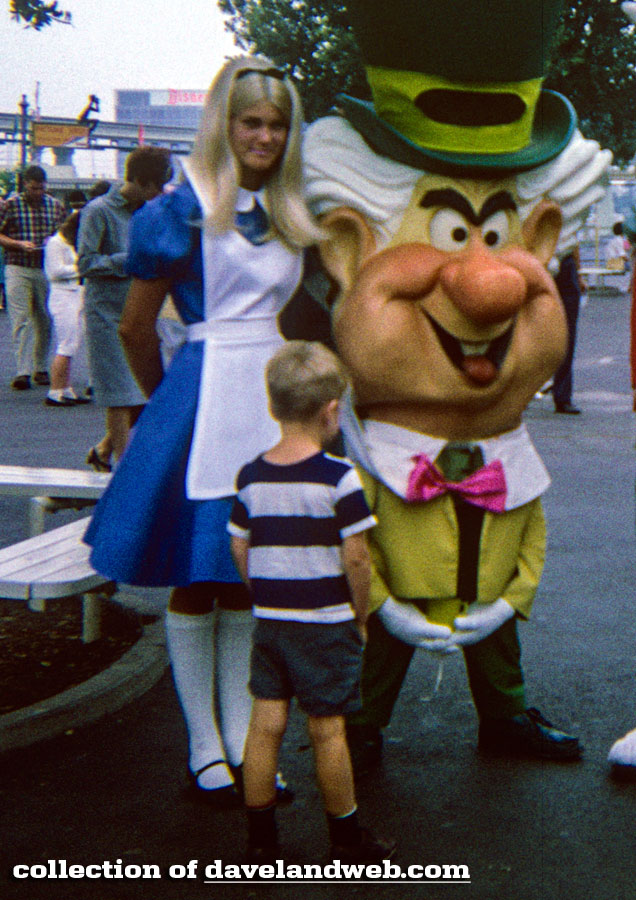 Alice and The Mad Hatter in January 1969: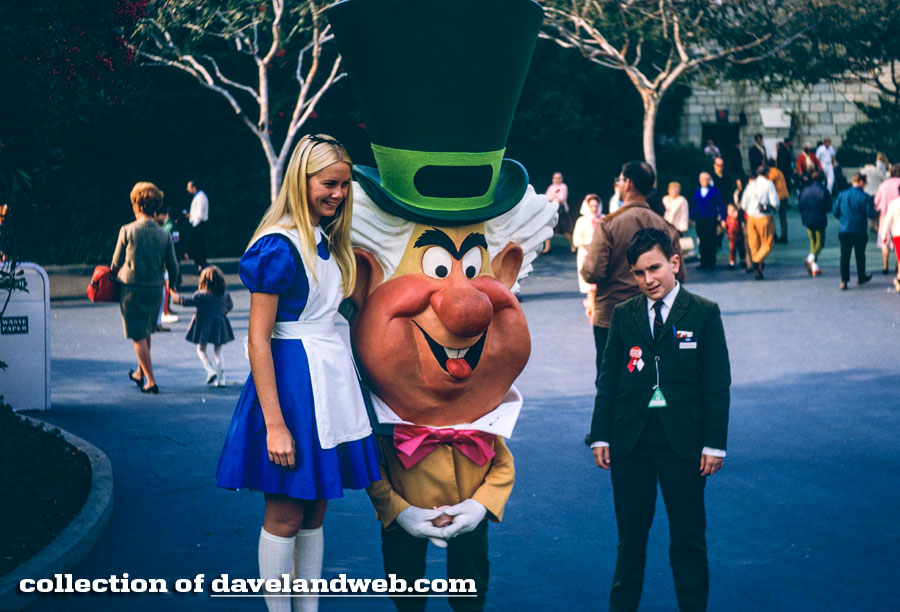 The little boy must have had some connection to the Rose Bowl game, as he is wearing an Ohio State ribbon. Ohio State won the game against the USC Trojans, 27–16.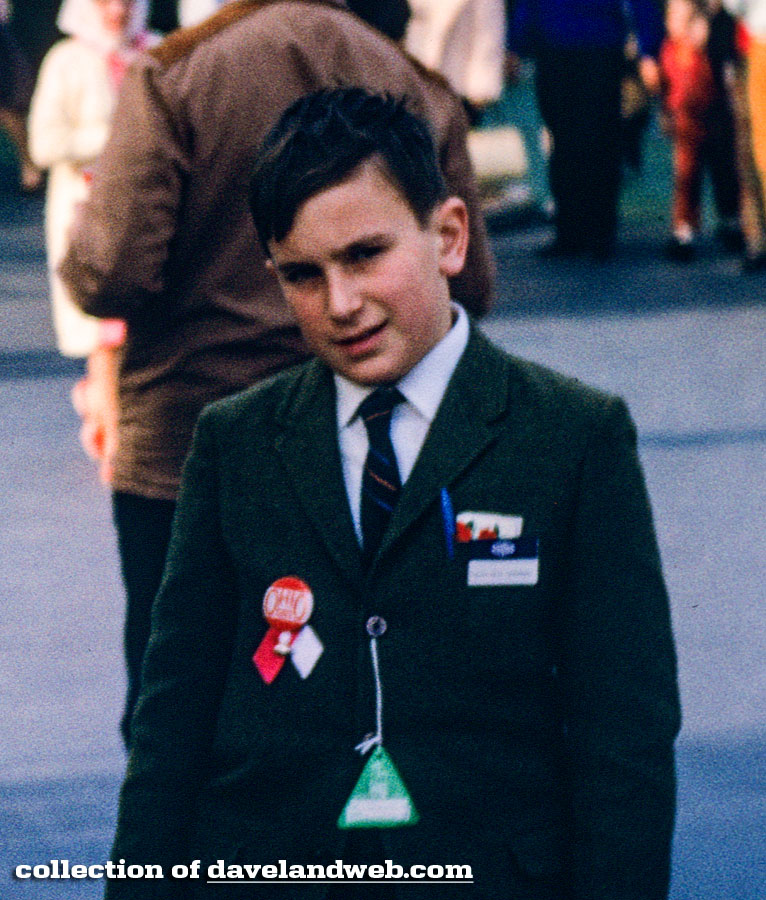 This July 2005 photo is the only one I have been able to get (so far) of the lone Alice figure in the Fantasyland Dark Ride at Disneyland. According to Mike Cozart from the Tomorrowlounge67 blog: "I understand that the Alice figure, March Hare and Mad Hatter from the 1984 Alice In Wonderland were forgotton backup figures in storge at WED intended as back-ups for WDW's Mickey Mouse Revue." She does seem out of place in the attraction, as the rest of the figures are modeled closely after the ones in the film.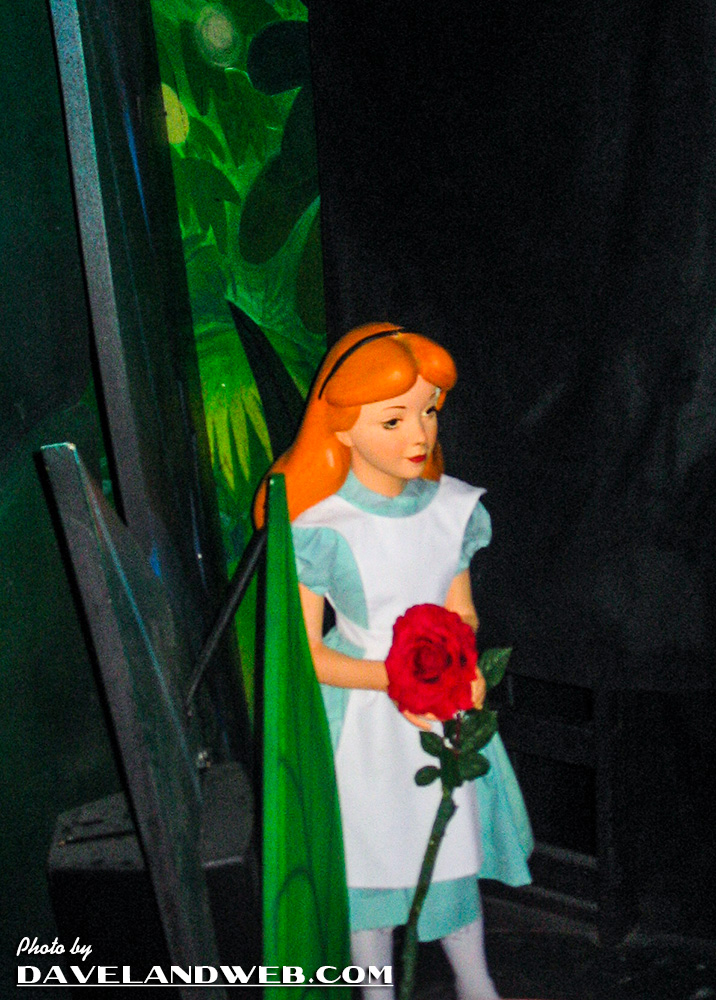 From the Plaza Inn Character Breakfast, September 2007: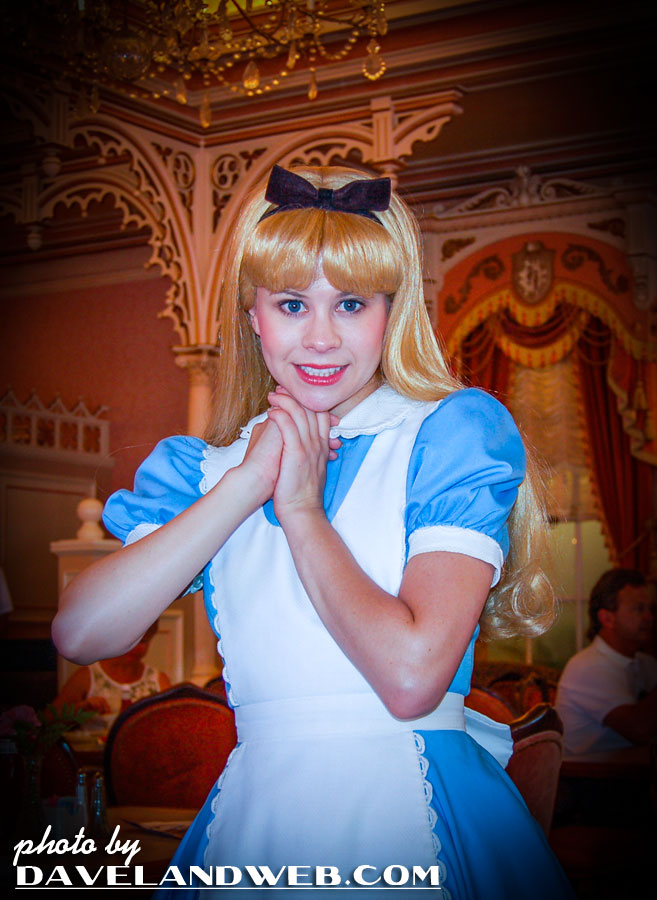 Alice was allowed a cape on this chilly 2012 morning: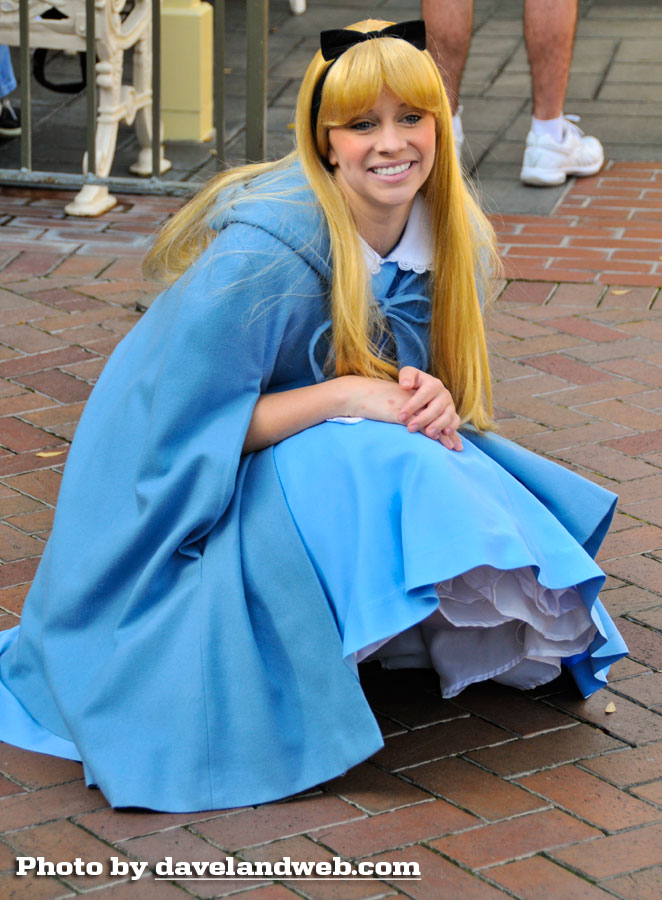 Tim Burton put his twist on the Alice franchise, with Mia Wasikowska playing Lewis Carroll's (aka Charles Lutwidge Dodgson) famed character.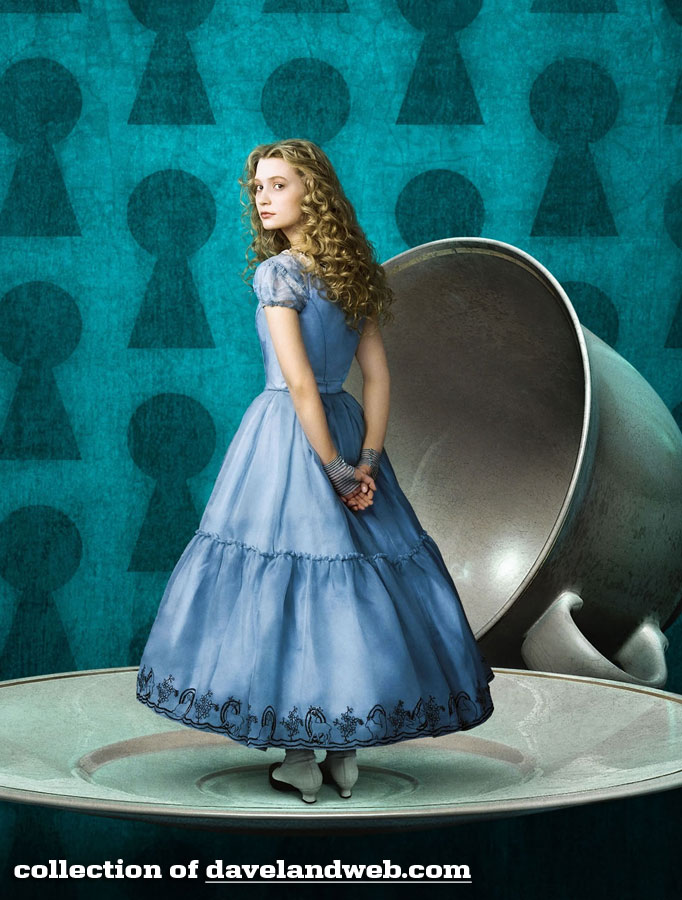 Over at Disney California Adventure, Alice has taken on the Tim Burton vibe at the Mad T Party: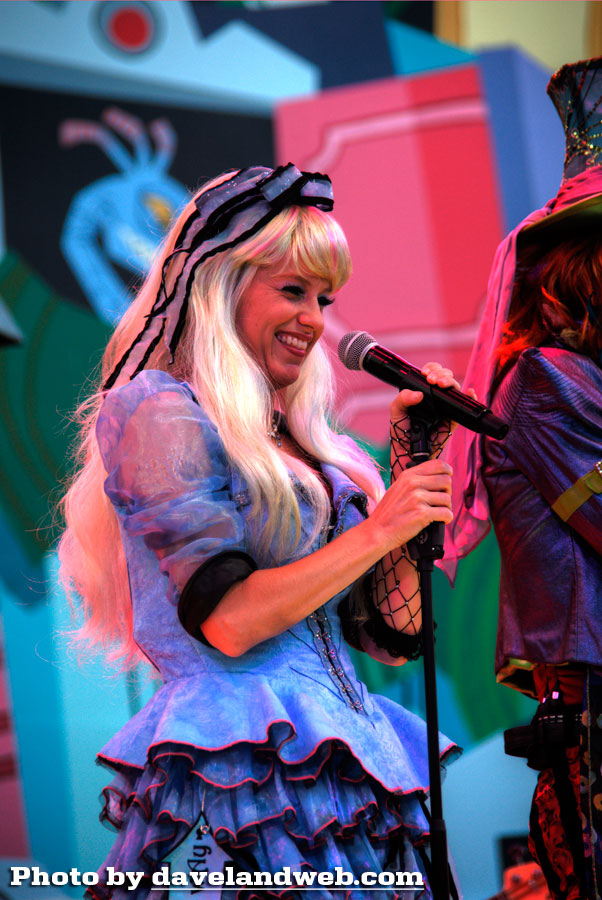 Hope you enjoyed our day with Alice!
See more vintage & current Disneyland character photos on my
character web page.