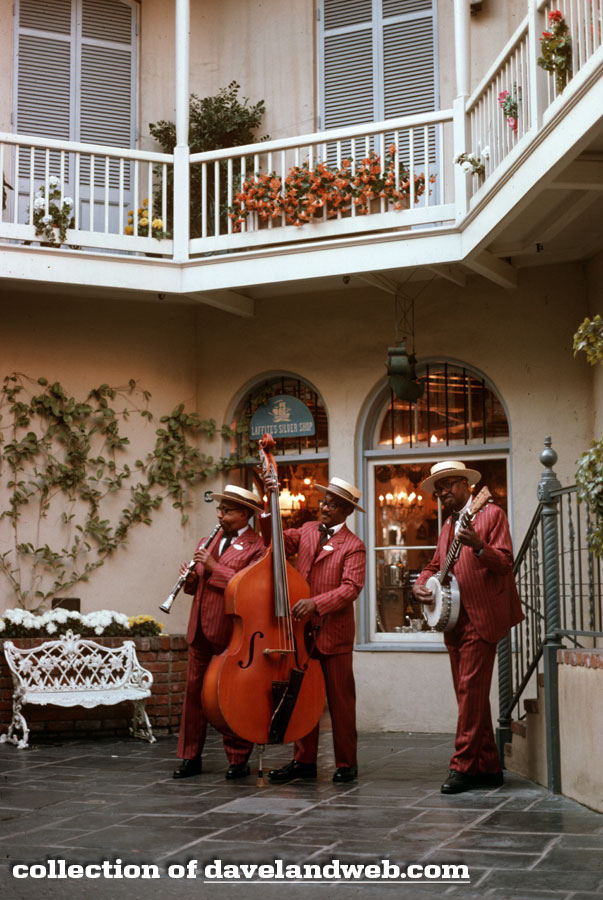 How about a lovely Sunday in New Orleans...Square, that is! It's a perfect day for a little jazz from the Royal Street Bachelors, as seen in this November 1975 photo.
In the background is the Lafitte Silver Shop, which sold jewelry and other silver merchandise.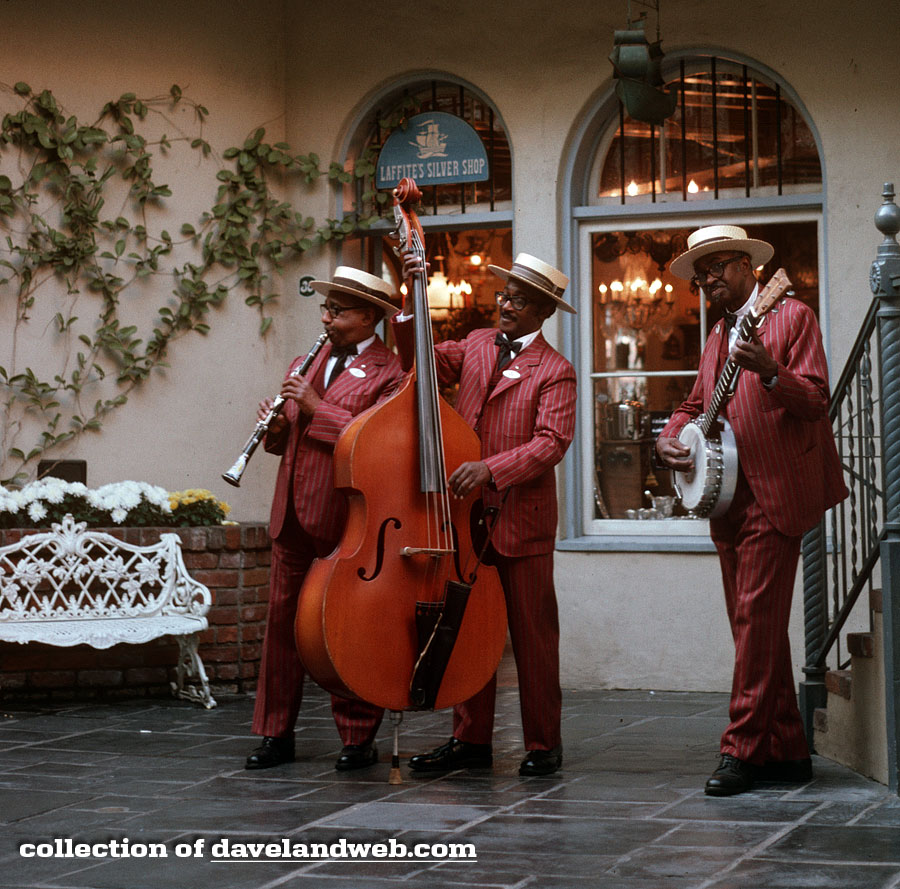 A courtyard staircase, aged appropriately, which I believe is the one next to the One of a Kind shop: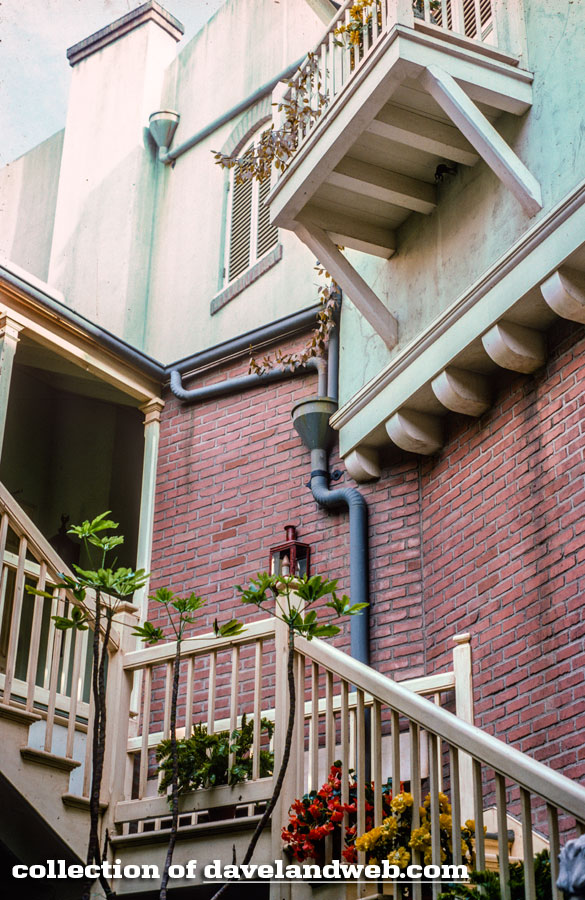 Oh how I remember that red shopping bag on the left and the Mickey T-shirts worn by the couple on the right!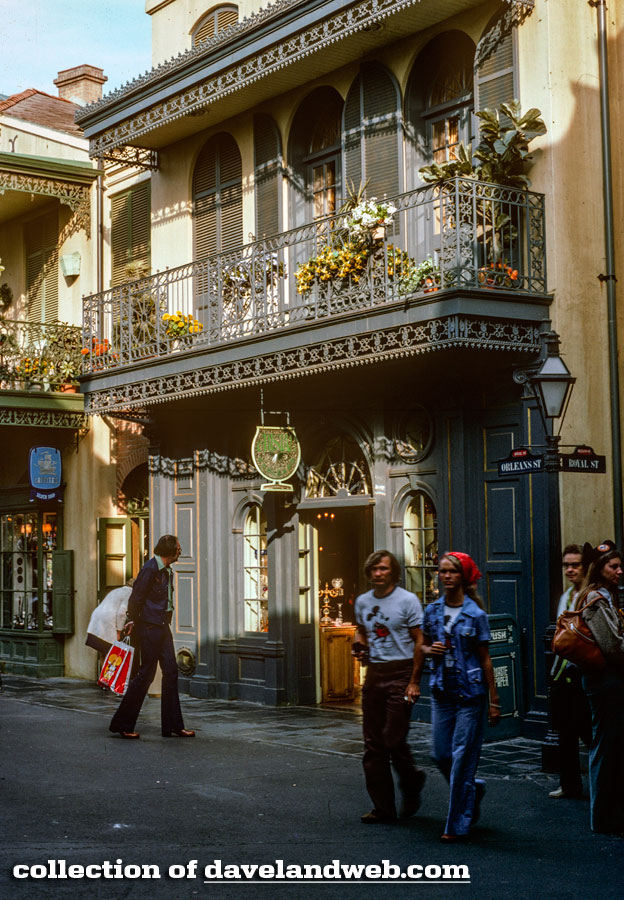 A contemporary view for comparison's sake showing the Cristal d'Orleans Shop still in biz: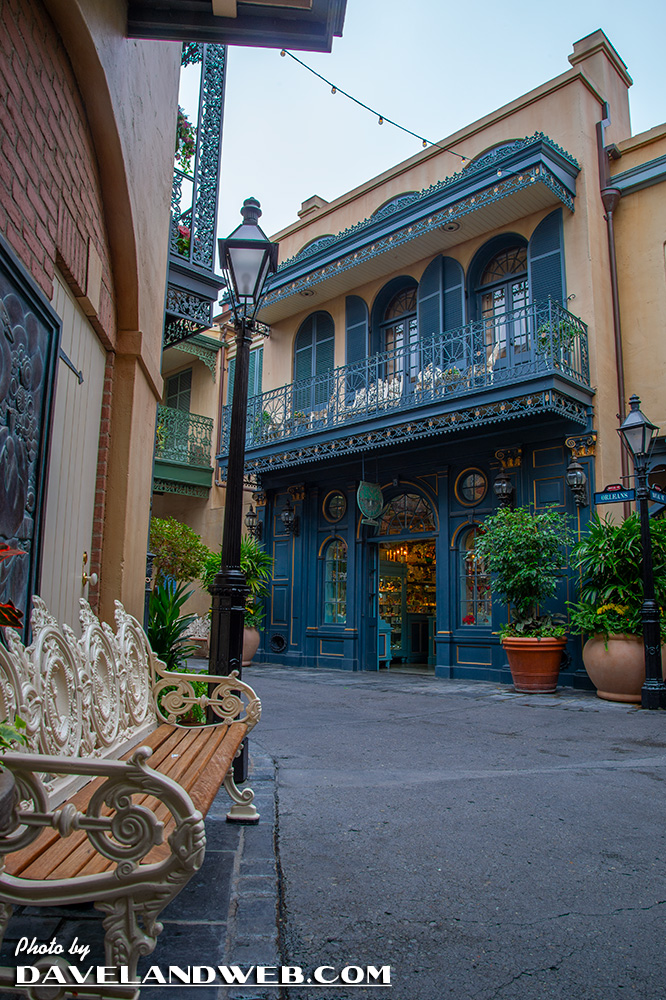 Jumping forward to August 1981, a few knick-knacks from (I believe) the One of a Kind Shop courtyard: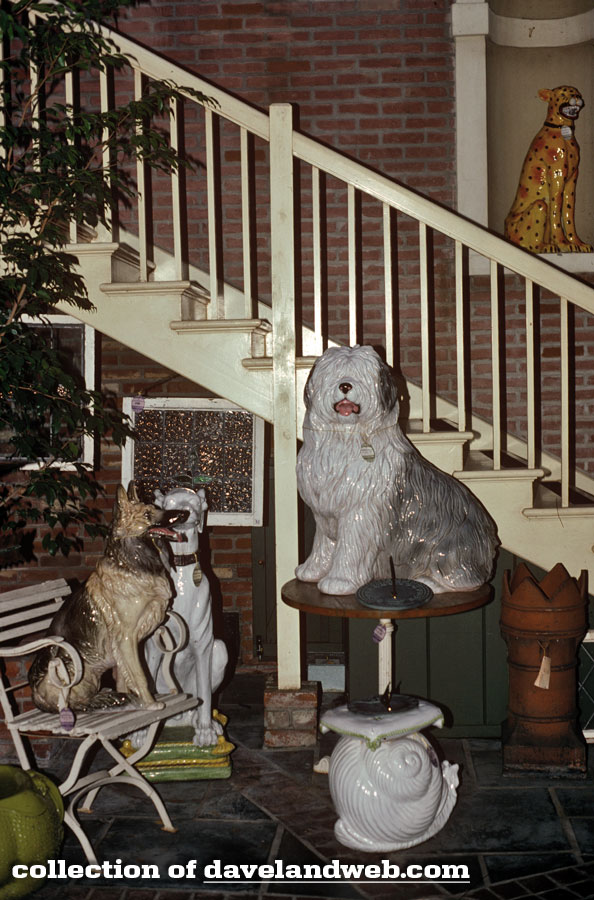 The same courtyard as seen six years earlier. Only the plants have changed!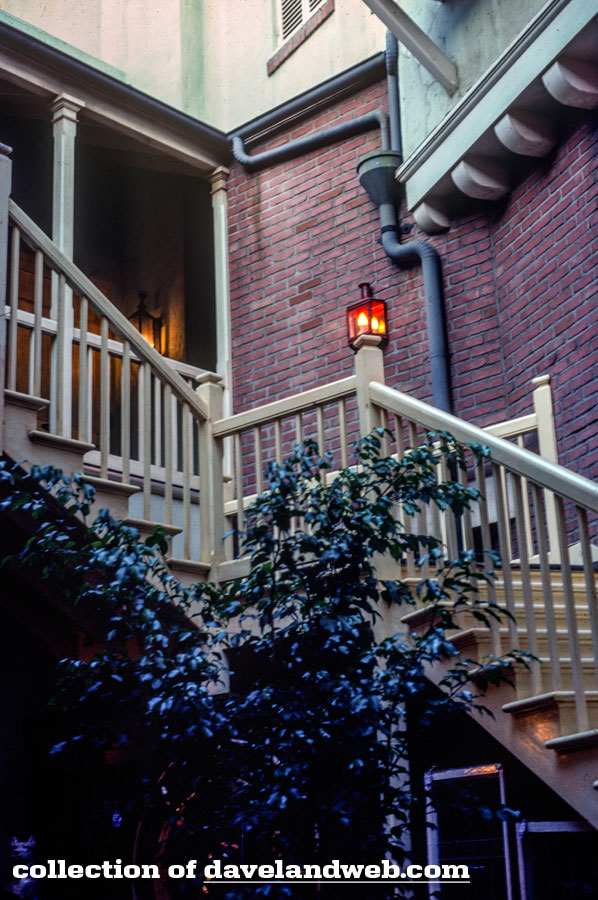 Today, it is part of the Pieces of Eight Arcade: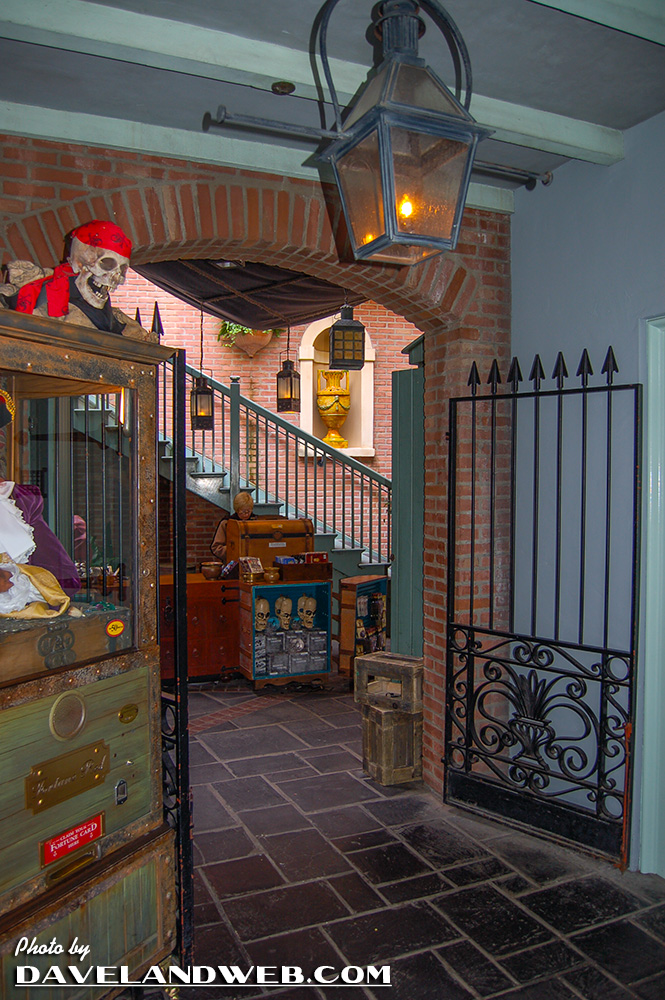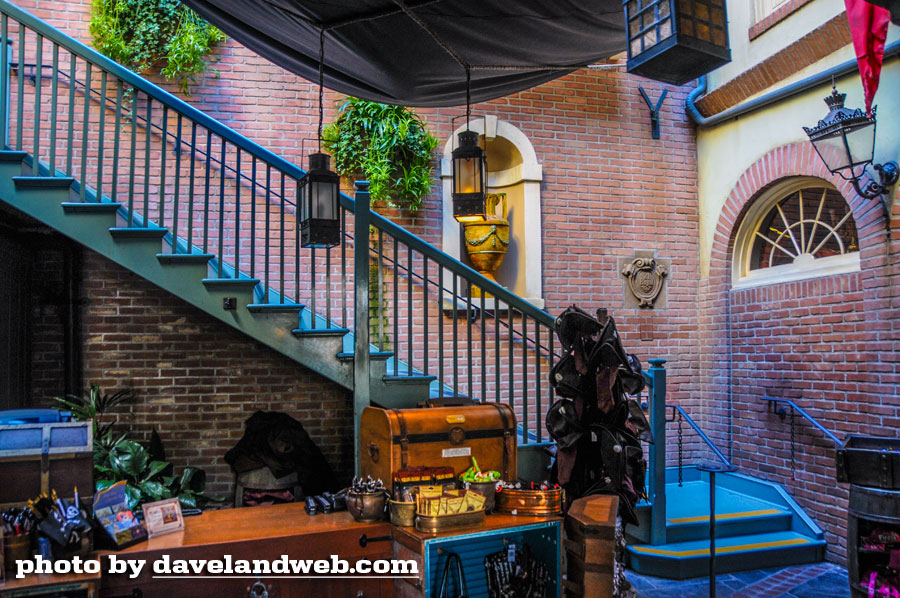 I think I need a beignet. How about you?
See more vintage & current Disneyland New Orleans Square photos on my
main website.
Follow my Daveland updates on
Twitter
and view my most recent photos on
Flickr
.