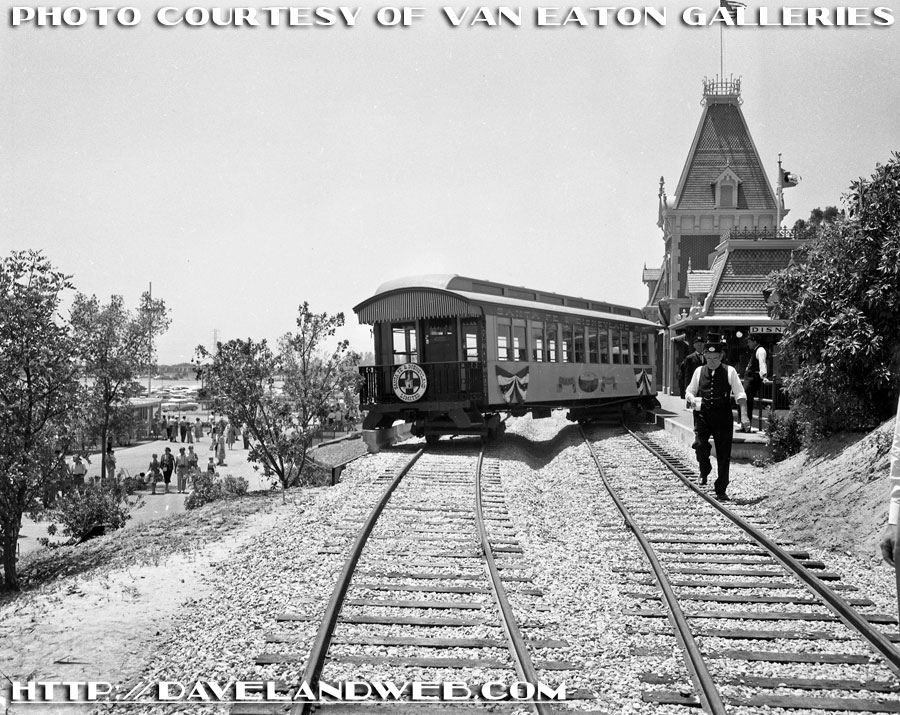 When Disneyland first opened, both tracks at the Main Street station were used, allowing trains to pass each other on the way to Frontierland. According to Michael Broggie's fantastic book (pretty much the best book out there on Walt and the Disneyland trains) "Walt Disney's Railroad Story":
A young brakeman got overly anxious and missed his timing while closing the switch to the Main Street passing track. The passenger train was standing at the Main Street Station when engine No. 1 (the C.K. Holliday) approached on the main line pulling the freight train. The manual switch was set in the "open" position to divert the freight train onto the passing track so it could go around the passenger train. For some unknown reason, the brakeman cosed the switch before the rear truck of the caboose had cleared. While the caboose's front truck followed the rest of the train onto the siding, the rear truck started down the main line, toward the passenger train. As a result the five-ton car went sideways, with its rear end swinging out over the crowded walkway passing through the tunnel below the train station. Fortunately, there was ample concrete slab to stop it from going any further, but the caboose derailed upon impact.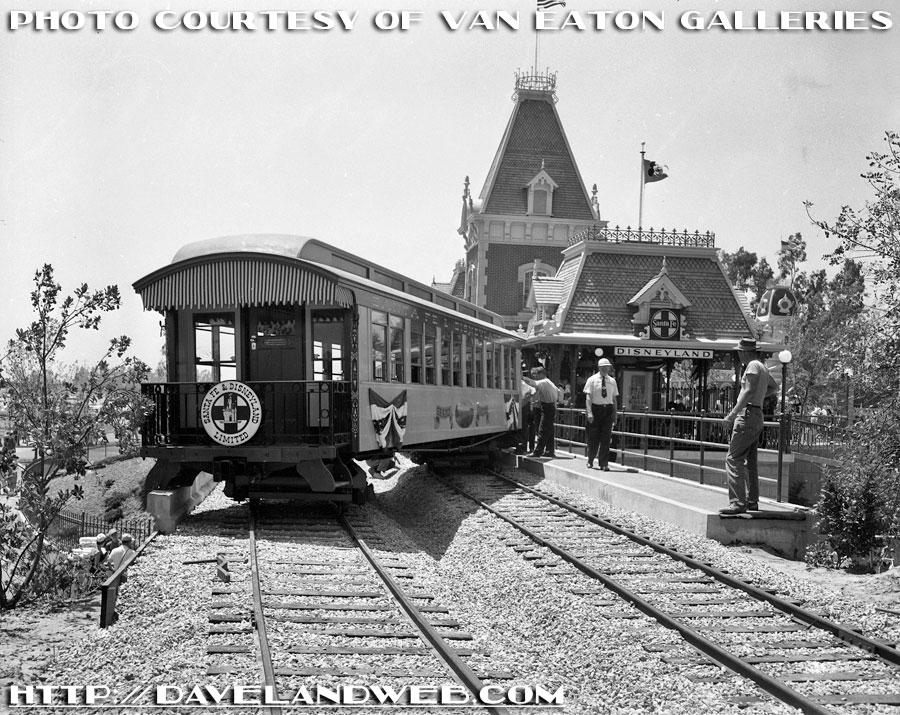 As the ride supervisor rushed to call the roundhouse to report the incident, general commotion ensued. During the excitement, the young brakeman seized the opportunity to avoid trouble by going to his locker, picking up his clothes, and leaving the Park. He was never seen again. A guest who had been riding up in the cupola (the observation box on top of the caboose) remarked as he left the station, "That's one thrilling ride you've got here!"

The train operation was shut down for the balance of the day. That night, a large craned was moved in from the backstage construction area and used to lift he caboose back into the track. Except for a few scrapes on the concrete, no damage was done. A valuable lesson was learned by all the remaining brakemen and conductors, however.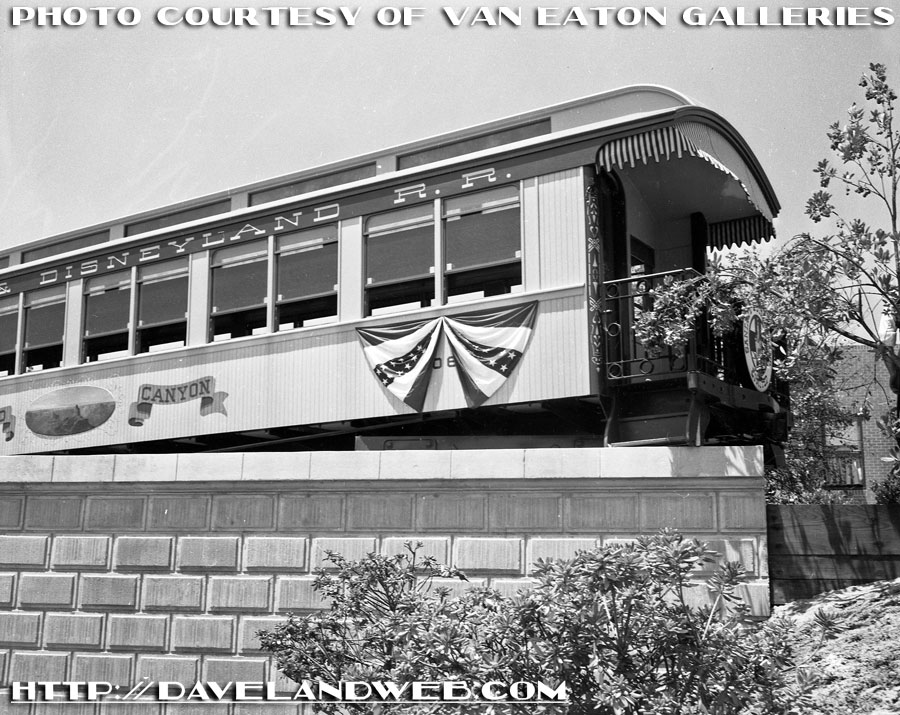 The car hanging over the tunnel in this photo is a passenger car, titled the Grand Canyon car.
This car would go on to greater fame when it was refurbished into the VIP Parlour Car, The Lilly Belle.
To think that it started its career this way!
See more vintage & current Disneyland Railroad photos on my
main website.