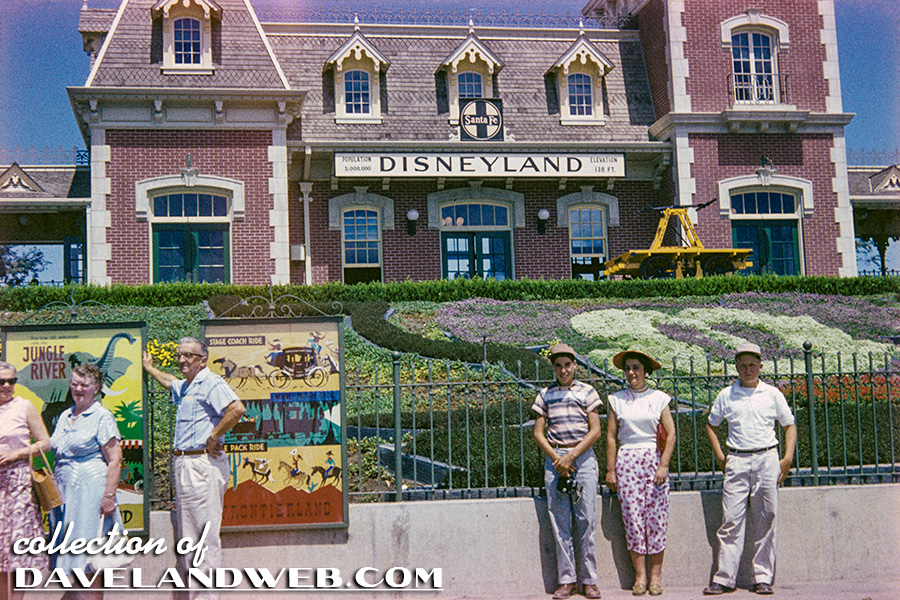 Time for another series—this time a batch of CalColor slides from 1957. Just like so many other batches, this one begins at the Main Street Train Station, where you can feast your eyes on a few of the original colorful attraction posters.
Although I can't say that losing the Skyway was a huge blow to Disneyland, it sure did provide some very cool views of the park. This shot really breaks the mood as you can see a lot of backstage buildings, including the one behind the façade of the Main Street Opera House.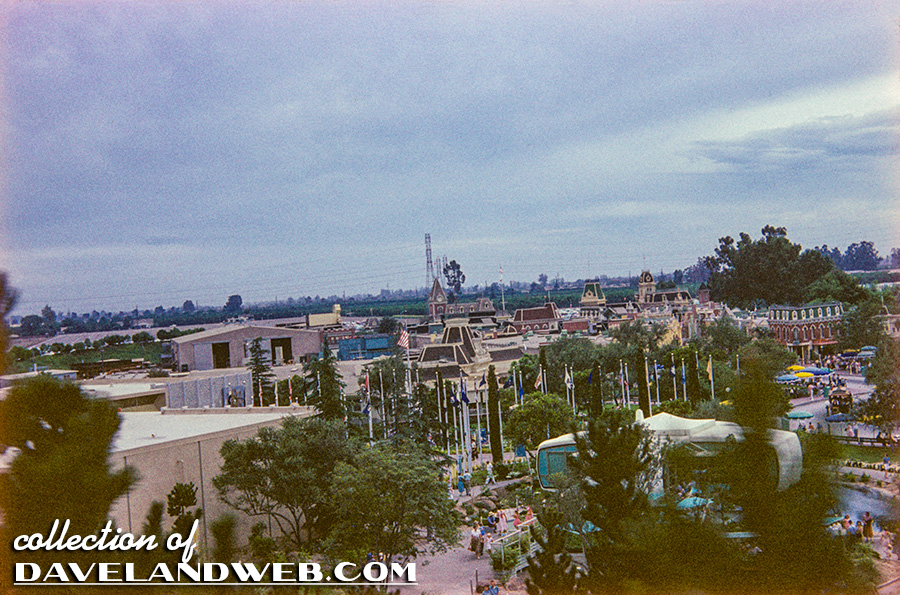 Not very "Main Street" looking, is it?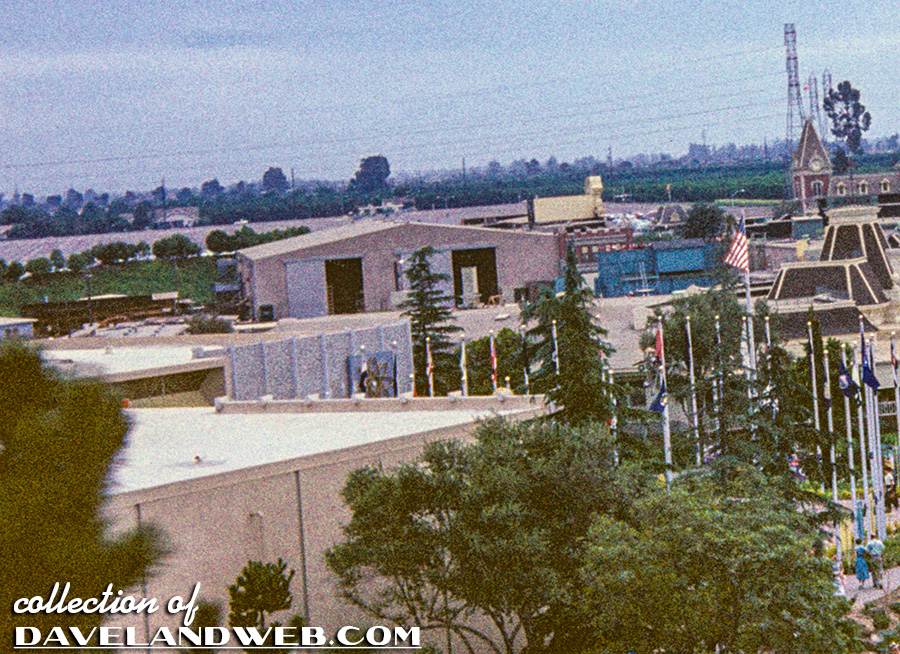 Finish up with a look at the Castle Moat and the Swans that used to inhabit the green waters there: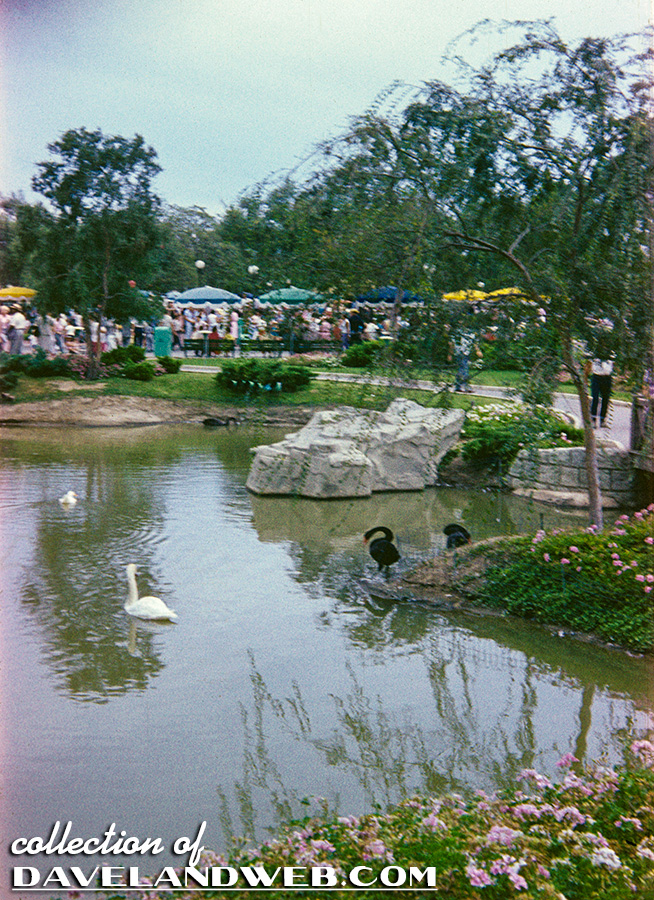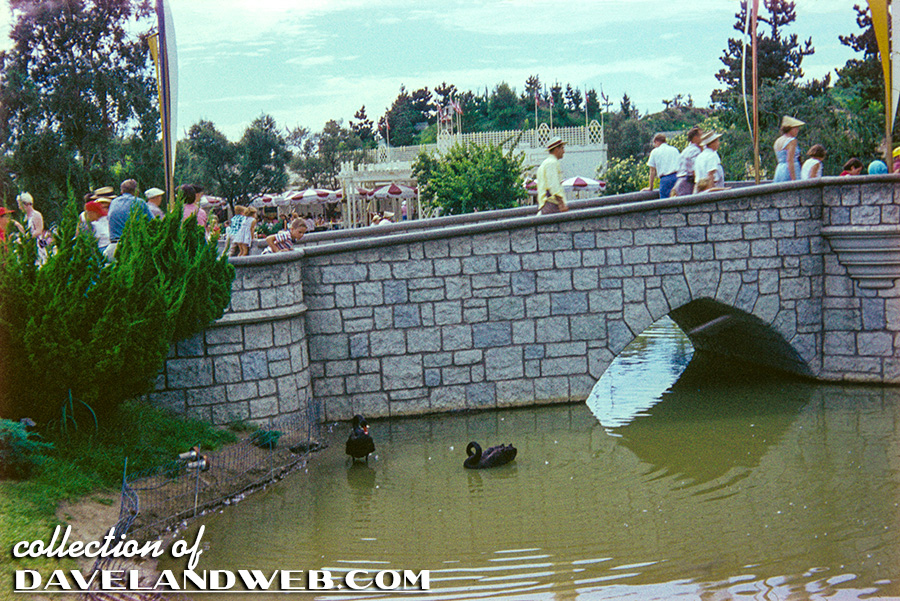 See more Disneyland Main Street, U.S.A. photos at
my main website
.