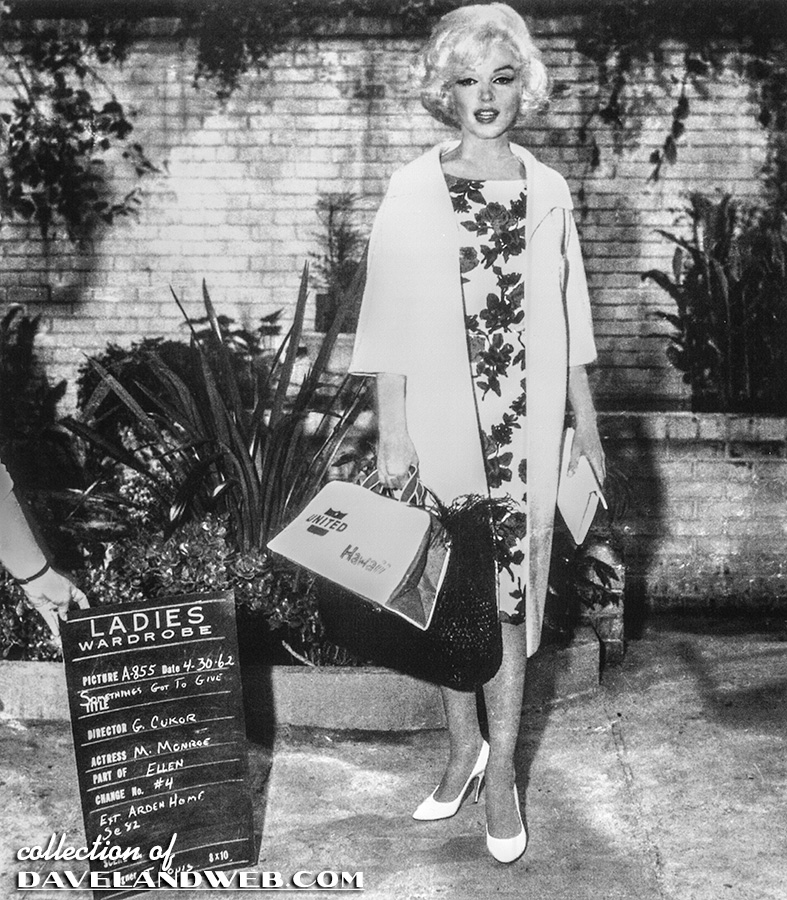 In an attempt to branch out, Saturdays will now be devoted to my love of the movies—hope you enjoy!
Unfinished movies often take on a bigger life than if they had ever been finished. Rumors abound, theories are born, and everyone has their opinions as to what might have been. Marilyn Monroe's famous unfinished (and last) film, "Something's Got To Give" is no exception. Unlike many other uncompleted movies, the footage from this one still survives, giving a fairly good glimpse into how the movie was going. 20th Century Fox has even pieced together a semi-finished cut to make it easier for viewers to imagine the outcome.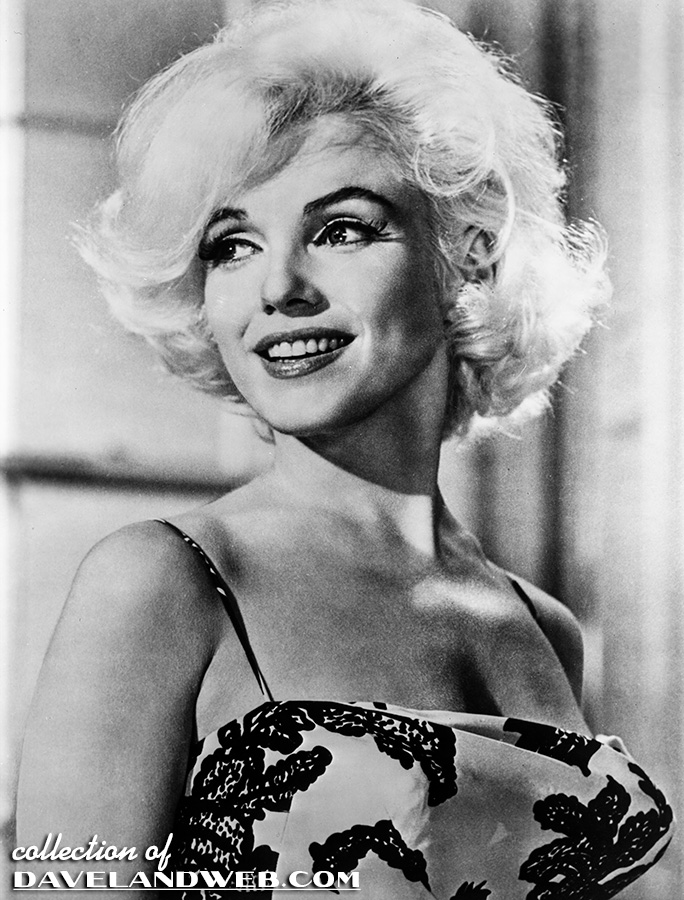 The silent wardrobe tests show Marilyn looking better than she had in years. Appearing refreshed, trim, and positively luminous with her platinum hair, Marilyn seems ready to take on the project as a wife who has just returned to her husband (Dean Martin) after being stranded on a deserted island. In the surviving film sequences, Marilyn shows a surprising depth of emotion, which is even more surprising since the script seems so very flat. Co-star Cyd Charisse plays Martin's new love interest and attempts a comedic style that seems a little over-the-top, considering how flat her lines are.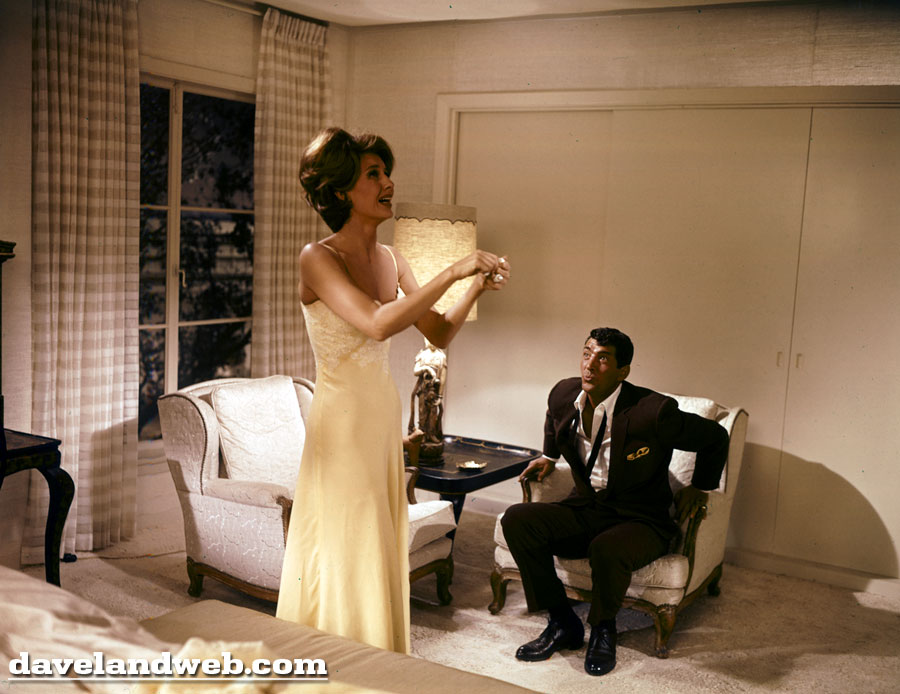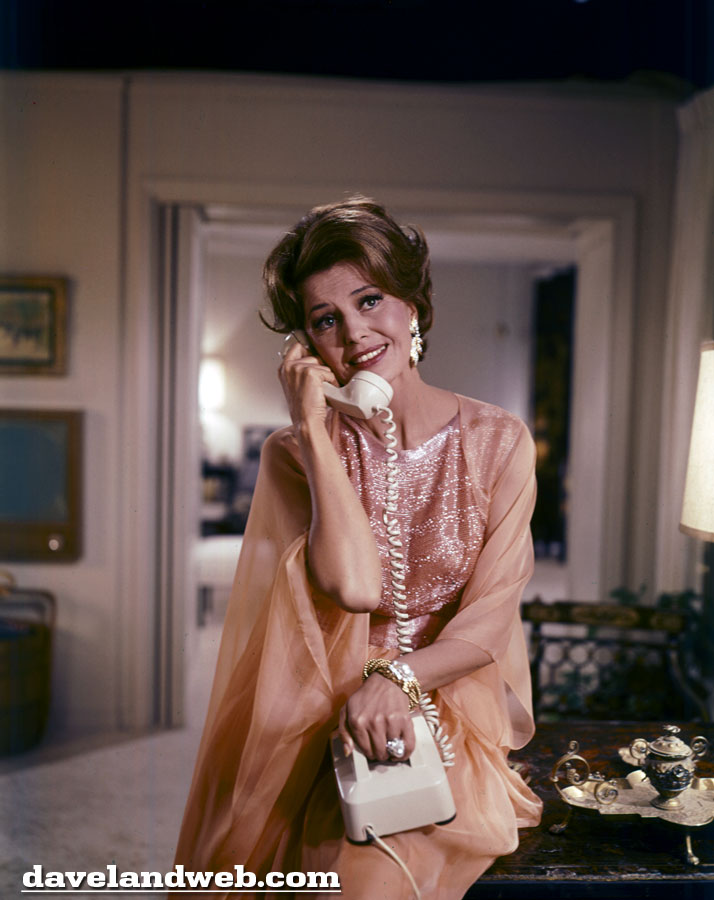 Previously filmed with Cary Grant as "My Favorite Wife," the laughs seem forced and so do the situations. It is fairly obvious that this film needed an overhaul, which Marilyn was very much aware of. Just before she passed away, veteran director George Cukor was (wisely) let go and Jean Negulesco was hired to replace him. It was apparent that the bitchy Cukor had no control or concept of what to do with this film. A new script was also being formulated at Marilyn's request.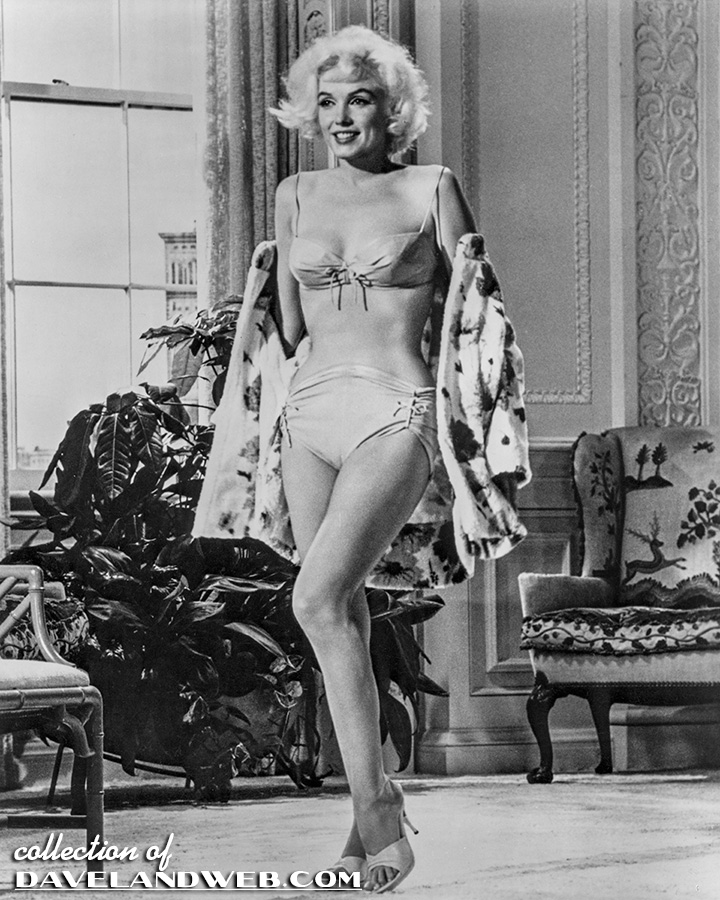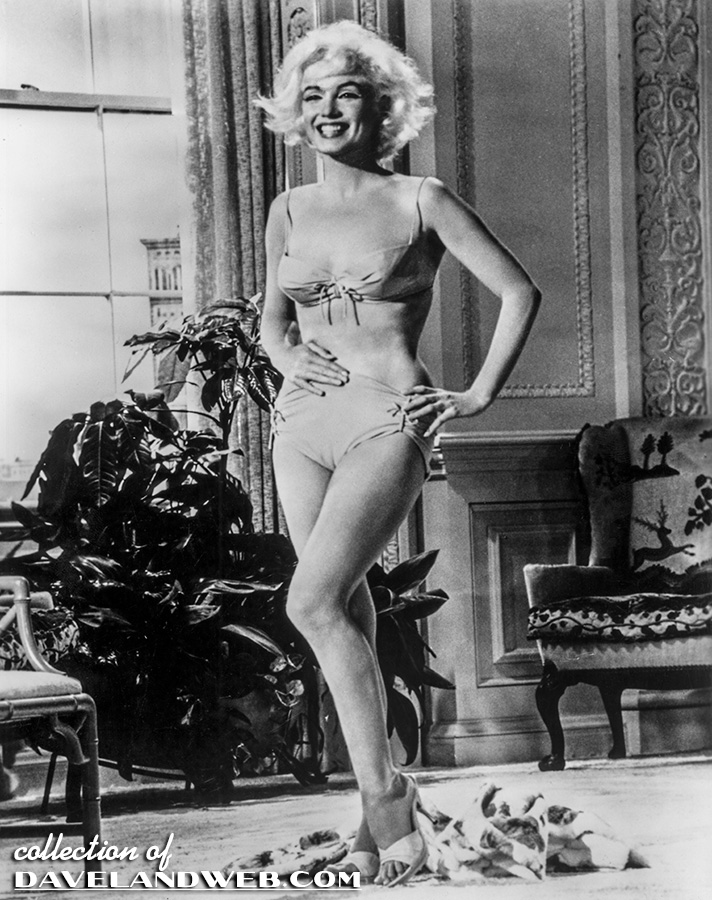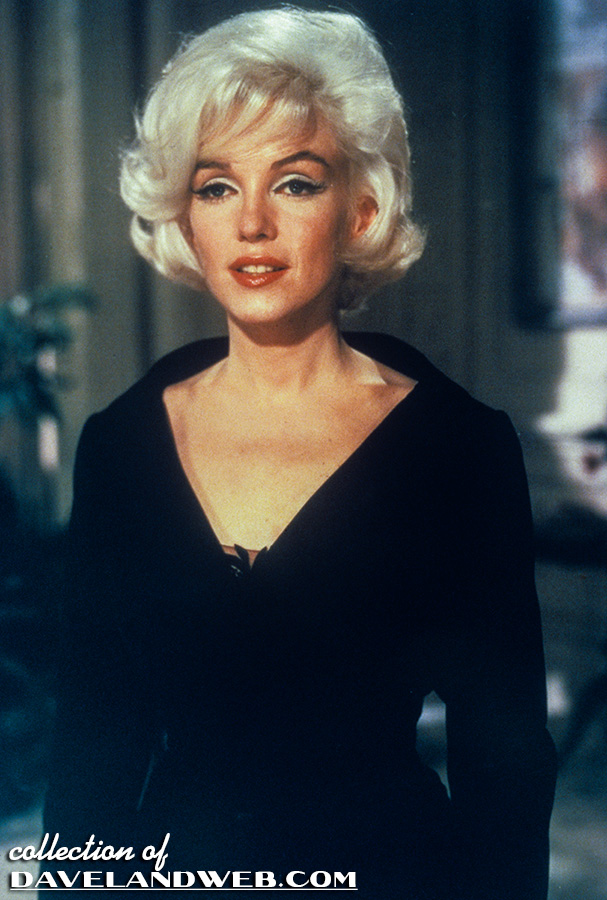 At the time, the film got quite a bit of coverage for Marilyn's simulated nude swim sequence, and the photo shoot that followed where Marilyn discarded her flesh-colored body suit for photographers.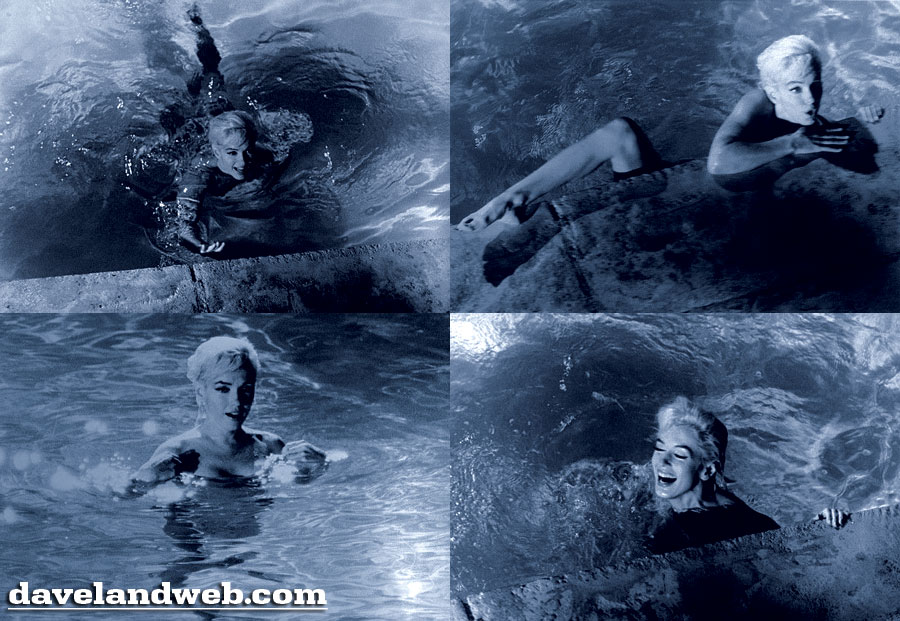 It is such a shame to have lost Monroe at a time when she had so much to share. Her newfound maturity and strength would have been fantastic to see on the screen. Instead, her fate as a cult icon was cemented, making her future the subject of great debate.
To see more Marilyn Monroe photos, visit my regular
website
.