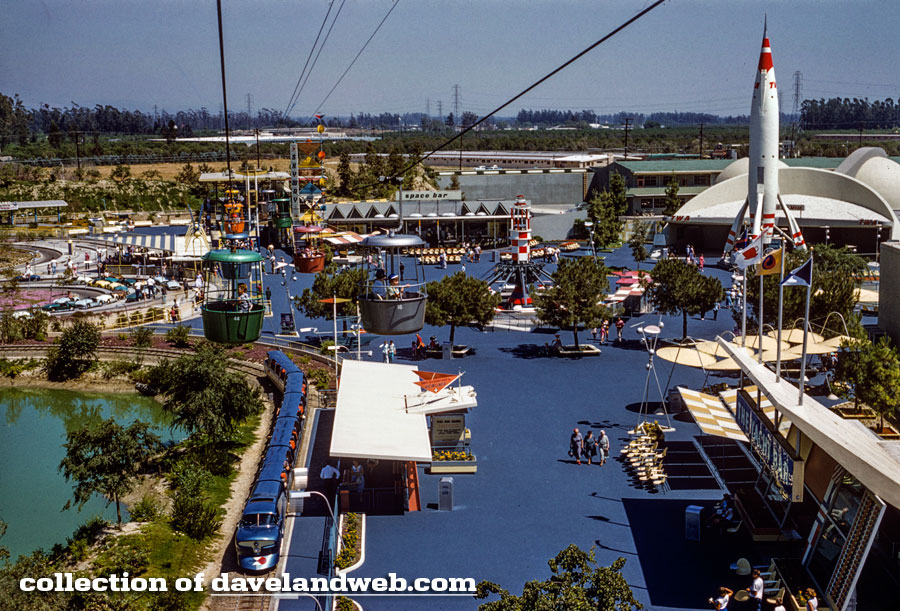 The Viewliner lives forever in my Holy Grail folder of images to find; rarely would I let the opportunity go by to get one. Lasting barely a year, it was replaced by the larger and sleeker Monorail that still exists in the park. This June 1958 Skyway shot shows the Tomorrowland Viewliner at the Station. Of course, the zoom-in closeup is included at no extra charge. At its scaled size, it almost looks like a toy train!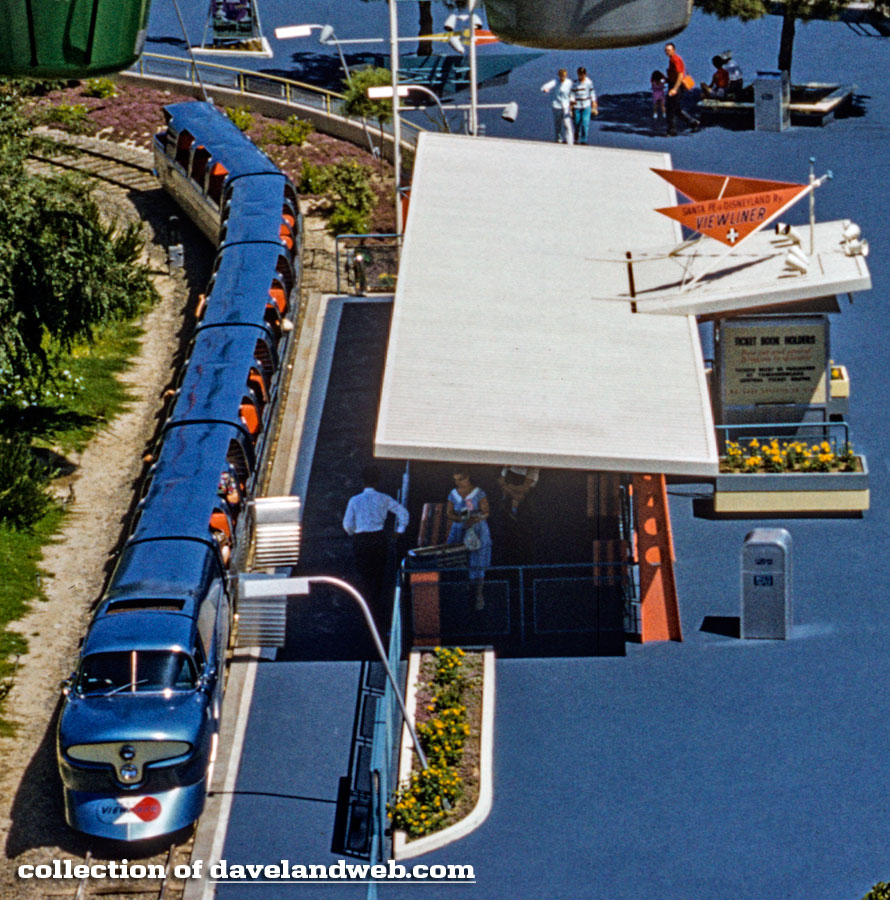 Zooming in to read the ticket holder sign: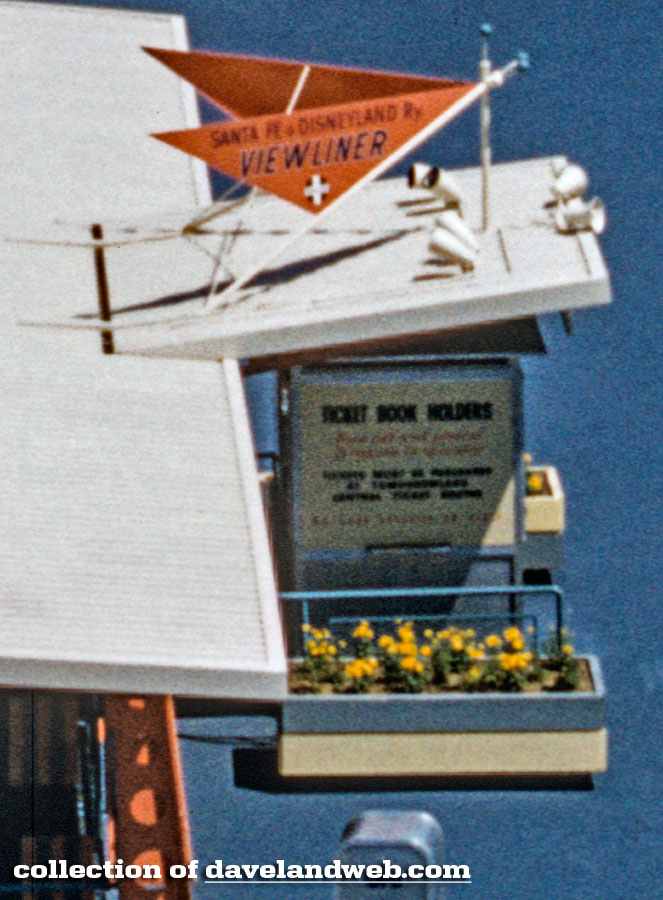 Over at the Tomorrowland Train Depot, you can see the edge of the banner proclaiming the Grand Canyon Diorama: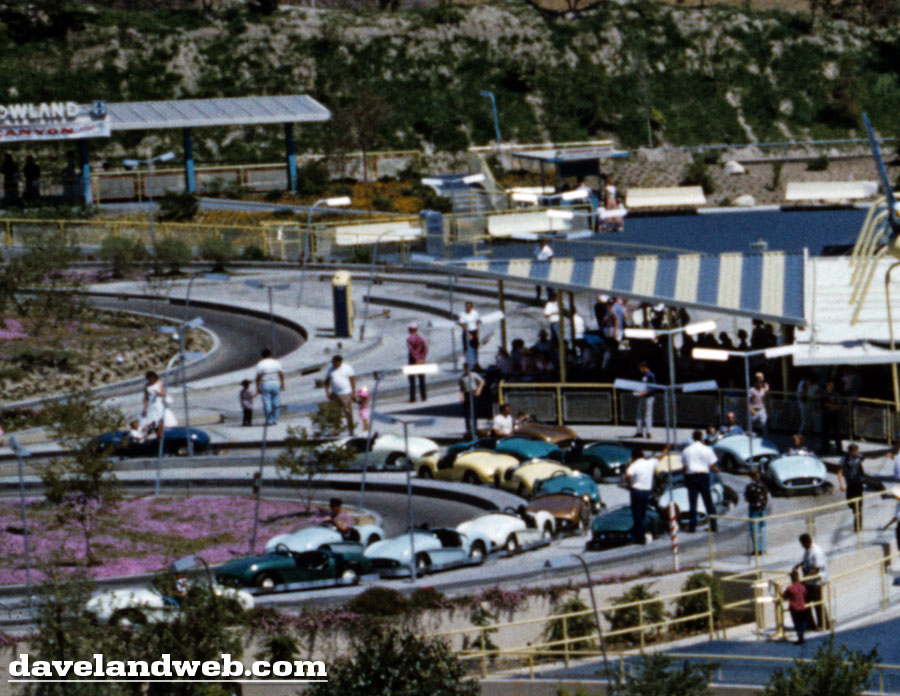 New vs. old in this posed shot featuring The Viewliner next to the C.K. Holliday: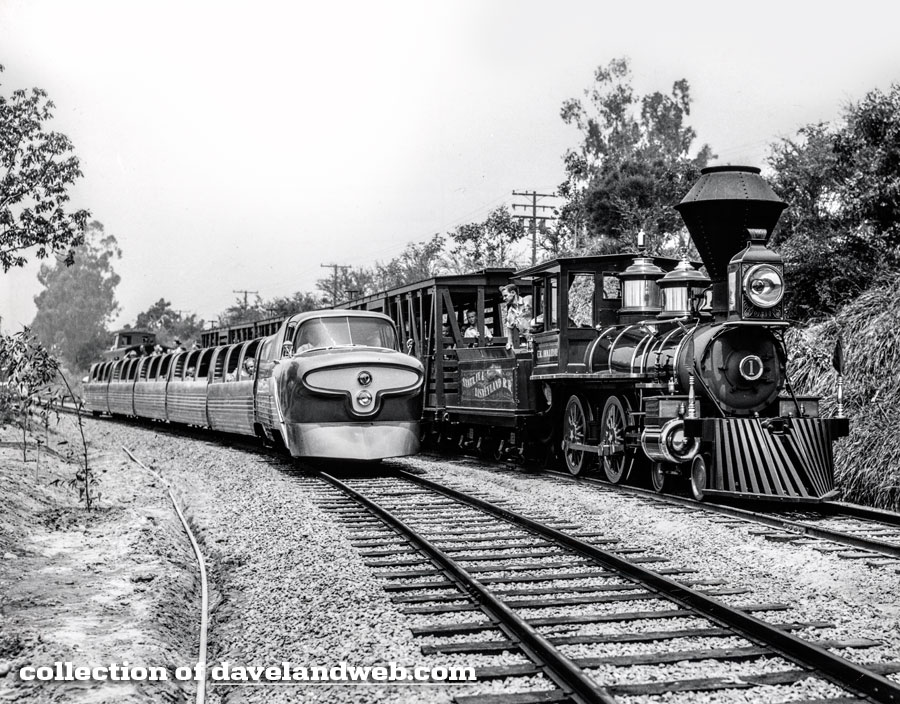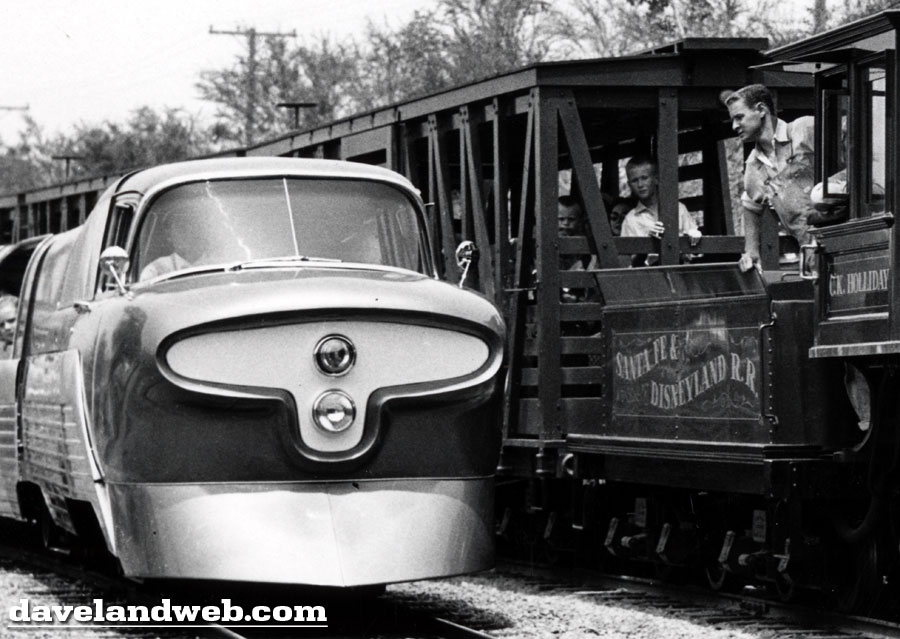 It may be corny, but this is probably my favorite time for the park, while it's still enjoying a naive infancy, which was changed by the time 1959 came around. See more vintage (and current) Disneyland photos on my regular
website
.