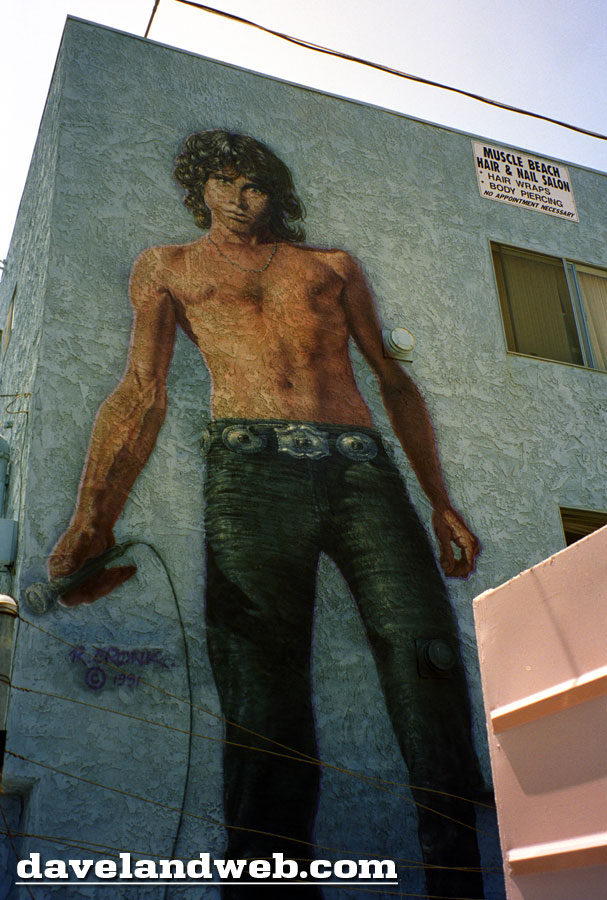 Back in the Summer of 1994, I happened upon this huge mural of Jim Morrison painted upon an apartment building in Venice Beach. Flash forward to a few weeks ago, and the mural still remains, but the building itself has been repainted. Orange. If you look closely, you can still see the mint green surrounding Morrison. Sadly, whoever painted the building didn't see fit to save the signature of the artist.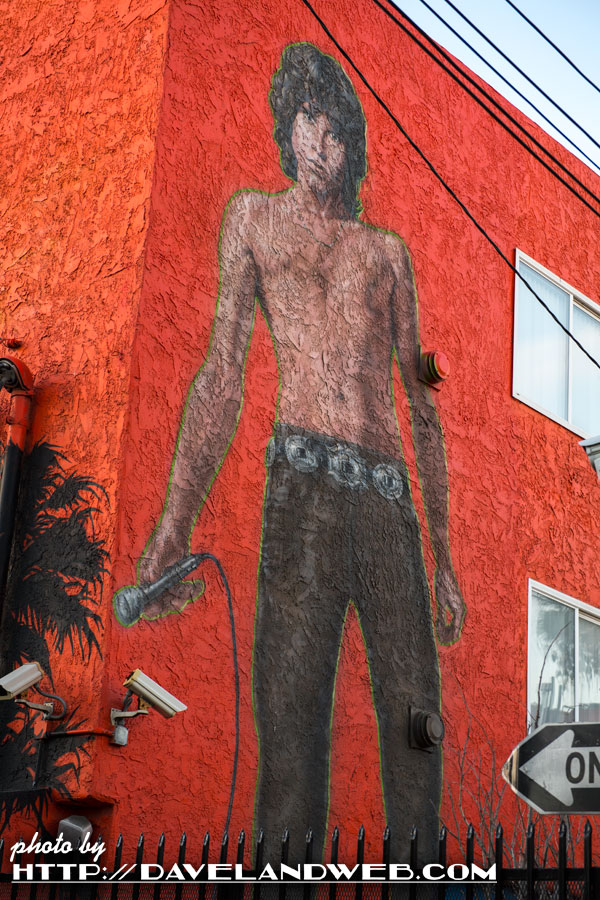 On the other side of the building is one of Arnold Schwarzenegger: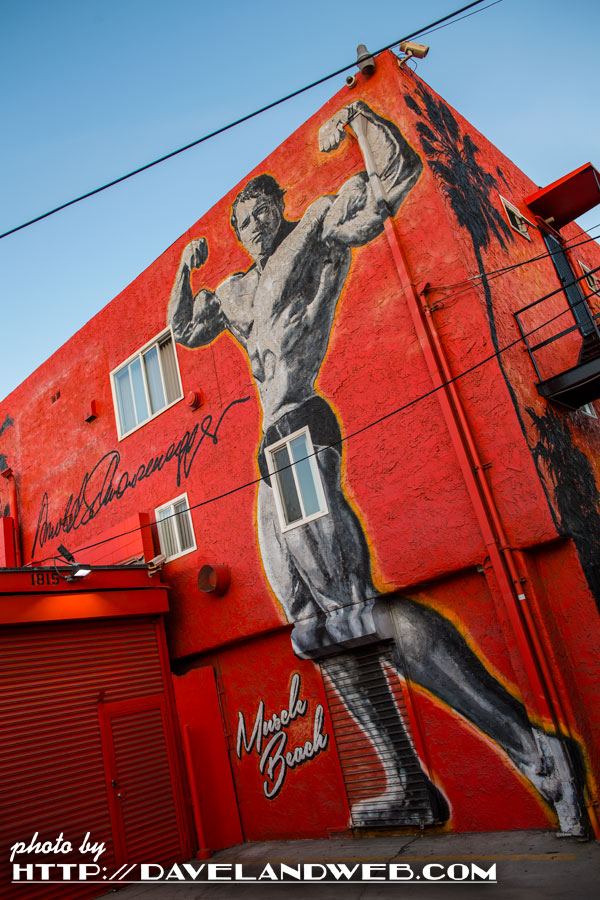 This one of Donald Trump is an instant classic: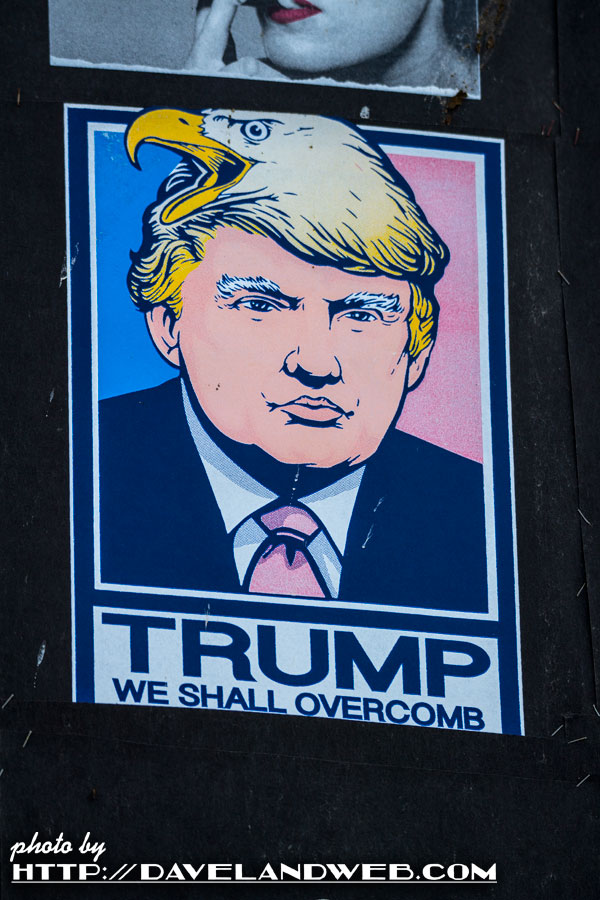 Marilyn Monroe looks positively dreamy staring out of the painted window: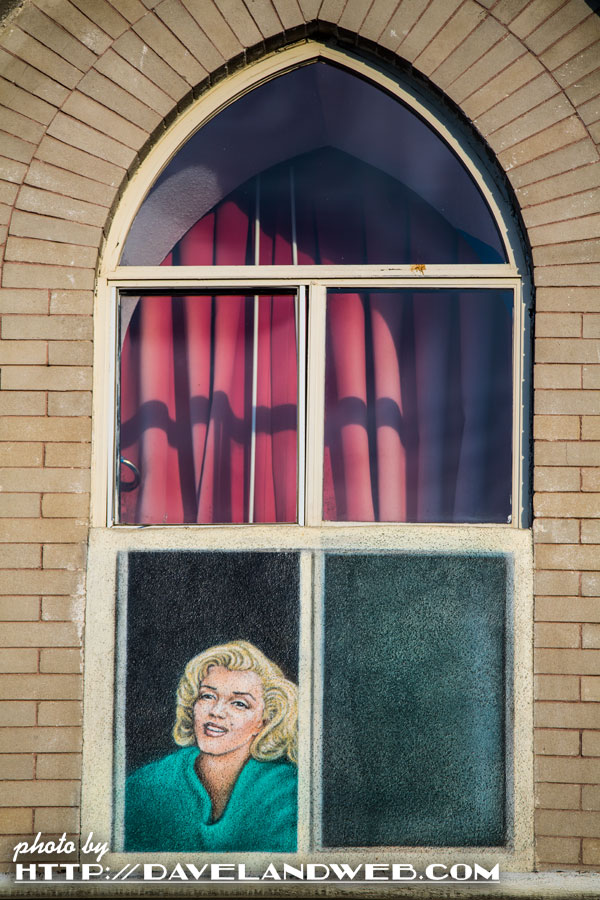 Pulling back you see more of the building itself: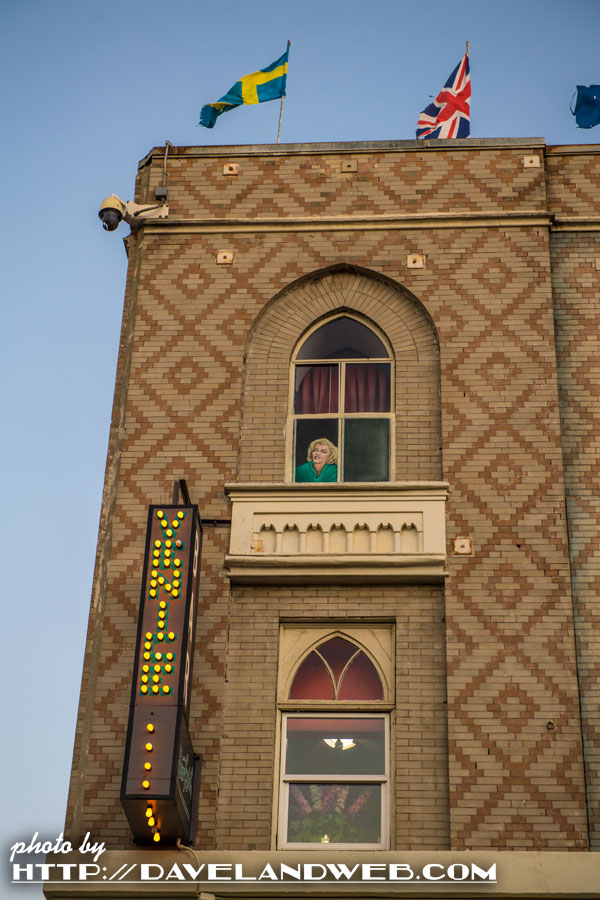 A mural featuring Muhammad Ali: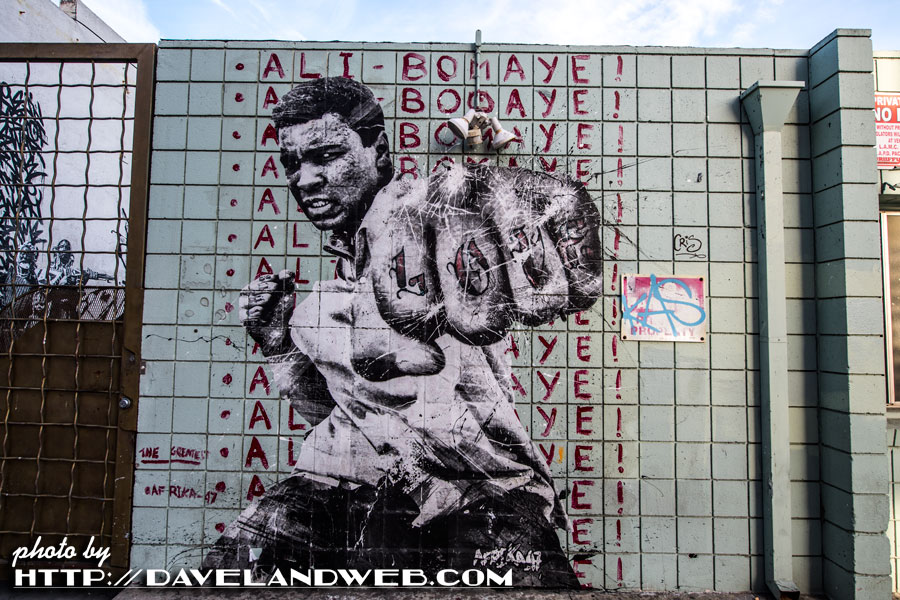 Last one is my very favorite: the Touch of Evil mural. Get that car out of the way of my photo!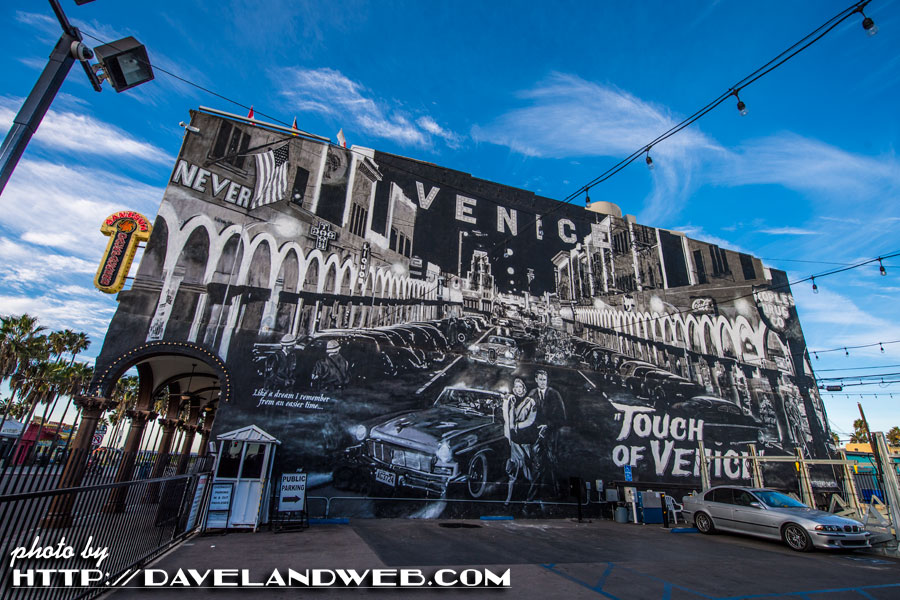 See more Venice Beach photos at my
main website.