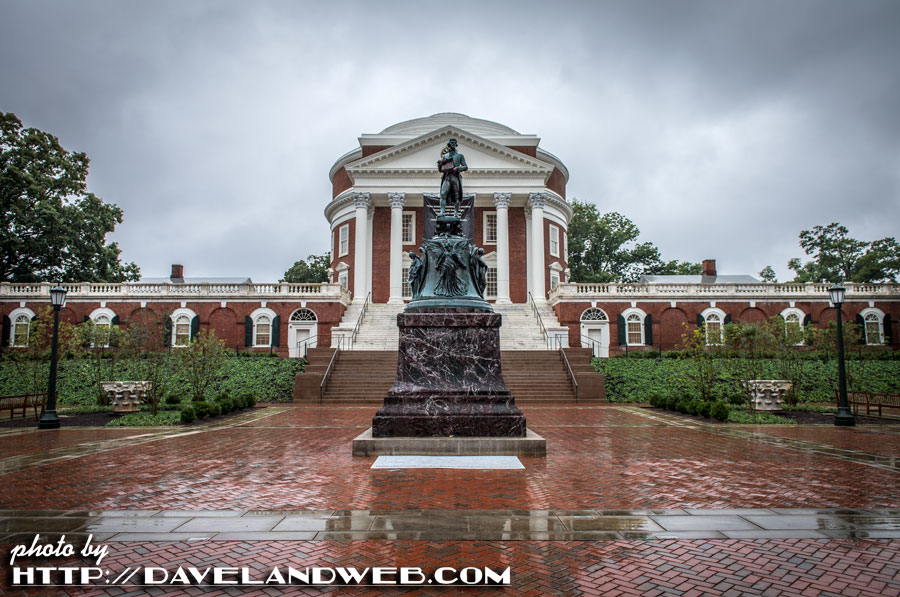 While in Charlottesville, I had to stop by the University of Virginia for at least a few photos...even if it was raining. Despite the violence and protests in Charlottesville that had occurred just before my visit, everything seemed business as usual on this lovely campus.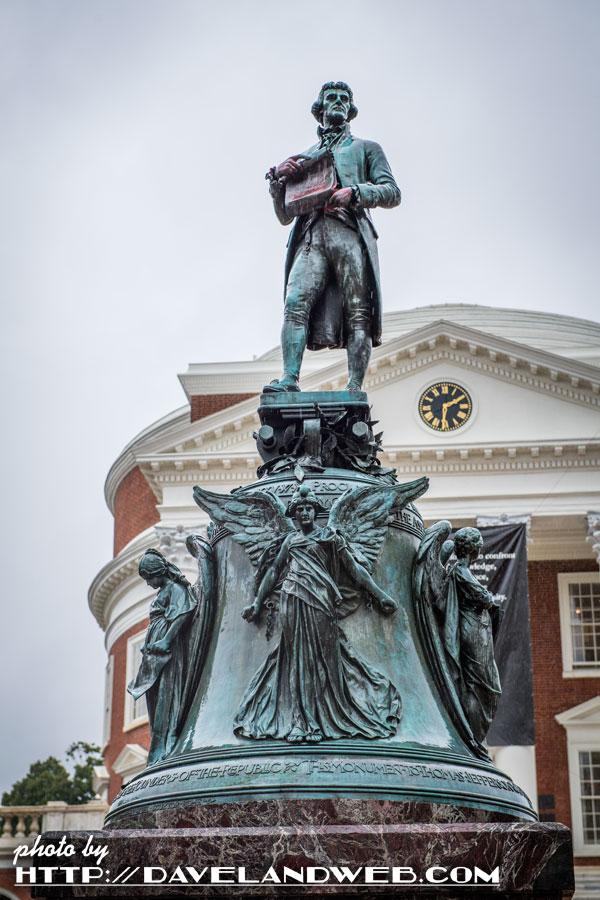 Until I took a closer look at the statue of Thomas Jefferson by Moses Ezekiel. The red paint on the scroll in his hand was chilling.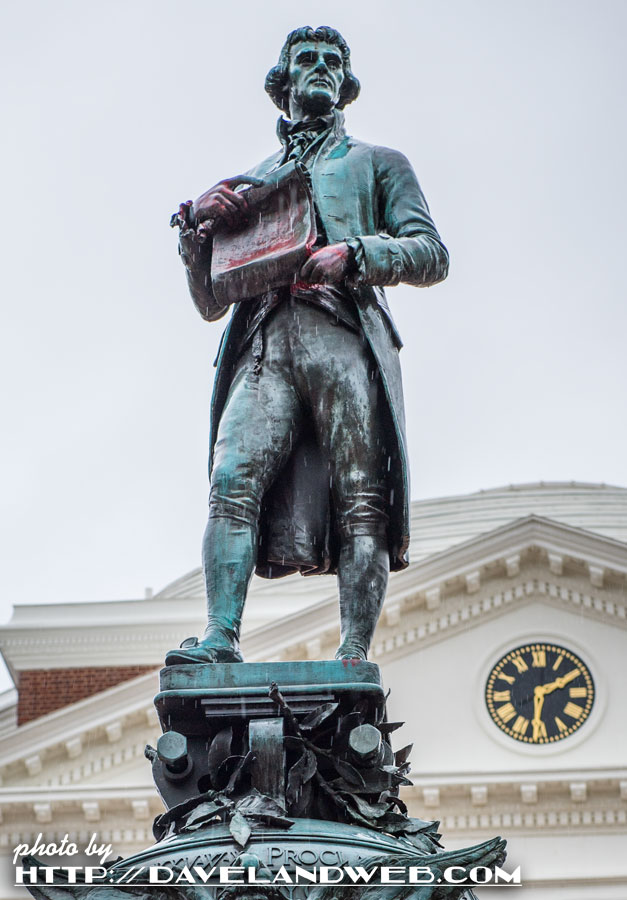 Founded in 1819 by Jefferson himself, the campus truly is lovely.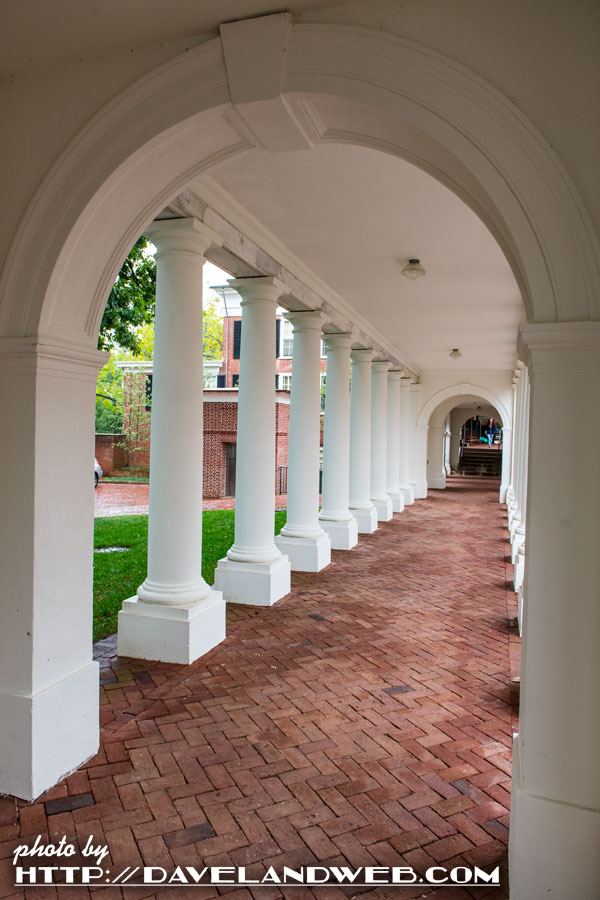 Architecturally, it is best known for its rotunda and dome room, which were recently restored.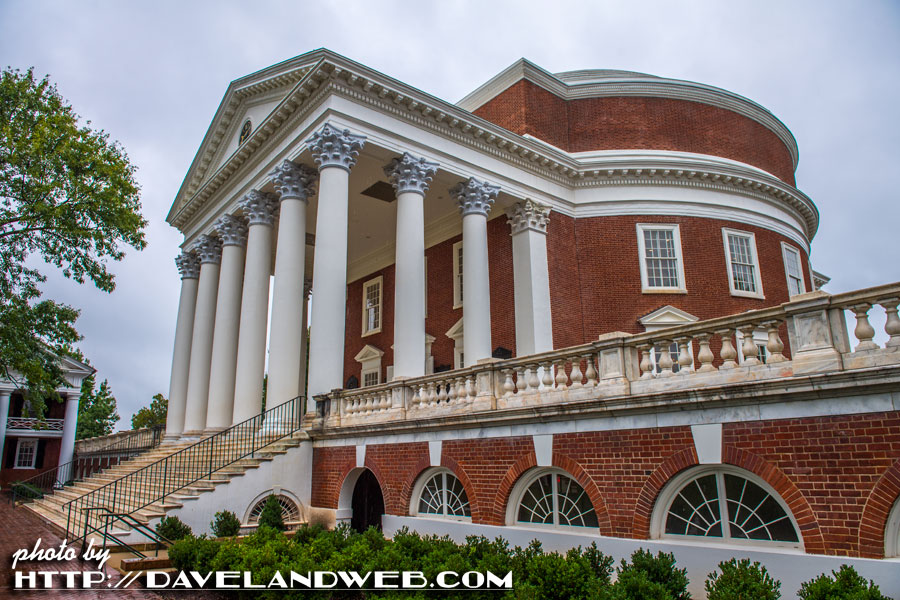 Another statue of the third President can be found inside of the rotunda: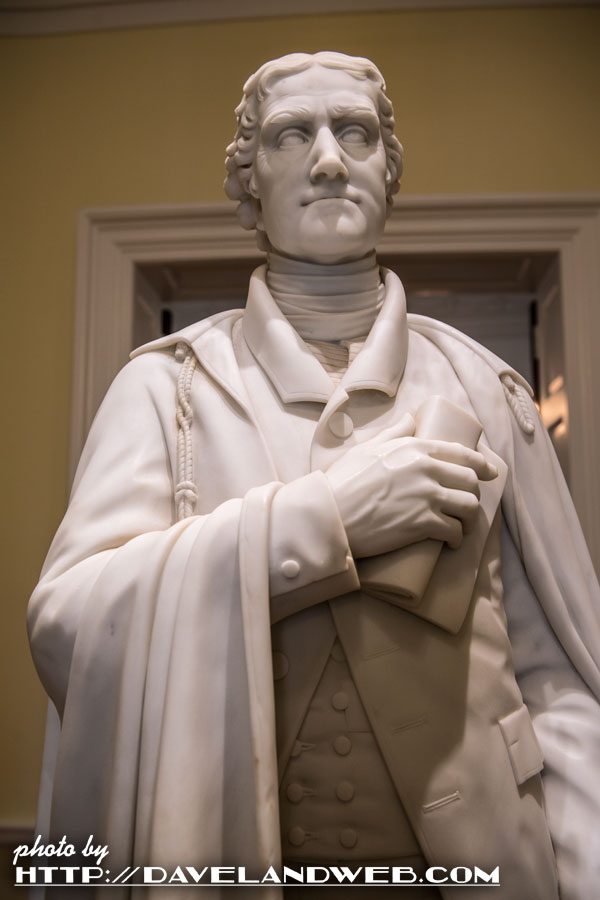 A look at the inside of the Dome Room: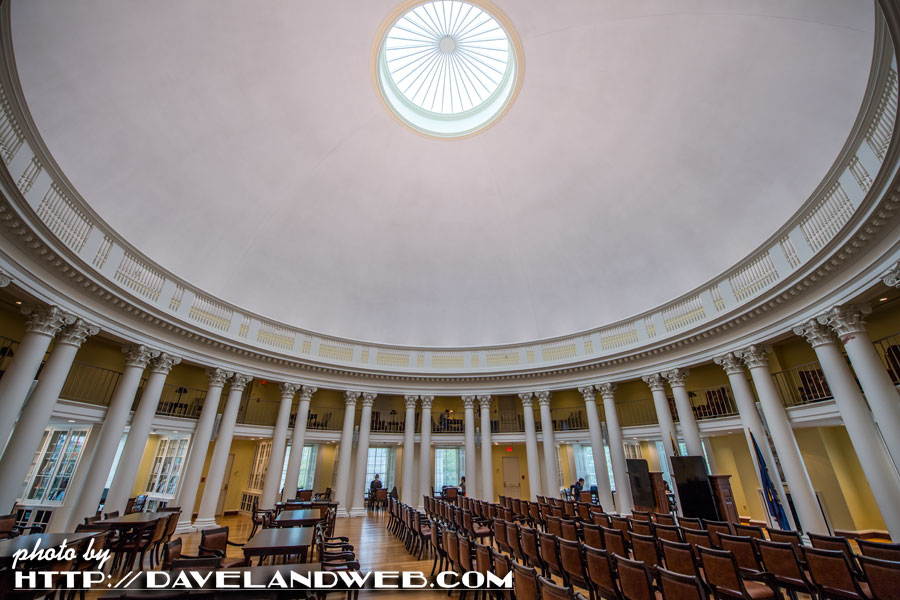 Jefferson was able to watch the construction of his beloved University from the comfort of his home, Monticello: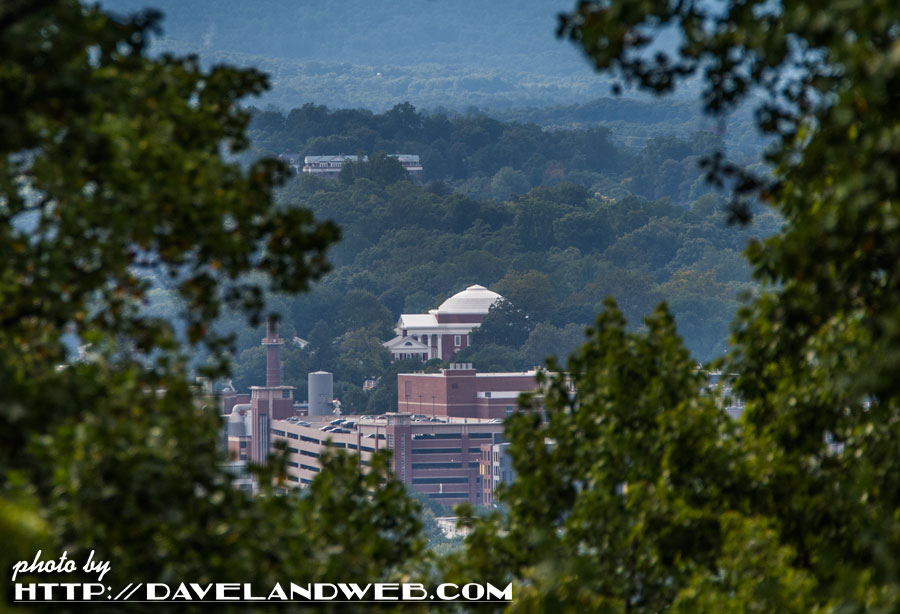 Come back for photos of that architectural wonder!
See more UVA photos at my
main website..
Follow my Daveland updates on
Twitter
and view my most recent photos on
Flickr
&
Instagram
.