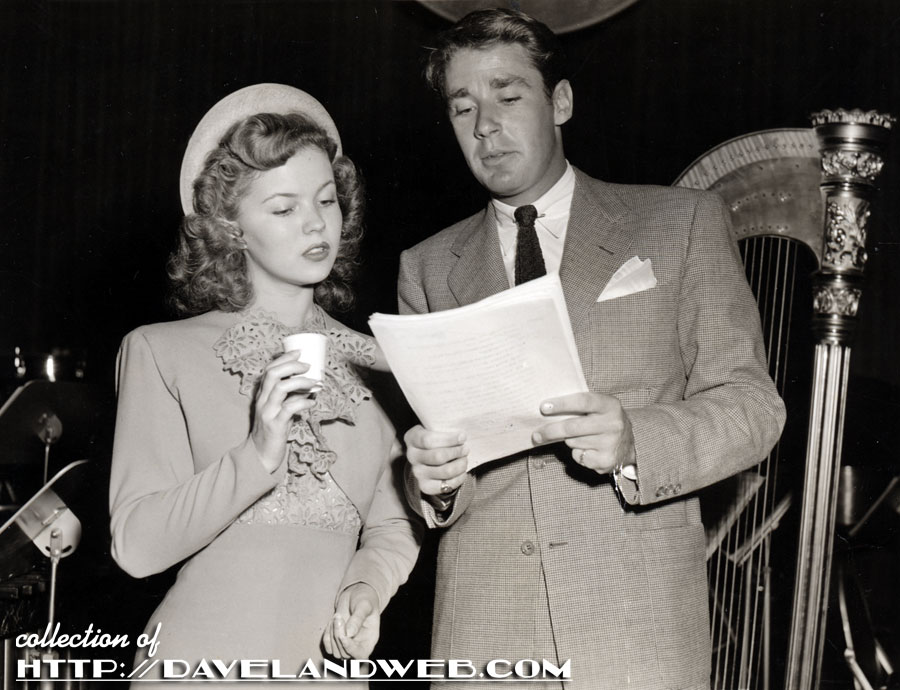 Here's a shot of Shirley and Peter Lawford circa June 1946 in a publicity shot for a Command Performance Radio Broadcast. Was Peter trying to get Shirley into the Rat Pack? Or was he attempting to get something else from Shirley with his charm? I tried to zero in on the script, but couldn't read a durn thing.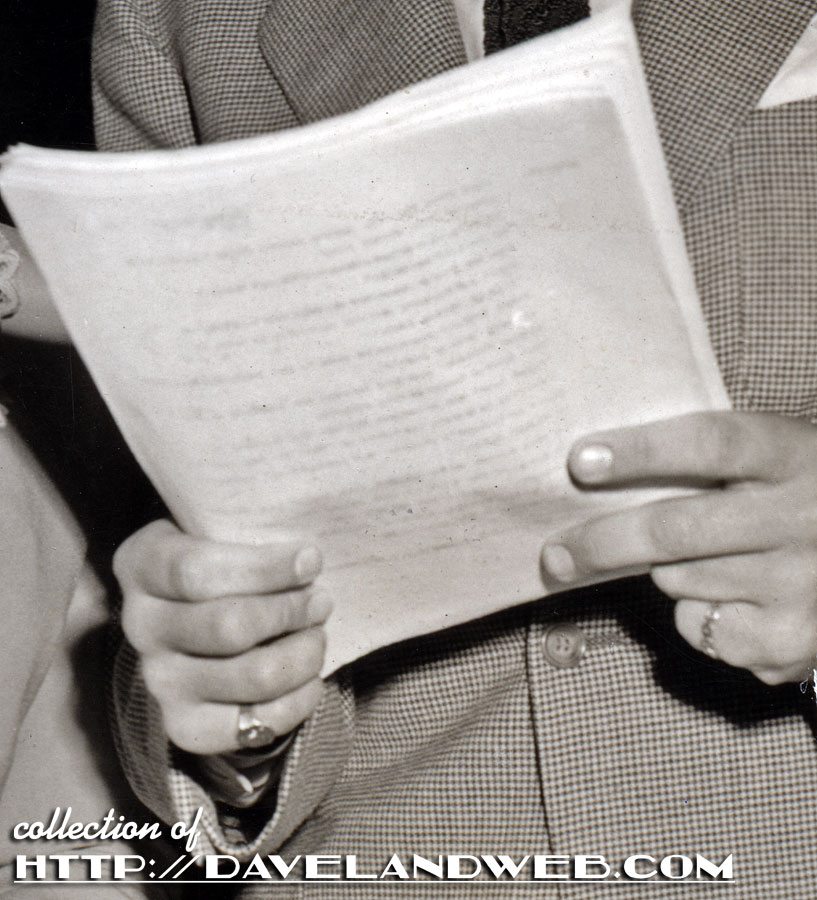 Don't even think about it, Peter. She's a married lady, so wipe that smile off your face. And that better be water in the pitcher!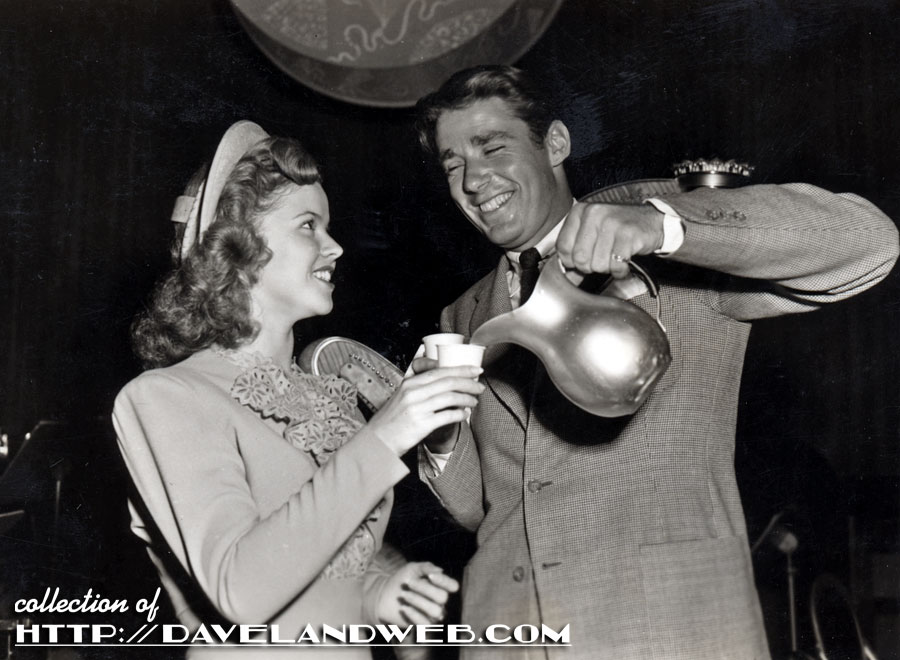 See more 1940s Shirley Temple photos at my
main website..
Follow my Daveland updates on
Twitter
and view my most recent photos on
Flickr
&
Instagram
.