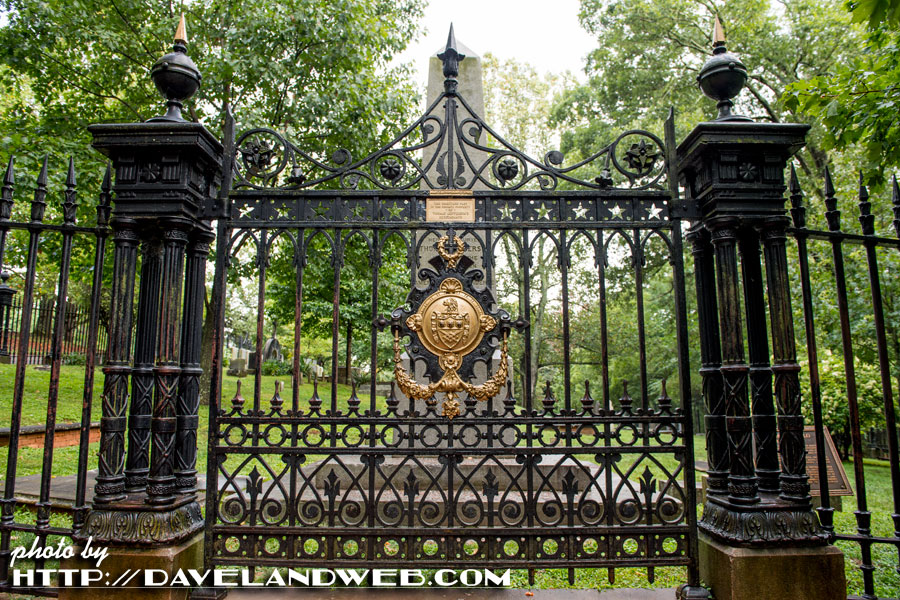 Today marks the final post of my Virginia trip, finishing up business in the Monticello graveyard. I was a little surprised at the ostentatious gold TJ on the front of the gate. It looked like paint and gave a bit of a tacky look to the insignia. Other than that, it was a beautiful little plot for the family of Thomas Jefferson.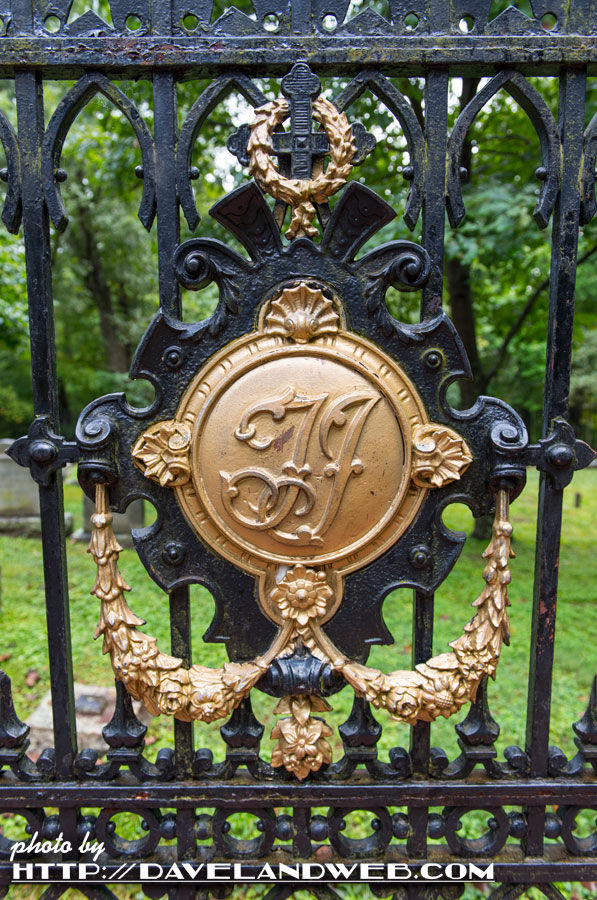 Here is the marker for the third President of the United States.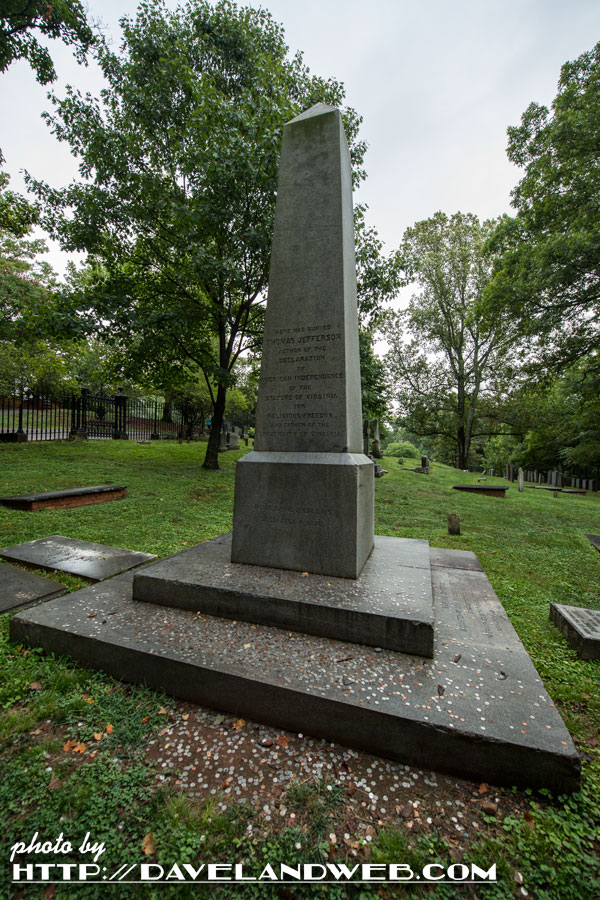 Surprising to many is that the Presidency was not on the list of what Jefferson wanted to be known for.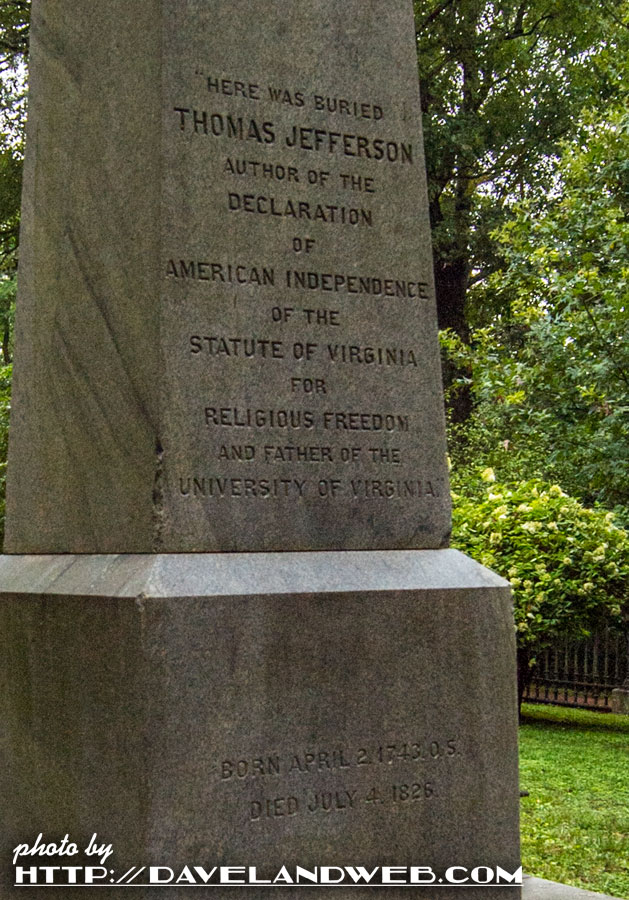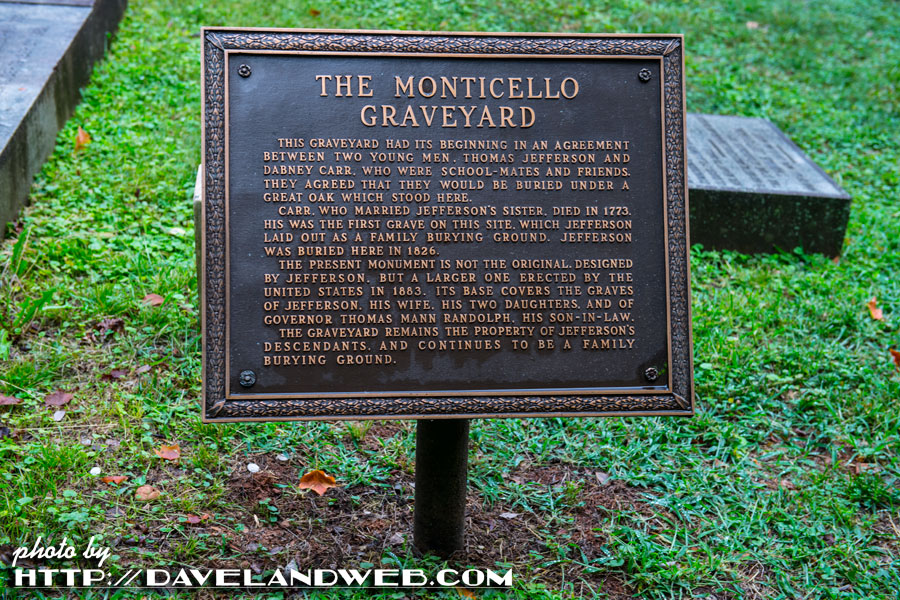 Signage can assist you in finding the plot you are looking for.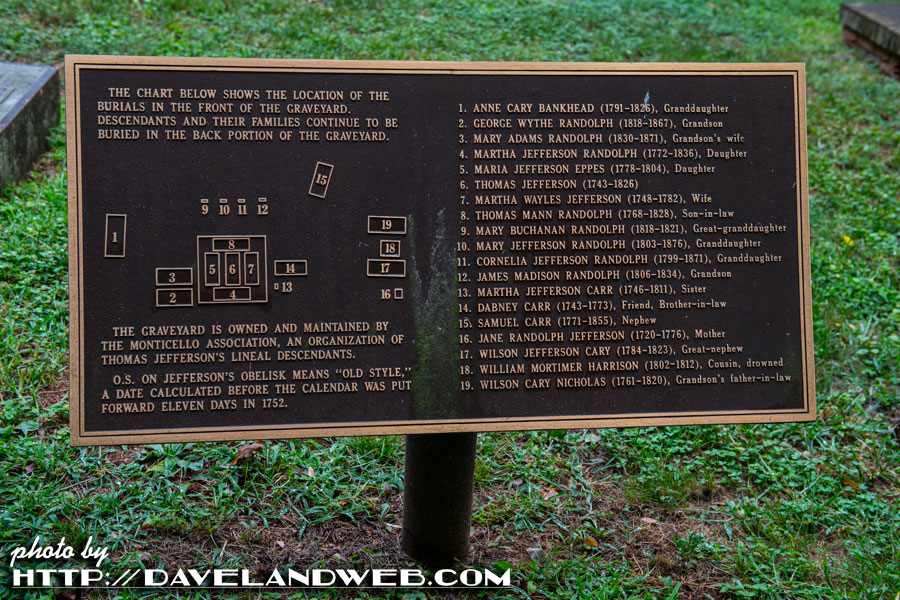 Even Jefferson's mother is buried here.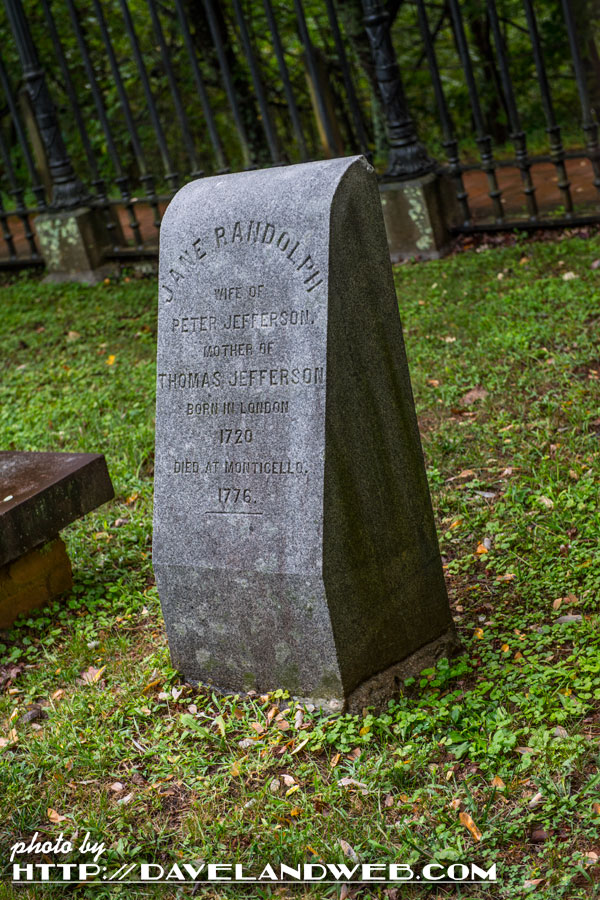 I hope you enjoyed my photos from Virginia; it was a wonderful trip and at some point, I do hope to return. Especially to Charlottesville.
See more Monticello photos at my
main website..
Follow my Daveland updates on
Twitter
and view my most recent photos on
Flickr
&
Instagram
.