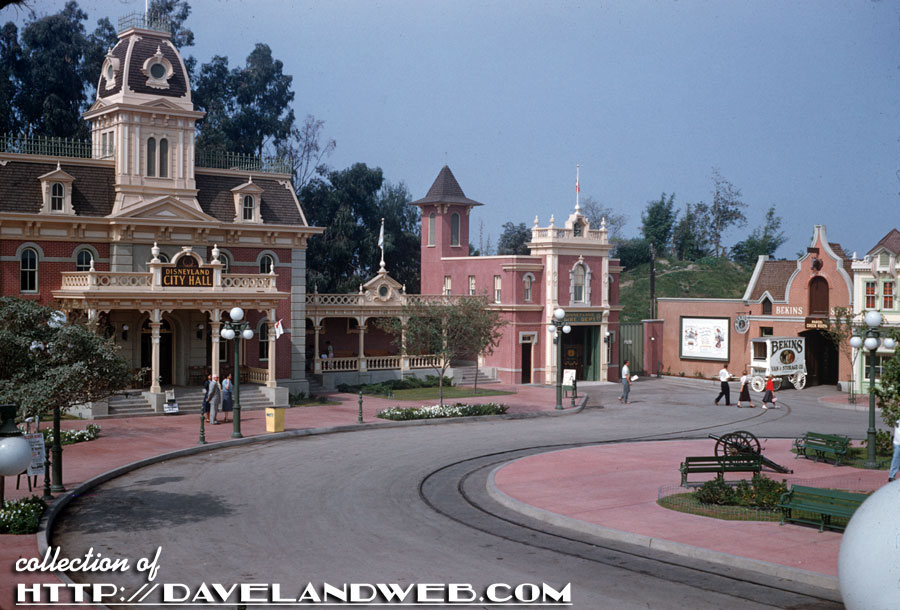 Let's spend a day in Town Square, circa 1950s! This first image was marked 1957. Whether that's correct or not, you can tell by the sparse landscaping on the hill behind the Fire Department that it's definitely early Disneyland! In this detailed view, you can see the Disneyland News available in front of City Hall.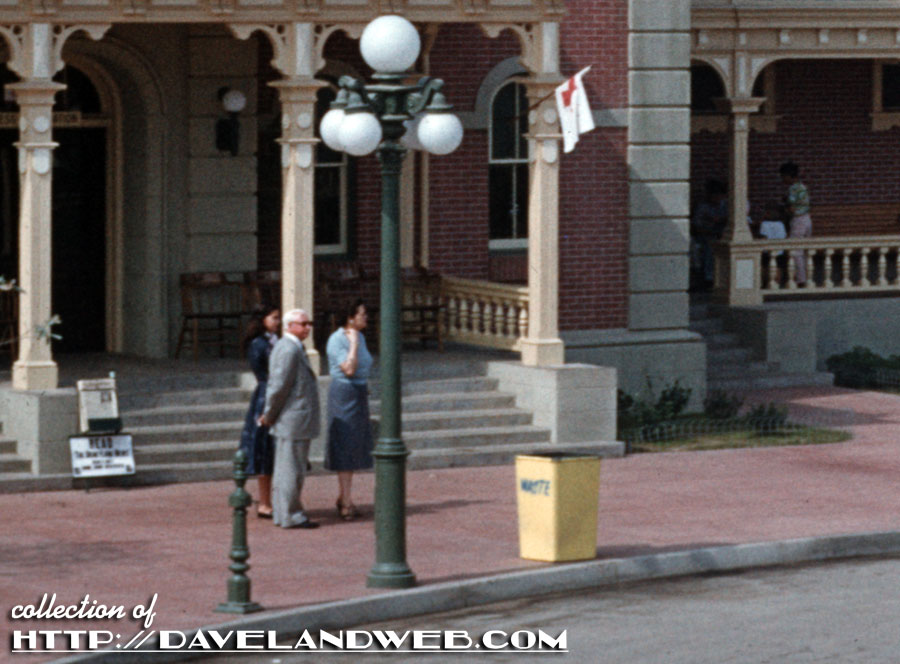 A closeup of the Fire Department and Bekins Storage, which is now part of the Main Street Emporium.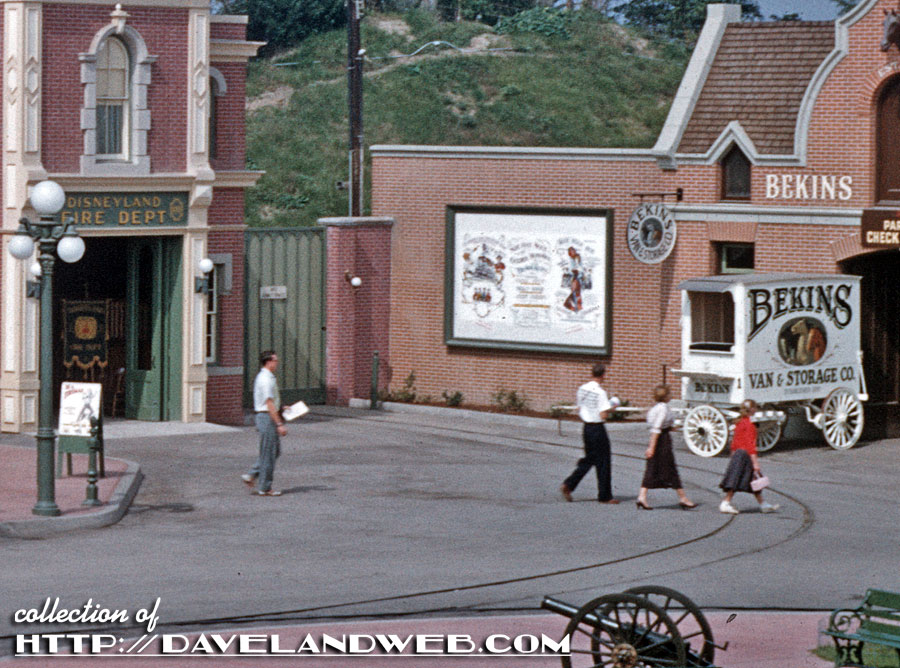 The rest of today's images are from the Harry Pollak collection, circa 1957. This is the same gent who brought you
images of New Orleans
, which was most likely from the same trip out West that he journeyed on from Wilmington, Delaware.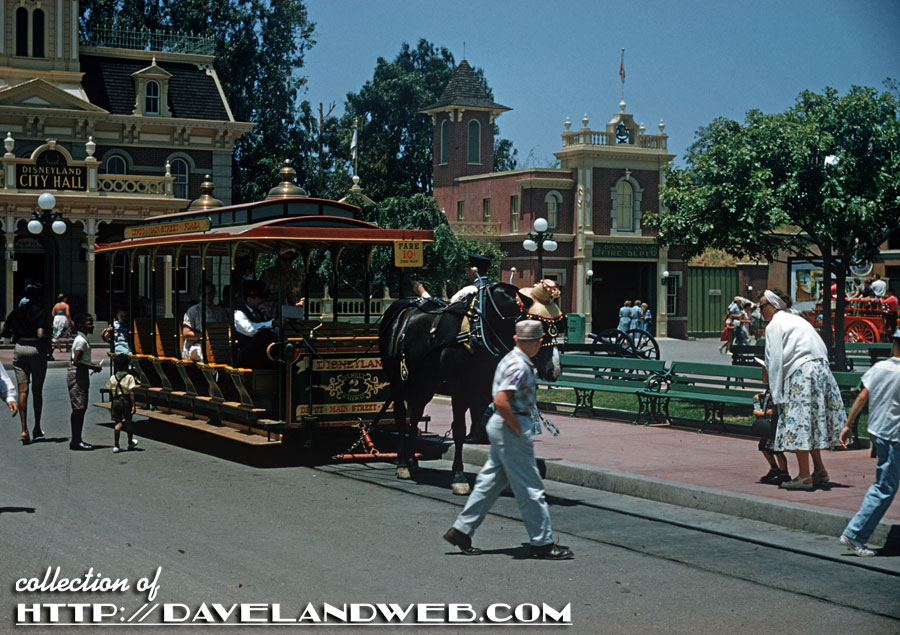 Were the three gals in front of the Fire Department waiting for Walt?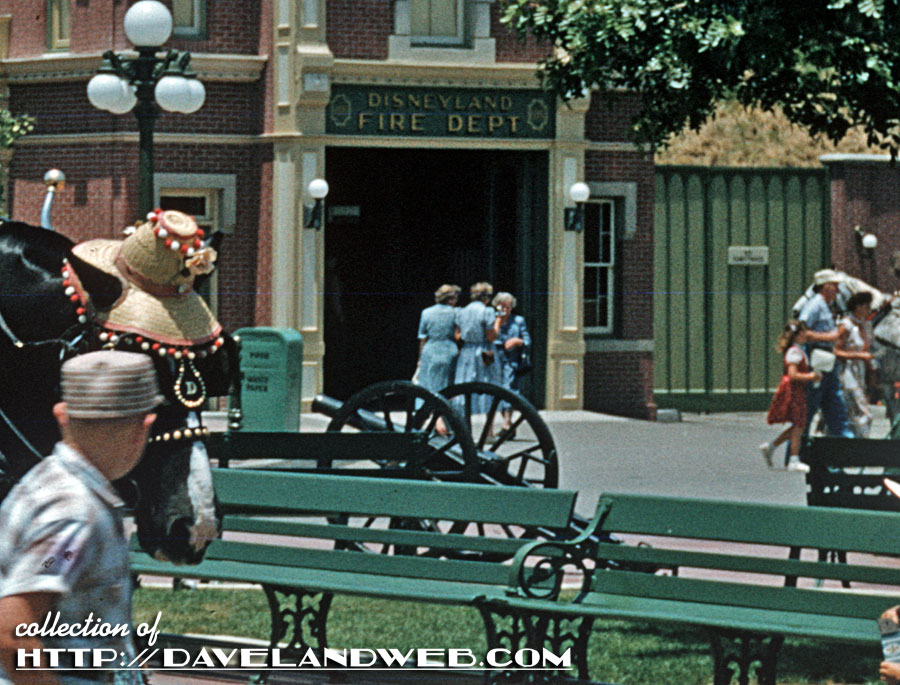 Harry shows us the newfangled Horseless Carriage in this image: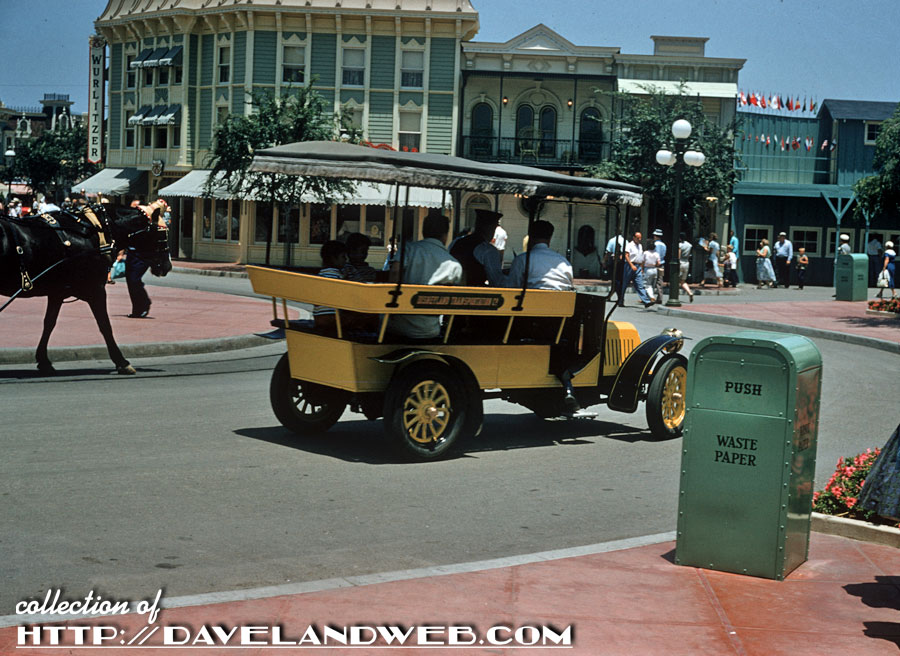 ...as well as the never-to-be-finished International Street: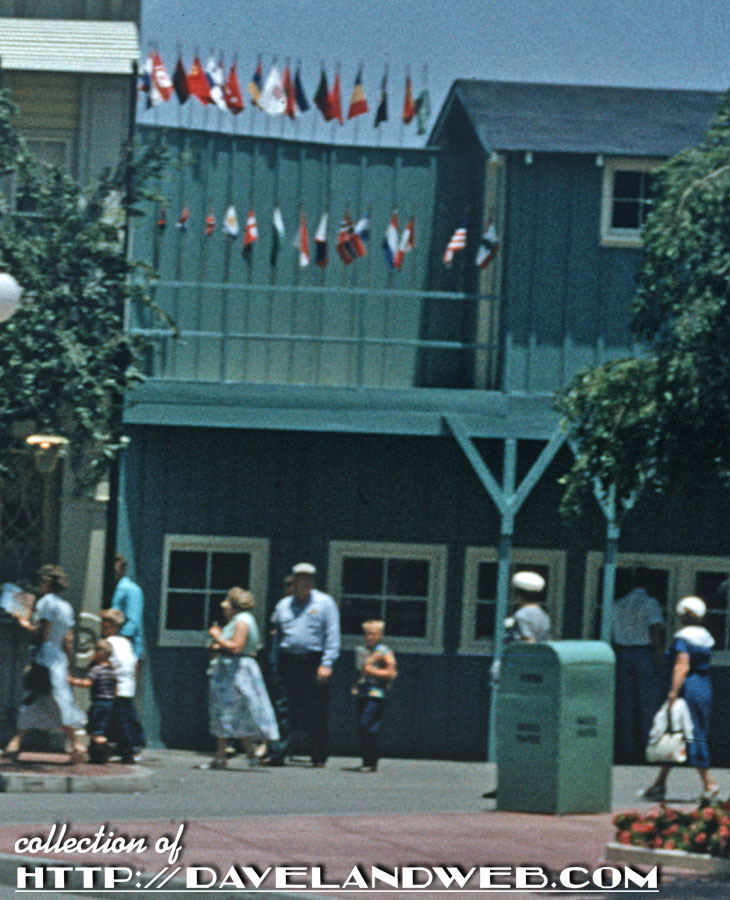 Two more gorgeous shots of early Town Square from Harry: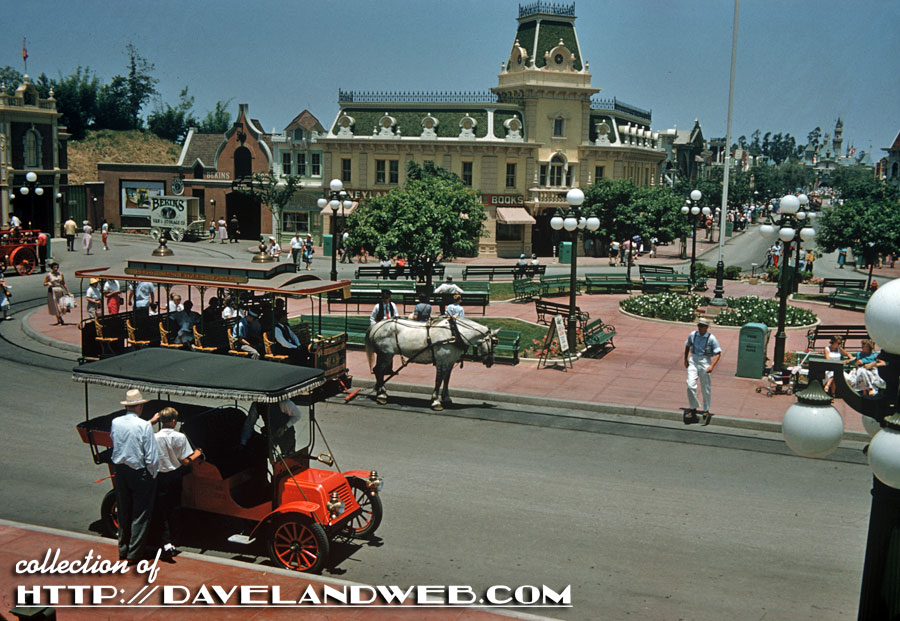 He was a photographer after my own heart!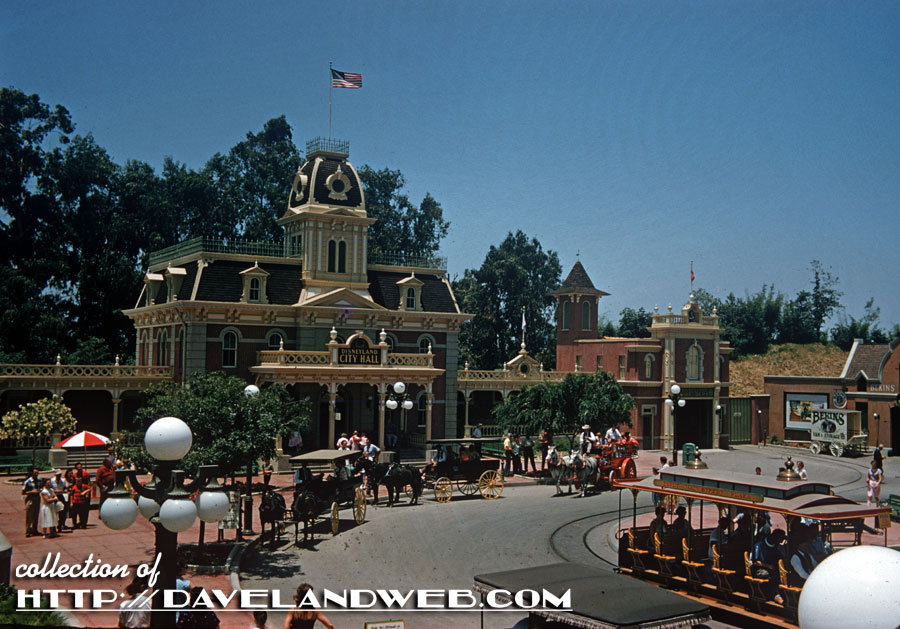 See more photos at my
main website..
Follow my Daveland updates on
Twitter
and view my most recent photos on
Flickr
&
Instagram
.