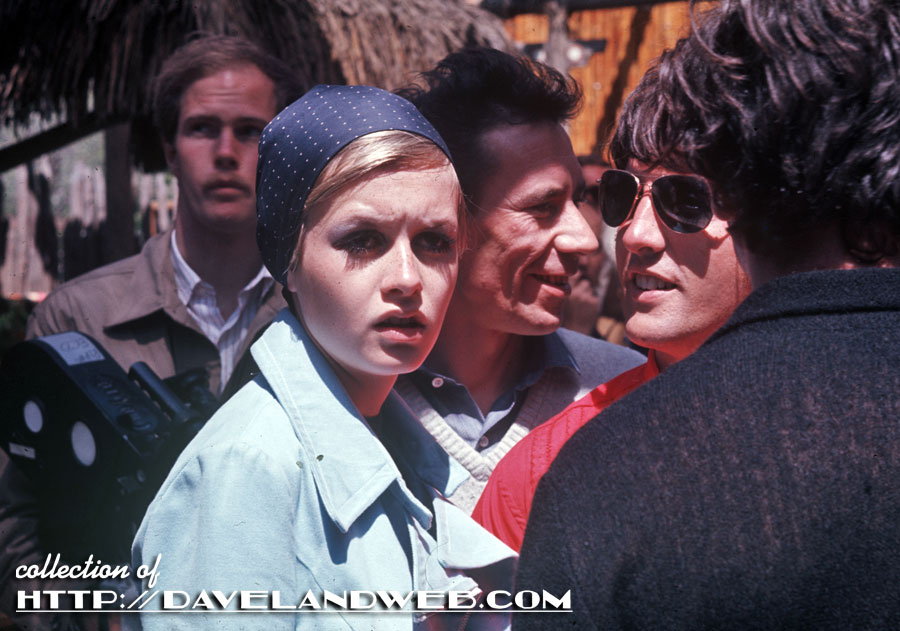 Years ago I scored a number of vintage black and white negatives from supermodel Twiggy's April 1967 visit to Disneyland. Recently, I acquired a few color slides documenting the same trip. This first shot appears to be in Adventureland. Twiggy is surrounded by her entourage, including boyfriend Justin de Villeneuve.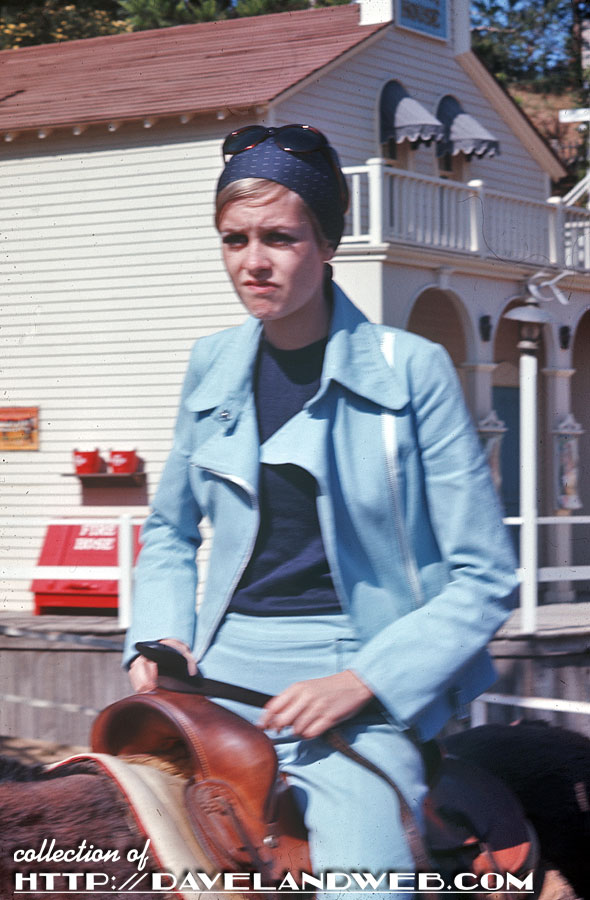 Judging by the expression on her face, I would say that the Pack Mules were not a favorite.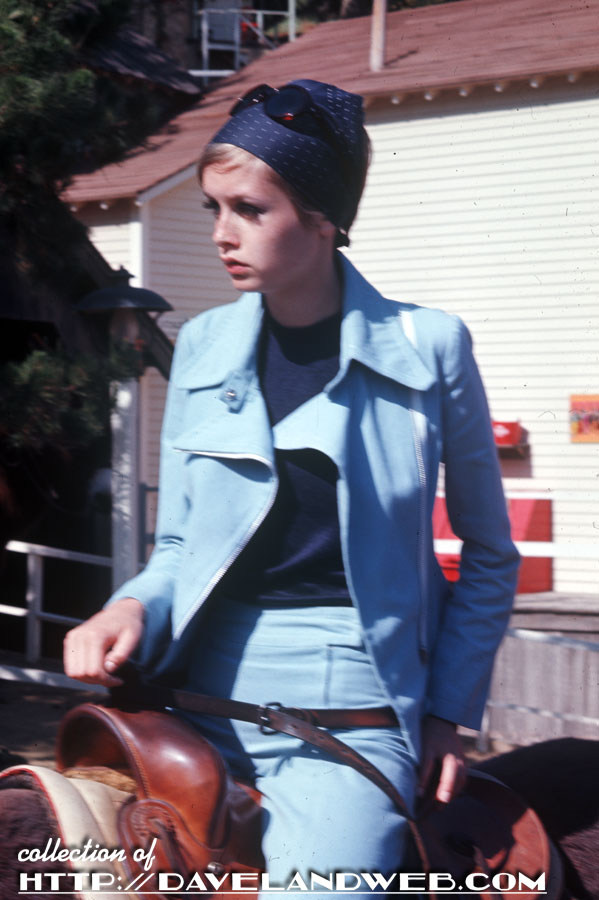 This shot of her with Goofy is one of the few that shows her out and out laughing. What a shame it's so blurred!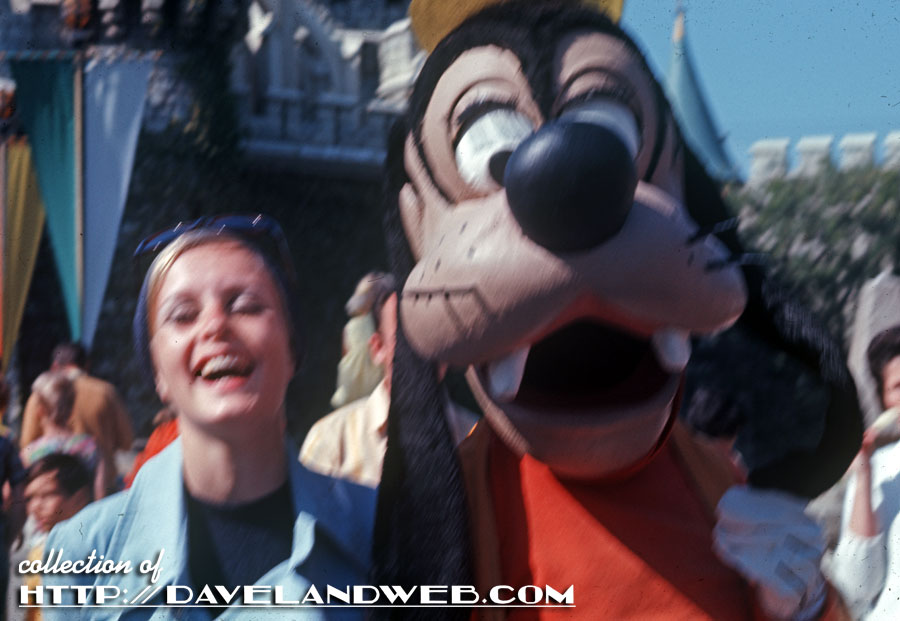 The life of a supermodel: staring at an empty plate at the Plaza Inn.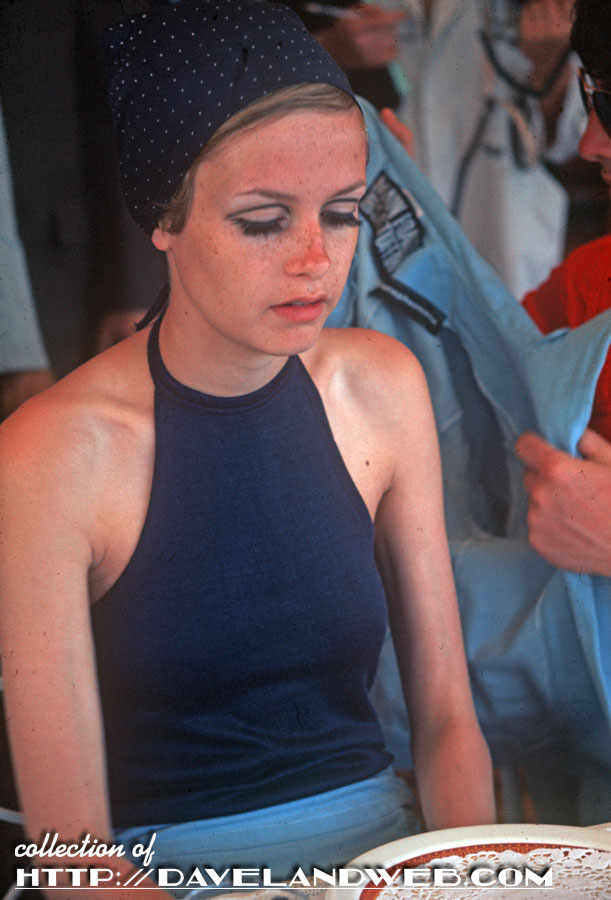 SOOOOO hungry.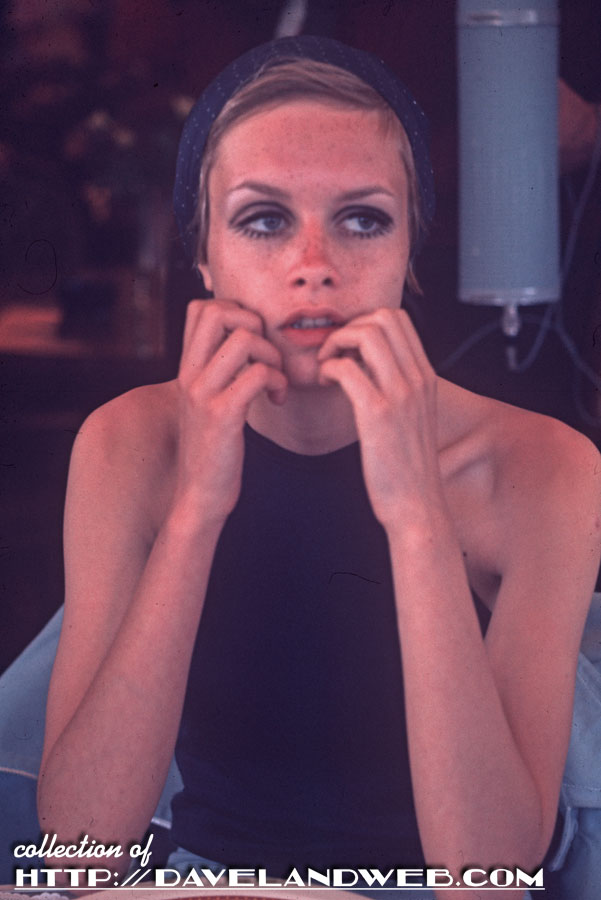 I guess she was allowed some popcorn. Here she is devouring a box aboard the Columbia.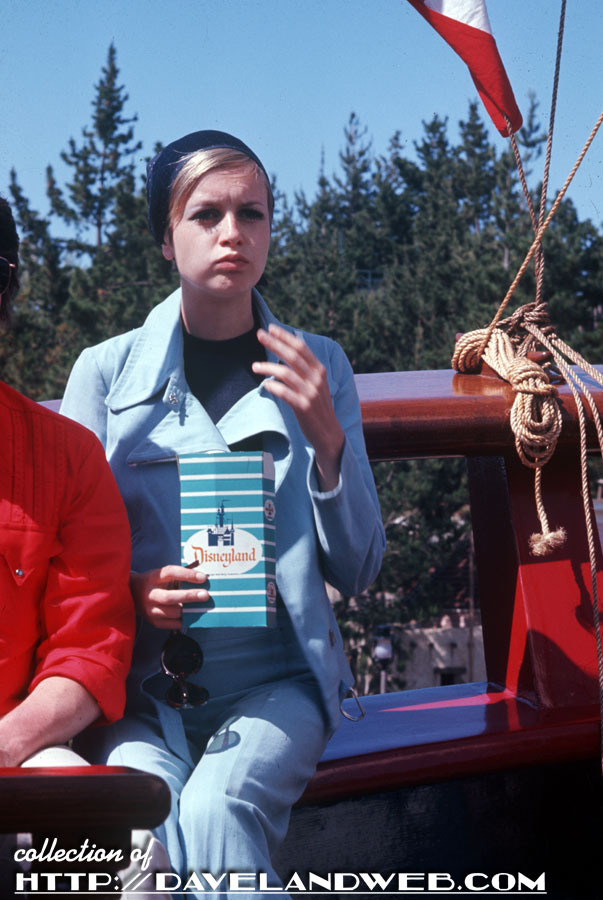 See more Twiggy at Disneyland photos at my
main website..
Follow my Daveland updates on
Twitter
and view my most recent photos on
Flickr
&
Instagram
.